Milwaukee and its surrounding suburbs boast a wealth of great independent coffee shops, award-winning roasters, and other excellent area establishments where you can get a caffeine fix. We plan to celebrate some of these places in a bi-weekly series we're calling "Brewed City." This week: Dryhootch Coffeehouse.
There are a lot of reasons we started this Brewed City series. For starters, the city's coffee roasters are doing some outstanding things and should really be celebrated in writing. Moreover, the region boasts an abundance of unique and charming independent cafes that deserve people's patronage. Selfishly, the bi-weekly(ish) assignment also gives us a reason to venture to places we've either never visited or haven't been to in a while to enjoy a tax deductible dash of caffeine.
Another motivation for starting this coffee-centric column is because we wanted to give readers living in a place renowned for its affinity for beer—and a city that's located in one of the nation's most heavy-drinking states—some alternatives to bars, breweries, taprooms, beer garden, and countless other places where alcohol is the primary focus. Whether you're looking to add some non-drinking locations to your list of hangouts or you feel it's necessary to avoid alcohol altogether, coffee shops are excellent social outlets.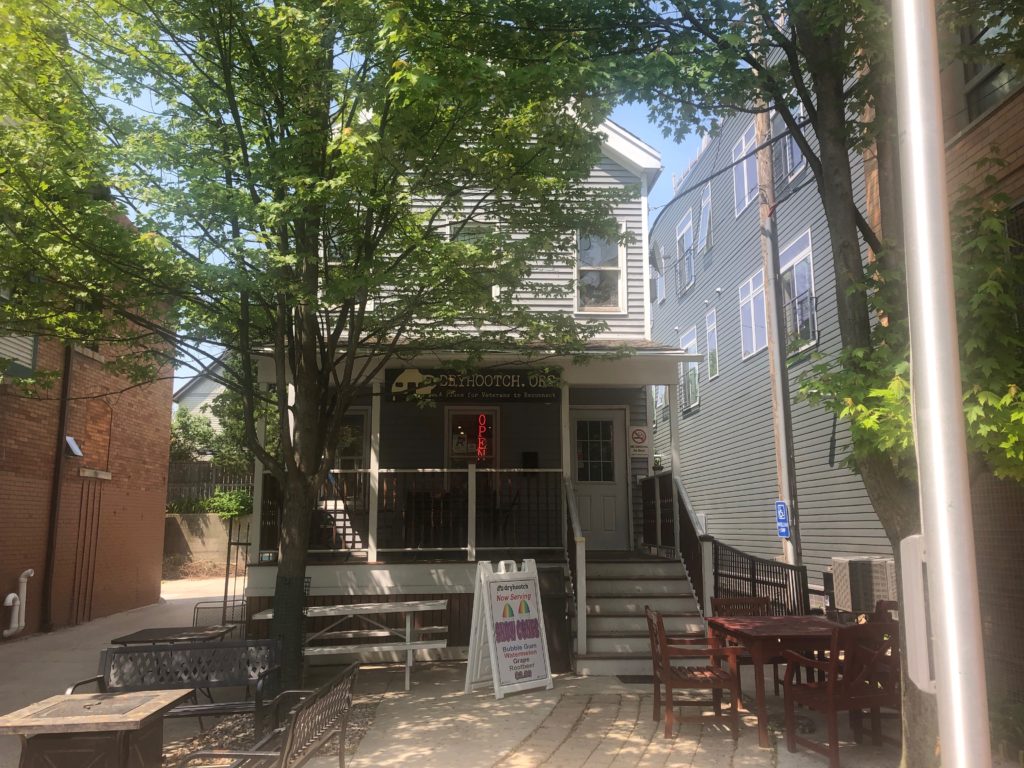 Dryhootch Coffeehouse (1030 E. Brady St., 414-763-5473) is so much more than just a cafe, and it goes far beyond simply being a social outlet. It's also a wonderful and vital resource for veterans in Milwaukee. According to the nonprofit 501c3 organization's mission, "Dryhootch is a place where veterans can gather informally in a coffee house; a safe, comfortable, drug-and-alcohol-free environment."
Noting that alcohol is "one of the major problems plaguing veterans of all eras," the coffee shop strives "to provide a social gathering place for veterans that is free of alcohol." They've been doing so on Brady Street since 2010, when the organization gave new life to a weathered house in a then-grimy fenced off lot on the bustling East Side thoroughfare.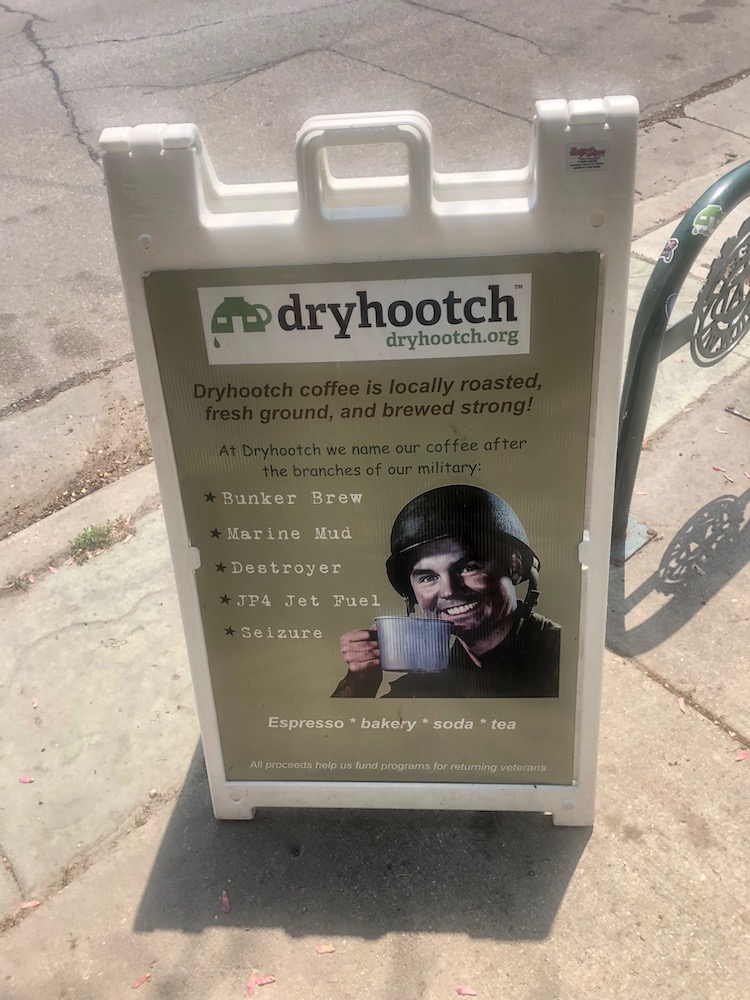 Veterans run the shop and they can meet to connect and support one another, and proceeds from sales help to fund programs for returning veterans. While supporting service members is at the core of Dryhootch's mission, civilians with no military background (such as us) are welcome to come to the public-facing shop to indirectly help veterans as well through the purchase of coffee, espresso, soda, tea, and bakery items.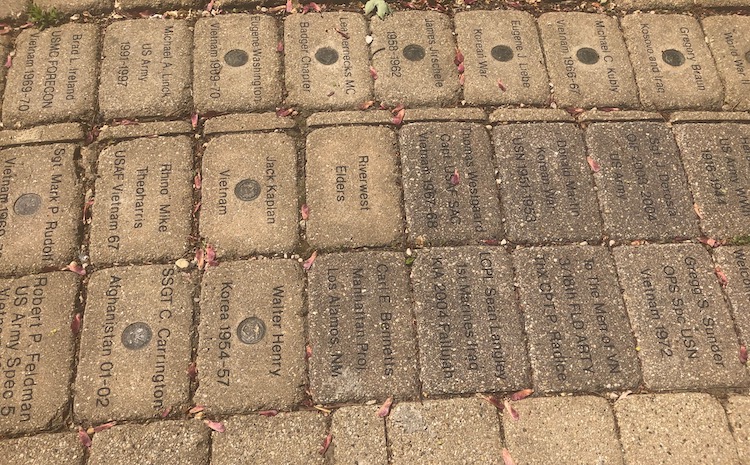 Walk up the path lined with bricks dedicated to veterans and generous donors, go up a few steps, and you'll come to Dryhootch's door.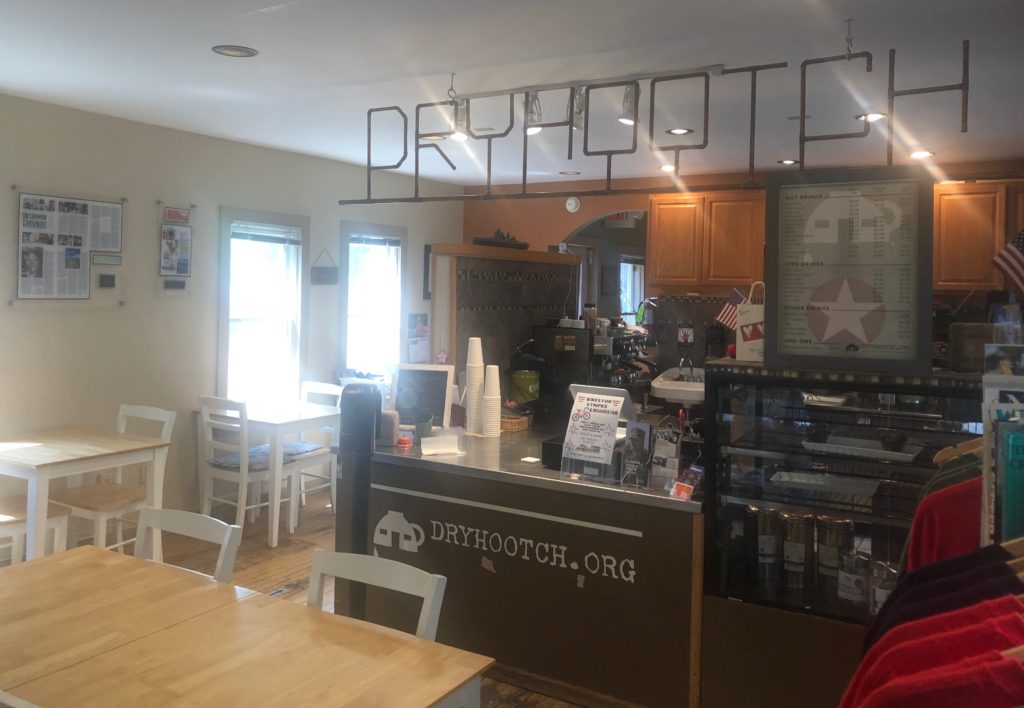 Inside, customers will find a cozy and clean cafe with a few tables and oodles of natural light, as well as…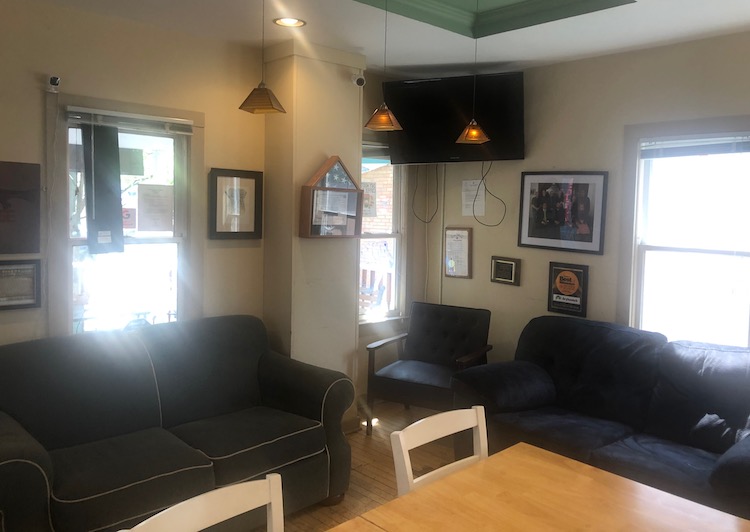 A few couches, chairs, and wall decor that's composed of awards and media clippings the organization has received through the years.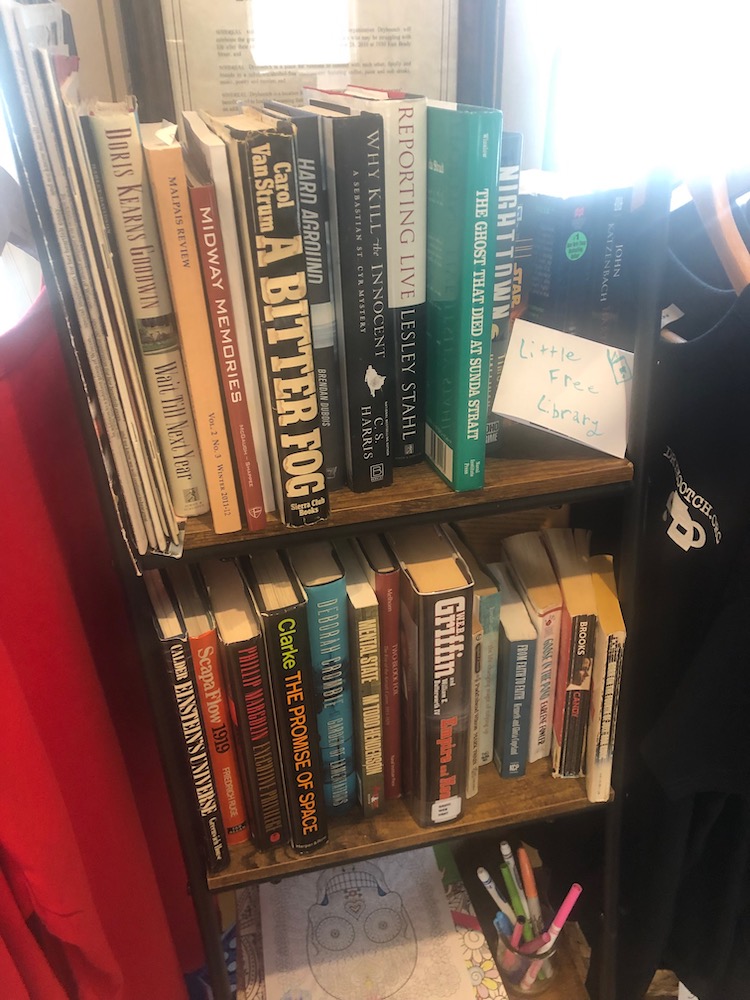 There's a little free library and Dryhootch merchandise that can be purchased to further support the organization.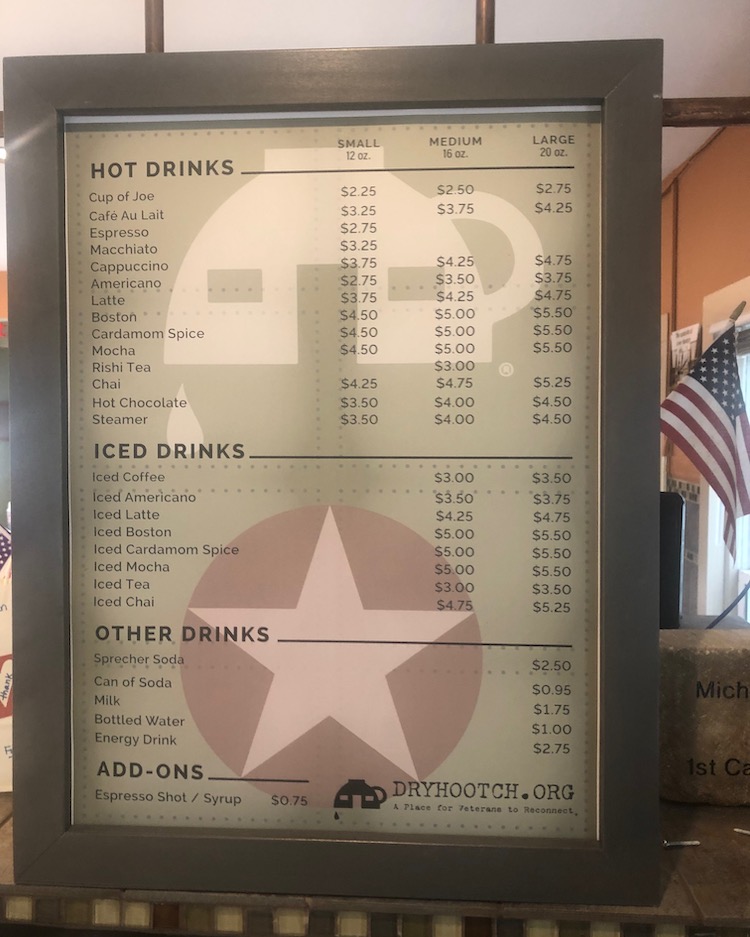 Dryhootch's drink menu features all the usual suspects. During out latest visit, we were intrigued by the Boston—a honey latte—that we enjoyed in its iced format on a hot day last week. In fact, we enjoyed it so much that we finished it before remembering we needed to take a photo of it for this article. Being a nonprofit organization, we weren't allowed to tip to employee who prepared our drink, but there is a donation box at the counter for those who wish to further support the Dryhootch mission.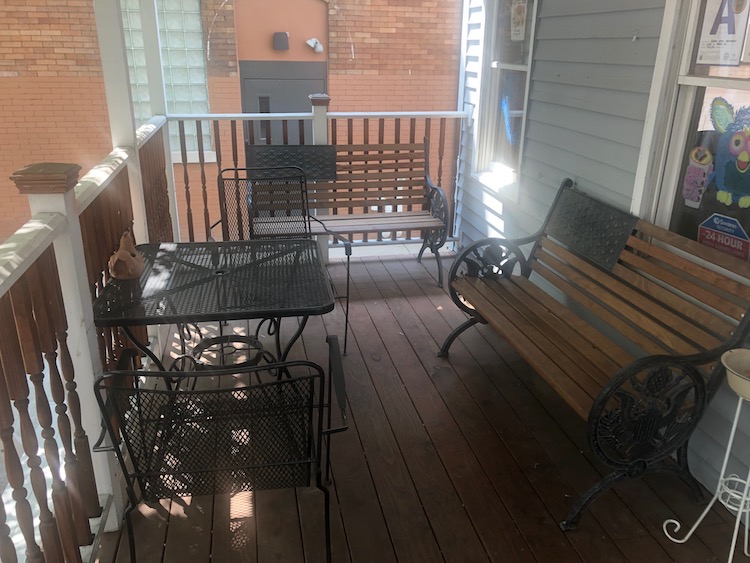 During summer, Dryhootch's porch and its partially shaded front patio are comfortable spots to enjoy a "dry" drink somewhat set away from the activity happening on the rest of Brady Street.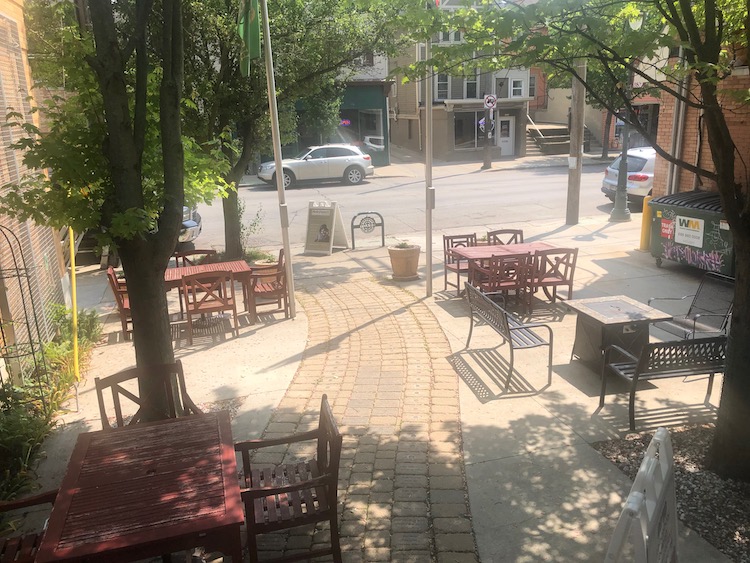 Whether you're a veteran who's looking for somewhere to reconnect or recover, a civilian who wants to help service members who have returned to Milwaukee, or you're just hanging on Brady Street and you want a nice coffee- or espresso-based beverage, "Brew City" is lucky to have a cafe—and invaluable community resource—like Dryhootch in its ranks. Coffee tastes even better when there's a great cause attached.