If you haven't picked up your tickets to our screening of the Weird Al classic UHF at Avalon Theater on May 18, do that now. Fewer than 100 remain, and our previous UHF screenings have sold out.
Speaking of previous UHF screenings: Yes, we are absolutely having another afterparty at The Vanguard (2659 S. Kinnickinnic Ave.), and yes, The Vanguard is absolutely making Twinkie Wiener Sandwiches for the occasion. The infamous treat (a hot dog inside a Twinkie bun, covered in Cheez Whiz) will be available for purchase, and, if you're up for it, consumption. But we kid: the Twinkie Wiener Sandwiches The Vanguard made in 2018 (seen above) were super good!
But wait, there's more! The Vanguard will play Weird Al music and videos throughout the party, and Lakefront Brewery (a proud sponsor of our monthly Avalon screenings) will have Riverwest Stein Amber Lager and La Gosa Rita Margarita Ale on tap. Oh, and the whole thing will serve as the kickoff to "Weird Al Week (In 3-D)" on Milwaukee Record. (Get it? Like the album!) Expect oodles of Al-related content/nonsense May 18-25, culminating in a review of Al's May 24 show at the Marcus Performing Arts Center. (Find our previous "Weird Al Week" stuff HERE.) "Weird Al Week (In 3-D)" is being sponsored by Lakefront, too!
The UHF screening will begin at 6:30 p.m. The Vanguard afterparty will begin, well, after the film. Be there!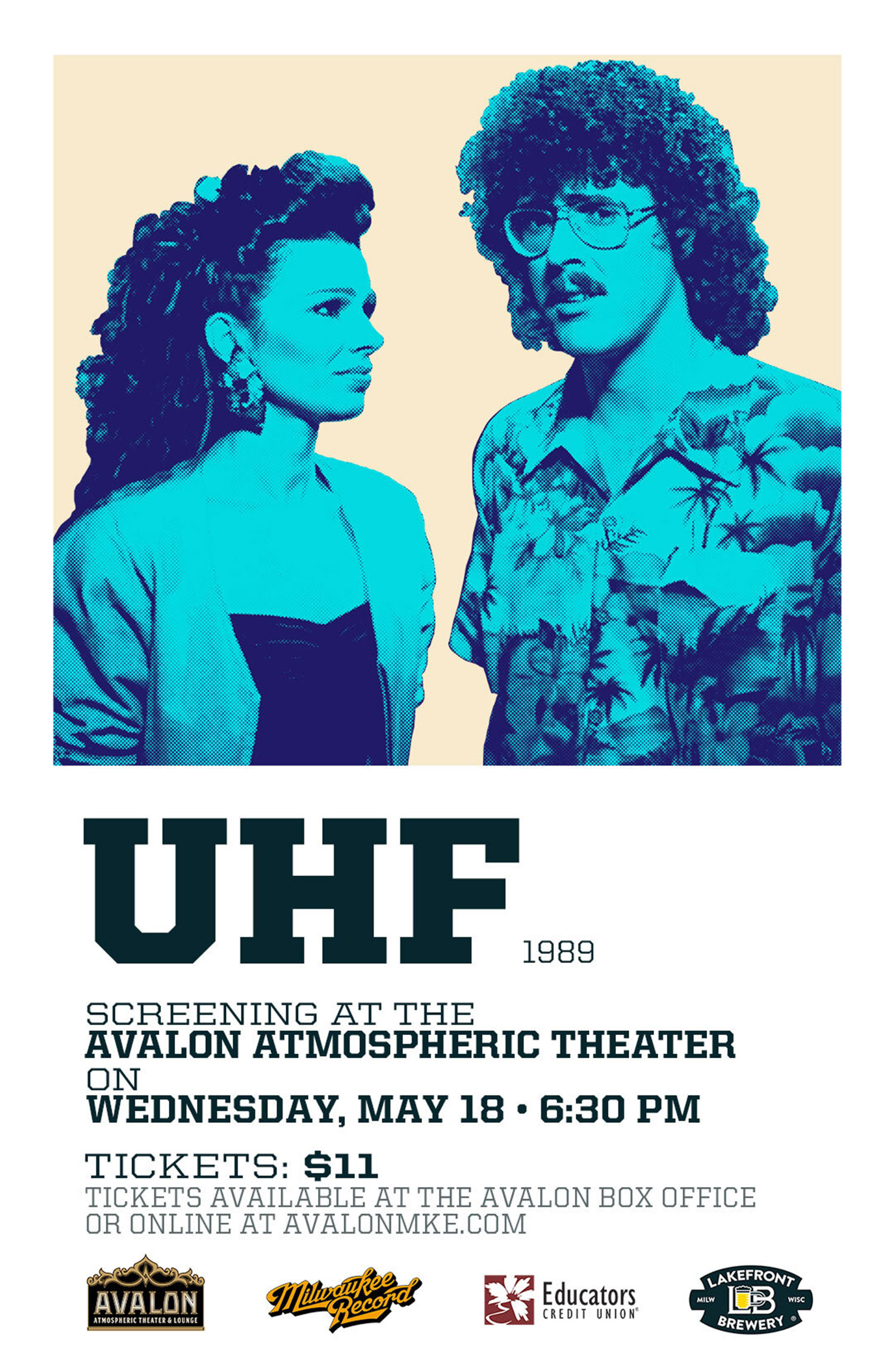 Exclusive articles, podcasts, and more. Support Milwaukee Record on Patreon.
---
RELATED ARTICLES
• Don't change the channel, don't touch that dial: We're screening 'UHF' at the Avalon May 18
• "Weird Al" Yankovic is coming to Marcus Performing Arts Center on May 24