Over the past month or two, we've been clearing out the Milwaukee Record online shop and getting rid of all our remaining inventory at discounted prices. There was a very good reason for that. And after weeks of planning, we can finally let you in on that secret.
As of today, you can now order Milwaukee Record apparel from our Milwaukee Merch print-on-demand store. This changeover will allow you to order a wider selection of our designs in more color options and in more sizes than ever before.
Pretty much all the T-shirts we've ever made are available again, including the long-discontinued "Blog Boy" and "Milwaukee Record Flag" designs.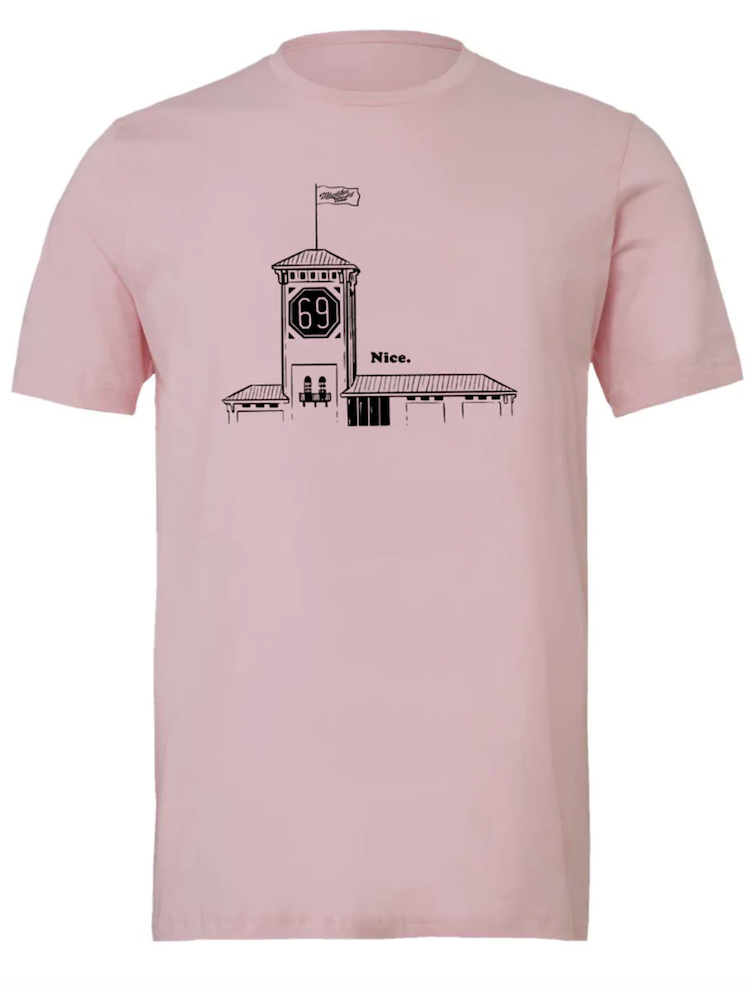 Best-selling designs like our "Railroad Bridge" and "Nice." T-shirts are back…and we're selling pink "Nice." T-shirts for the first time, too.
We have our Logo T-shirts in FOUR colors, including the never-before-available Gold option.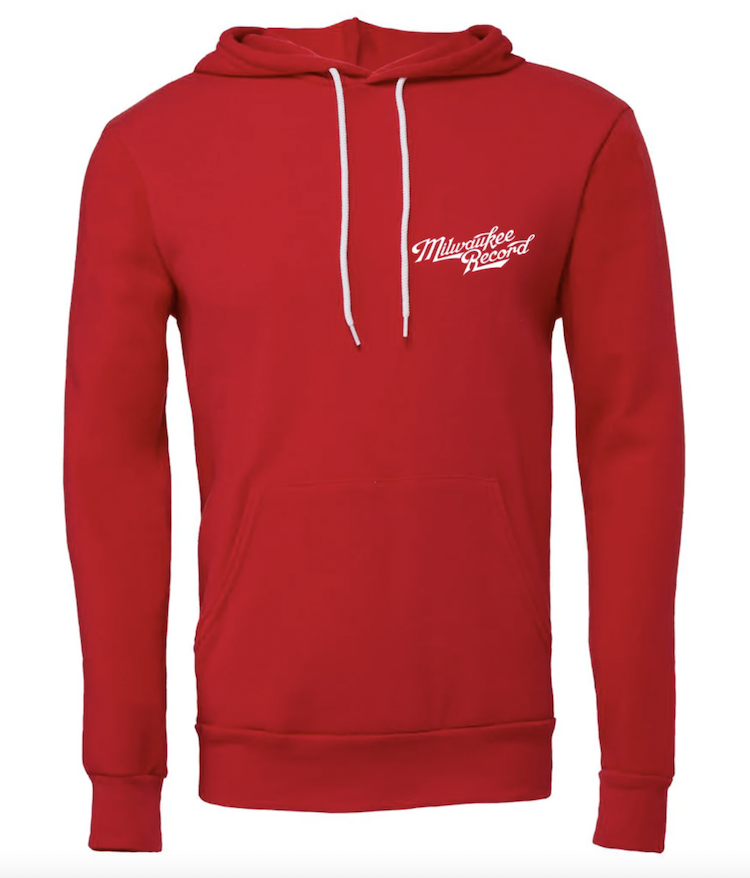 Speaking of new items, we're also selling Pullover Logo Hoodies in black, navy, and red. Since this is a pretty big move for us, you might have some questions. Some of them might be along the lines of:
Will they still be made locally?
Yes. They're printed in nearby Oak Creek, which is where our shirts have been printed for years.
Will the quality be the same?
Yes. Since items will continue to be printed at Redwall Screen Printing, quality will remain the exact same. Everything will continue to be printed on Bella + Canvas brand shirts.
What's the expected turnaround time?
Items can usually be expected to arrive within 7-10 days of an order being placed. However, with the holidays coming up and the post office being overwhelmed, we've been told people should order standard shipping by December 9 (and expedited shipping by December 14) to receive their items in time for Christmas. You've been warned!
Will orders still come with stickers?
No. We don't handle shipping anymore, so there won't be any stickers with orders going forward. But we'll continue to give out stickers at many of our events.
Will you add more items to the store?
Hell yes! In the coming months, expect more shirt designs, more styles (tank tops, long sleeve, etc.), and more color options to be added. We think this is a good amount of stuff to offer for the relaunch, but we'll be sure to keep gradually bringing out more stuff in 2023 and beyond.
Show your love for Milwaukee Record, knock out some holiday shopping, help us keep the site growing, and check out the new and improved Milwaukee Record Online Shop here.