They're back! For the first time since 2020, we have specialty Milwaukee Record knit hats! Only 100 were made this time around, so act fast!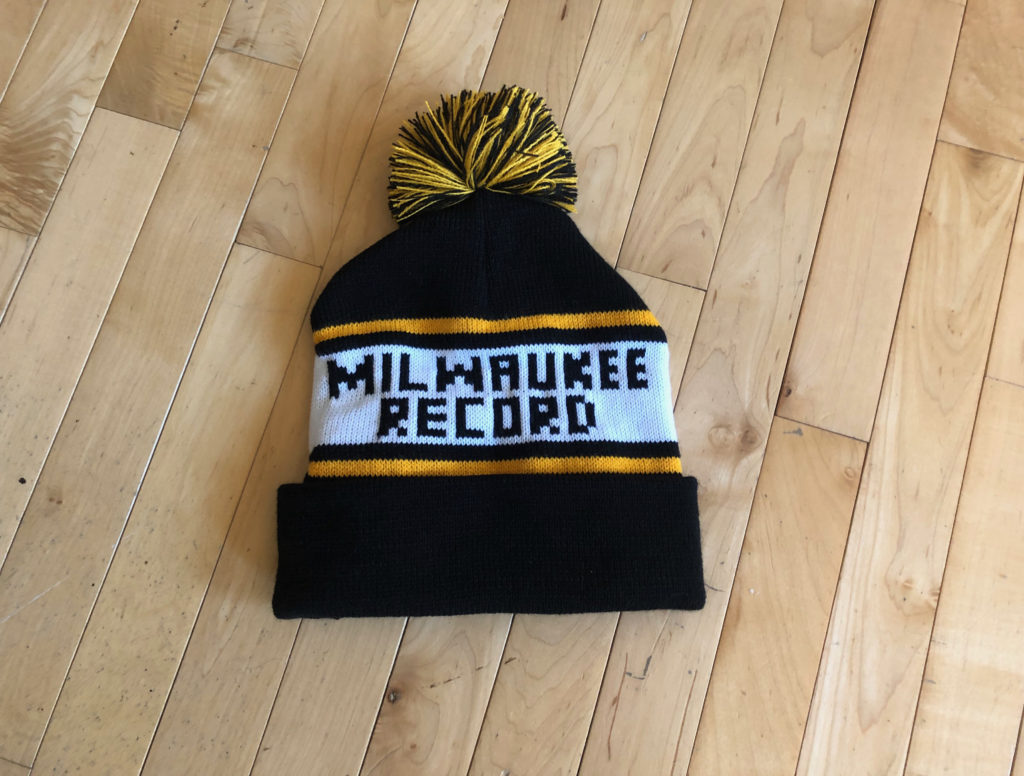 Once again, we've partnered with Orchard Street Press to make these head-warming beauties. These 100% acrylic black, white, and gold Wisconsin Knitwear brand hats have "MILWAUKEE RECORD" on two sides. Each hat is topped with a black and gold pom pom. They're nice!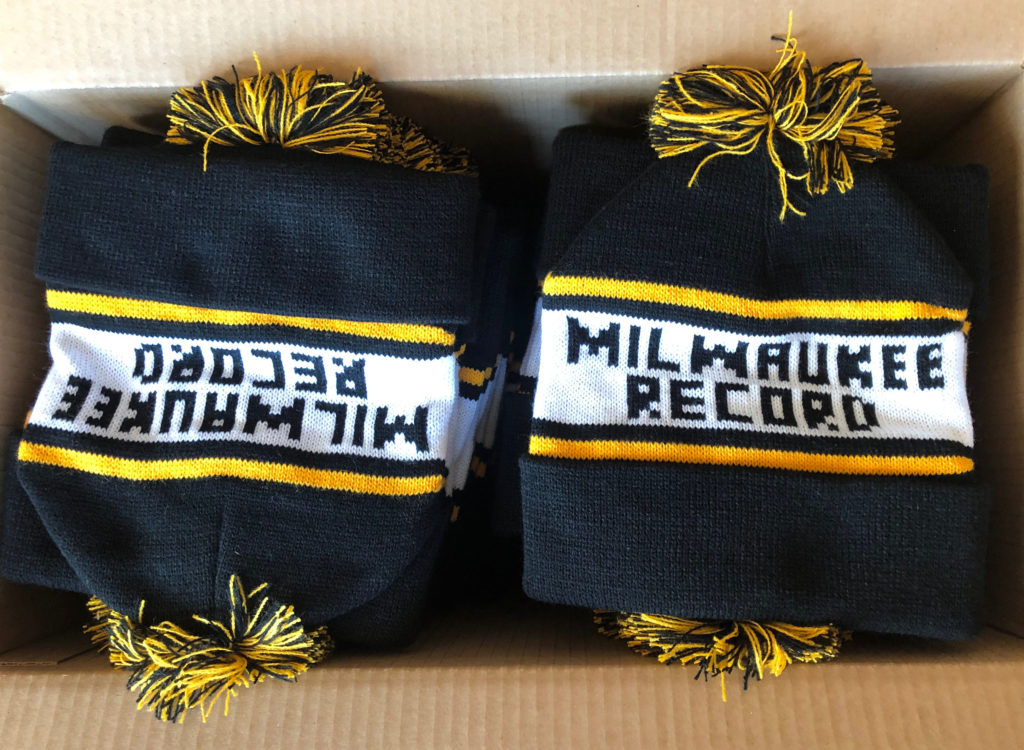 If you want to get your hands (and head) on one of these knit hats, buy now!