Even though autumn technically ended three weeks ago, it's finally beginning to set in: winter is actually here. The holidays are over, the Packers season has ended, and we've already experienced a few stints of sub-zero temps. And there's still more than two months of this ahead! We've already given you 90 ideas for things that can help you get through another Milwaukee winter. However, we thought you might also appreciate a listing of local festivals, conventions, outdoor block parties, and family-friendly events taking place in and around Milwaukee this winter. Get out there and face cabin fever head-on at some of these events. We've got this, Milwaukee!
Thursday, January 12 to Sunday, January 15
Midwinter Gaming Convention @ Hilton Milwaukee City Center
Since its start over 20 years ago, the Midwinter Gaming Convention has been a source of non-digital gaming fun during the dead of winter. Get ready for four days of family events, board games, creator-run tabletop role playing games, live action role playing events, miniatures, and more.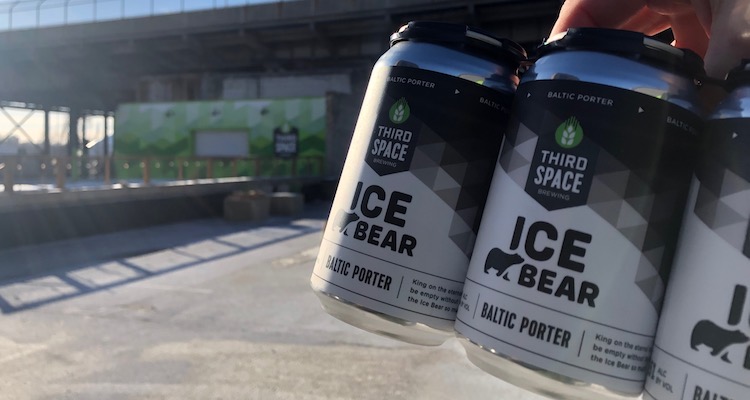 Saturday, January 28
Ice Bear Fest @ Third Space Brewing
Third Space Brewing's Ice Bear Fest returns! From noon to 5 p.m., the Menomonee Valley brewery will host "an epic '80s Après ski party" in its beer garden to celebrate its tasty seasonal Baltic porter. In addition to the abundance of Ice Bear on hand, the winter affair will feature DJs and a live band playing '80s jams, food trucks, shotskis, and various other Third Space brews.

Bluegrass Winter Heater @ Anodyne's Walker's Point Roastery
Though it's happening in the dead of winter, the Bluegrass Winter Heater will make Anodyne's Walker's Point Roastery warm and toasty with tunes from a trio of great bluegrass bands. The second annual affair will feature performances by Buffalo Galaxy from Minnesota, Mama Said String Band out of Kentucky, and a headlining set from The MilBillies from—you guessed it!—Milwaukee.
Sunday, January 29
Winterfest @ Boerner Botanical Gardens
Head over to "Milwaukee County's Living Museum" and cure your winter blues at Boerner Botanical Gardens' Winterfest. From 10 a.m. to 2 p.m., attendees can partake in indoor activities, guided winter walks, and more seasonal fun in nearby Hales Corners.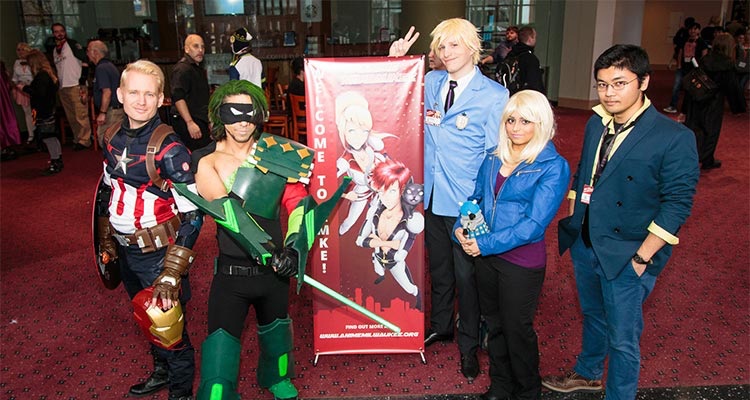 Friday, February 3 through Sunday, February 5
Anime Milwaukee @ Hilton Milwaukee City Center Hotel
What started as a college anime club meeting has blossomed into a massive three-day convention that annually brings hundreds of folks to the Hilton in Downtown Milwaukee to celebrate "anime, manga, Asian culture, music and gaming."Anime Milwaukee will make its in-person return February 3-5.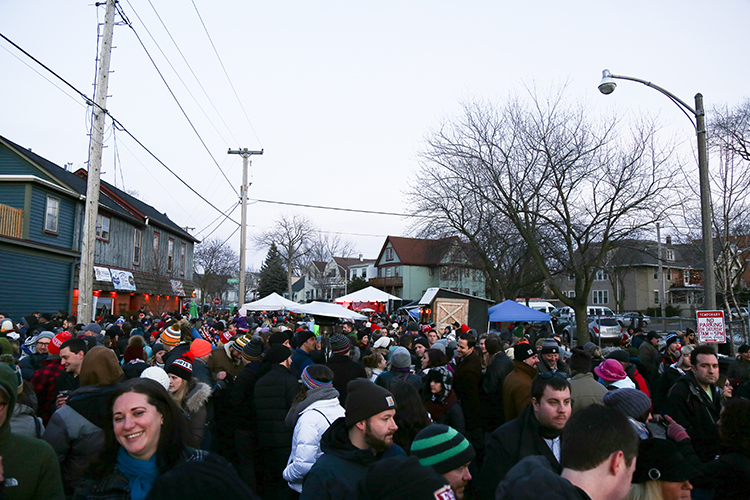 Saturday, February 4
Mitten Fest @ Burnhearts
For a period of nine years, Burnhearts' Mitten Fest has offered a one-day escape from the seasonal doldrums that plague Wisconsinites in wintertime. The February festival brings people together in a two-block stretch on Bay View's Potter Avenue (and part of Logan in recent years) with a wintry mix of live music, food, beverages, and charity. After taking 2021 off for obvious reasons, Milwaukee's favorite winter celebration made its triumphant return in early 2022. The 10th annual Mitten Fest will take place on Saturday, February 4. Music lineup and vendors will be announced very soon!
Great Lakes Pet Expo @ Wisconsin State Fair Park
While there are a bunch of expos, tournaments, and trade shows scheduled to take place at Wisconsin State Fair Park this winter, the Great Lakes Pet Expo is the best of the bunch. (No offense, Milwaukee Boat Show!) The 18th installment will bring thousands of animal lovers to Wisconsin State Fair Park to explore 143,000 square feet worth of "pet loving shopping and services, entertainment, educational experiences, and some of Wisconsin's cutest adoptables." Get out of the house, bring the whole family, and support Wisconsin's homeless companion animals.
Sunday, February 5
MKE Chili Bowl @ Potawatomi Hotel & Casino
After a few years away, the mighty MKE Chili Bowl is back to tickle tongues, clear sinuses, and bring a wide variety of Milwaukee-area culinary professionals together to compete for The Golden Ladle. Head to Potawatomi Hotel & Casino on Sunday, February 5 to sample traditional, spicy, and vegetarian chili varieties.
Walker's Point Makers Market & Bar Hop @ various locations
Following a few successful and well-attended installments in the neighborhood last year, the Walker's Point Makers Market & Bar Hop will be return in 2023. The year's first such market will bring local vendors, shoppers, and day-drinkers to MobCraft, Indeed Brewing, Broken Bat Brewing, Great Lakes Distillery, and The Laughing Tap from 12-5 p.m. The event is free to attend.
Saturday, February 11
Milwaukee Comic Con @ Wisconsin State Fair Park
Behold! Dozens of comics, collectibles, characters, and more will be on hand at the Wisconsin State Fairgrounds on February 11 during the Milwaukee Comic Convention.
Friday, February 17 to Sunday, February 19
Flat Out Friday @ Fiserv Forum and Mama Tried @ The Rave / Eagles Ballroom
If you're somehow unfamiliar, Flat Out Friday features motorcycle racers riding on top of a track that's slathered in Dr. Pepper syrup and it's awesome! This event is just one part of the Mama Tried festivities that are slated to happen at various local spots in mid-February. The Mama Tried Motorcycle Show itself will take place at The Rave February 18-19.
Sunday, February 26
Milwaukee's Best Bloody 2023 @ Italian Community Center
On February 26, the 11th annual Milwaukee's Best Bloody contest will find bartenders showcasing their signature bloody marys at the Italian Community Center while vying to have their cocktail concoction crowned, well, Milwaukee's Best Bloody. As if the opportunity to try a bunch of bloodies and cast your vote on your favorite one isn't enticing enough on its own, proceeds from the event "support Great Lakes Hemophilia Foundation in their mission to educate, support and advocate for the Wisconsin bleeding disorders community."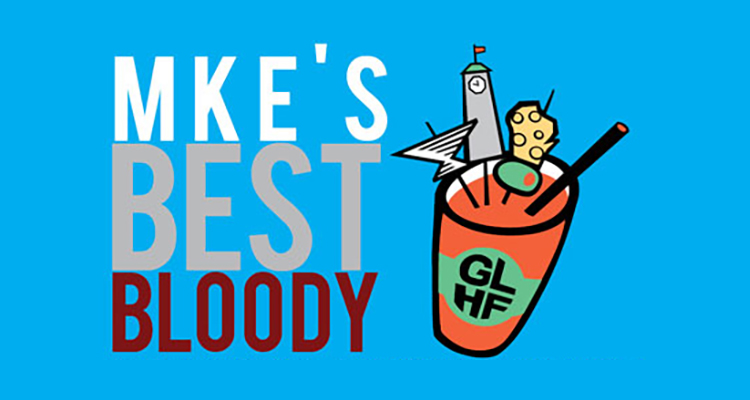 Wückfinter @ Ray's Wine & Spirits
Prepare to wage war on the winter doldrums outside of Ray's Wine & Spirits in late February. From noon to 5 p.m. on Sunday, February 26, the event—which is an exclusively outdoor affair—will allow patrons the chance to indulge in tons of 3 Floyds beer (including some rarities TBA) and a one-day-only 3 Floyds boozie slushie. Beyond the beer offerings, Ray's parking lot and parts of 89th Street and 90th Street will host an impressive cast of food vendors and a DJ-curated playlist. It's going to be a Wücking awesome day in the Rayborhood.