Now that spring is finally here, days are getting longer, the temp is rising, leaves are returning to trees, and flowers are starting to bloom. Not coincidentally, occasions where flowers would be a fitting accent are also on the way. Mother's Day is happening this weekend. Wedding season is already in full-swing. And there's sure to be other "holidays" like National Fraternal Twin Day or International Podiatrist Appreciation Afternoon that will pop up over the next few months. And if you're anything like us, you have absolutely no idea what flowers you're supposed to buy for these milestones.
Ironically, something as delicate as flowers can be a source of intimidation for a large sect of uncertain consumers. What bloom is best for what holiday? Is it possible to send the wrong signal or even offend by purchasing specific bouquets over others? Vase or no vase? How do you even pronounce "vase" anyway? Oh god, it's all so confusing! Fortunately, we know a guy who can help set us straight.
Former Carolina (and current Hello, Face) singer Bobby Flowers knows his way around blooms. His nickname is well-deserved, as the florist started out in the industry in Los Angeles—where he had famous clients like Bette Midler—15 years ago, and he's owned his own business in Milwaukee for more than a decade. Late last month, Flowers opened a Marius Bell Floral & Design stand in Milwaukee Public Market. A few days after Bobby opened the shop, we stopped by to ask him everything we wanted to know about buying flowers so you don't have to.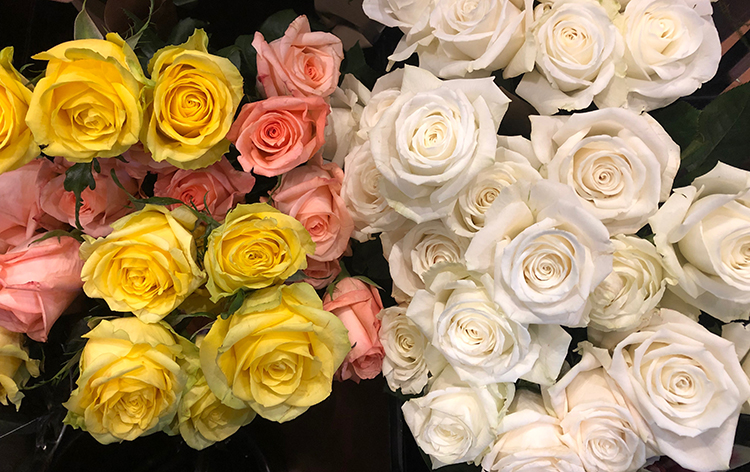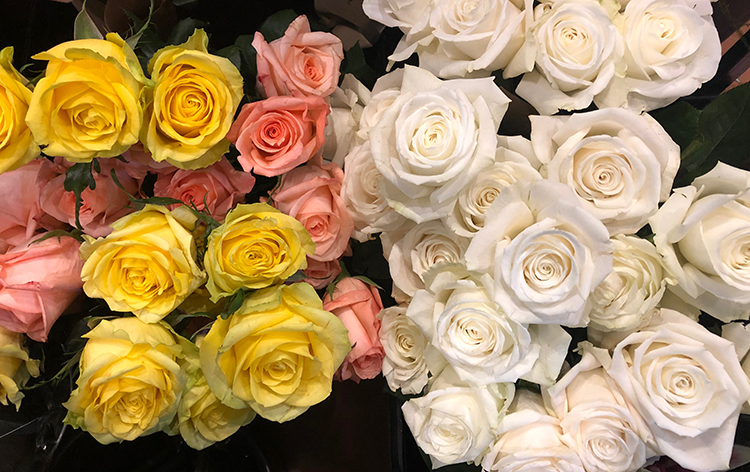 Any floral advice for someone on a tight budget?
You can get a handful of blooms for $10, and if you're doing single stems, it can be a variety of things. If you want to have a nice hand-tied bouquet look, we can do that for $20 and add greenery and a handful of flowers. And I still like the classic rose. We try to bring in some unique colors and some large-headed blooms. Right now, they're only $2 or $3 a stem.
What's another way to get maximum value out of your purchase?
If you want real bang for your buck because it's so long-lasting, you can get an orchid plant. Even just an orchid plant design that looks really clean and sharp is maybe $30 to $40, but it's something that's going to last at least six weeks. It's a constant reminder and a longer-lasting gift.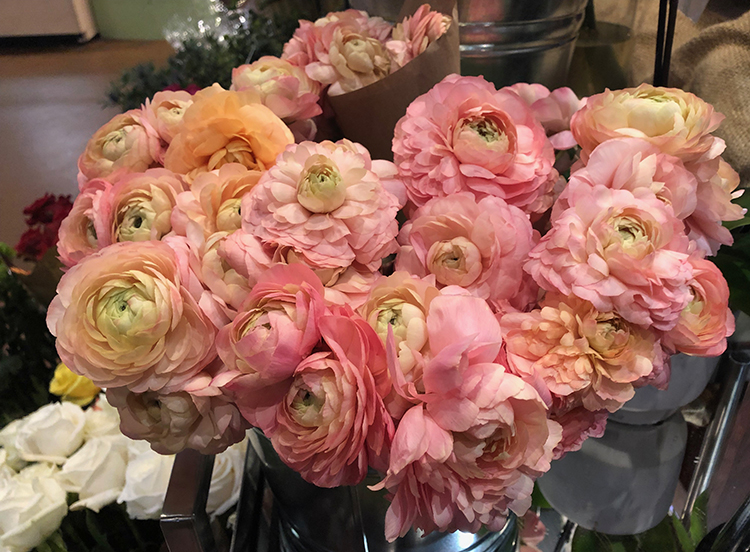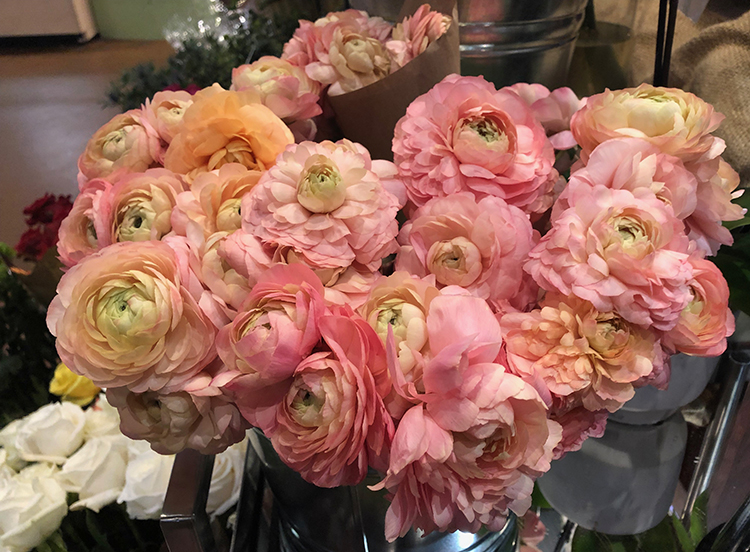 Everyone talks about roses, but what are some good, inexpensive alternatives?
I'm trying to offer unique flowers you don't see everywhere else, but still at a good price. You can get something that doesn't have to be many steams. You can just get a small handful of blooms, but they're unique blooms that just seem more special and unique to what they've seen before, and that's still very inexpensively done. You can just pick out single stems and put things together yourself. If you want to put your own twist or your own stamp on the flower selection, you can do that. We have single stems, and we have them packed in five- and 10-stem bunches as well.
Any ideas specifically for Mother's Day?
I often like doing things—especially for mothers and grandmothers—where it's something that you can riff into something else. I've done designs in a bird feeder and when the arrangement expires, they get a bird feeder. I had someone order flowers for her grandmother recently and she's a big gin drinker, so we put a nice bottle of Beefeaters in the middle of it. She loved it. You can always add accessories in arrangement, and I think that's a nice unexpected touch.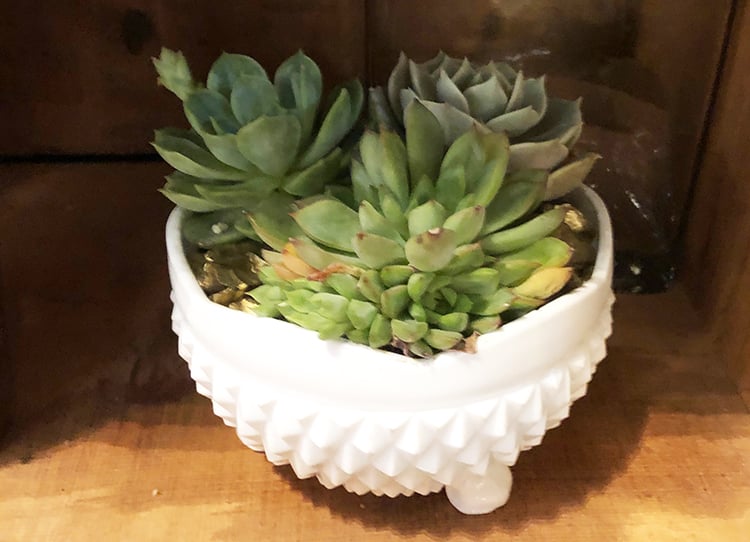 What's some unconventional inventory you offer?
I know succulents have kind of been the rage for a while, but I like doing not-your-average container for succulents. I have a vintage glass container. It's cleanly designed and a one-of-a-kind container.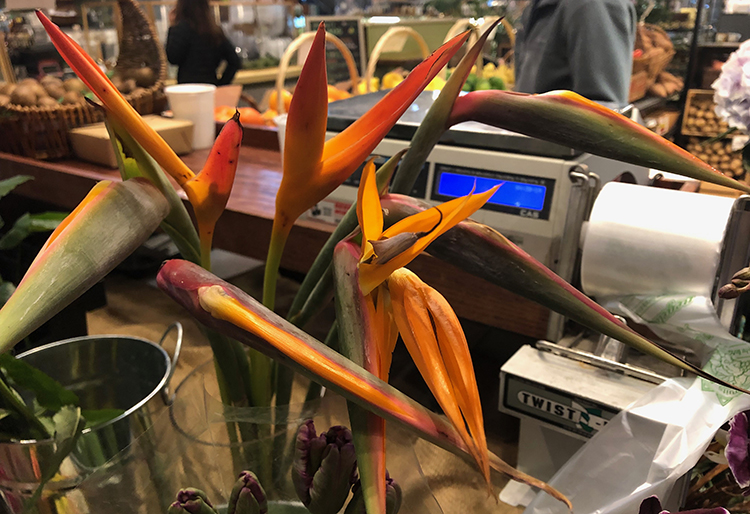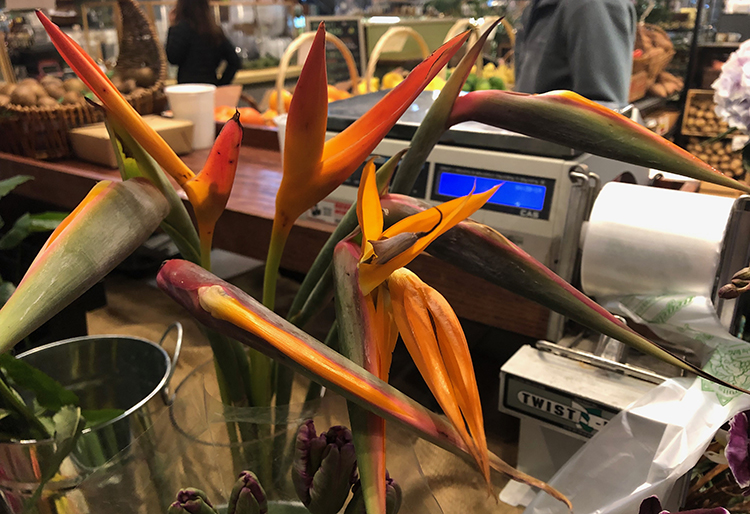 I like blooms with funkier elements like the green brunia, and I'm loving tropical things like the Birds Of Paradise (pictured above), pincushion, and orchids. All those things are longer lasting than your typical flower, too. Anything tropical usually has more longevity.
Vase or vase?
They're both right.
When should people avoid vases?
When transportation might make it difficult, just do a hand-tied bouquet of flowers because you won't want it toppling over.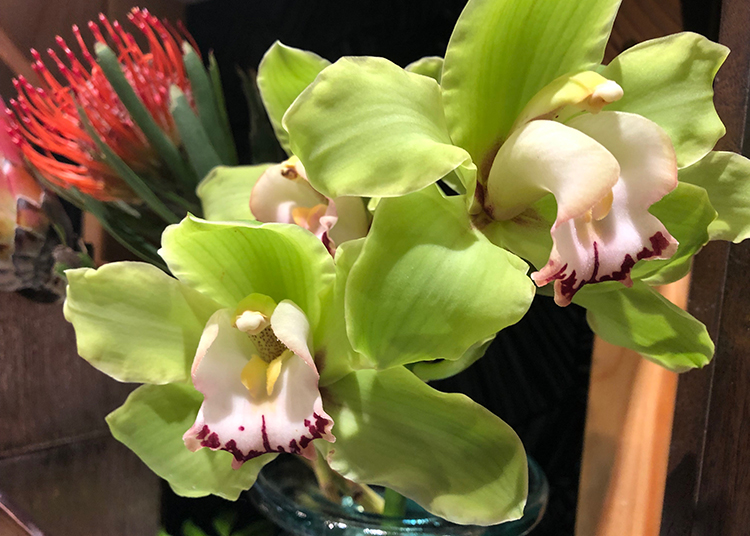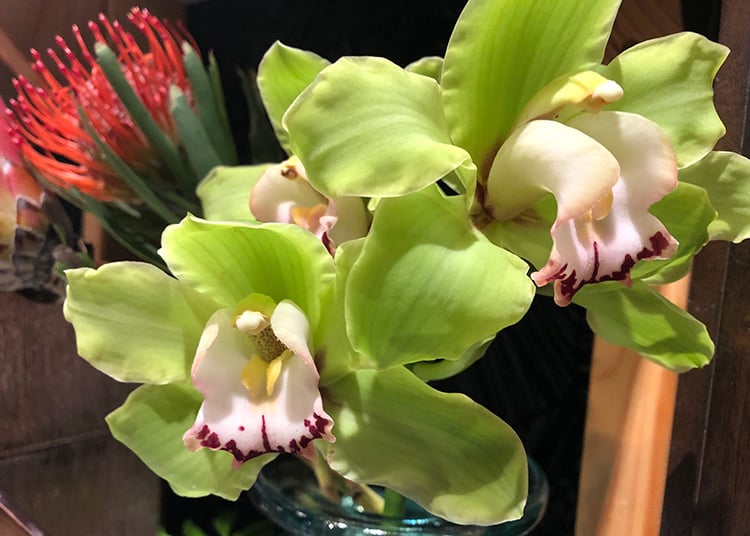 What are some misconceptions about purchasing flowers?
I think there's never a bad time to receive flowers. I think those bigger holidays are a great time for them, but flowers that show up unexpected—and again, I'm a florist that likes to make things that look unexpected and unique—I think those arrangements go a bit further than your typical Mother's Day arrangement or Valentine's Day arrangement. And those seem to mean a lot more.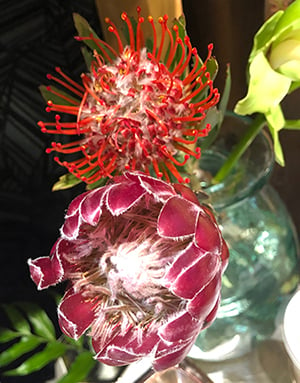 Any more words of wisdom for people who, much like us, are intimidated by the prospect of buying flowers for a loved one?
Just come down here and we'll find you something. I'm just hanging out here all day long and I like getting to know people here and to get a feel for what they'd like. That creative license is always really nice.
I like coming up with color combinations and arrangements that are perfect for whatever occasion. And if there's something you like that I don't have, let me know. I'll definitely try to bring it in.