The "25 Facts" series features people, places, and stuff that make Milwaukee great. These articles are meant just for fun and we have nothing but love for everyone included. Brought to you by Great Lakes Distillery.
You're not famous and neither are we. Does that make us all bad people? Yes, absolutely. We were all born without that little extra something that separates those who are great from those who are us. But don't let it get you down. You've chosen to read this article, which means you have outstanding taste in absolute nonsense, and that's got to be worth something.
Halls of Fame (or Hall of Fames) aren't made for people like us, but those who run them are often nice enough to let us come and visit anyway so long as we promise not to spill root beer everywhere. These halls are filled with reverential monuments to some of the greatest people to ever walk the face of the Earth. Some of them excelled at sports or music. Others were cowgirls or insurance salesmen. Some hall of famers (not halls of famer) even came from Milwaukee.
For this month's 25 Facts, we're talking about some of greater Milwaukee's great people and things that overcame the odds and eventually earned a spot in a hall of fame. There are some names and halls that you'll recognize and many, many more that you will not. Enjoy and try to do better next time!
1. United States Astronaut Hall of Fame:
James Lovell, who made a cameo appearance in the film Apollo 13, graduated from Juneau High School in Milwaukee.
2. Blues Hall of Fame:
Hubert Sumlin was born in Mississippi but spent most of his life in Milwaukee. Keith Richards and Mick Jagger paid for his funeral.
3. National Cleveland-Style Polka Hall of Fame:
Louie Bashell, a Walker's Point native, was born exactly 104 years and 6 months before Milwaukee Record moved to Walker's Point.
4. World Curling Federation Hall of Fame:
Dordi Nordby, a retired Norwegian curler, won her first World Championships medal (silver) in Milwaukee in 1989.
5. AVN Hall of Fame:
Brittany Andrews grew up in Milwaukee and has pushed for better treatment of women in her industry and you probably shouldn't look at her work on your office computer.
6. Mascot Hall of Fame:
This is a pending one as Bernie Brewer is a nominee for the 2020 class, which will be announced in December.
7. National Polish-American Sports Hall of Fame:
Al Simmons, who was born Alois Szymanski and nicknamed "Bucketfoot Al," made his final Major League Baseball appearance exactly 30 years after Louie Bashell was born.
8. U.S. Soccer Hall of Fame:
Bob Gansler is from Hungary but he coached high school, college, and professional teams in Milwaukee in addition to leading the US Men's National Team to the 1990 World Cup.
9. National Senior Softball Hall of Fame:
Bob Ahal grew up in the area and retired to Arizona in 2000 and he's better at softball than you are.
10. Women's Basketball Hall of Fame:
The first ever game of the Women's Professional Basketball League (which is in the Hall of Fame), took place December 9, 1978 at Milwaukee Arena. The Chicago Hustle beat the Milwaukee Does in that first WBL game, 92-87.
11. International Boxing Hall of Fame:
Bob Moha, also known as the "Milwaukee Caveman" is not in the IBHOF, but in 1910 he beat Billy Papke, who is.
12. Arena Football Hall of Fame:
Gary Mullen was a member of the 1998 Hall of Fame class (the first ever) and he played one season (his last ever) for the Milwaukee Mustangs.
13. American Quarter Horse Hall of Fame:
Robert H. Kieckhafer was born in Milwaukee, but moved to Arizona to raise horses and eventually became president of the American Quarter Horse Association.
14. Automotive Hall of Fame:
Milwaukee native Patrick Ryan came up with the idea to offer insurance and financing at car dealerships while working as an insurance agent in Chicago. The idea has since been adopted everywhere.
15. WCW Hall of Fame:
Da Crusher. Maybe you've heard of him.
16. NAB Broadcasting Hall of Fame:
Bob Uecker. Maybe you've heard of him.
17. Caddie Hall of Fame:
Mike "Fluff" Cowan caddied for Tiger Woods' professional debut at the Greater Milwaukee Open in 1996.
18. International Clown Hall of Fame:
The ICHOF Lifetime of Laughter Award was given to Keith Crary in 1999. Among his many career highlights, he applied Ernest Borgnine's makeup for Milwaukee's Great Circus Parade.
19. Insurance Hall of Fame:
Patrick Ryan. Yup, same guy as #14.
20. Magic: The Gathering Hall of Fame:
Owen Turtenwald of West Allis was inducted into the HOF in 2016.
21. Military Intelligence Hall of Fame:
Oscar Koch was born in Milwaukee in 1897 and served as General George S. Patton's Chief of Staff and Senior Intelligence Officer. Having died in 1970, he never got a chance to play Magic: The Gathering.
22. National Cowgirl Museum and Hall of Fame:
Hope Varner was born and raised in Milwaukee, but she fell in love with the Wild West and a fellow named Tex and spent the rest of her life involved with western entertainment.
23. National Toy Hall of Fame:
Hall of fame game Dungeons & Dragons was originally published by Lake Geneva company TSR in 1974. That same company also developed Gen Con in Lake Geneva in 1968, before moving it to Milwaukee in 1985.
24. Poker Hall of Fame:
Madison native Phil Hellmuth won the Main Event at the 1989 World Series of Poker and the Main Event at the 2012 World Series of Poker Europe. In 2008, Hellmuth's face was featured on a series of Milwaukee's Best cans. It's no Chaser, but still.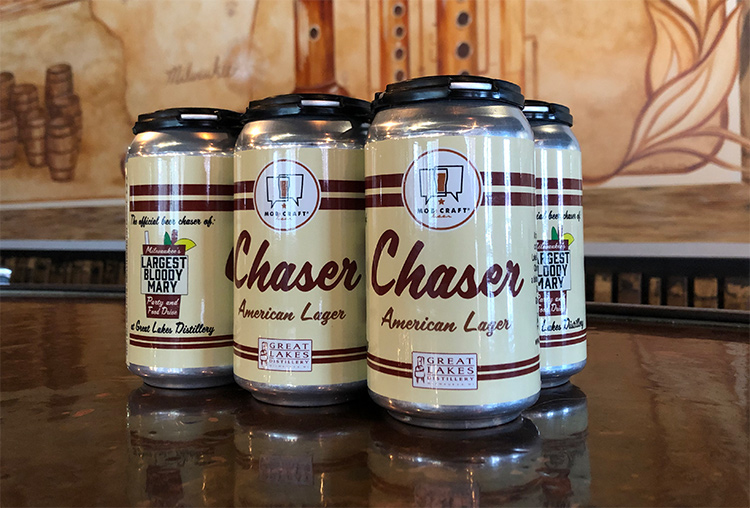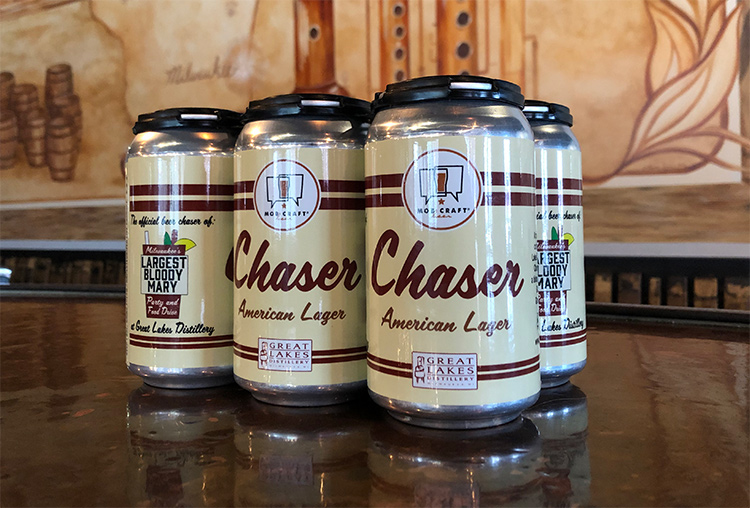 25. Automation Hall of Fame:
Automation HOFer Herbert A. Simon was born in Milwaukee in 1916. He got his early education in the Milwaukee Public Schools system before going on to earn his B.A. and PhD in Political Science from the University of Chicago. He went on to teach political science, psychology, and computer science at Illinois Institute of Technology and Carnegie Mellon University. He published dozens of scholarly books and articles on a variety of scientific topics. His various honors include:
– Fellow of the American Academy of Arts and Sciences (1959)
– Member of the National Academy of Sciences (1967)
– APA Award for Distinguished Scientific Contributions to Psychology (1969)
– Turing Award for his work in artificial intelligence and psychology (1975)
– Nobel Prize in Economics (1978)
– National Medal of Science (1986)
– Harold Pender Award (1987)
– von Neumann Theory Prize (1988)
– Fellow of the Association for Computing Machinery (1994)
– IJCAI Award for Research Excellence (1995)
He was also a piano player and a mountain climber and when he died in 2001, he had been married for 63 years. However, unlike you, he never read any of our 25 Facts articles.