Is there anything better than summer in Milwaukee? No, no there is not. For four months out of the year, Milwaukee becomes a warm and joyous place stocked with an improbable number of summer festivals, street parties, and general outdoor-drinking mayhem. Looking for a roadmap to this year's summer fun? And random pictures of Bob Uecker? Look no further.
May 9 – 11
MPS All-City Arts Festival @ Henry Maier Festival Park
An expansion of Milwaukee Public Schools' long-running Biennial Music Festival, the inaugural All-City Arts Festival boasts more than 180 performances from more than 8,000 students, representing 125 Milwaukee Public Schools. Students will showcase their talents in everything from vocal and instrumental music to dance and spoken word.
May 10 – 13
Cream City Comedy Festival @ various locations
The donation-based comedy festival returns for a third year with close to 70 local and national comics performing 17 shows at 15 different venues. This year's Cream City Comedy Festival features Adam Cayton-Holland from truTV's Those Who Can't, Comedy Central's Casey James Salengo, and accomplished Chicago comedian Kristen Toomey. Adding to the stacked bill are local standouts like A.J. Grill, Dana Ehrmann, Ton Johnson, Ryan Mason, and Carter Deems. Proceeds will be given to COA Youth & Family Centers and Wisconsin Humane Society.
May 17 – 20
Gloss Weekend @ various locations
Over the past four years, Gloss Records has been responsible for producing and promoting some of the finest groups and artists Milwaukee has to offer. The third annual Gloss Weekend brings those groups and artists (NO/NO, Rio Turbo, Lorde Fredd33, Soup Moat, more) to four Riverwest clubs (Linneman's, Club Timbuktu, High Dive, Mad Planet) over the course of four nights. There'll also be plenty of DJs (Dripsweat, Luxi, Luvseat, Uncle JBYRD), food and drink specials, merchandise, a ticketed raffle, and a reunion from seminal local band The Delphines.
May 19
Pabst Milwaukee Brewery One Year Anniversary Street Fest @ Pabst Milwaukee Brewery & Taproom
Has it been a whole year since the Pabst Milwaukee Brewery & Taproom opened its doors to the public, and celebrated with a jam-packed street fest? Yep. This year, the party returns with a great lineup of local and national performers taking to Juneau Avenue between 10th and 11th streets from noon and 7 p.m. Platinum Boys, Zed Kenzo, Mary Allen And The Percolators, Ric Wilson, Caroline Smith, No Stress Collective, a to-be-determined headliner, and The Get Down dance party provide the entertainment.
May 26 – 27
Family Kite Festival @ Veterans Park
What's better than flying a kite? Flying hundreds of kites. The 31st installment of the Family Kite Festival kicks off with a Grand Launch of more than 500 kites, covering everything from expensive, professional rigs, to cheap, Shopko-brand Paw Patrol rigs or whatever.
May 27 – June 3
Riverwest FemFest @ various locations
The fourth annual Riverwest FemFest benefit promises to be one for the books. As if moving from the dregs of January to the temperate climes of summer wasn't enough, the celebration of women, femmes, and female-identifying groups is expanding from its usual five nights to eight. Zed Kenzo, Nickel & Rose, Luxi, Saebra & Carlyse, and Winter Bear are just a few of the many, many announced acts.
May 31 – June 7
Downtown Dining Week @ various locations
"How do you Downtown?" asks the Milwaukee Downtown website. Well, for one week out of the year, Milwaukee "Downtowns" by eating downtown. The area's top restaurants are again offering up discounted meals for the eight-day Downtown Dining Week, typically three-course meals at $12.50 for lunch, and $25 or $35 for dinner. Like Mad magazine used to say: Cheap! (Don't forget to tip on the non-discounted price, though.)
Thursdays, May 31 – August 30
Jazz In The Park @ Cathedral Square Park
What would summer in Milwaukee be without Jazz In The Park? Love it or avoid it, this free music series has been bringing bodies to Cathedral Square Park since 1991, and has been inspiring those bodies to creatively get around the "no carry-ins" policy since 2009. Jazz Orgy and Chicago Tribute Anthology open and close the series' 27th season, respectively.
June 1
Bay View Gallery Night/Jazz Fest @ various locations
For the fifth year running, the organizers of Bay View Gallery Night are making their summer installment two fests for the price of one. (That price, incidentally, is free.) Joining forces with Bay View Jazz Fest, BVGN features over 50 neighborhood businesses hosting oodles of artists and musicians. Highlights include shows at everywhere from Blackbird Bar and Puddler's Hall to Brinn Labs and the alley behind the Avalon Theater. Oh, and an after-party at Frank's Power Plant.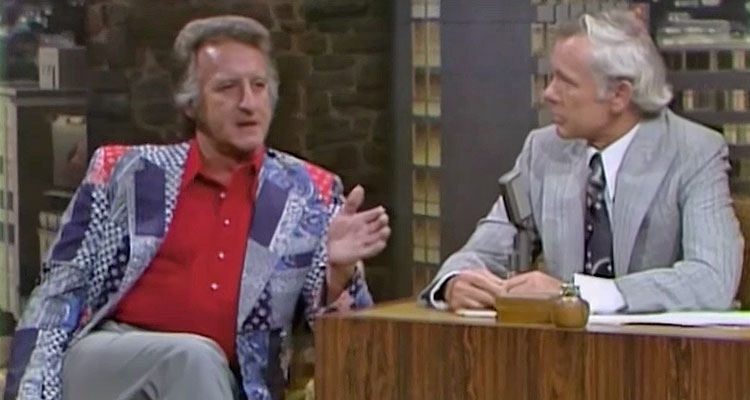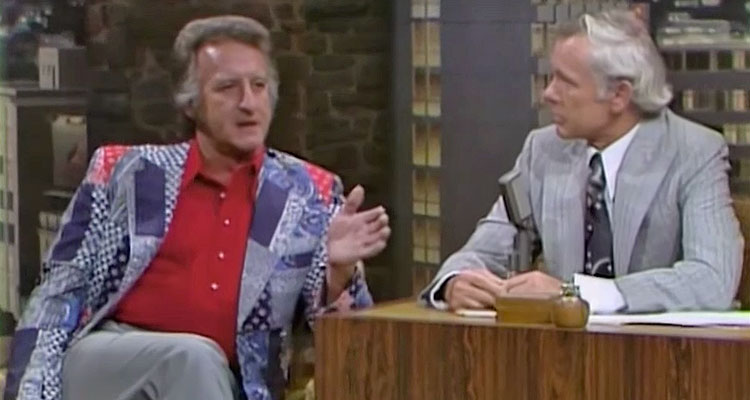 June 2
Fat Fest @ Crafty Cow/Hot Head Fried Chicken
Last June, a block of Lenox Street (just off Kinnickinnic Ave.) in Bay View was blocked off to host the inaugural Bumstead Block Party. Sadly, there won't be a second Bumstead Block Party since, you know, Bumstead Provisions turned into Crafty Cow and Hot Head Fried Chicken. Fortunately, the fun will continue when those restaurants join forces with New Belgium Brewing for the inaugural Fat Fest. Crafty Cow, Hot Head, Vanguard, and Batches will be selling food outside. Like last year, New Belgium will handle the beer. Meanwhile, No No Yeah Okay, Chicken Wire Empire, Vincent VanGreat, Whiskey & The Devil, and more will provide the music.
June 2
Beer Barons' World Of Beer Festival @ The Schwabenhof
Entering its 15th year, Beer Barons' World Of Beer Festival ("By beer nuts, for beer nuts") has so much dad-pop on hand, it has to stretch to Menomonee Falls to fit it all in. Expect more than 350 beers, meads, and ciders from local outfits like Lakefront, Black Husky, Central Waters, Good City, Third Space, and many more.
June 2
Explorium Brewpub's Summer Launch Bash @ Southridge Mall
While its craft brew contemporaries have revitalized vacant buildings—and sometimes forgotten sections of the city—The Explorium Brewpub has added some rare local flare to a stretch of suburbia that's lousy with big box retailers and chain restaurants. Since opening in the Southridge Mall in Greendale in January 2017, the brewpub operation that was spearheaded by Mike and Joan Doble has leaned on the tenets of exploration, experience, and discovery. For the second annual Summer Launch Bah, the brewpub will take over the southwest parking lot of Southridge and stock it with six other local breweries, local vendors, local food, and live music. Hugh Masterson will headline the live music part of that combo, and will be joined by SilverFoxxx and Eagle Trace.
June 2
Milwaukee Highland Games/Scottish Fest @ Hart Park
If you plan on attending only one summer festival featuring a hammer throw and a shitload of sheepdogs, why not make it the annual Milwaukee Highland Games? The celebration of all things Scottish returns to Wauwatosa's Hart Park for a full day of food, music, demonstrations, feats of strength, and plenty of bagpipes. Rain or shine!
June 3
Brewtown Rumble @ Fuel Cafe 5th Street
Milwaukee is steeped in motorcycle culture—perhaps you've heard of Harley-Davidson?—and recent years have seen a welcome resurgence of homegrown bike shows and races. The fourth annual Brewtown Rumble features a ride-in vintage motorcycle show complete with live music, a pin-up show, food trucks, vendors, and more. The free fun kicks off at 11 a.m. outside the Rumble's new location, the 5th Street Fuel Cafe.
June 3
UPAF Ride for the Arts @ Henry Maier Festival Park
Riding your bike all summer long is great, but riding your bike while supporting world-class performing arts organizations is the way to go. The 37th UPAF Ride for the Arts includes five routes tailored to various skill levels (including routes perfect for the kids), a battle of the bands, and a "new and improved" after-party at the Summerfest grounds.
Tuesdays, June 5 – August 28
Chill On The Hill @ Humboldt Park
The concept of Bay View's mid-week Chill On The Hill is simple: laying out on a blanket and imbibing food and beverages brought from home (or purchased from a series of vendors on site) whilst enjoying a diverse bevy of homegrown talent. With a terrific 2018 lineup (Lex Allen, Surgeons In Heat, Xposed 4Heads, Trapper Schoepp, the American Legion Band, more), there's bound to be something for most every taste under the Humboldt Park amphitheater at least one Tuesday this summer.
June 7 – 10
PrideFest Milwaukee @ Henry Maier Festival Park
What better way to (officially) kick off Milwaukee's big-time festival season than PrideFest Milwaukee? Not only is the LGBT celebration the first real-deal summer festival of the season to set up shop on the lakefront, it's one of the best. The B-52s, Reyna, JoJo, Daya, and more are slated to perform, and Milwaukee Record will be back with an all-local stage of music and comedy.
June 10
Locust Street Festival Of Music And Art @ Locust Street
Returning for its 42nd (!) year, the annual Locust Street shindig is one of the city's best street fests, celebrating all that is good, right, and drum circle-y in Riverwest. The ever-popular 1.8-mile Beer Run kicks things off at 11:30 a.m., followed by eight hours of music, food, drinks, crafts, and stellar people-watching. The full musical lineup has yet to be announced, so we can only repeat the fest's oft-ignored slogan: "No dogs. No carry-ins. No drama."
June 13; July 11; August 15; September 12
Newaukee Night Market @ Wisconsin Avenue
"Placemaking" projects come and go, but Newaukee's wildly successful Night Market series proves that good ideas are just that: good ideas. For four Wednesday's out of the year, W. Wisconsin Avenue is transformed into a party-slash-arts-and-crafts-fair, giving the city's creative folks a venue to shine, and the oft-underused stretch of downtown real estate a chance to show its viability.
Wednesdays, June 13 – August 29
River Rhythms @ Pere Marquette Park
When marketing people talk about "activating space," they're basically describing what events like River Rhythms do every year: make something happen in an area that doesn't usually see a lot of action. (In this case, Pere Marquette Park.) The lineup for this year's free music series includes plenty of reliable standbys like Reverend Raven And The Chain Smoking Altar Boys (June 20), Chicken Wire Empire (June 27), 5 Card Studs (August 8), and Sam Llanas (August 22). Music begins at 6:30 p.m.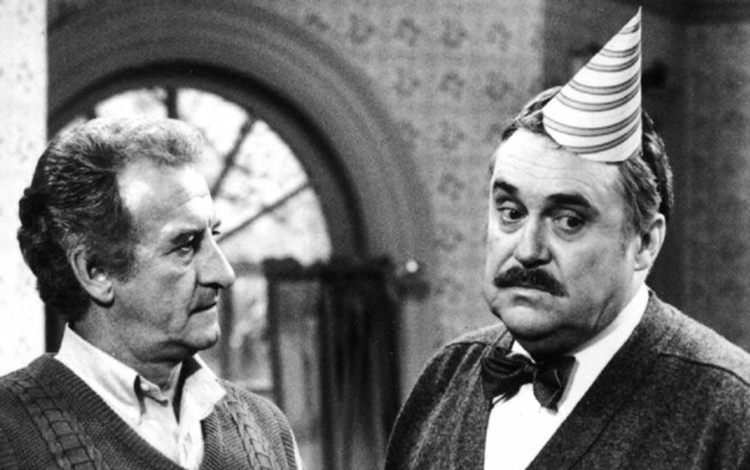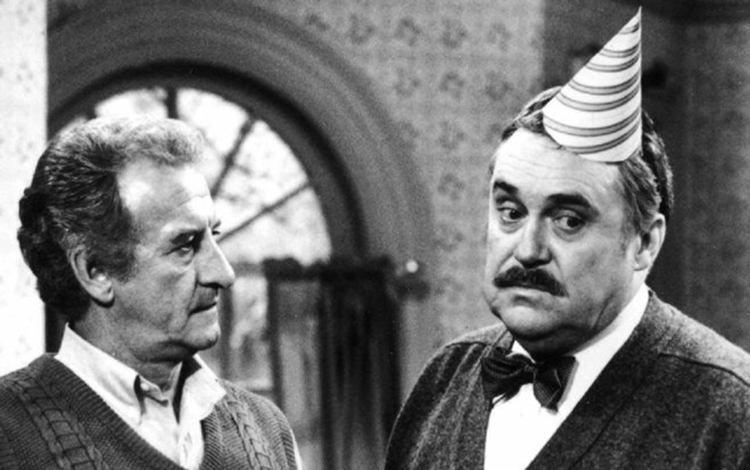 June 15 – 17
Polish Fest @ Henry Maier Festival Park
Milwaukee has the fourth-largest Polish population in the U.S., so it's no surprise that the annual Polish Fest bills itself as America's largest. With that being said, it's one of the more unassuming cultural fests to take over the Summerfest grounds, which, when you consider the insanity that grips the lakefront three months out of the year, is a good thing. Traditional Polish cuisine and culture are on the menu for the 37th annual fest, along with polka, perogies, more polka, fireworks, somehow more polka, and beer.
June 15 – 17
Lakefront Festival Of Art @ Milwaukee Art Museum
Milwaukee Art Museum's Lakefront Festival Of Art has always been one of the city's classier summer festivals—no beer runs or zany street performers here! Still, per Milwaukee summer festival regulations, there will be plenty of beer, wine, and food to go along with some great live music, as well as the work of over 170 regional artists. And hey, you're supporting a vital Milwaukee institution, too.
June 16
Wisconsin Beer Lovers Festival @ Bayshore Town Center
If you're looking to mix summer festivals, beer, food, and shopping—all in a shopping mall/town square hybrid—then the Wisconsin Beer Lovers Festival is for you. Dozens upon dozens of Wisconsin breweries are pouring dozens upon dozens of samples to be paired with local food and cheeses this year at the Bayshore Town Center. Poking around the Board Game Barrister while nursing an afternoon buzz isn't part of the fest, though we highly recommend it.
June 19
Juneteenth Day @ Martin Luther King Drive, between Burleigh and Center streets
Juneteenth marks the day U.S. Marshals liberated that final American slaves, on June 19, 1865. Coincidentally, Milwaukee holds the distinction of being home to one of the oldest Juneteenth celebrations in the country. For the 47th annual fest, expect a free assortment of parades, car shows, Miss Juneteenth beauty pageants, music, food, vendors, and more.
Wednesdays, June 20 – August 8 (excluding July 4)
Wonderful Wednesdays @ Lake Park
Family-friendly fun may be the name of the game for this free concert series on Lake Park's Summer Stage, but the music isn't all Raffi-esque. Milwaukee's Extra Crispy Brass Band (June 27) and Trapper Schoepp (July 18) play alongside more kiddie fare like Little Miss Ann (July 25) and Fox And Branch (August 8). Music begins at 6:30 p.m.
June 22 – 23
Hart Fest @ Hart Park
Wauwatosa comes alive with all the things that make Wisconsin summer festivals so summer festival-y: food, drinks, skateboard demos, martial arts demos, half marathons, stuff for the kids, and music from Rebel Grace and The Love Monkeys.
June 22 – 24
Greek Fest @ Wisconsin State Fair Park
Organized by the Annunciation Greek Orthodox Church, Greek Fest fills Wisconsin State Fair Park with gyros, Greek music and dancers, gyros, games and rides, gyros, a Greek marketplace, and, well, you get the idea. All proceeds benefit the church.
June 23
Summer Soulstice Music Festival @ North Avenue
For nearly two decades, the East Side's annual Summer Soulstice Music Festival has celebrated the first day of summer with music, food, drinks, general North Avenue revelry, and that one guy who always shows up carrying a giant lizard. Yes, the neighborhood is changing—two words: poke restaurants—but it still knows how to throw a party. Look past the temporarily empty buildings, and look for the full musical lineup soon.
June 24
Milwaukee Taco Fest @ Wisconsin State Fair
The fifth annual Milwaukee Taco Fest finds itself moving from the roaring confines of the Harley-Davidson Museum to the on-a-stick expanses of the Wisconsin State Fair. Presented by SWARMM Events (creators of Milwaukee's Shamrock Shuffle), the fest aims to "[bring] together local Milwaukee restaurants for a day of taco tasting, tequila, margaritas, cervezas, and tons of great entertainment." Lucha libre wrestling from Mondo Lucha is also on the docket, and, if last year is any indication, more than 8,000 tacos.
June 24
Garlic Fest @ Braise
Summer in Milwaukee is a lot of things, but pleasant-smelling it isn't, what with all the sweat and garbage cans teeming with plastic Miller Lite cups. Add to that stinky list Braise's annual Garlic Fest, which returns for its seventh year in 2018. Enjoy garlic-rific food from a host of Walker's Point restaurants, garlic-themed games for kids, live music, beer, Bloody Marys, art, and complementary Altoids. (Not really on that last one, but c'mon, Braise, you should totally do that.)
June 27 – July 1; July 3 – 8
Summerfest @ Henry Maier Festival Park
Perhaps you've heard of this thing called Summerfest. Perhaps you've heard that Summerfest is returning for its 51st installment in 2018. Perhaps you're stoked for American Family Insurance headliners like Imagine Dragons, Halsey & Logic, Dave Matthews Band, The Weeknd, and Arcade Fire. Perhaps you're more pumped for grounds stage headliners like Lil Uzi Vert, Ke$ha, Janelle Monáe, Pixies, The Flaming Lips, and 8,000 more. Perhaps you're just in it for the Pizza-Cones and picnic table dancing. Whatever the reason, The Big Gig is back.
June 30
Burnhearts/Pabst Street Party @ Burnhearts
Each summer of Burnhearts' existence, the Bay View beer bastion has simultaneously celebrated summer and one of the most iconic (formerly) Milwaukee-made beers with the annual Burnhearts/Pabst Street Party. Past installments have found acts like Sylvan Esso, GGOOLLDD, Klassik, Platinum Boys, Collections Of Colonies Of Bees, and more taking the stage at the corner of Logan and Potter avenues. The lineup for the 11th annual Burnhearts/Pabst Street Party will be announced soon.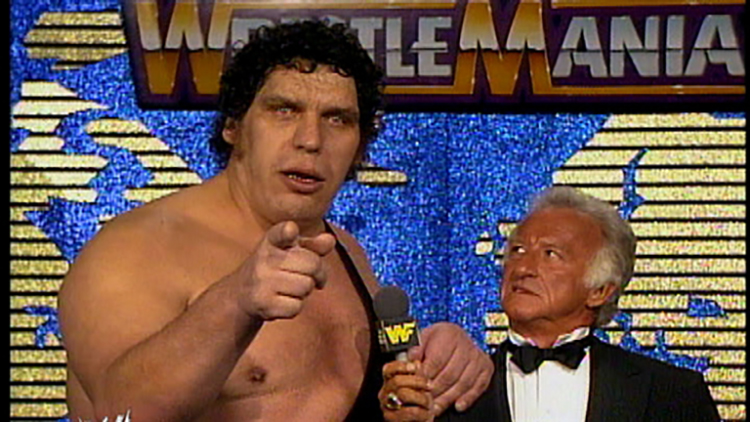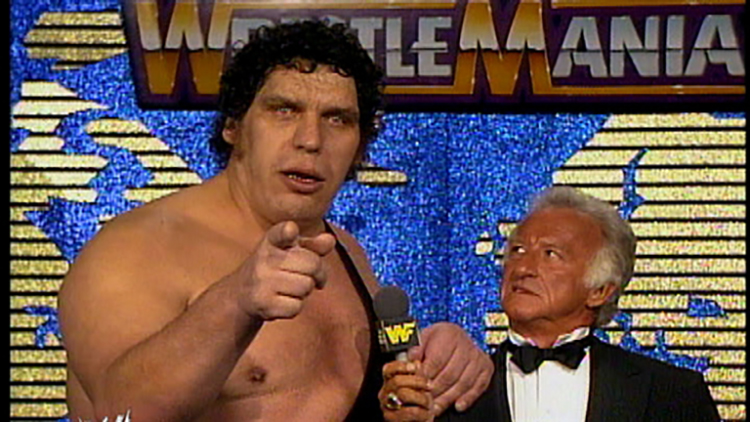 Mondays, July 2 – August 27
Musical Mondays @ Lake Park
Along with Wonderful Wednesdays, the Summer Stage in Lake Park plays host to Musical Mondays for the bulk of summer. Music for the beginning-of-the-week series' 21st season begins at 6:30 p.m.
July 4
Lake Park Fourth of July Celebration @ Lake Park
Just in case you're dying for one more night of fireworks this summer, Lake Park's official Fourth of July fireworks are here for you. Camp out now!
July 7 – September 3
Bristol Renaissance Faire @ Bristol
Huzzah!
July 12 – 15
Bastille Days @ Cathedral Square Park
Bastille Days has been a Milwaukee cultural mainstay since the early '80s. The last three decades have seen the weekend-long French festival grow to feature a 5k run, solid local music, wine tasting, and delectable foodstuffs, all under the shadow of a 43-foot Eiffel Tower replica. The 37th annual Bastille Days will feature a slightly modified footprint, no thanks to that pesky downtown streetcar (and those meddling kids).
July 20 – 22
Festa Italiana @ Henry Maier Festival Park
Picture what you love most about German Fest and Polish Fest, then add better food and more Dean Martin tribute acts. Toss in some of the best fireworks of the summer and BOOM! Festa Italiana! Oh, and don't forget about the music: this year features multiple sets from Milwaukee native Anthony Crivello, as well as entertainment from World Digital Accordion Champion and World Acoustic Accordion Champion Cory Pesaturo.
July 21
Milwaukee Firkin Beer Fest @ Cathedral Square Park
Already a place where beer is celebrated and enjoyed all year long, Milwaukee also holds specific celebrations for the region's preferred beverage. Beyond having a name that lends itself to an iffy substitution for the word "fucking," Firkin Beer Fest features unlimited samples from more than 150 local and national craft breweries and over 40 cask ales, as well as food and live music. Once again, it should be pretty fucking fun.
July 21 – 22
Milwaukee Air & Water Show @ lakefront
Board your pets and make some plans for out of town, because this thing is back. Again. Countless screeching death machines buzzing your apartment for days on end? Check. Severely frayed nerves? You bet.
July 22
Armenian Fest @ St. John the Baptist Armenian Orthodox Church
Sick of summertime brats and hamburgers? Neither are we, but at least Armenian Fest offers up plenty of alternatives. With roots as a family picnic, this free fest features chicken and beef kebob, cheese and spinach burek, lahmajoun, humus, tabouleh, choreg, veggie and meat sarma, and plenty of other traditional dishes.
July 23
Vans Warped Tour @ Marcus Amphitheater
Milwaukee has been a part of most Warped Tour schedules in the traveling (primarily) pop-punk and ska festival's 20-year run. Sadly, according to founder Kevin Lyman, 2018 "will be the final, full cross-country run of the Vans Warped Tour." Though heavy-hitters like Bowling For Soup, Frank Turner, Sum 41, Taking Back Sunday, Underoath, All Time Low, and The Used are all skipping the final Milwaukee stop, there are still some notables coming to town. Disgruntled teens and 30-somethings trying to relive their days as disgruntled teens can still see Reel Big Fish, Less Than Jake, Simple Plan, and Twiztid.
July 27 – 28
Riverwest 24 @ Riverwest
VIVA LA RIVERWEST!
July 27 – 29
German Fest @ Henry Maier Festival Park
You may cringe at out-of-town generalizations that Milwaukeeans mainline beer and bratwursts while jamming out to polka, but that stereotype isn't entirely without reference points. Our city's Germanic contingent is undeniable, as Milwaukee was a major landing point for German immigrants in the late 1800s. German Fest, or "Milwaukee's original haus party," gives locals a chance to celebrate German-style with church services, a sheepshead tournament, a dachshund derby, and yes, brats and beer.
July 28
Brady Street Festival @ Brady Street
If you missed the Summer Solstice Music Festival and absolutely need to attend a similar East Side fest (with less emphasis on Earth's tilt), head over to Brady Street Festival. The nine-block parcel of shops, restaurants, bars, juggling emporiums, and encroaching luxury apartments once again plays host to various local food/beverage and retail vendors, belly dancers, drag performers, and multiple stages worth of local music.
July 28
Milwaukee Brewfest @ McKinley Park
Celebrating its ninth year in 2018, Milwaukee Brewfest offers hopheads an opportunity to enjoy unlimited samples from more than 100 craft breweries over the course of one summer afternoon. This year's beverage selection hasn't been announced yet, but have we mentioned that the lakefront beer bash offers unlimited beer? Because it totally does.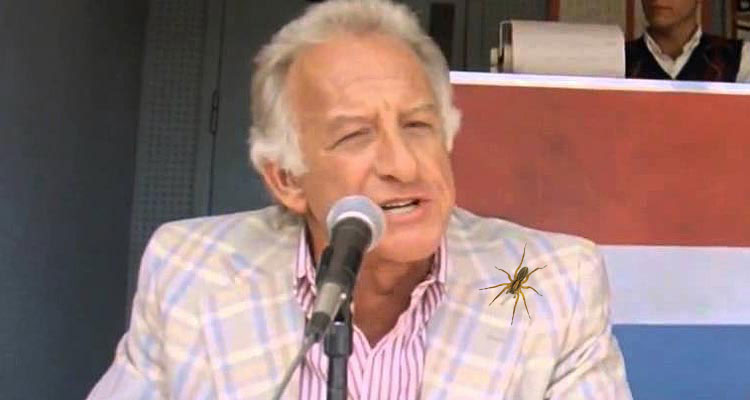 July 30
Milwaukee Record's 4rd annual Roast Of Milwaukee @ Club Garibaldi
To help informally kick off the Milwaukee Comedy Festival, we've asked local comedians, improvisers, and media personalities to gently (or, in some cases, straight-up viciously) rib the city they love in our Roast Of Milwaukee.
August 1 – 5
Milwaukee Comedy Festival @ various locations
The Milwaukee Comedy Festival has been a late-summer fixture in the city since, to be perfectly honest, before Milwaukee even had a viable comedy scene worth celebrating. More than a decade after what was jokingly referred to as "the first annual" fest (since a second wasn't expected to occur) and the incalculable growth and development of local stand-up, festival founder, co-producer, and Milwaukee comedy godsend Matt Kemple is preparing yet another rib-tickling Milwaukee Comedy Festival.
August 2 – 12
Wisconsin State Fair @ Wisconsin State Fair Park
You have to give the Wisconsin State Fair credit for its state fair-ness. One doesn't hit up the event every August to catch cutting-edge bands, eat organic small plate cuisine, and witness evocative performance art. People go to the fair to eat cream puffs or random shit with an irresponsible amount of bacon on it, catch performers they faintly recall from a bygone era, and compete in livestock, textile, and horticultural contests. This year's musical accompaniment includes the likes of Alice Cooper, TLC, and Waukesha's prodigal sons the BoDeans (filling in for Huey Lewis And The News).
August 4
Center Street Daze @ Center Street
In 2014, stung by a few years of lousy late-summer/early-fall weather, the organizers of Center Street Daze decided to move their fest up to early August. The new date paid off, and what was once a bittersweet end-of-the-season blowout became a dog-days-of-summer celebration. The musical lineup for the 21st annual fest has yet to be announced, though, like Locust Street fest, you can count on it being especially Riverwest-y.
August 4 – 5
Milwaukee Concours d'Elegance @ Veterans Park
A classic car show entering its 14th year, this Veterans Park shindig is perfect for visiting dads, visiting fathers-in-law, and anyone else really, really into cars. The 2018 edition has a focus on "elegance," as well as "Cars that Raced the Milwaukee Mile."
August 16 – 19
Milwaukee Irish Fest @ Henry Maier Festival Park
If the blur of whisky, corned beef, green beer, and "Blow me, I'm Irish" novelty shirts enjoyed every mid-March isn't enough Irish heritage for you, Irish Fest strives to extend the celebration into August—without leaning on all the broad/borderline offensive generalizations of St. Paddy's. Instead, attendees milling about the Summerfest grounds can imbibe in popular Irish fare and enjoy a heft of Irish and Celtic music from dozens upon dozens of acts (both North American and European), including Milwaukee favorites like Frogwater, The Gleasons, and Reilly.
August 16 – 19
Milwaukee Journal Sentinel A La Carte @ Milwaukee County Zoo
What do you get when you combine the Milwaukee County Zoo, the Milwaukee Journal Sentinel, food from around the city, and live music? The annual and ever-popular "Feast with the Beasts," that's what. Finally, a chance to chow down on some local food, take in some local music, and watch monkeys quietly groom themselves all at the same time.
August 17 – 18
Wilson Center Guitar Festival @ Sharon Lynne Wilson Center
Since 2013, Sharon Lynn Wilson Center has hosted and organized a celebration of all things guitar. Wilson Center Guitar Festival features live competitions (with $32,000 in prizes) and headliner concerts with performances from international talent. This year features none other than blues/rock legend Elvin Bishop and his Big Fun trio.
August 18
IndiaFest @ Humboldt Park
Authentic (and delicious) Indian food, authentic (and colorful) Indian outfits, and authentic (and terrific) Indian music dominate this mid-summer celebration in Bay View's Humboldt Park. Launched in 2013, IndiaFest is one of the newer cultural fests on the block, but its low-key vibe and inclusive spirit has already made it a sleeper favorite. Will there also be some Bollywood-inspired dancing? You better believe it.
August 23 – 26
MKE Punk Fest 8 @ various locations
The Local (a.k.a. Club Anything) and Quarters are home to this year's MKE Punk Fest. Slaughter Party, The Red Flags, Faux Fiction, Gas Station Sushi, the delightfully named Spanish Bird Droppings, and many more are playing this year's MKE Punk Fest. Acoustic sets, comedy, local food vendors, art, and an awards show round out the punk-as-fuck blowout.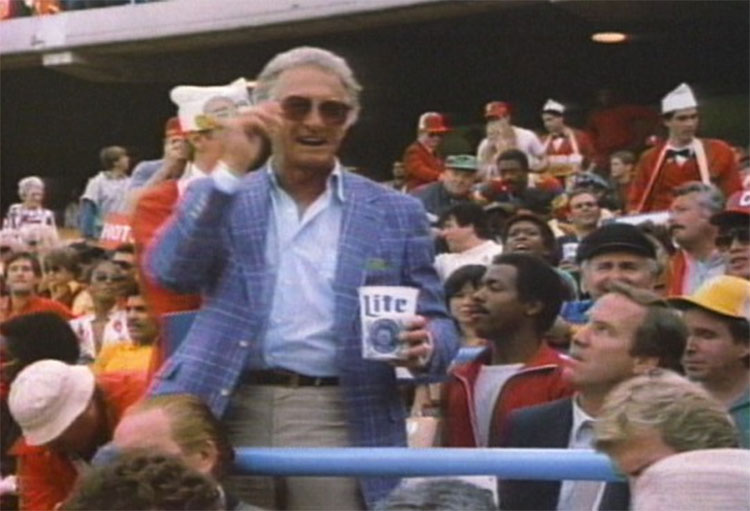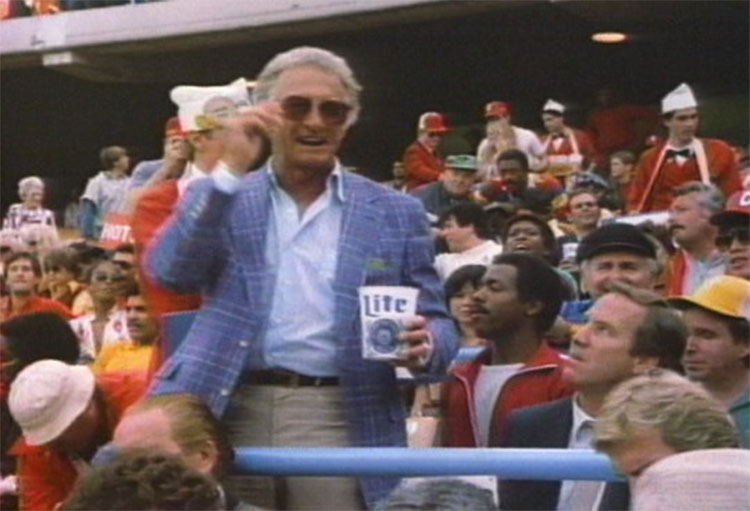 August 24 – 26
Mexican Fiesta @ Henry Maier Festival Park
Mexican Fiesta has called Henry Maier Festival Park home almost as long as Summerfest has. Starting on the south side in 1973, the fiesta moved to the lakefront grounds in 1977. The longstanding event is rooted in pillars of community, education, Mexican heritage, and cultural advancement. That's cool and all, but we're all about the delicious food and the jalapeño-eating contest. Watching the jalapeño-eating contest, of course, not competing in it.
August 24 – 26
Triple Eye Industries Fest III @ various locations
In just under three years, Triple Eye Industries has filled a "rock"-sized void in the Milwaukee music scene. Its roster of releases is as impressive as it is loud: Volunteer, Northless, Hot Coffin, Soup Moat have all released records on Triple Eye.
August 25 – 26
Milwaukee Fringe Festival @ various locations
For the third year running, the Milwaukee Fringe Festival spotlights theatre, dance, and music performances that fall a wee bit off the beaten path. The venues, on the other hand, are more well-traveled: Marcus Center's Wilson Theater at Vogel Hall, Todd Wehr Theater, Peck Pavilion, and more host many of the ticketed events, while the surrounding area hosts plenty of free events.
August 29 – September 3
Milwaukee Rally @ various locations
Remember the big Harley-Davidson debacle of 2003, in which the secret headliner for the company's 100th Anniversary Celebration was revealed to be…Elton John? Good times. Anyway, lots of bikes, bands, parties, tattoo contests, and more are lined up for this more manageable fest.
September 2
Big Gig BBQ @ Henry Maier Festival Park
It's Labor Day weekend and you're hungry. Really hungry. Then stop by the Summerfest grounds for the return of the Big Gig BBQ, a barbecue-tastic cookout that features a ton of food, live music, the Big Gig Pig Award for best professional barbecue, and an open-to-the-public rib competition.
September 7 – 9
Indian Summer Festival @ Henry Maier Festival Park
There's no better way to wind down the summer and prepare for the impending fall than by checking out the final cultural fest on the Summerfest grounds, Indian Summer Festival. Nationally recognized musicians, traditional dancers, hands-on demonstrations, and oodles of arts and crafts highlight this fest, along with festival-mandated fireworks. 2018 marks the fest's 32nd anniversary.
September 8 – 9
Third Ward Art Festival @ Historic Third Ward
If Gallery Night and Day isn't your thing, but you just can't quit the art and fashion buzz of Milwaukee's Third Ward, the seventh annual Third Ward Art Festival is for you. Art, more art, live music, food and family-friendly activities are included.
September 15
Bay View Bash @ Kinnickinnic Avenue
Bay View Bash is a bittersweet affair. The bitterness is brought by the stinging realization that festival season is almost over and yet another awful winter is on the way. We're all going to die and there's nothing anybody can do about it. Ugh. The sweetness comes with the fun festival finale that's taken root in the heart of Kinnickinnic Avenue. By this point in the summer, you've likely seen many of the acts taking the three stages. But have you seen them while eating an elephant ear?
September 22
Fromm Petfest @ Henry Maier Festival Park
Want to see the Summerfest grounds go to the dogs? Perhaps you want to check out a fest that's most decidedly the cat's meow? Our maybe you're that lizard guy from Summer Soulstice, and you just want an excuse to take that damn thing out one last time. Whatever the case, the obviously pet-friendly Petfest is for you. Doggie obstacle courses, dock diving, groom rooms, and adoption services highlight this furry function, which finds itself once again closing Henry Maier Festival Park for the season. Woof!
September 22 – 23
Doors Open Milwaukee @ various locations
For the past seven years, Historic Milwaukee's insanely popular Doors Open event has given the public behind-the-scenes access to hundreds of Milwaukee-area buildings. Theaters, churches, office buildings, museums, hotels, Milwaukee City Hall, and indoor rock climbing facilities have all been on past Doors Open itineraries. How popular is it? In 2016 alone, 31,600 attendees made 138,681 site visits to Milwaukee locations.
October 18 – November 1
Milwaukee Film Festival @ various locations
Okay, so this year's Milwaukee Film Festival doesn't land in summer at all (the fest has been pushed back three weeks from previous years), but who cares? It's still great. The 15-day extravaganza features hundreds of films lighting up the screens of the Oriental Theatre, Downer Theatre, Fox-Bay Cinema Grill, Times Cinema, and Avalon Theater. Look for crowd-pleasing features, all-too-timely social documentaries, plenty of local love, and fucked-up midnight screamers during the fest's big tenth year.