As the final preparations for the 2023 baseball season get underway this week in Arizona and Florida, everyone is asking the same question: What kind of year will it be?
Thankfully, in the modern era we have technology to help us navigate these difficult questions. No, we're not talking about projection models or advanced metrics. We're talking about social media posts that trended six weeks ago and which you've probably already forgotten about. Specifically, we're talking about this one: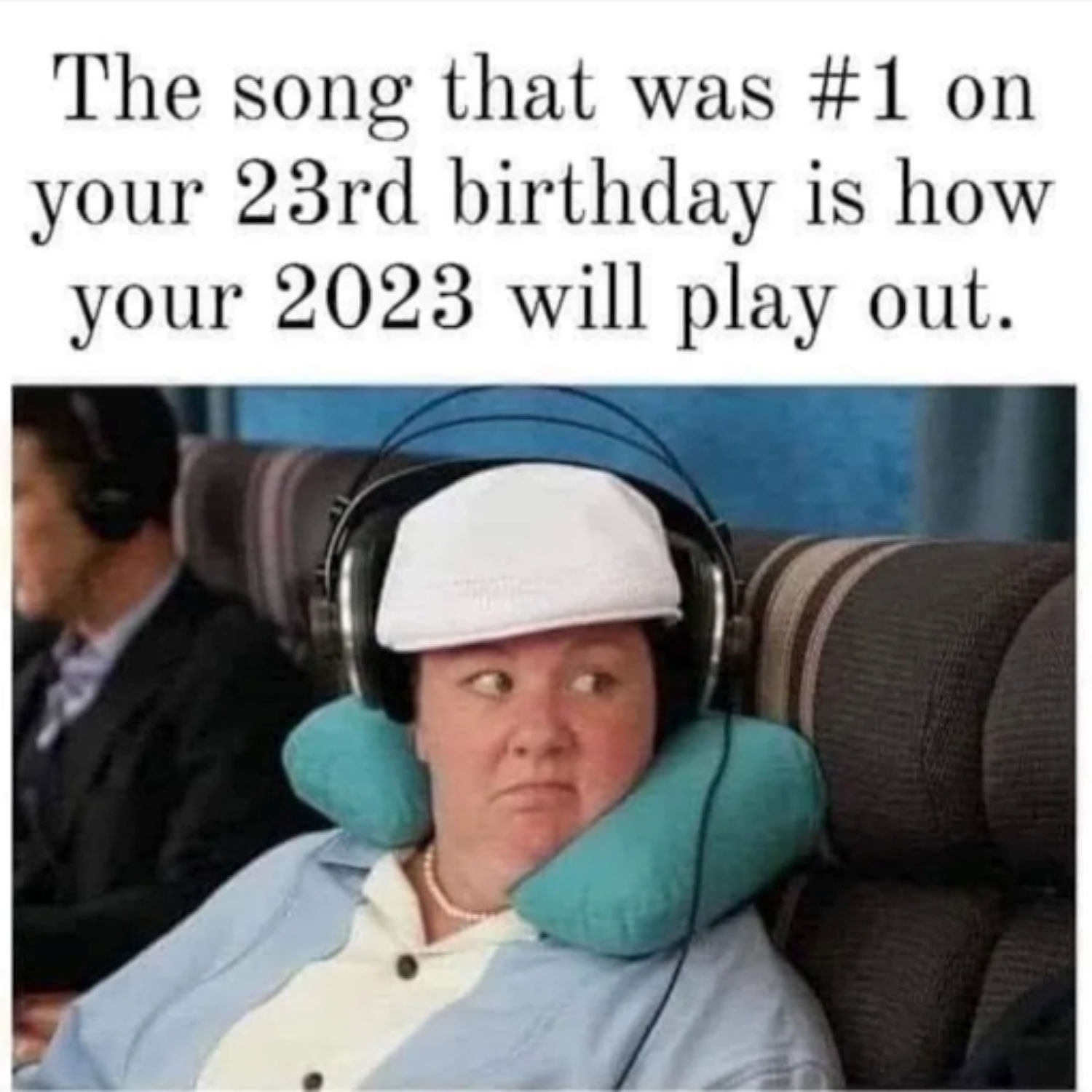 What follows is a look at what to expect from key members of the 2023 Milwaukee Brewers, as guided by this needless photo of Melissa McCarthy. Is that even Melissa McCarthy? I'm not sure.
Before I start, though, a reassurance: You may have doubts about the validity or even the plausibility of relevance of a Brewers season preview leaning so heavily on the confluence of two random events. But, in the immortal words of one of Milwaukee Record's patron saints, "let me give you my assurance that these forecasts and predictions are all based on solid scientific, documented evidence and you would have to be some kind of moron not to realize that every single one of them is absolutely true."
Now, where was I?
Corbin Burnes – "Crank That" (Soulja Boy)
Well, this is certainly a promising one. Corbin Burnes is coming off his third consecutive season as a candidate for the National League Cy Young Award, and he was recently named MLB Now's #1 Starting Pitcher for 2023. He probably doesn't need a "new dance for y'all"—the cutter he throws about 55% of the time is already one of the most highly regarded pitches in the sport. If anything, "Watch me crank it, watch me roll" is a fitting mantra for a pitcher who struck out more batters than anyone else in the National League last season.
William Contreras – "Willow" (Taylor Swift)
There's some room for disagreement on the methodology here: Contreras was born on Christmas Eve, and Billboard's #1 song on his 23rd birthday in 2020 was Mariah Carey's "All I Want For Christmas Is You." That's perhaps a fitting sentiment for a team's biggest offseason acquisition and a player who seemingly arrived as a gift after the Brewers deftly navigated their way into a three-way trade with the Braves and A's and swapped a potentially blocked prospect for an upgrade at a position of need.
However, for the purpose of this exercise we're treating birthdayjams.com as our primary authority, and they're going with Taylor Swift's "Willow." It's a hopeful-sounding tune, even if the phrase "wreck my plans, that's my man" sets off a red flag when the plans in question are for a six-month baseball season. Contreras is coming off a breakout season where he batted .278 with a .354 on-base and .506 slugging in 97 games and made his first All Star team, but he's never played a full MLB season and was never a highly regarded prospect. "The more that you say, the less I know," indeed.
Devin Williams – "Look What You Made Me Do" (Taylor Swift)
Some of these are open for interpretation, but this one? Yikes. Williams is a former National League Rookie and Reliever of the Year and was a 2022 All Star, but this is his first spring training in a new role as the Brewers' closer following last season's Josh Hader trade. As good as he's been, it's going to take a while for his name to come up without Hader's name immediately following, and this highly scientific method suggests that may be a problem. A theme with lyrics like "I don't trust nobody and nobody trusts me" doesn't leave much room for alternate explanations.
Willy Adames – "In My Feelings" (Drake)
Adames doesn't have to ask anybody "Do you love me? Are you riding?" after a season where he set the Brewers' franchise record for home runs by a shortstop with 31. Adames has an .808 on-base plus slugging across his partial 2021 and full 2022 seasons with the Brewers, which ranks sixth in the majors among shortstops over that span. He traded some on-base for power last season, swinging and missing more and dropping his OBP to .298, but it's easier to look past that when you're talking about a player who crushes dingers and adds significant value at a critical defensive position.
Adames is on pace to be a free agent following the 2024 season, when he'll still only be 29 years old and might be in line for a big contract if he continues to play at this level. He's a candidate to sign a long-term extension if he'd prefer to stay in Milwaukee, so maybe that's what Drake was talking about when he asked "What's your net-net-net worth?"
Christian Yelich – "Blank Space" (Taylor Swift)
When I started I didn't realize this was going to be a T-Swift appreciation space. "Nice to meet you, where you been? I could show you incredible things" is a fitting lyric for a player who showed incredible things in his first two seasons in Milwaukee, nearly winning back-to-back National League MVP Awards, but who hasn't been near that level of performance in any of the three years since.
If Yelich could somehow get fans to forget about his dominant Brewers debut, his current era would likely be more appreciated. He's provided enough value offensively to make up for his defensive shortcomings and be a valuable member of the lineup in each of the last three years, but the narrative around him remains negative because he used to be so much more.
Even as Yelich's consistent power remains missing, his on-base skills remain strong and make him a solid candidate to bat near the top of the lineup. Craig Counsell batted him in the leadoff spot in 89 games in 2022. The Brewers haven't acquired anyone else that will fill that spot this winter, so they've still got a blank space to write his name into for 2023.
Exclusive articles, podcasts, and more. Support Milwaukee Record on Patreon.