For roughly five years now, Milwaukee wrestling fans have had a local rooting interest when dialing in to CW18 or My24 on the weekends to watch Ring of Honor's weekly TV program. Local wrestler Silas Young has turned 15 years of experience into a solid run with arguably the #2 promotion in the United States behind WWE (where he also had a cup of coffee in their developmental territory about 11 years ago). Racking up wins against big names like Kevin Steen (now Kevin Owens in WWE), Jay Lethal, and even Japanese legend Jushin Thunder Liger, Young is now one of only four men in history to have held the ROH World Television championship twice.
Now, with his wrestling career as hot as it's ever been, Young is giving back to Milwaukee by starting his own local promotion, MKE Wrestling. Running monthly shows at the Knights of Columbus on 1800 S. 92nd St., Young is looking to deliver a family-friendly wrestling product in a city with a rich history of pro grappling. Milwaukee Record talked to Young about this Friday's show, his Ring of Honor career, and the state of local Milwaukee wrestling in general.
Milwaukee Record: So, you were in India last week?
Silas Young: Yeah! That was quite the cool experience. I had been to a few other countries before, but that was something like no other place, that's for sure. I had like a 14-hour flight to Delhi, got picked up in the afternoon and brought to a hotel…I walked around Delhi because I just wanted to check it out, and then I got picked up at like four in the morning and had to do an eight-hour road trip where about four of those hours were through the Himalayan Mountains. The two shows we did were in the Himalayan Mountains, and driving through those roads are pretty crazy.
MR: Was it a local Indian promotion, or was it an American promotion doing a tour?
SY: So, there was a huge giant from India called The Great Khali, who was in WWE for years, and he runs his own thing there, his own training school, and they do a handful of shows a year, and I just happened to be lucky enough to get booked on them, I guess!
MR: I'm assuming your visibility from being on Ring of Honor had something to do with you being booked there, right?
SY: Yeah, absolutely. The guy that's over there doing the training right now for the Great Khali, he brings over Americans and has them do some training for him for, like, six months at a time. One of the guys that's over there doing the training I'm kinda buddies with, so he kinda hooked it up. They were looking for guys and he said, "You know, I've got my buddy Silas, he works for Ring of Honor, he's a former two-time TV Champion," so that definitely helped out.
MR: There have only been four people who have held the TV Title twice, and you're one of those, so that's pretty rarified air. As a local Milwaukee guy who's made it to the big time, tell me a little about your history and how that happened.
SY: Well, I've been wrestling for 15 years now. I did stuff for Ring of Honor in 2007, got offered a WWE developmental contract at the end of 2007 which ended up happening around the time [former WWE developmental territory] OVW closed, and that's the place I was supposed to report to. So that contract ended up getting pulled. I did a couple things for Ring of Honor a little bit here and there over the next couple years, and 2013 is when I really started full-time with them. And since then, it's just been more things happening every year, more opportunities, bigger matches. But it's been in the last year or so where things have really come together for me. I won the ROH World Television title twice, I've beaten some of the top guys, like Jay Lethal…it's been a crazy five years! I've gotten to travel the world a lot…it's been pretty cool!
MR: I was personally a big fan of the feud with [former ROH World Champion] Dalton Castle [where Silas fought for ownership over Castle's "boys," a.k.a. his scantily clad manservants]. Did you feel like that feud really magnified your visibility in the company? It seemed like that was your first really "big" feud that got you a lot of TV time.
SY: Oh yeah, absolutely. That's something that even to this day people talk about, and me and Dalton comment to each other about how much people talk about that, and that was three years ago already. But it was definitely a thing that helped define both of us.
MR: It did a lot to solidify the "Last Real Man" gimmick, which really was similar to how I've seen you work over the years. Where did that gimmick come from and how did that evolve in ROH?
SY: You know, that's something that came from my father, basically. It was about 10 years ago when I came up with the whole "Last Real Man" thing, and I just realized that I needed to do something a little bit different, so I took the inspiration from my father, and really turned it into a character. My dad was a no-nonsense type of guy. He was a fireman, he owned a side business, he was a real man's man. So that's where it comes from, down to the slicked-back hair and the mustache.
MR: The whole image feels like it's very rooted in blue-collar Milwaukee. Which ties us in to calling your new promotion MKE Wrestling. Why did you start a new promotion in Milwaukee?
SY: I think when you're in the wrestling business for a long time, promoting is something I think everyone wants to end up doing. It's definitely something I've wanted to do for years now. And the opportunity arose where there was a good opportunity at a good building that has a lot of rich wrestling history. My idea is that there's a lot of guys that have been around here for a long time that are really good at what they do, and there's a lot of good young guys that are coming out of all these wrestling schools over the last few years. You know, Seth Rollins, who works for WWE, has a training school in Davenport, Iowa, which is no more than a few-hour ride to Milwaukee. I've been using a handful of his students, as well as Ken Kennedy and Shawn Daivari, who also have a training school up in Minneapolis, so I've been using some students from them.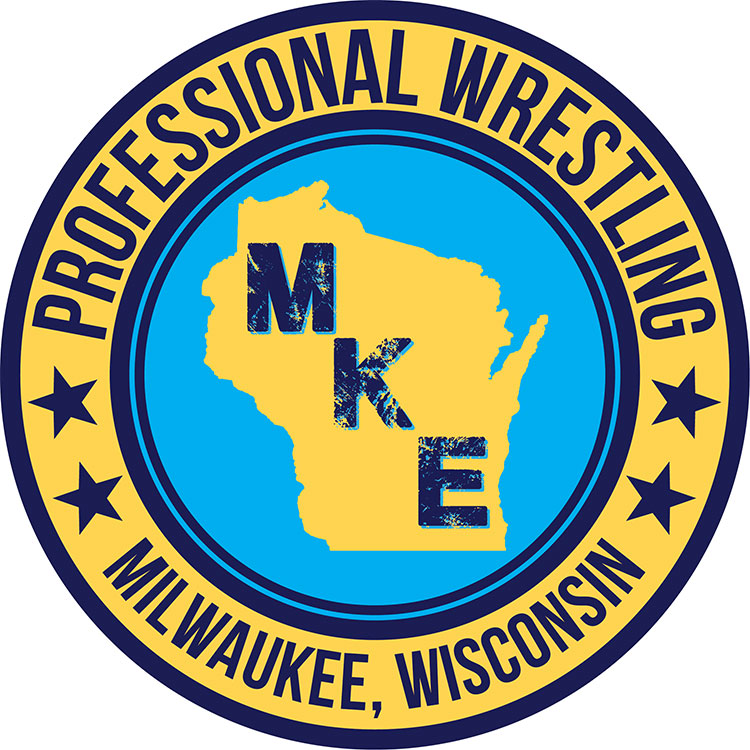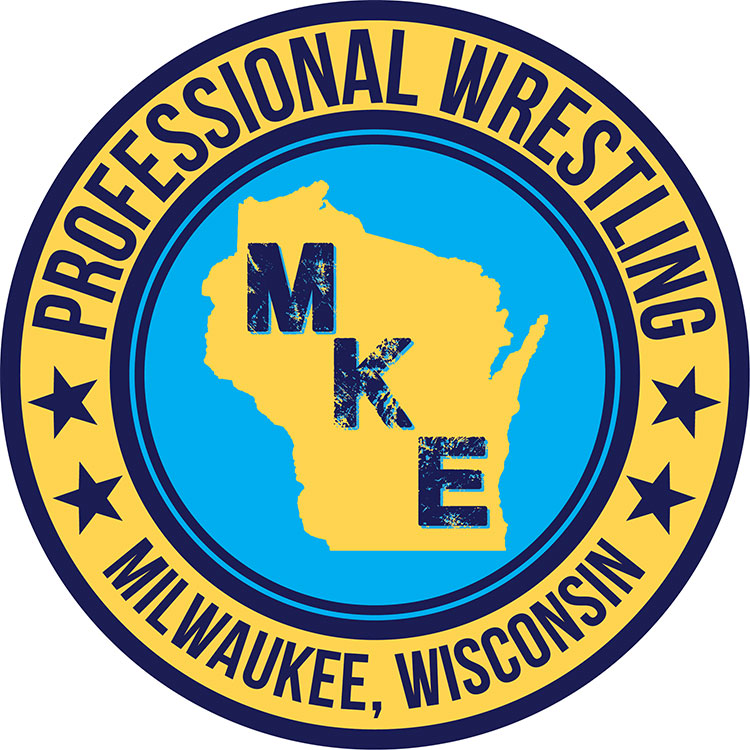 My idea with this is just to get the best young talent out there working with some of these guys who have been around a little bit longer and help 'em learn, and maybe even help the older guys learn a little bit of a new style and stuff like that. And just give the wrestling fans of Milwaukee the best unknown wrestling that's out there. We've got a couple guys coming in from both those schools this Friday at the Knights of Columbus, and then there's a guy who's coming in to do a handful of shows with us through the end of August that I'm really excited about, who does some amazing things in the ring. His name is Air Wolf. We're just looking to supply the community with some great wrestling.
For a long time in the area…I grew up in Milwaukee, and guys like CM Punk and Colt Cabana…man, so many good guys came through here. Adam Pearce…and that's basically what I'm trying to bring back here. Get all the best talent from around the Midwest to perform and let the fans in Milwaukee see some great wrestling.
MR: Do you feel like that's fallen off in the last couple years?
SY: I think it's that, you know, sometimes promotions just get in the habit of using the same guys, buddies, stuff like that, and I wanna make something that's kind of a revolving door, something that has a little bit more people comin' and goin'.
MR: We've already got Brew City Wrestling, and ICW in Milwaukee, so do you think that one of the things you're bringing that's kind of unique is these new guys that they're not necessarily using?
SY: That's absolutely my idea. I always wanna give the local guys opportunities, but I also want to give them the opportunity to work with guys they've never worked with before. That's the art of wrestling—being able to get in there with anybody who's good at what they do and tell a story. Deliver magic, so to speak.
MR: Looking at the roster on your website, you do have a lot of the classic local guys like Angel Armoni and Dysfunction. Do you get the feeling, having been in Milwaukee for years, that with so many different promotions in town, it's more a feeling of cooperation with everyone in town rather than competition?
SY: Yeah, absolutely. I think for the most part everybody works with each other and everybody understands that there's enough pieces of the pie to go around. I don't think anybody's real hurtful with anybody. It's a pretty good working relationship. I know some areas can be horrendous.
MR: So, your spin is that you're trying to make MKE Wrestling more of a family-friendly promotion, right?
SY: Yeah. It doesn't mean we don't push the edge a little bit, but it's not something that you have to worry about bringing your kids to and having them exposed to stuff that you may not want them exposed to, but at the same time, it's not so PG and cheesy that no one's enjoying it at all. I think we do a pretty good job of balancing that. For instance, on the show this Friday we have two matches advertised as a Milwaukee Street Fight and a no rules match, so it'll be a little violent, but not anything like broken glass or people having to worry about getting bled on or anything like that. It's a little bit of everything for everybody, I guess.
MR: I know Dys and ICW try to be a little more R-rated, so nothing like that at this show?
SY: Right, and I think that's another thing about the products around here—everybody's running their own different show, so depending on what you like, you can get a little bit of everything nowadays.
MR: Speaking of family-friendly stuff, you participated in Read Across America recently. Tell me a little about that.
SY: Yeah, you know what, that was pretty cool. That was a thing that a few of the guys and gals that work for Ring of Honor got asked to do, and my son goes to a school that happens to be about two blocks from our house, and I got asked to go down and do that. I was a little nervous at first, but it ended up being a really cool experience. You know, it's a little weird for me, with the small celebrity status we get as wrestlers, to realize that we can use that for good and to help push people. It's a pretty powerful feeling.
MR: Do you remember what you read?
SY: They made me read this book that made me look like a fool! [laughs] I can't remember what exactly it was called, but it was really funny, and it was pretty appropriate for the situation.
MR: Anything else you want to say about the show on Friday?
SY: Like I said, we got some guys that are coming in from out of state that I no doubt think that in some years you'll be seeing them on TV for various promotions. The show is Friday night, doors open at 6:30 p.m. I always say about wrestling that when people who don't think they're big wrestling fans come to a show, they're always entertained by it. I've never met a person who's come to a wrestling show who didn't have a good time and didn't enjoy themselves.
MKE Wrestling "Rules Are Meant To Be Broken" rings the first bell of the night at 7:30 p.m. on Friday, July 20. Admission is $15 general admission, $18 for front row seats.