In our MKE Music Rewind series, we revisit notable Milwaukee music that was released before Milwaukee Record became a thing in April 2014.
In the history of Milwaukee artists who brushed up against mainstream success, few artists have a more unique story than the Spanic Boys. A Telecaster-slinging father-and-son roots rock combo? Check. Both members looking like they just stepped out of an old-school Bay View bar? Check. A high-profile and last-minute gig on Saturday Night Live, filling in for a protesting Sinéad O'Connor? Check. Numerous other TV appearances and oodles of national acclaim? Check and check.
But before all that, let's listen to "Face The Facts," a standout song amongst standout songs on the Spanic Boys' 1991 album Strange World:
The Spanic Boys were father Tom Spanic, born 1946, and son Ian Spanic, born 1968. "You could say the true start of the band was in 1956 when Tom Spanic received a brand new blond Fender Stratocaster for his 10th birthday," reads the band's bio. Tom taught himself to play that guitar by listening to old Chet Atkins tunes. In the 1970s, following a stint in the Army, he would teach classical guitar at the Wisconsin Conservatory of Music.
Enter Ian. Tom began teaching his son classical guitar when the boy was 7 years old. When Ian was 14, Tom gifted him a Fender Stratocaster. "Once I got that first electric guitar it was all over for the classical," Ian said.
At home, "the two Spanics would spend hours playing guitar and singing together, with Ian playing rhythm to Tom's faithful renditions of Freddie King instrumentals, Buck Owens songs, Buddy Holly, Rick Nelson, the Everly Brothers and countless others." In 1986, father and son performed together in public for the first time—under the name Oh! Those Spanic Boys. The band's bio details that first show, as well as the genesis of the name:
Being avid guitar collectors, in the mid 1980s the Spanics would frequent the local music stores where they would try out various guitars, and soon their playing was being noticed and talked about. Being such regular visitors, when asked by customers who the two guys were who played guitar like that an employee of one favorite shop would reply, "Oh, those Spanic boys." This same employee had a local blues band and convinced the Spanics to sit in one night. Tom and Ian accepted and made their stage debut at the Rainbow Lounge in Milwaukee, a bar known for their rough biker clientele. A bit nervous, they took the stage and played three instrumentals. Imagine their surprise when the crowd went crazy and would not let them leave until they played more. During the break the drummer of the band approached the two and said he would quit his current position to come and play with them if they would start their own band
Two years later, in 1988, Tom and Ian released their self-titled debut on Milwaukee's Permanent Records. Fleshed out by a band featuring local ringers like Mike Fredrickson and Mike Hoffman, the rough-and-rowdy Spanic Boys perfectly captured the group's roots-rock-meets-jangle-pop sound. You can listen to it HERE, via MKEPunk.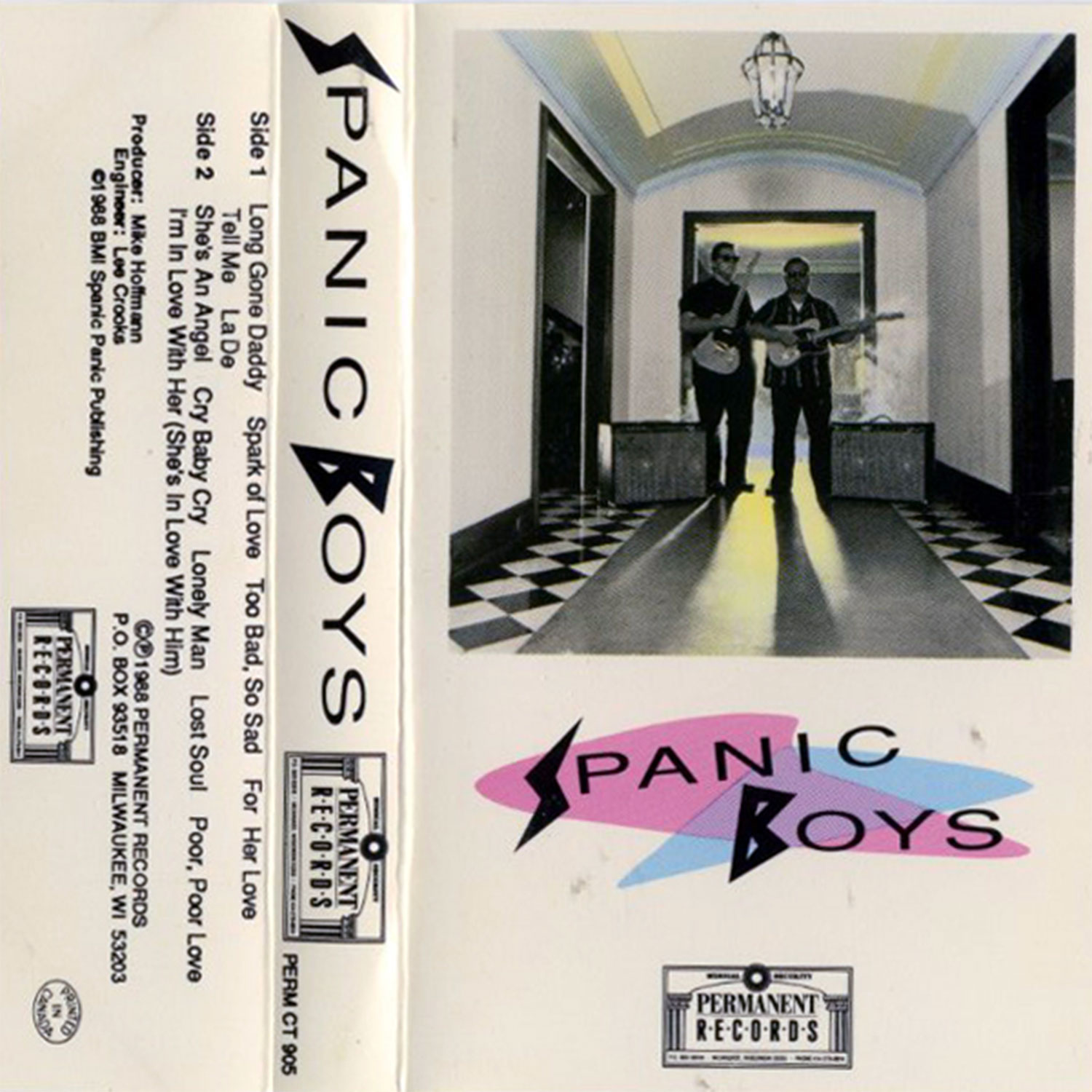 That record caught the attention of Rolling Stone rock critic Ed Ward, who helped secure the Spanic Boys an appearance at South by Southwest the following year. Rounder Records soon came calling, and the beloved indie label would go on to release the Spanic Boys' next three albums: a new self-titled record in 1990, Strange World in 1991, and Dream Your Life Away in 1993.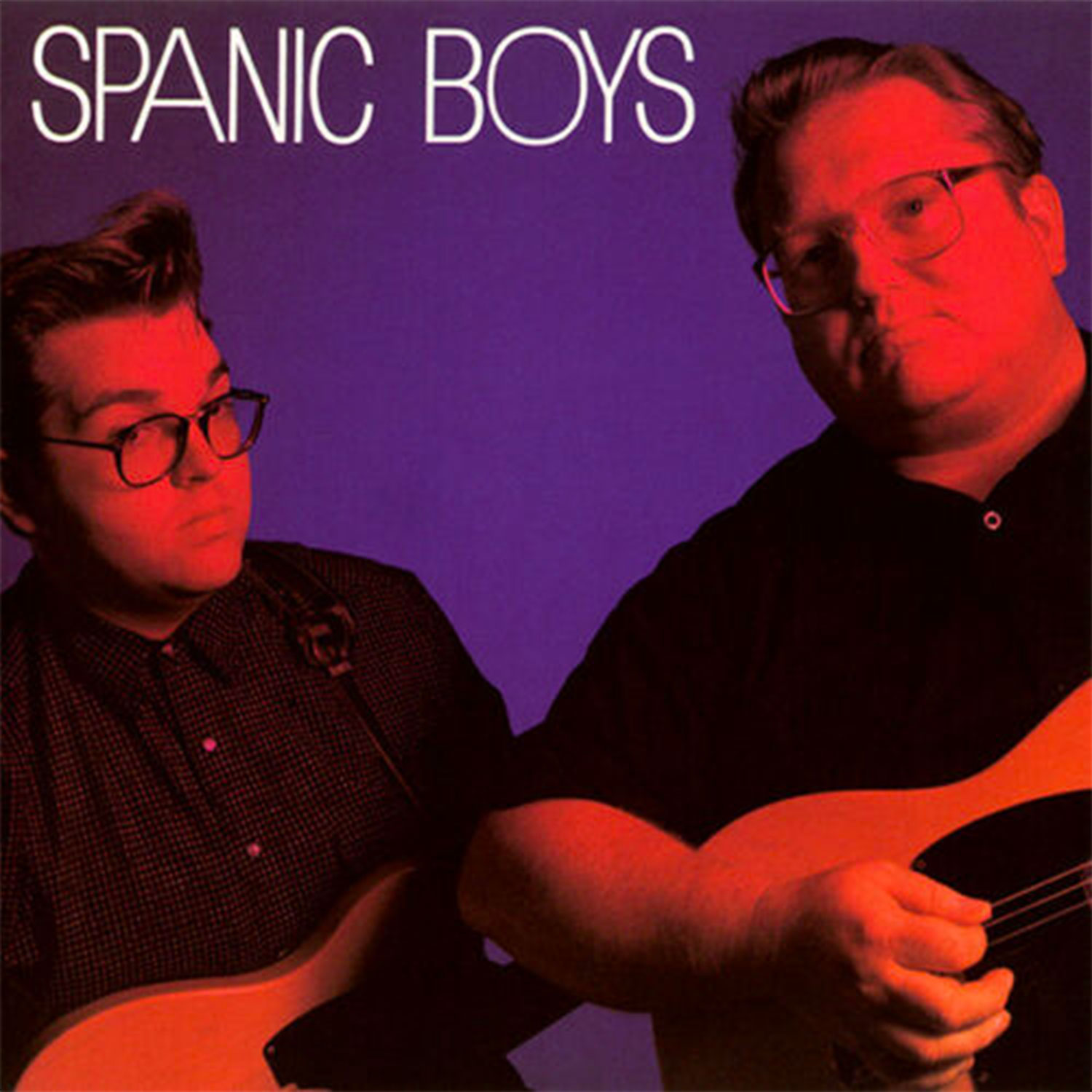 Now, about that Saturday Night Live gig. Controversial comedian Andrew Dice Clay was scheduled to host the May 12, 1990 episode of SNL. Scheduled musical guest Sinéad O'Connor dropped out three days before airtime in protest of Clay's vulgar/misogynistic/terrible shtick. (Also refusing to appear: SNL cast member Nora Dunn.) Needing someone to fill in for O'Connor, SNL bandleader—and Spanic Boys fan—G.E. Smith contacted Tom Spanic and invited him and his son to New York. According to the Milwaukee Journal Sentinel:
A frantic search for Ian and bassist Mike Fredrickson followed, and then their flight was delayed by a freak snowstorm, but it was "a phenomenal experience," Ian said.

"My Dad had a blast, and as was his way he was instantly liked by everyone there," Ian said. "He spent half the time talking guitars with Smith and T-Bone Wolk."
The Spanic Boys played "Keep On Walking," from their 1990 Rounder debut, on SNL that night. (You can watch it at the 24:16 mark HERE.) Two years later, O'Connor finally appeared on the show—and secured a lifetime ban for ripping up a picture of Pope John Paul II.
The SNL appearance was, of course, a huge exposure boost for the Spanic Boys. A December 13, 1991 appearance on Late Night With David Letterman followed, as did a June 13, 1994 appearance on Late Night With Conan O'Brien. The latter appearance can be found on YouTube, and shows the Spanic Boys delivering a crunchy, harmony-drenched, and behind-the-back-guitar-solo version of "Face The Facts." It's fantastic.
"It makes for genuinely winning and affecting music," the Chicago Tribune wrote about the Spanic Boys in 1990. "'No filthy lyrics, just good, clean, high-energy rock 'n' roll,' as the elder Spanic describes it. One can hear strains of Holly, the Everly Brothers, George Jones and a host of other seminal rock and country artists in the Spanics' recent self-titled album on Rounder Records, but there's nothing secondhand about their clean guitar picking and ragged-but-right harmonies."
The Spanic Boys continued to play and tour throughout the '90s and '00s. The group's final album, Sunshine, arrived on their own Cinaps Records in 2007. Sadly, Tom Spanic passed away in his Bay View home on March 15, 2016, at the age of 69. In a Journal Sentinel obituary, Ian remembered his father:
"The real highlight of the entire thing was us being able to experience it all together," Ian said. "More than any stories that relate to music or anything else, the thing that stands out to me is he was an amazing father and everything else was secondary to him….He always said he was proudest of me."
Spanic Boys WHATS IN THOSE EYES from Purple Onion Inc. on Vimeo.
Exclusive articles, podcasts, and more. Support Milwaukee Record on Patreon.
---
RELATED ARTICLES