In our MKE Music Rewind series, we revisit a notable Milwaukee song that was released before Milwaukee Record became a thing in April 2014.
The 2010s was an incredibly fruitful decade in Milwaukee music. Following something of a fallow period in which the city's music scene searched for its identity and struggled for outward attention, the '10s signaled an undeniable resurgence in Milwaukee music. The salad days of local music over the last decade—and continuing right into the '20s—unofficially kicked off in rather unexpected fashion, with an unassuming and unheralded act drawing attention to the city's oft-overlooked creative community by inking a deal with Sub Pop Records.
Jaill (née Jail) released That's How We Burn on the respected indie imprint on July 27, 2010. The album, the self-described "psych-pop" project's second full-length, was the follow-up to 2008's self-released There's No Sky (Oh My My) and a number of limited-run EPs and demos singer-guitarist Vincent Kircher, drummer Austin Dutmer, and an ever-changing cast of collaborators managed since the band's 2002 formation.
When the band—then known simply as "Jail"—re-released There's No Sky on Burger Records (a once-respected garage rock label that recently shut down amid numerous sexual misconduct allegations) in 2009, it brought the unknown act its fair share of music blog buzz and, eventually, interest from Sub Pop. They signed later that year and—after tacking an additional L to the end of their name because a U.K. outfit in the '70s also went by Jail—set out to make good on the newfound expectations suddenly hoisted upon them.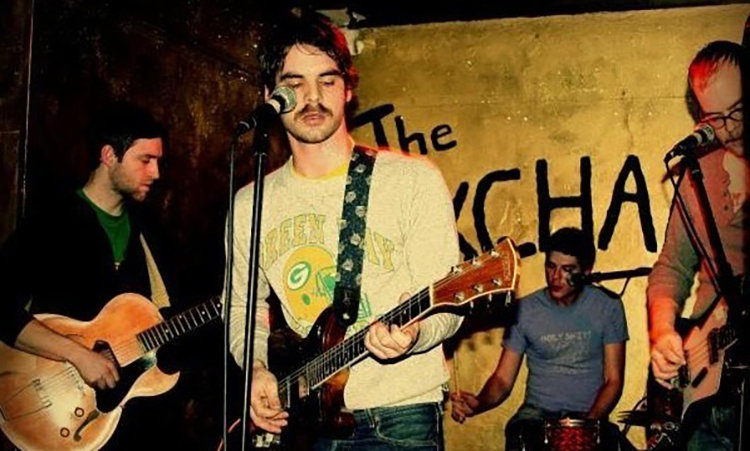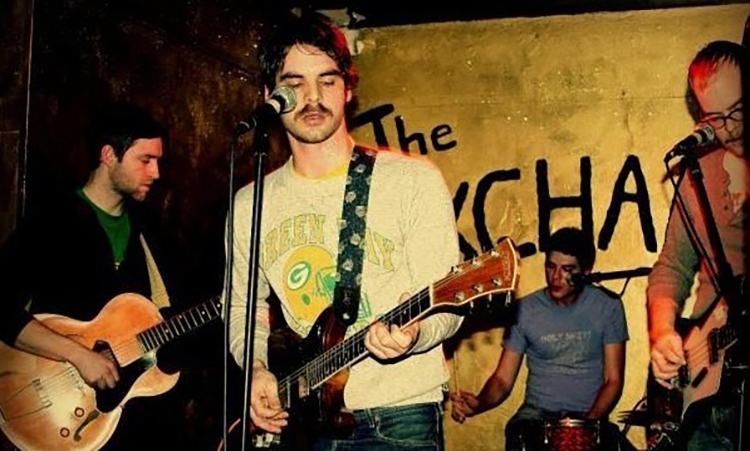 With the new name and the new expectations also came a recording budget. While it was a modest one, it allowed the band that recorded its debut album in the basement of Borg Ward and laid down tracks for early releases in Kircher's bedroom the ability put more time and attention into its sophomore record. That's How We Burn was recorded with Justin Perkins at his Mystery Room Mastering studio in Bay View. Knowing the band's unpredictable and unconventional songwriting style, he gave them keys to the studio so they could come in any time to add elements to the song foundations they built together.
"They pretty much had free reign after hours. I think that gave them a little more sense of freedom to try things without feeling like they were on the clock," Perkins says. "I remember coming back most mornings, opening the Pro Tools sessions, and hearing all sorts of crazy sounds, and then trying to figure out how to fit them into the mix, but I think we made it work."
The final product of those traditional studio sessions and those late night overdubs is a fun-yet-formidable 11-song jaunt with a runtime that clocks in around 32 minutes. The collection of Great Lakes surf rock renderings piles four-chord compositions atop Kircher's shrill, slacker-poet vocals to create something that's simplistic, timeless, and a perfectly-suited soundtrack to summer in the Midwest. Though the punchy, short-form material—more the half the songs are less than three minutes long and no song eclipses the four-minute mark—doesn't waste time getting to the point, That's How We Burn actually shows more lyrical depth, musical acumen, and underlying emotion that one might expect from a "psych-pop" group with songs like "Snake Shakes" and "Everyone's A Bitch" in its catalog.
"Baby I" and the album-ending title track are dour, wistful numbers that are reminiscent of the end of a summer fling. The lively "Everyone's Hip" is an all-time great Milwaukee summer song, whereas somber slog "Summer Mess" shows the other side of the seasonal coin. However, when I think of Jaill's best-known release, my mind always goes right to "The Stroller."
At 3:45 in length, the album's opening song isn't just longer than pretty much anything the band has ever done, it also sounds unlike any other song in Jaill's entire catalog. With Kircher's blunt vocals joined by a fast, frenzied guitar riff and a loud, deliberate drum beat that persists through the entire song, "The Stroller" seems like Jaill's biggest, boldest, and most ambitious song to that point. As the opening track, lead single, and only song on the album for which Sub Pop ponied up the dough to make a music video, it seems like we're not alone in that assumption. Now, 10 years after first hearing it, "The Stroller" doesn't only hold up just as well as it did in 2010. It also reminds me of the scrappy Milwaukee garage rock band that came out of nowhere and took a big swing.
That's How We Burn garnered generally favorable reviews (including a B+ from A.V. Club, a 6.5 rating in Pitchfork, and a 7.0 rating from Spin) while also earning Jaill some lucrative support slots and cross-continental tours. However, it didn't translate to significant sales numbers or commercial success. The band chased the record with Traps, its Sub Pop swan song, in 2012 before band turnover left Kircher as the only original member and the last with connection to Jaill's stint on the label.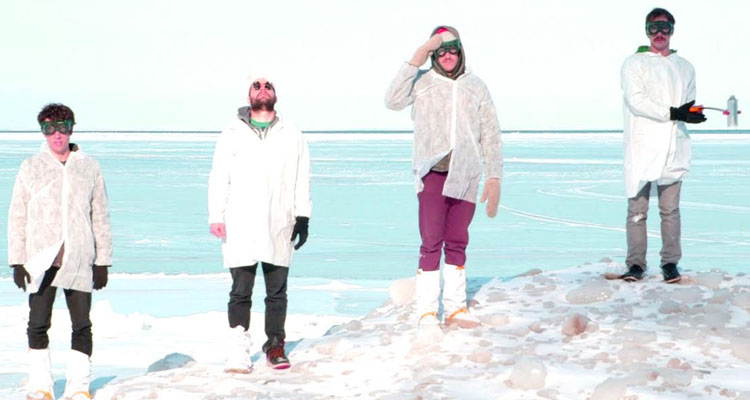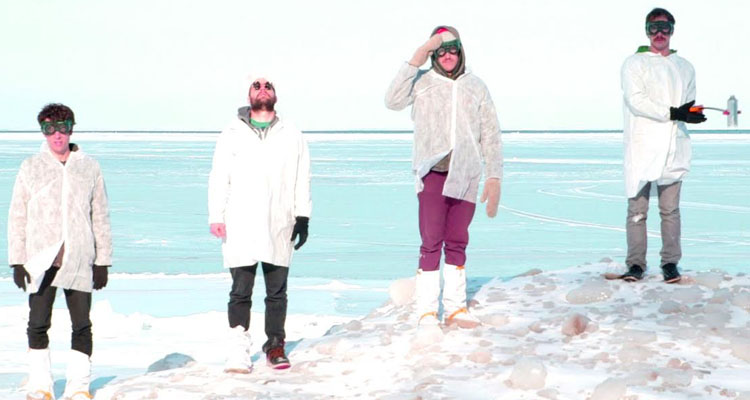 After Kircher put out a lo-fi cassette release called Cranes in 2013, he and his new backing band—composed of Surgeons In Heat bandleader Jonathan Mayer on bass, former John The Savage singer Mike Skorcz on keys, and The Fatty Acids singer Josh Evert on drums—toured avidly and returned to Burger Records to put out a long-delayed album called Brain Cream. By 2016, the band was no longer touring and they were pretty much done playing shows. Kircher wrote and recorded Whatever It Be, a solo endeavor he released under the Jaill name, in 2016 before putting releasing an album entitled Am I Ghost under his own name in 2017.
These days, Kircher is one of the front persons of L'Resorts, an island-influenced project that's, at less than two years into its existence, has managed a level of output that's nearly as vast and almost as impressive as his other band. At this point, Jaill is either supremely quiet or quite possible done altogether. While their flirtation with a renowned indie label was relatively short-lived and they didn't quite match the expectations so many piled atop the group when they came into the local limelight when they signed a contract back in 2009, Jaill didn't just have an exceptional existence that any Milwaukee band would be proud to have, they also helped bring increased attention to a city's music scene that, at that point, needed a win.
Even now, at the tail end of the tenth summer since That's How We Burn was released, the record—and especially "The Stroller"—remains a worthy entrant in Milwaukee's summer playlist and a deserving point of local pride.