Many of you are probably aware of a city in North Carolina that also goes by the name "Milwaukee." And we're no strangers to a sound-alike city in Oregon called "Milwaukie." However, if you're anything like us (or anything like us before yesterday, at least) you probably aren't aware that for a brief time over 200 years ago, the land that's currently known as Milwaukee, Wisconsin—and much of the now-Badger State in general—was technically part of Massachusetts.
We learned this interesting tidbit Tuesday, when someone tweeted a map of colonial land claims from the year 1783.
Don't talk to me about the founding fathers not wanting DC to be a state unless you also support Mega Virginia. pic.twitter.com/GWBOgxPxMO

— K.S. Kirton (@curtainsdc) March 23, 2021
The map showed many of the "original" (<- we fully acknowledge this land originally belonged to indigenous people before European settlers took it from them) 13 colonies looked drastically different when the Treaty Of Paris was signed in 1783 than they do in 2021. Though Maryland, Delaware, New Jersey, and South Carolina appear largely similar to the way they look today, other territories were humongous land masses (we're looking at you, 1783 Virginia!), had baffling borders, and were occasionally broken up in pieces that spanned from the East coast to the Midwest.
It's super odd to see a city called "Wyoming" in late-18th century Pennsylvania, a thin strip of land crossing the top of Indiana and Illinois (including Chicago) that's classified as Connecticut, and much of Michigan and Wisconsin masquerading as Massachusetts. Wanting to both verify this bizarre map and learn more about half of the state's apparent Massachusetts roots, we dug a little deeper and here's what we found out.
• In 1783, the United States acquired a portion of Wisconsin from Brittan when the Treaty Of Paris was signed, thus ending the Revolutionary War. All of Wisconsin from the southern edge to as far north as La Crosse was claimed by Massachusetts.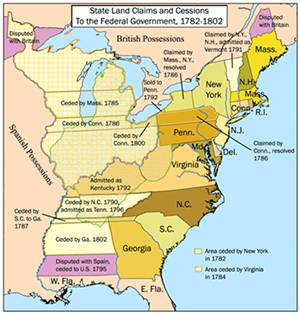 • That area was ceded by Massachusetts in 1785, and what's now Wisconsin today was made part of Northwest Territory in 1787.
• By 1800, the land that currently makes up Wisconsin was part of Indiana Territory. Then it was part of the Illinois Territory circa 1815, and later became part of Michigan Territory from 1818 until mid-1836.
• In July of 1836, Wisconsin Territory—which included all of present day Wisconsin, Minnesota, and Iowa, as well as parts of both Dakotas—was established. It remained Wisconsin Territory until Wisconsin (with its current borders) achieved statehood on May 29, 1848.
• Meanwhile, the Milwaukee region went by various names with different spellings for much of the early 1800s, until the name "Milwaukee" was officially and uniformly established in the 1830s. Milwaukee became a city on January 31, 1846.
So yeah, Milwaukee and Massachusetts missed one another by more than 40 years unofficially and over 60 years in an official capacity, but we can't help but imagine what life would be like had the original colonial territory that laid claim to this place would not have ceded in 1785.
Would we be eating "bar pizza" instead of "tavern-style" pizza? Would we have their accent or would they have our accent or would they combine to create the most abrasive sound in the history of linguistics?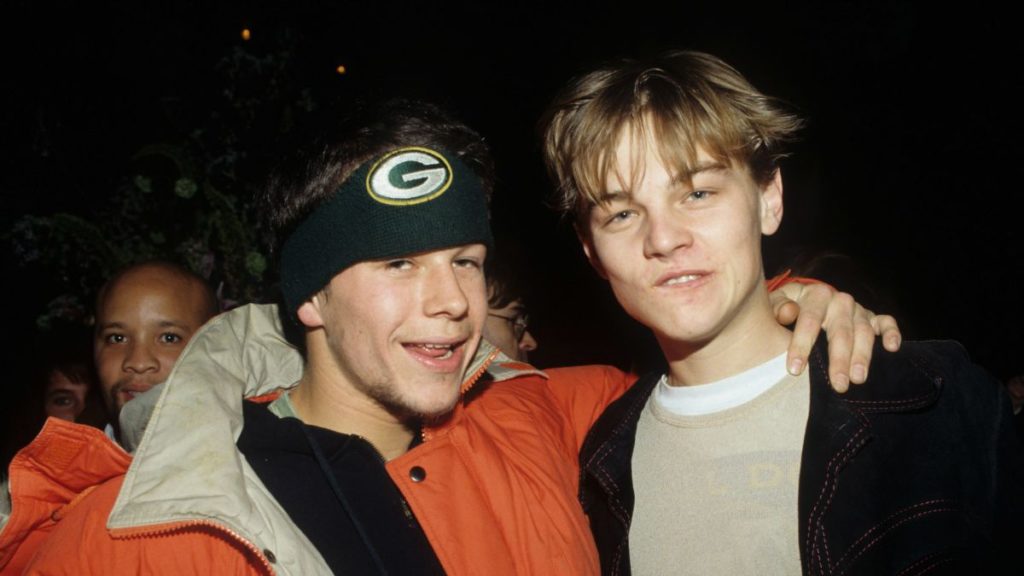 Would Mark Wahlberg (pictured above in a Packers headband) be a Packers fan or would Milwaukeeans have to be Patriots fans instead and despise Green Bay? Would the so-called "border battle" actually be the Boston Red Sox and Connecticut Cubs?
Would we still be bad drivers or would we be even worse drivers? Hell, would the city even be called Milwaukee? We think it would be named something like Milwauchester (and pronounced "Muster" somehow) instead. The minds reels!
So anyway, Massachusetts briefly claimed half of Wisconsin (including what's now Milwaukee) for a few years back in the 1780s and that's kind of weird. Now you know! We hope you enjoyed this Milwaukee Record history lesson.