Next week, Info* Magazine will publish its 15th anniversary issue. Since late 2001, the free lifestyle publication has offered readers a glossy glimpse into a side of Milwaukee that many didn't realize was even there. Since that noble origin, the shiny pages of the pint-sized periodical have served as a quarterly 4.25 x 5-inch portal to a Milwaukee that was—or at least was trying to be—uncharacteristically chic, stylish, swanky, and cool in a city that's not often considered to be on the cutting edge.
Before the city's culinary scene truly started hitting its stride, Info* was introducing us to up-and-coming local chefs. There were Q&As with DJs and visual artists, a profile on an incoming mayor by the name of "Barrett," updates on things like the (still roaring) energy drink fad and Hoan Bridge construction, and spreads with models. The offbeat entertainment magazine both preceded and outlasted Journal Sentinel's "MKE" pub, Shepherd Express' "Dig" insert, and the Milwaukee A.V. Club affiliate in the back of The Onion.
Though the small magazine has a limited reach and is intended for a minor subset of Milwaukeeans who are interested in night clubs, fashion, and staying up to date on regional responses to hot national trends, it has thrived in its 15 years. Perhaps they didn't know it, but Info* Magazine was also assembling an extensive archive of Milwaukee's bars, restaurants, and night clubs through advertisements that—upon looking back—help trace the short-lived themes, the changing tastes, and the ill-fated business ideas with questionable (or downright offensive) print campaigns that came and went since Info* came into existence.
To celebrate 15 years of Info*, we spoke to the magazine's publisher and creative director, Scott Blum. We also collected some of the ads that, when paired with Blum's thoughts, help administer a history lesson about Milwaukee nightlife's recent past.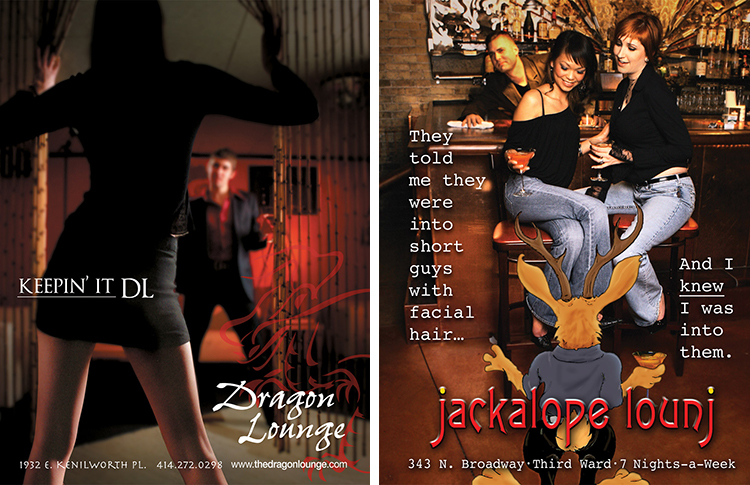 "Milwaukee was a lot of corner bars at that time. There was Taylor's and a few others that were doing that lounge-y thing. That was about it. Now how many are there? Twenty? Thirty of that style?"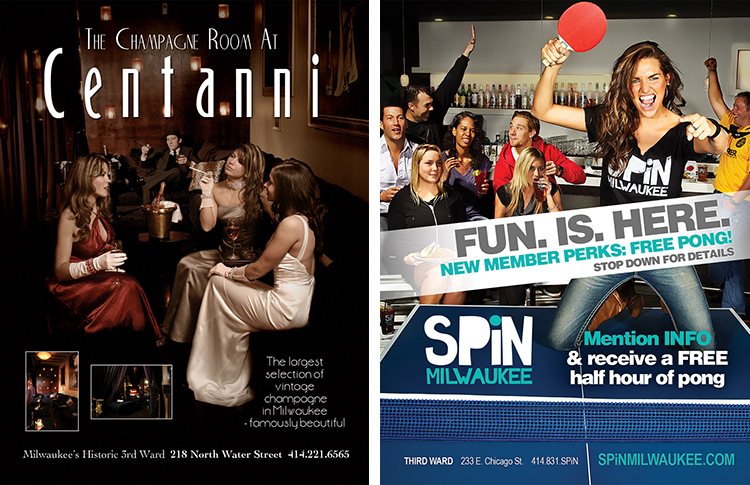 "There were little clubs that were a little of this, a little of that, and everybody was trying to be cool. Everybody wanted to do something different than just your normal corner tap bar."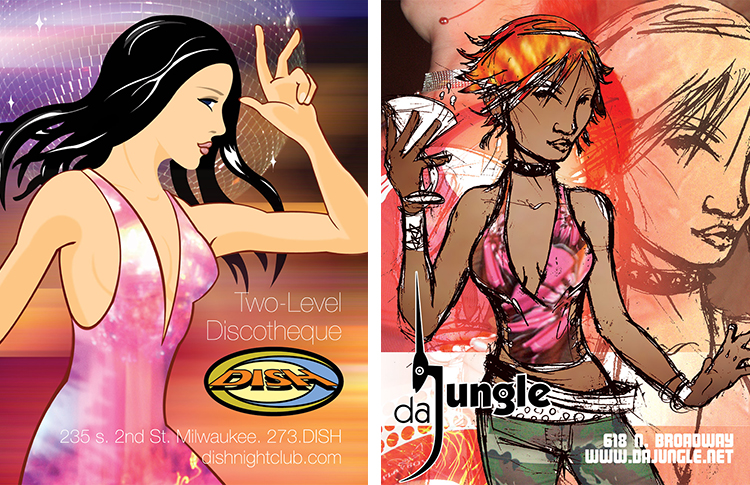 "People loved going out clubbing and dancing. The music was underground. You couldn't get this music on the radio. You didn't have iTunes at the time. You actually had to go out to hear this music."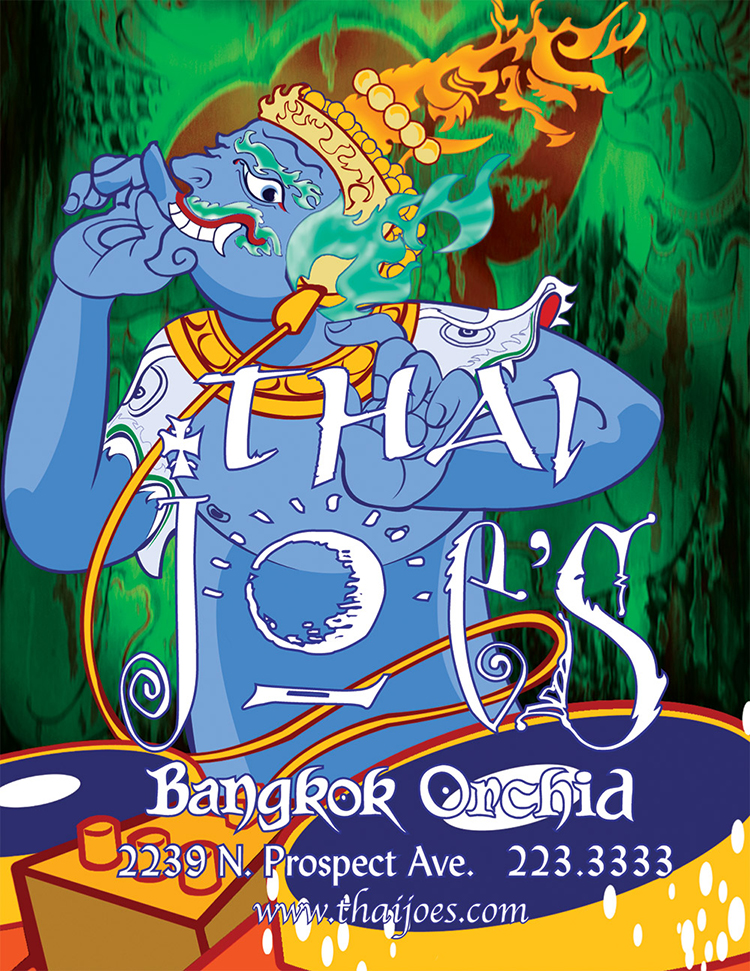 "Thai Joe's used to be so underground. It was fantastic. They'd have shows that had crazy sex acts. It was a circus."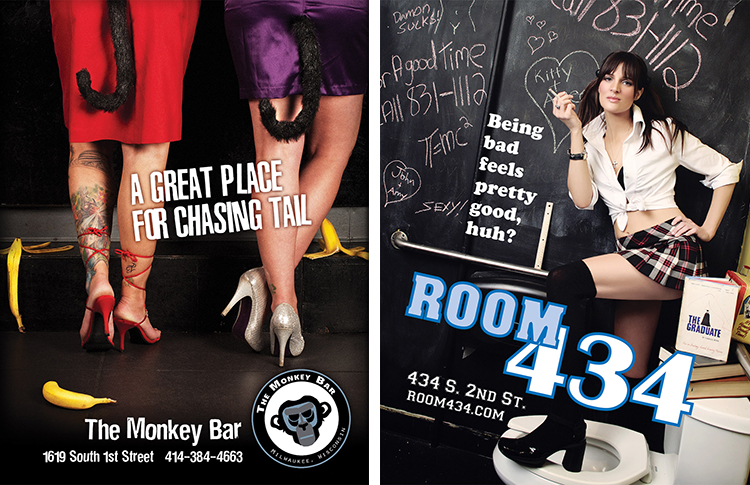 "There were touchy things in nature that we'd run. But at the same time, you want to be edgy. You want people to talk about you."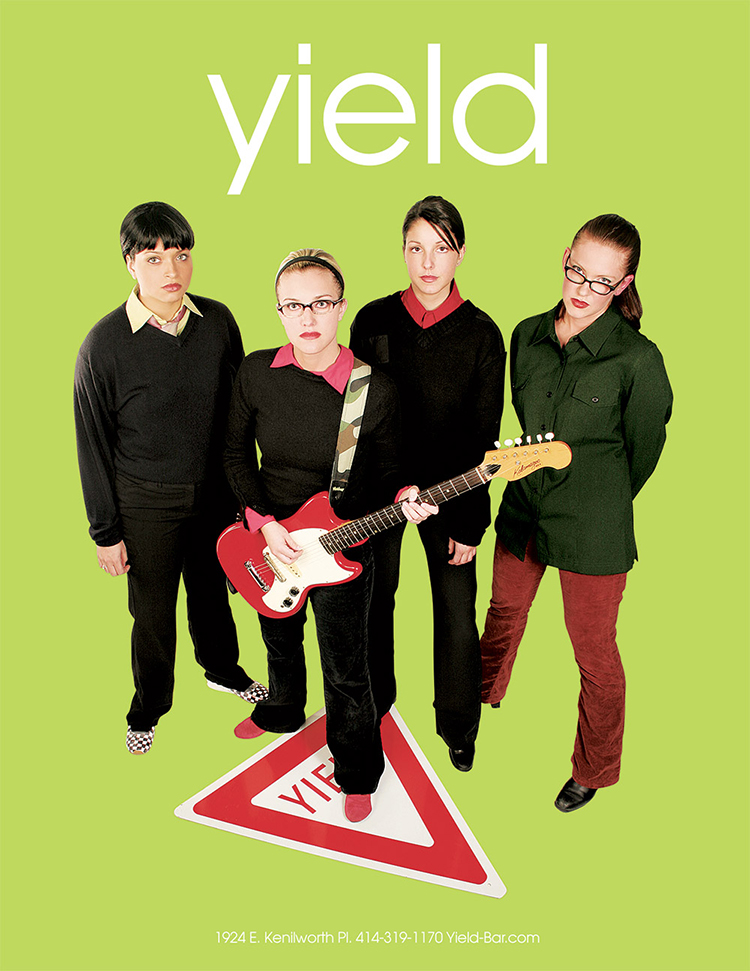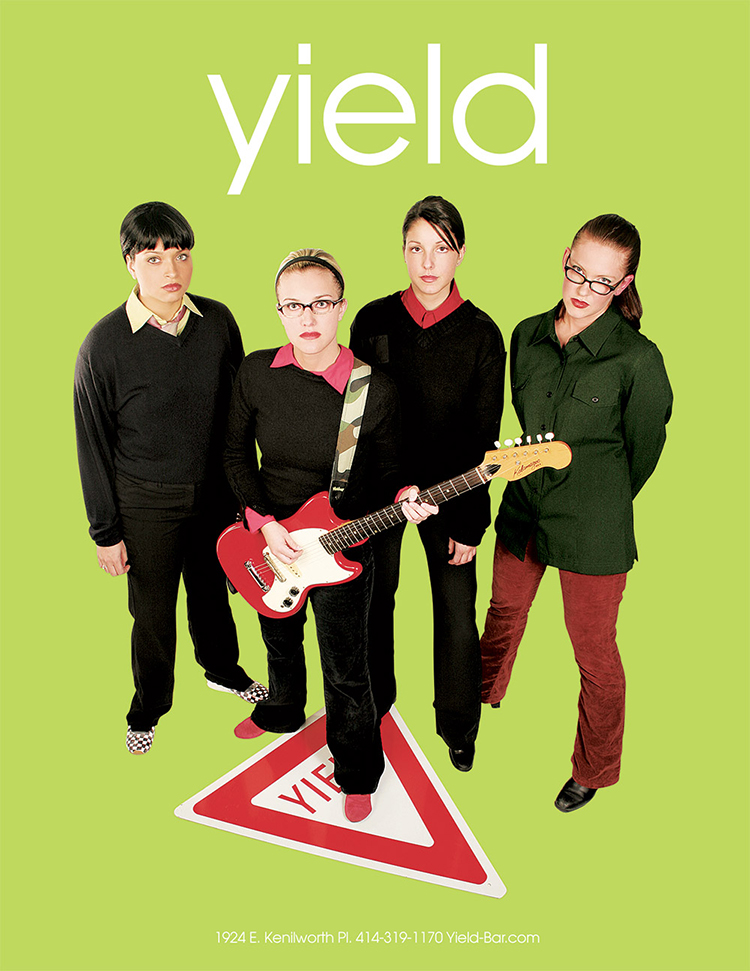 "Some of the bars, they kind of wanted to push things. You look at Yield—they went all out and they recreated album covers because they were all about music, so it made sense."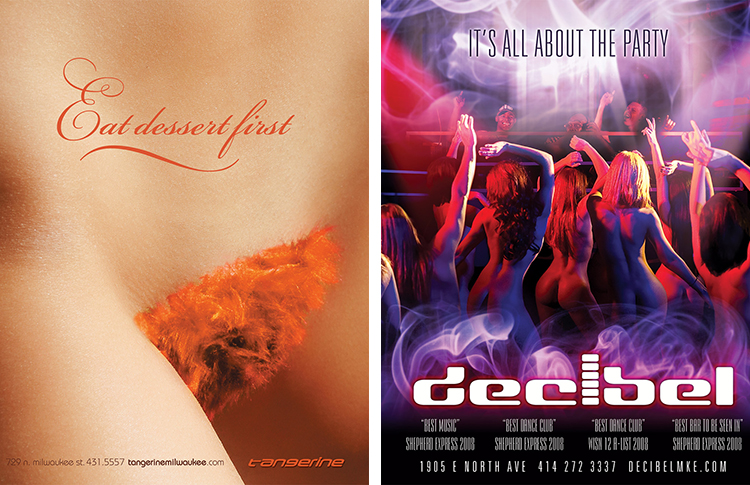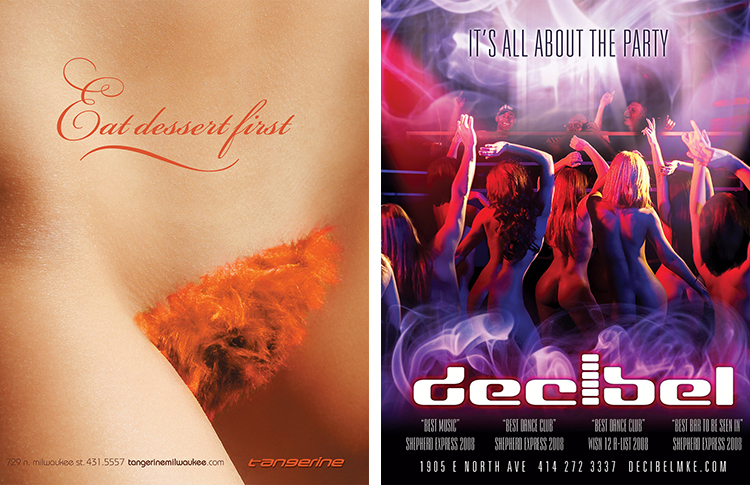 "Nobody else in Milwaukee was doing this. We were allowing nudity. We've had calls from people picking up the magazine and that's why in the front we now have 'Not intended for people under 18.'"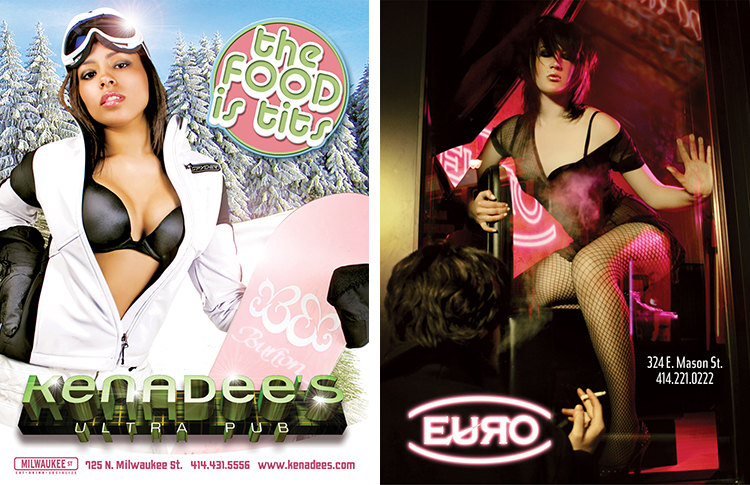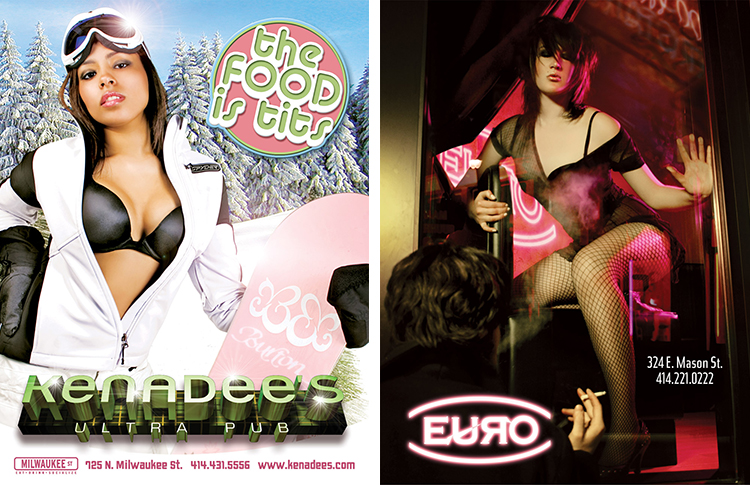 "With these ads, I would say clubs were the ones pushing it."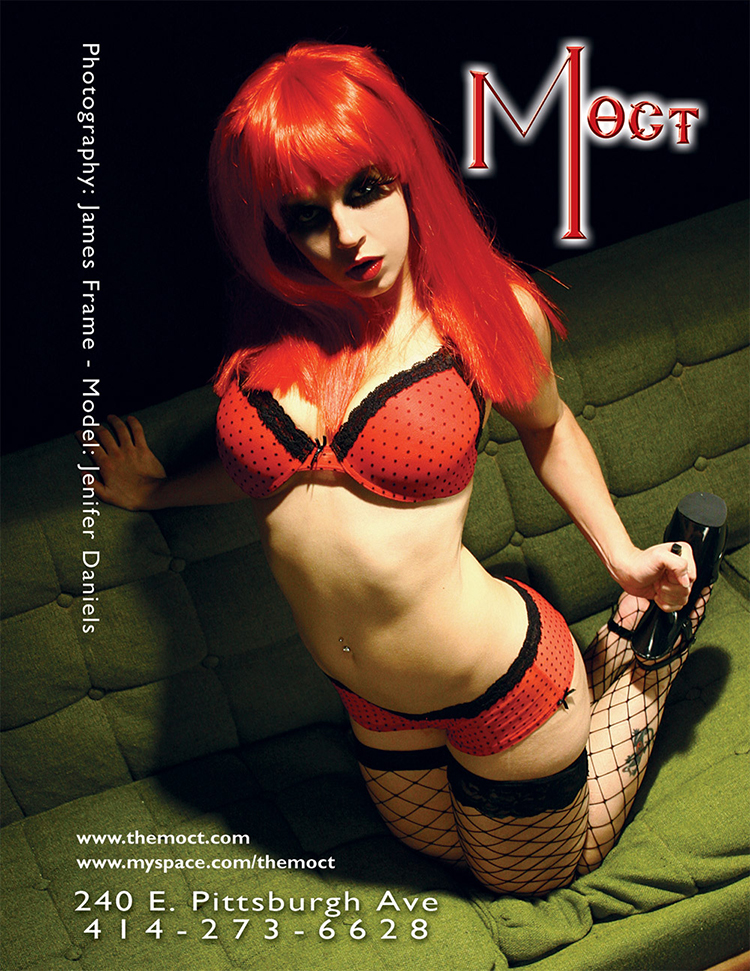 "Moct was pretty much the coolest bar in town. I mean, just the sexiest place. Things happened, whether internally or battling people moving in on the street. The Moct guys were the only ones on Pittsburgh. There were no condos, except the ones behind them, but you didn't really hear from them much."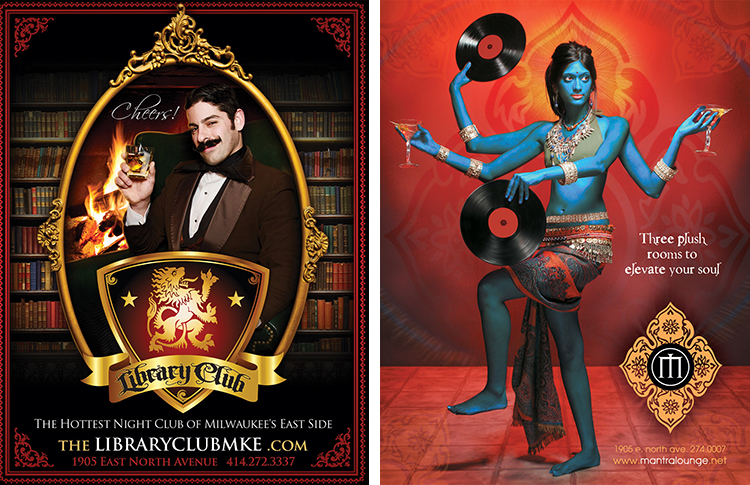 "Everything kind of started here on North Avenue and down onto Water Street. That's where things were, even before Info*. You'd go down to Hooligan's, down to BBC, even down to RC's back in the day. You would have lines of people. I mean, there were hundreds of people waiting to get in some of these places."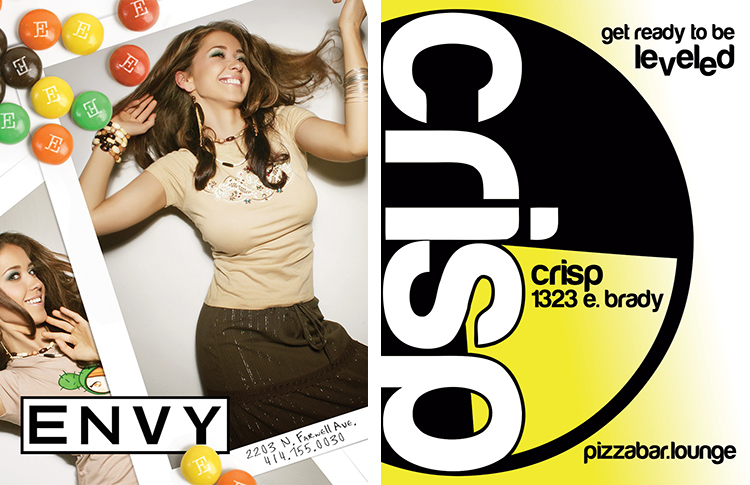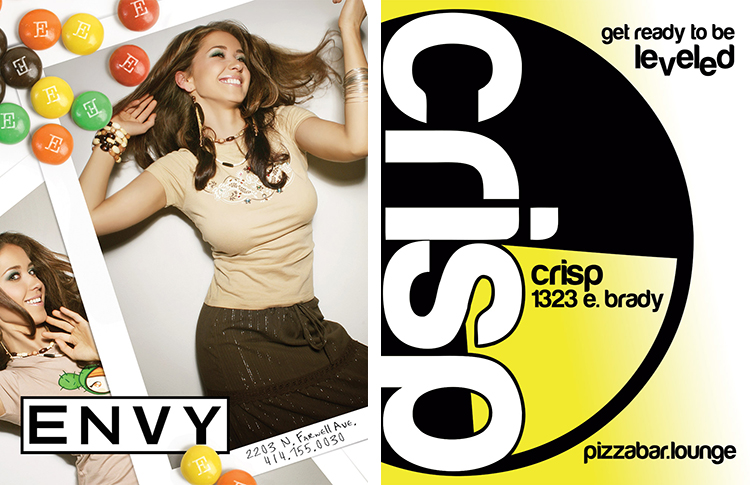 "From there, Brady Street really started to pick up."
"Then downtown…"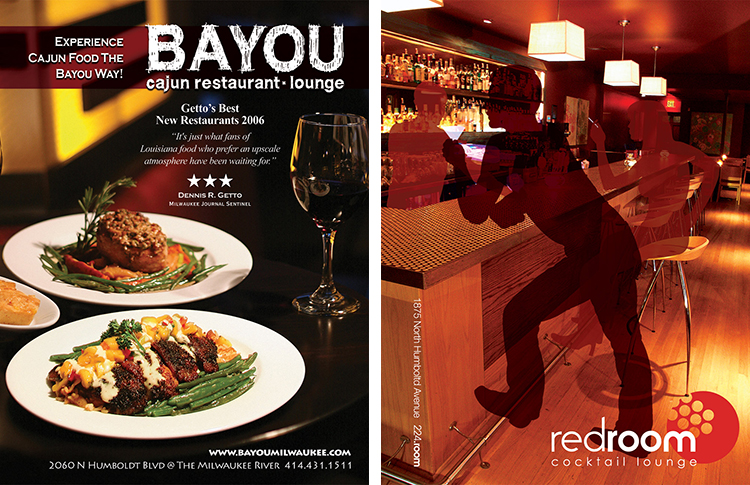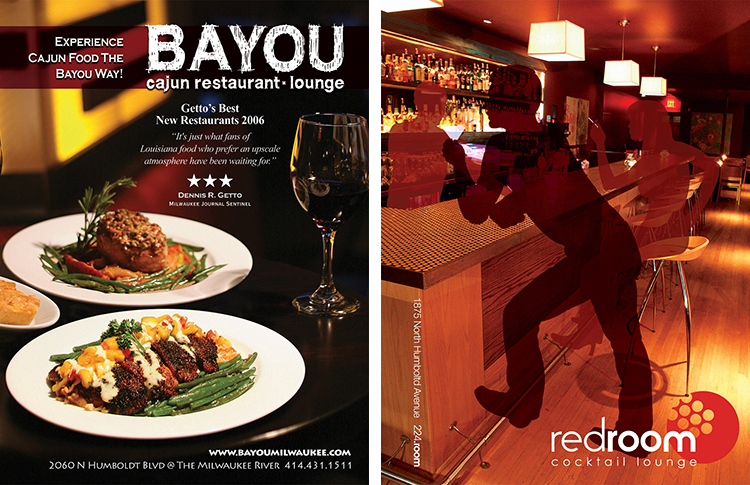 "I think it's great for the citizen [now]. They have a lot more opportunity. Business owner-wise, there's heavy competition. It's feast or famine, and the famine might not be because they did anything wrong. It's because things are changing. There's just so much."
"People need to just get out and support local businesses. Then things will work out. They're the ones that keep things going."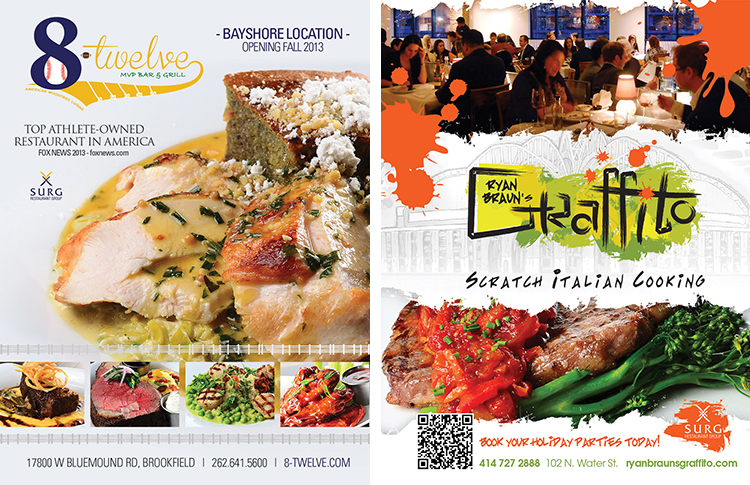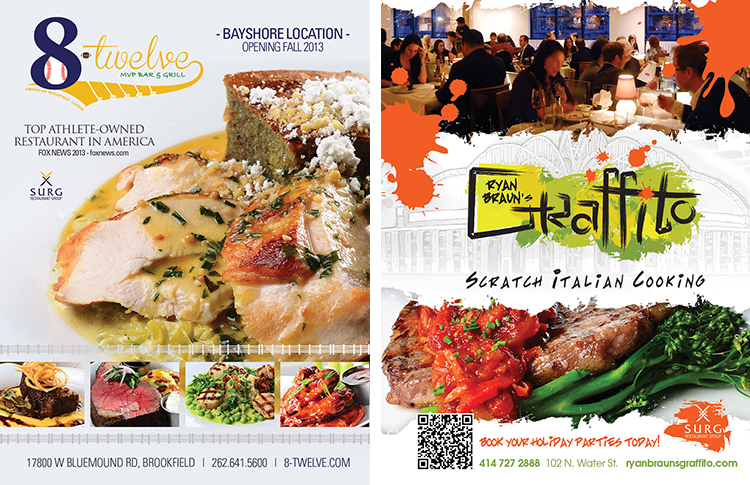 "It doesn't feel like 15 years. Time has been blowing by. But when you actually walk around this town, you kind of remember what is what. Then it really hits you. This is something else."