"The return of a legend."
That's how Midwest Express Airlines describes its impending return to the city it once called home, Milwaukee. "For over 25 years, Midwest Express Airlines was Milwaukee's hometown airline and nationally recognized for great service, non-stop routes, and warm chocolate chip cookies," the airline says. "Unfortunately, Midwest Airlines ceased operations in 2010, but today we are excited to announce that a group of passionate supporters are actively working on returning Midwest Express to Milwaukee and the skies above!"
But Midwest isn't the only once-departed Milwaukee staple that has made an unlikely return. (It's likely the only one that features cookies, however.) Here's a by-no-means-exhaustive list of 10 more, ranging from movie theaters and ball players to signs and breweries.
Avalon Theater
Whether you're enjoying a first-run blockbuster or Milwaukee Record's own monthly retro screenings, it's sometimes easy to forget that Bay View's historic Avalon Theater was closed for more than a decade. Built in 1929, the theater ran continuously from May 4 of that year until July 2, 2000. It wasn't until December 2014, however, that the neighborhood gem was renovated and reopened as the Avalon Atmospheric Theater. May it run continuously forevermore.
Craig Counsell
There have been a few occasions in which Craig Counsell returned to Milwaukee. While he was born in Indiana, the Brewers skipper grew up in Whitefish Bay. After starting his playing career in Colorado, spending a season in Los Angeles, and winning a pair of World Series titles with the Marlins and Diamondbacks, the local-boy-done-good came back home as part of the haul the Brewers got from trading Richie Sexson to Arizona before the 2004 season. But there's more! Following a second stint with Arizona, he came back again to finish his career with five seasons in Milwaukee (2007-2011). Upon retirement, the utility infielder continued to show his versatility when he stayed on with the Brewers to take a role as special assistant to then-GM Doug Melvin. Along the way, he logged some time as a color analyst on Brewers broadcasts. When Ron Roenicke got the boot a month into the 2015 season, Counsell returned to the Brewers dugout once more when he became manager…a position he still holds.
The Erotic Adventures Of The Static Chicken at The Jazz Estate
If you were a Jazz Estate regular during the first decade of the new millennium, you no doubt witnessed the glory of The Erotic Adventures Of The Static Chicken. The nimble jazz/funk/improv group was a Tuesday-night fixture at the East Side club from 2001 through 2013. After logging more than 700 shows (!), the group played a "final" gig on New Year's Eve. But you can't keep a good static chicken down: after a few years off, the band (Aaron Gardner, Matt Turner, Jeremy Kuzniar) has returned to playing the The Jazz Estate on the last Tuesday of every month.
Flannel Fest
Though next month's Flannel Fest is the first installment to be held in the spacious parking lot shared by Boone & Crockett and The Cooperage, the last—and, at least by our awareness, only other—one actually dates back to late 2013. That one took place at the late Hotel Foster, which was co-owned by current Boone & Crockett and Coop co-owner John Revord. We forget the exact lineup, but we can safely say 2013's installment pales in comparison (both in terms of size and caliber) to the 2019 iteration, which features Polica, Har Mar Superstar, Reyna, Klassik, Immortal Girlfriend, and many more. Oh yeah, and the October 11 Flannel Fest Pre-Party will bring about two more Milwaukee returns, as The Wildbirds and The Championship will both temporarily reunite for the occasion.
Goldmann's department store sign
Formerly a shining beacon in Milwaukee's once-vibrant downtown, the massive neon sign that used to be displayed outside Goldmann's went dark and was taken away when the department store closed. However, a few years ago, Adam Levin—who runs the Old Milwaukee page on Facebook—found out the 24-foot tall, 800-pound neon sign was being stored at National Save The Neon Signs Museum in North Dakota. Following a crowdfunding campaign to buy the sign, and managing to successfully figure out transportation with some help from Jim Witkowiak and Ron Giguere (both of whom are part of the Historic Mitchell Street BID), Levin was finally able to bring a distinct piece of the old Goldmann's store back to metro Milwaukee. It's currently being stored and refurbished in Waukesha, but soon it will shine again when it's installed on a Mitchell Street property.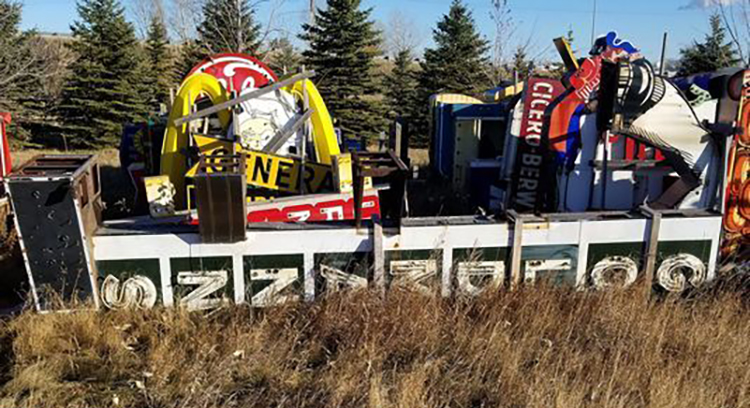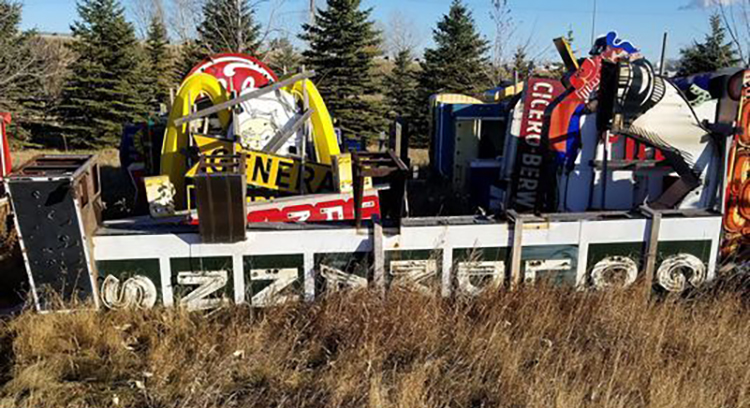 Milwaukee Brewers "Ball And Glove" logo
From 1978 to 1993, the Milwaukee Brewers had the best logo in sports history. In 1994, the team rebranded to its endearingly garish diamond logo. Near the turn of the century, they pivoted once more to the "M" logo accented with a sprig of barley. To be fair, they've stuck with this one for the most part since then, but occasional "retro" nights that bring back the ball and glove logo have slowly turned into something more. We acknowledge that the Brew Crew's famous "Ball And Glove" logo isn't fully back in any sort of permanent capacity, but it has been regularly worn by the team a few dozen games a year in recent seasons…including presence on caps and uniforms with Milwaukee's current navy blue color scheme. We'll take it!
Pabst
Back in 2015, following an ill-fated push to "Bring PBR Home," it was announced that Pabst would be coming home to Milwaukee. Sort of. A new Pabst brewery would indeed be setting up shop in the shuttered Pabst Brewing site (empty since the company's sudden departure in 1996), though this one would be a microbrewery focused on new craft beers and historical classics from the Pabst archives. Now with more than two years under its belt, the Pabst Milwaukee Brewery & Taproom is a roaring success, hosting oodles of events and bringing back oodles of classic brews.
Streetcar
Milwaukee's first electrified streetcar system debuted on April 3, 1890. (A precursor in the form of a horse-drawn cart on rails opened on May 30, 1860.) The final OG streetcar ran on March 2, 1958. Then, on November 2, 2018, a modern streetcar called The Hop officially began service. Okay. Now everyone argue about it!
Sydney Hih letters
The Sydney Hih building was a beloved hive of counterculture artists, bands, and businesses that stood on the corner of 3rd and Juneau forever…until the city knocked it down in 2012. Happily, thanks to efforts from Too Much Metal For One Hand's Fred Gillich, the iconic Sydney Hih sign letters live on today in the Tavern at Turner Hall. (Also: Didn't NEWaukee have some of the letters for a while? We could have sworn they did…)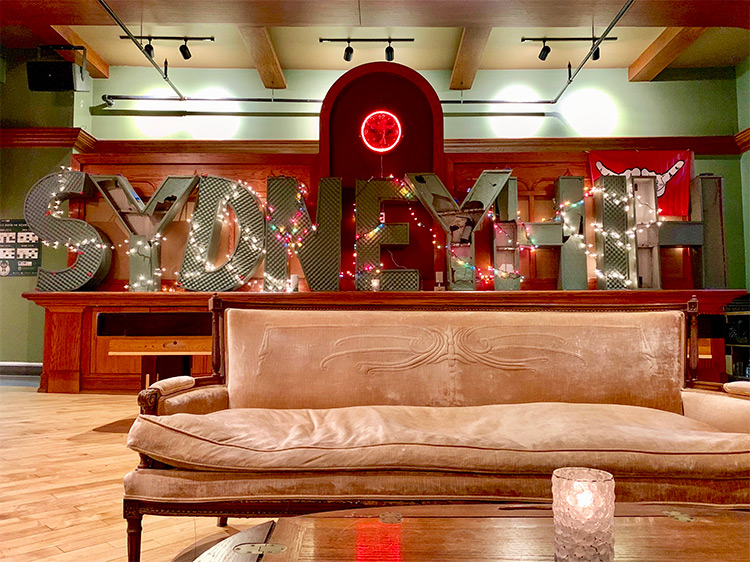 Bob Uecker
With all due respect to American Idol contestant Danny Gokey and Lamont Bentley of Moesha fame, Bob Uecker is the most famous and all-around best person to come from Milwaukee. "Mr. Baseball" was born in Milwaukee, he played (poorly) for the Milwaukee Braves at the beginning of his career, and he's been the inimitable voice of the Brewers since 1971. Though most equate Uecker with Milwaukee (and for good reason), you might forget that the city's unofficial world ambassador was gone between the years of 1964 and 1967 when he spent time playing with the Cardinals, Phillies, and (Atlanta) Braves before coming home.