Is there any frivolous city issue more exhausting than electric scooters? With the flag debate taking the summer off, the answer is no, no there is not. But in case you've been living under a "micromobility" rock for the past few weeks, here's a quick primer:
In late July, transportation company Lime deployed 500 dockless electric scooters on the streets of Milwaukee. The deployment was part of a pilot program that legalizes electric scooters in Milwaukee and avoids the sudden, unregulated deployment of the things that the city experienced last summer (courtesy of Bird). Then, last Friday, following more than 100 complaints of people riding the scooters on sidewalks (which you can't do), Mayor Tom Barrett put the pilot program "on pause." The pause prevents Lime from increasing its fleet and prevents other companies from entering the Milwaukee market. "Please don't ruin this for the rest of the people who want to ride the scooters," Barrett said. "We are at the point where we're going to determine whether or not to move forward." A decision about the future of electric scooters in Milwaukee could be made in the next few weeks.
So there we are. If you want to keep riding these things for the six months out of the year when there isn't nine feet of snow on the ground, ride them on the street. Simple. Oh, and fire up your Lime app right now and mash that "Email Mayor Barrett" button, apparently.
Yes, if you do indeed fire up your Lime app you'll notice a little banner that says "Love riding Lime? Let Mayor Barrett know!" Click OK and you'll find a form letter where you can thank the mayor for "being a leader in helping Milwaukee embrace new, sustainable and affordable mobility options." You can also customize the message "with at least one sentence about why scooter sharing is important to you."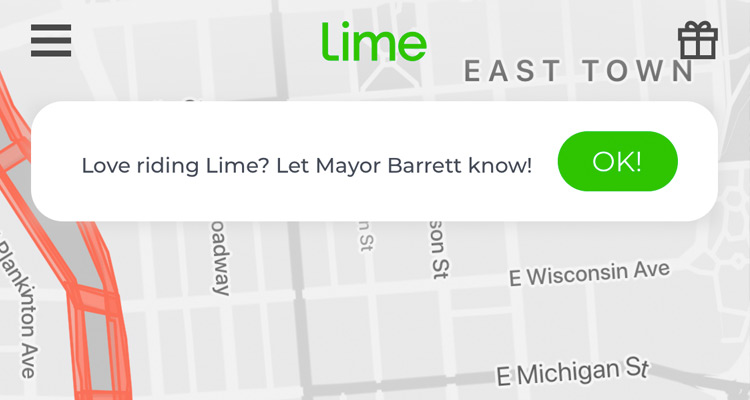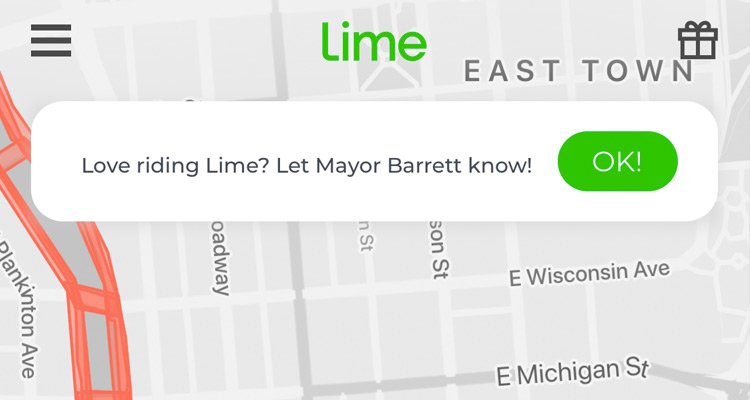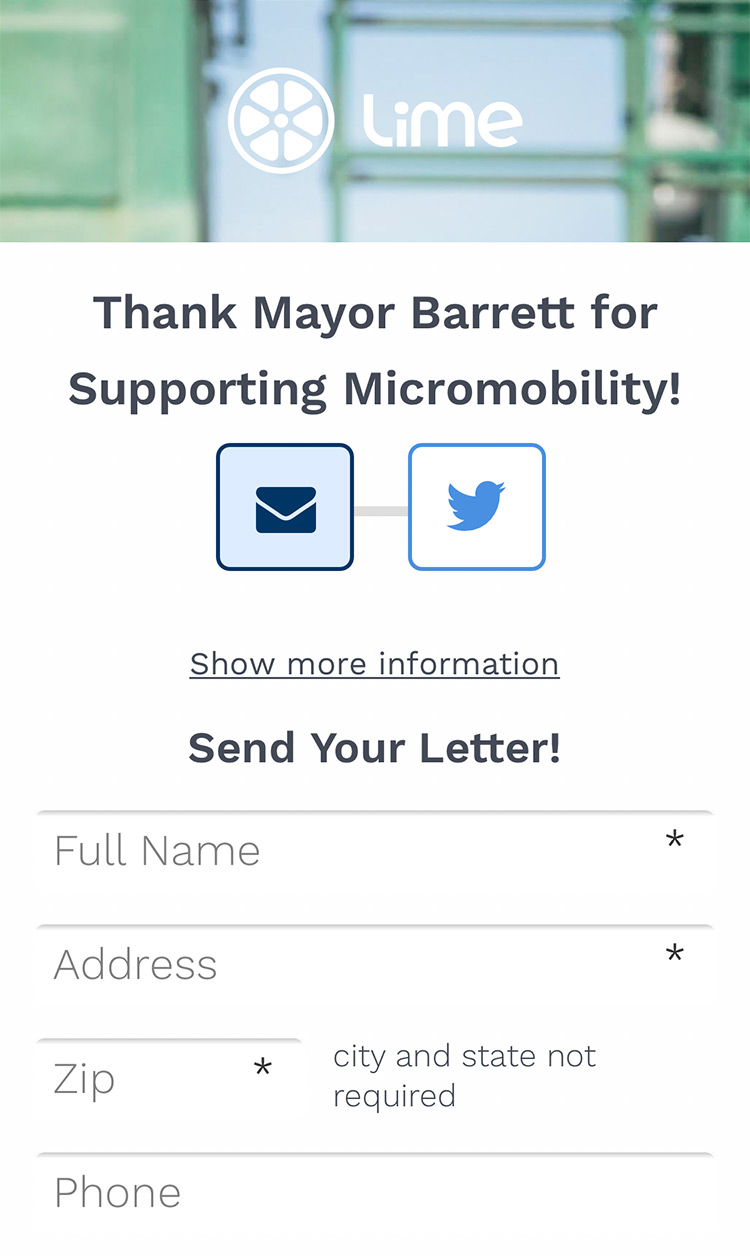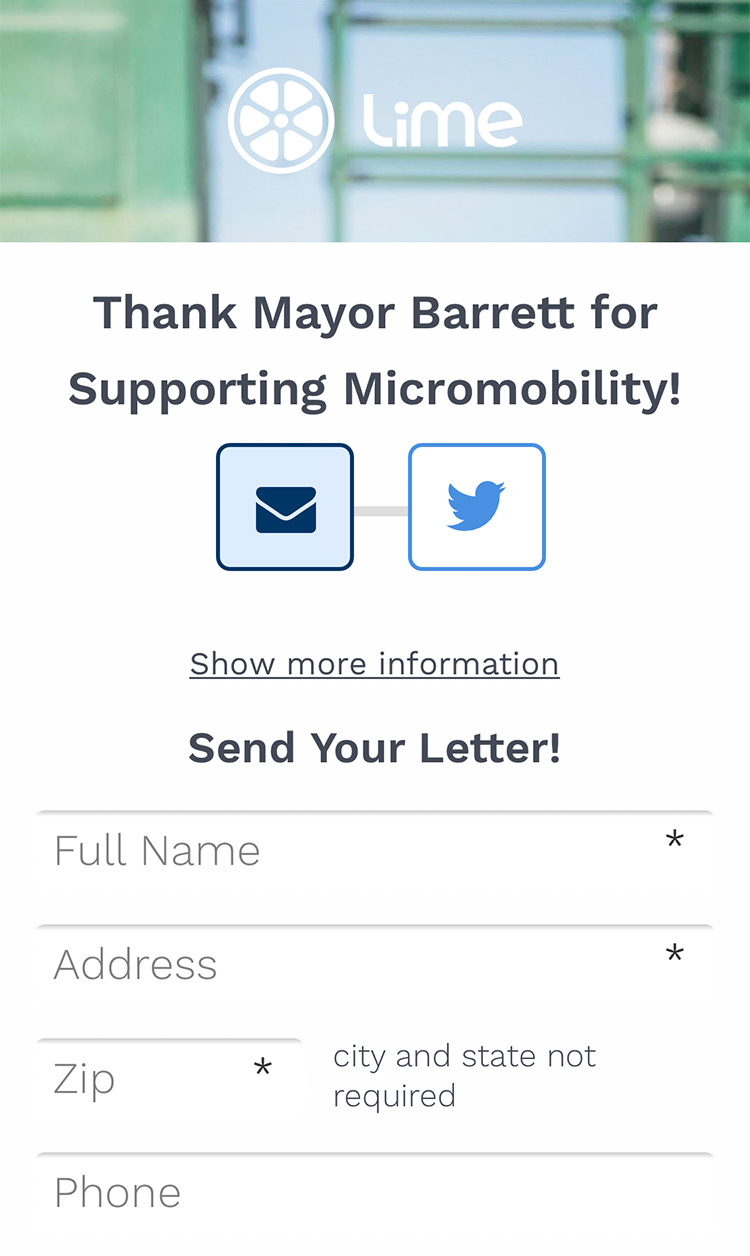 The full form letter reads:
I wanted to thank you for giving Milwaukee residents the opportunity to try micromobility through the e-scooter sharing program. Scooters are helping to replace short trips that would have otherwise used a car.

I appreciate you being a leader in helping Milwaukee embrace new, sustainable and affordable mobility options.
The "Please save our billion dollar scooter company" plea is similar to the one Bird launched last summer. Also, remember when people showed up at City Hall holding signs in support of a billion dollar scooter company? Sheesh.
Oh, and don't ride on the sidewalk.