Depending on which news sources you follow, Milwaukee is going through either a "renaissance" or a "reinvention." Or maybe it's a "reboot" or a "reimagining," like that crappy Tim Burton version of Planet Of The Apes. However you want to define it, it's safe to say that Milwaukee is currently building a lot of new shit.
• Market rate housing is good. Affordable housing is really good. Market rate housing mixed with affordable housing in a downtown high rise that will hopefully support similar projects is really, really good. And that's just what the Housing Authority of the City of Milwaukee has in mind for its planned 32-story, 315-unit, $150 million apartment tower next to its senior housing building at 455. Ogden Ave. Nice!
The project could include up to 25 percent affordable units, as well as 425 parking spaces, 40,000 square feet of office space, and approximately 10 townhomes. But one of the project's best features is something it doesn't have. Urban Milwaukee explains:
But one thing it won't have: a poor door. Projects in coastal cities have been derided for separating their affordable units from market-rate units. "There will be no separate entrance and the units will be interspersed throughout the building," said [Scott] Simon.

"One of the things I really like about this project is it will really change the narrative on public housing in Milwaukee. What it is and who it is available to," said judge and HACM board member Joe Donald. The board voted to support Travaux moving forward with the plan.
The project is only in its initial planning stages, but "in a perfect world," it could break ground in spring 2020. [Urban Milwaukee]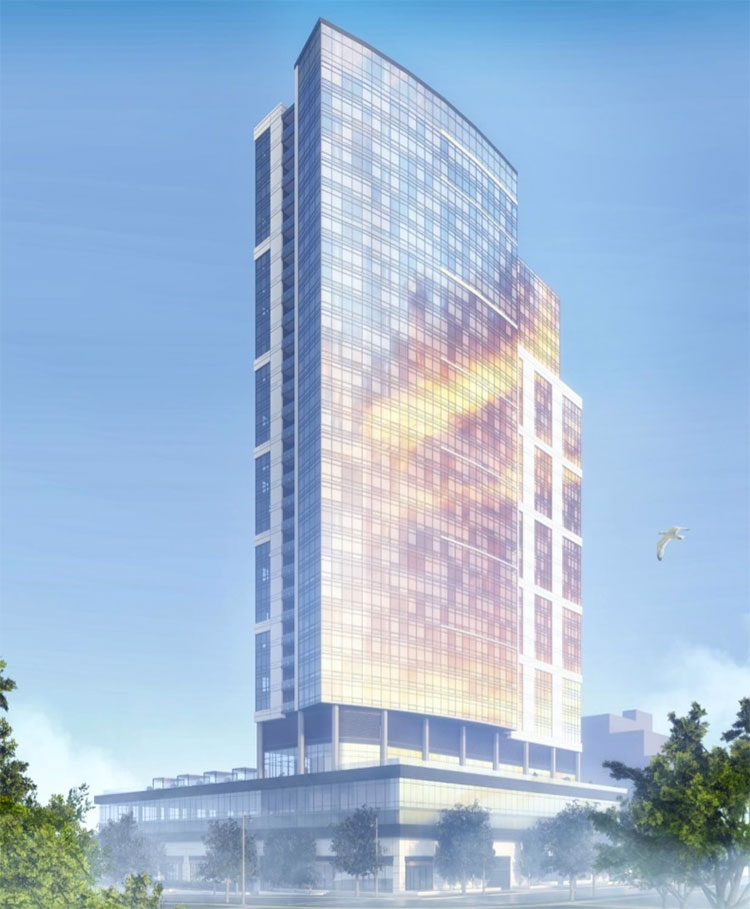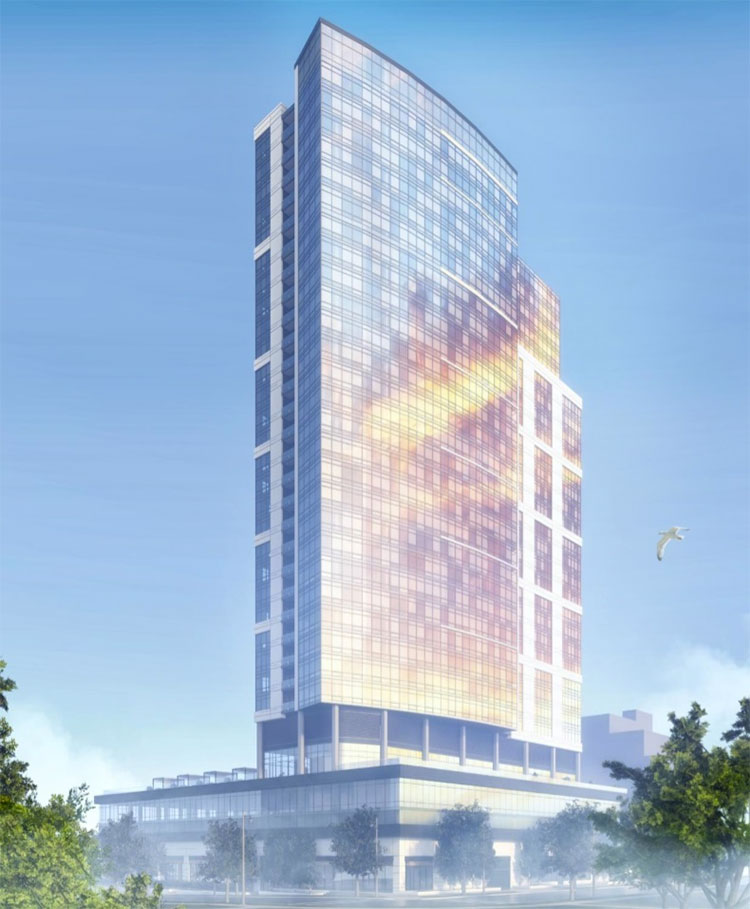 • Five Fifty Ultra Lofts are set to open this summer across from Fiserv Forum. The lofts, which represent the first new housing in the so-called "Deer District," will include 112 apartments that will range from $1,195 to $3,500 a month, as well as a first-floor restaurant. [Milwaukee Business Journal]
• Gov. Tony Evers will support a potential $277 million expansion of Milwaukee's downtown Wisconsin Center, if (when?) officials submit a formal request for state funding. [Milwaukee Business Journal]
• Pepper Pot owner Dwight Jackson wants to move his Jamaican restaurant and catering business from West Capitol Drive to the city's Harambee neighborhood. Jackson plans to invest a cool $920,000 in the rehab of the building, located at 2543-47 N. Martin Luther King Jr. Dr. [Urban Milwaukee]
• The $70 million restoration of the Milwaukee Athletic Club is officially underway. When completed, the downtown club will boast "fitness and social areas for MAC members," as well as a renovated 96-room hotel. For the unwashed masses, a "restaurant concept that will be new to the city" will be located on the first floor. The project will be finished by—say it with us!—the 2020 Democratic National Convention. [Milwaukee Business Journal]
• Last month, work began on a bronze statue of "Da Crusher." Now, work has commenced on the future site of the statue, a.k.a. a city parking lot in South Milwaukee. The statue will be unveiled at CrusherFest. [Milwaukee Business Journal]
• Anyone want to buy the last county-owned chunk of Park East land? [Milwaukee Journal Sentinel]
• Broke: a nine-story, 62-room hotel at North Broadway and East Michigan Street
Woke: a seven-story, 45-room hotel at North Broadway and East Michigan Street
Bespoke: a seven-story, 45-room hotel at North Broadway and East Michigan Street complete with a "living wall" [Urban Milwaukee]