Back in January 2016, we included the former Down & Over Pub, located at 2535 S. Kinnickinnic Ave., in our list of "cursed" Milwaukee business locations. Well, it's cursed no longer; it's a hotel now. A "micro hotel." Here's the press release for the opening of the new Kinn Guesthouse:
MILWAUKEE, Wis. (APRIL 11, 2017) – The much anticipated Kinn Guesthouse is officially open for business. Located in the iconic Queen Anne style brick building at 2535 S. Kinnickinnic Ave, Kinn is the first and only hotel in the heart of Bay View, and one of the only boutique micro hotels in the state.
Situated in the center of a bustling dining, culture and arts district, Kinn offers an ideal solution for modern travelers looking for an authentic and unique travel experience, in contrast to the cookie-cutter lodging options found in most major hotels.
"Kinn Guesthouse is a one-of-a-kind concept that was specifically designed to cater to the evolving needs of the AirBnB and home sharing traveler," said owner Charles Bailey. "This has been a dream of ours for a long time and we are very excited to bring the future of the hotel industry to Milwaukee."
A passion project brought to life by owners Charles and Connie Bailey, the eight-room boutique hotel combines the historic architectural details with modern amenities and design. The bright and airy rooms range from 350 sq. ft. to 550 sq. ft. Each room offers a unique esthetic, thanks to a collaboration between the owners and Peabody Designs. The suites are decorated with rich textures, luxe accent pieces and pops of color ranging from pillows to furniture. The walls display local art for purchase – ranging from paintings to woven wall hangings as a nod to the budding arts scene in Milwaukee. The luxe common space offers a TV area, mini-library, laundry facilities and a complete pro-series, gourmet kitchen – perfect for guests looking to stay in.
"We want our guest to feel a sense of connection with the space, like they are living here, not just staying here. This inspired the design of the common area – creating a sense of openness, connectivity and community for our guests, "said owner Charles Bailey. "Travelers today more than ever are looking for unique and authentic experiences in the destination, activities and the lodging as well. From the location to design, to the services and amenities, we feel that Kinn delivers an experience unlike no other and will leave a mark on all who visit."
All this luxury comes at a surprisingly affordable price, thanks in large to part to the fact that the property needs almost no staff. While traditional hotels employ reservation agents, front- desk attendance, bellhops, concierges and more, Kinn was designed to be as "self-sustaining" as possible. All booking is done online and guests are given a unique pin code to access the room for the length of their stay, with housekeeping and early / late checkout available upon request. In addition, rooms can be booked individually or at a group rate, making it a perfect place for families, weddings or any travel where guest want to be together, but still maintain some privacy.
For guests looking to dine out, they need go no further than the first floor. Here houses the independently operated Kindred Restaurant. Serving up a mix of contemporary American dishes, the restaurant is run by sisters Marija and Vesna Madunic, who also own Firefly restaurant in Wauwatosa and Gracious Events catering.
"From out-of-town guests looking for a new and authentic travel experience, to locals seeking fresh and new choice for a weekend getaway or staycation, Kinn is eager to offer a one-of-kind experience, where guests feel like family and enjoy all the benefits of a vacation without leaving the comforts of home."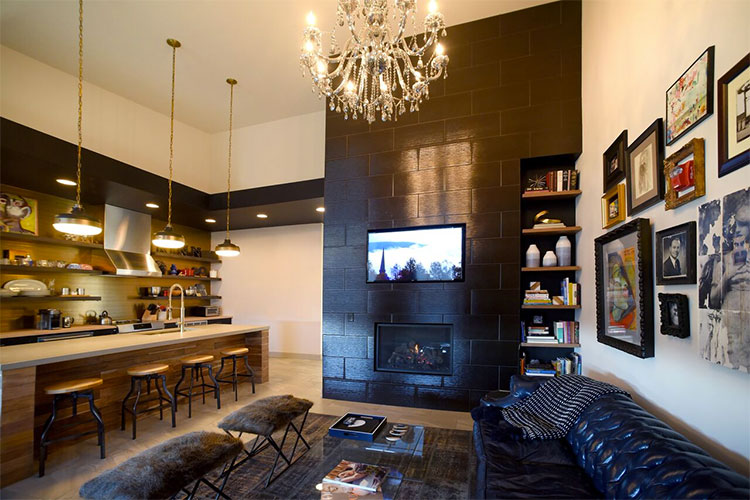 History & the Community
Exploring and experiencing the community is a big part of Kinn Guesthouse experience and why the location was selected, says owner Charles Bailey. Some of the best arts, attractions, dining and breweries are within steps of the property. For those interested in taking in Milwaukee's iconic views, the lake front is only a five-minute walk away.
In addition, the building offers a unique history. The three-story Queen Anne style building was built in 1887 by Bay View Freemason member Gustave Kuehnel. Kuehnel was a druggist and operated his drug store on the first floor and lived on the second and used the third floor of the building for meetings of Lake Lodge #189 – the third noted Freemason group in Milwaukee, which was established in September of 1872. The group met there for 20 years, until a new located was built in 1908.
For the next 100+ years, the building took on many different lives. From a pool hall with a Chinese restaurant to a brew pub and live music venue, the majestic building has live many lives.
"When we come across a project like Kinn that preserves the history of our city while enriching its future, we rally behind it and help make it happen, "said Ald. Zielinski. "We are proud to have played a part in bringing the dream of Kinn Guesthouse to fruition. This boutique hotel adds a new dynamic to the city and another reason as to why Bayview is a must-visit destination."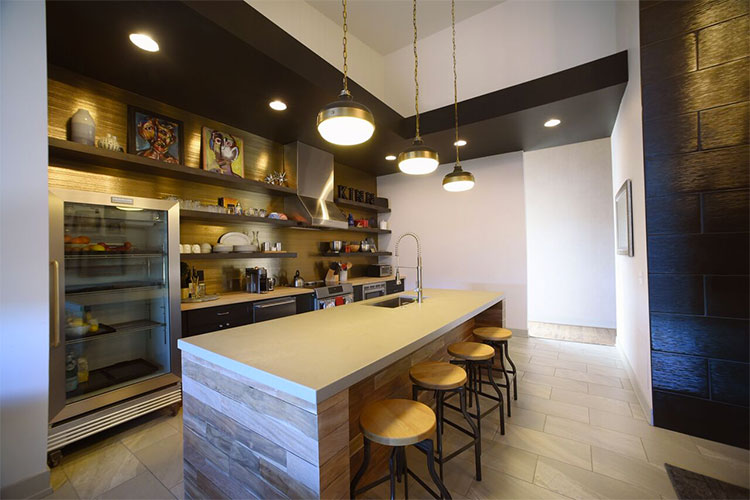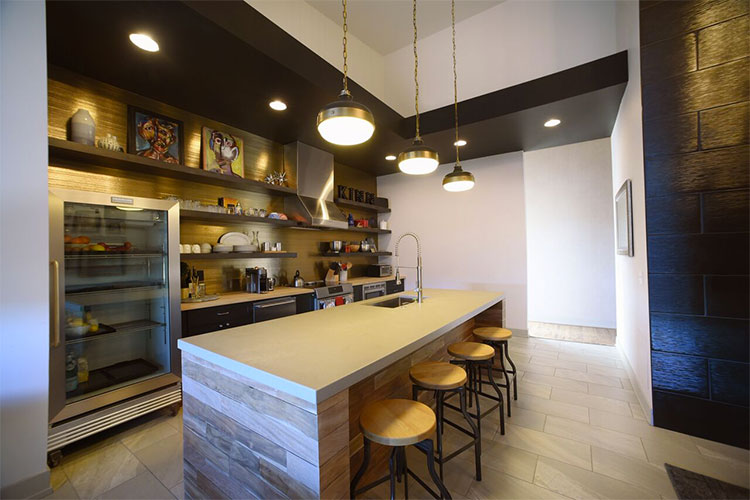 Micro Hotels
While micro hotels used to be a fringe trend, they are moving more mainstream with boutique and national brands adopting the model. These projects tend to cater to a new age of travelers, families, millennials, empty-nesters and others who are looking for budget-friendly, no-frills rooms; amenity-rich common areas; and connections to local culture. This shift has occurred with the rise of Airbnb and other providers of short-term rentals that emphasize bespoke and authentic travel experiences over luxury and standardization.
This is being driven by a new generation of traveler that wants a simple, more efficient use of space in individual hotel rooms with more lavish shared spaces, allowing them to socialize, work outside of the isolation of their rooms.
The micro-hotel concept is popping up across the nation, from New York to Los Angeles. Even some larger national brands, Like Hilton are making plans to test the model with its Tru by Hilton micro hotel.