Since taking over the Old Milwaukee Facebook group in 2015, Adam Levin has used his position in the online community to show his appreciation for the people, lives, and architecture from the city's past. One way the Milwaukee native and local historian has managed to capture the city's history is by photographing "ghost signs." Over the course of the last five-plus years, Levin has explored the streets and skylines of Milwaukee and its surrounding suburbs in search of vintage advertisements that—while oftentimes weathered—give passersby a glimpse of the city's past.
Approximately 70 of those aged adverts (along with a historical background on each one) can be seen in Levin's new book, Fading Ads Of Milwaukee, which officially comes out today. Prior to the book's release and in advance of the February 21 launch party at Boswell Book Company, Milwaukee Record asked Levin about the process of putting Fading Ads together, what makes ghost signs so important, and which vintage advertisements are most special to him.
Milwaukee Record: What was the process of finding, researching, and photographing for the book? How long did it take to compile 'Fading Ads' from beginning to end?
Adam Levin: I've been taking photos of ghost signs in Milwaukee for five or six years. When I was offered the book deal, and overcame the shock, it was time to organize the photos by location. The most challenging part was going back to my collection and putting them in order.
MR: What was more difficult, finding dozens of signs spread throughout the greater Milwaukee area or gathering the information that accompanies each photograph?
AL: Digging up information about the signs was definitely challenging. I look at these signs as works of art, and I didn't think much about the backstory when I was taking photos, besides the obvious history behind a few. Some of the signs are common knowledge, but others were more complex. I learned a lot when started researching the signs.
MR: Did anyone else, such as Old Milwaukee members, help you track down vintage ads and signs?
AL: A majority of the signs I found on my own while exploring Milwaukee. I did receive some tips about a couple signs through the Old Milwaukee group. A couple signs are inside buildings, which the public can't access on their own.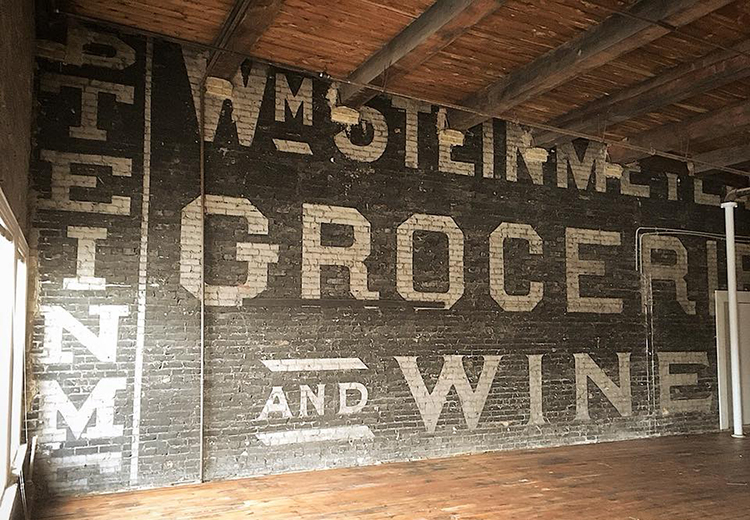 MR: What makes vintage ads, ghost signs, and the like so important to you, and why is it vital to capture them while they're still here?
AL: I really enjoy connecting with Milwaukee history and started seeing them everywhere, which grew my passion. I realized I wanted to do something to preserve them. Many ghost signs were being painted over and destroyed. They all have such a unique character to them that I wanted to do something to showcase their history. By looking at these signs, I can imagine what things were like and the hard work people put into hand-painted signs on these buildings. I like the aesthetic of seeing the signs faded, worn and gritty.
MR: Do you have any interesting stories about putting the book together? Like, did you have to sneak onto any properties or scale any roofs or anything like that?
AL: I always ask permission to take photos if I can't access a sign legally and on my own. In the summer of 2018, I noticed the Blatz Beer ghost sign behind Oakland Gyros on the second floor and I was stumped how I could access it and get a good shot. After consuming a gyro and fries, I spoke to the owner and explained who I was and why I wanted to take photo of the sign. He was kind enough to let me upstairs, which is where he lives and access his porch to get a photo. That was fun and fulfilling.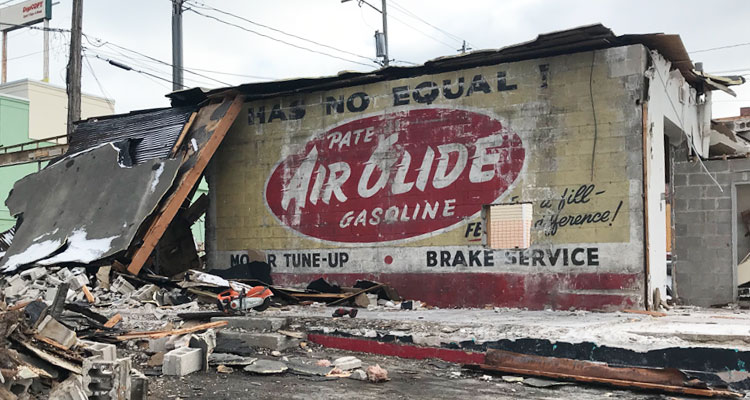 MR: Among the numerous ads and signs featured in this book, are there any that stand out to you as being particularly odd or special? I'm partial to the Undertaker sign and "Wool Quilts Made To Order" ads.
AL: Back in December 2017, when the Comedy Café was demolished, an uncovered wall with a ghost sign for Pate Air Glide, a Wisconsin-only brand of gasoline, was uncovered. I hoped the new arcade would save it, but they couldn't. It was especially fascinating to me that no one knew anything about the station that used to be there, not even John Gurda knew. Locating information about the service station for the book was challenging, but it still fascinates me.
MR: Are there any signs you had to leave out for the sake of space constraints or because you couldn't get access to them?
AL: I don't believe so, my passion to access these signs is fierce. If I see one, I document and use any means to access it.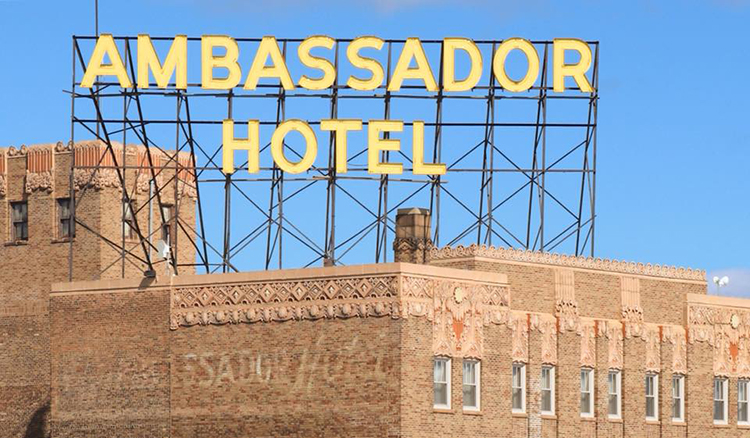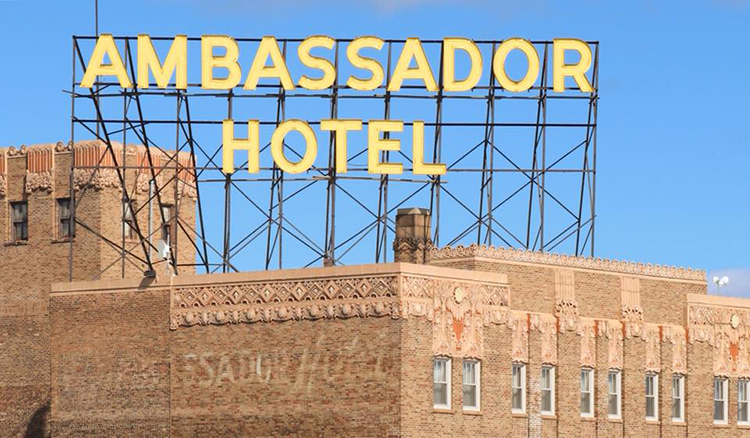 MR: Any signs you've happened upon since finishing the book? If so, are you open compiling another volume?
AL: I've discovered more ghost signs since my deadline with Arcadia Publishing. I'll never say never, about another volume. We'll see.
MR: Is there anything else you'd like to say or any upcoming events you'd like to promote?
AL: A book launch event is set for Friday, February 21 at 7 p.m. at Boswell Book Co., and another signing on Saturday, March 14 at 10 a.m. Also, for those who want to purchase my book, please support local stores selling the book. If you live out of town, Boswell can ship the book for an additional cost.