From Thomas Jefferson and Michael Bolton to Homer Simpson and Guy Incognito, lookalikes prove that sometimes DNA runs out of new material. Over the course of the recent history of the Green Bay Packers, the team had its fair share of doppelgangers. Since there's probably nothing more notable going on in the world right now, feast your peepers on these doubles.
1. Brett Favre and Geoff Jenkins
Favre may have had the edge over Jenkins regarding team success and individual marks, but when it came to facial features, they were on a pretty level playing field. If the Gunslinger ever needed to be in two places at once—like the set of a Wrangler Jeans commercial and the set of There's Something About Mary—he could have sent an AOL instant message to Jenkins to request a stand-in. "Where you at, Geoff?" "I'm in town to play the Marlins, dumbass."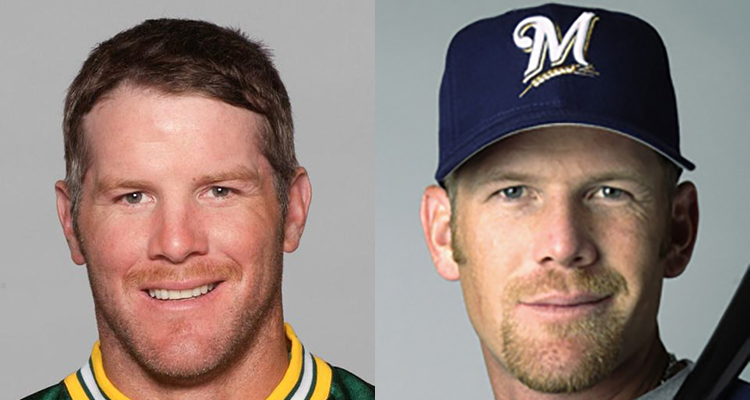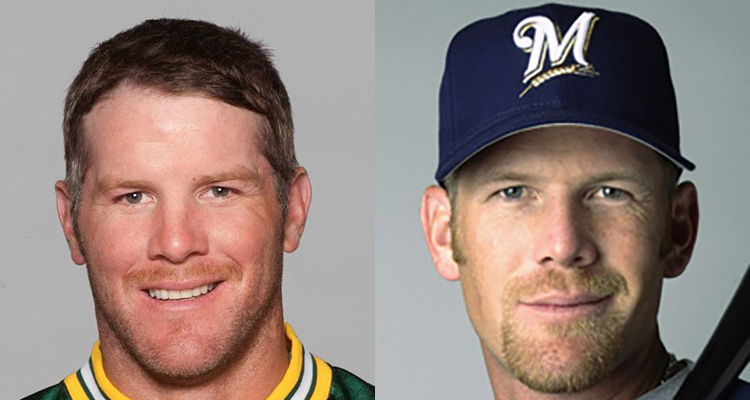 2. Kenny Clark and David Ortiz
Another football-baseball double, David "Big Papi" Ortiz could pass for Kenny Clark's uncle, which means the young defensive lineman could call the future Hall of Famer Big Tío, and Ortiz might as well regard the heftier Clark as his nephew. Would Clark be cool with changing his name to Huge Sobrino? The kids could call him "HuBrino."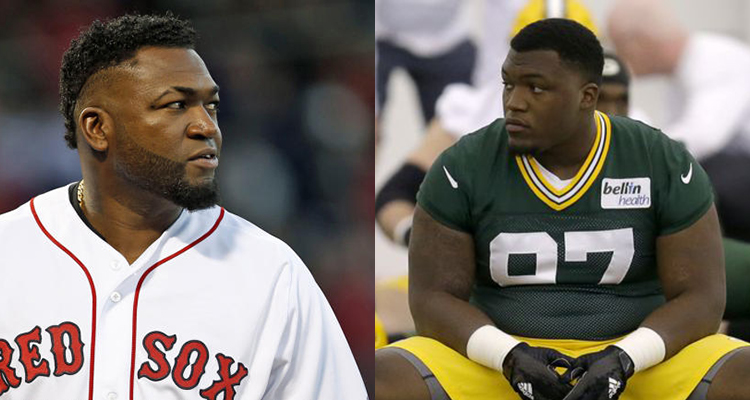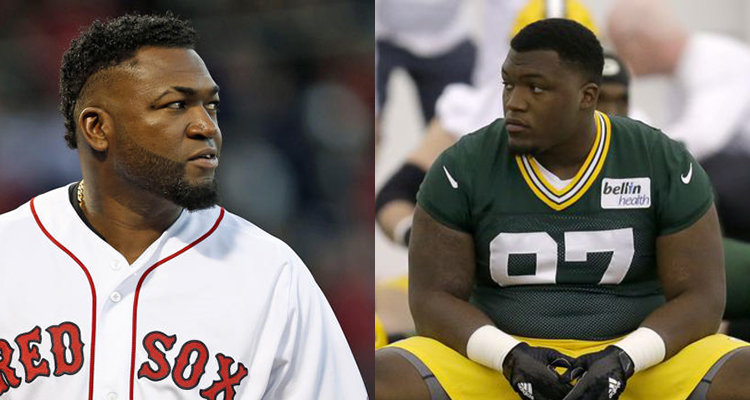 3. Aaron Rodgers and Tom Wrigglesworth
He tells jokes for a living, but Mr. Wrigglesworth has a name like a cheery chimneysweep or perhaps a kooky housekeeper. He and Rodgers were pegged as doppelgangers a few years ago, giving the British comic a minor jolt of fame in the States. We wish him well in his standup endeavors, but if Wrigglesworth ever cracks wise about the collarbone injuries, the bloke ought to be tarred and feathered like a captured Redcoat in Colonial America.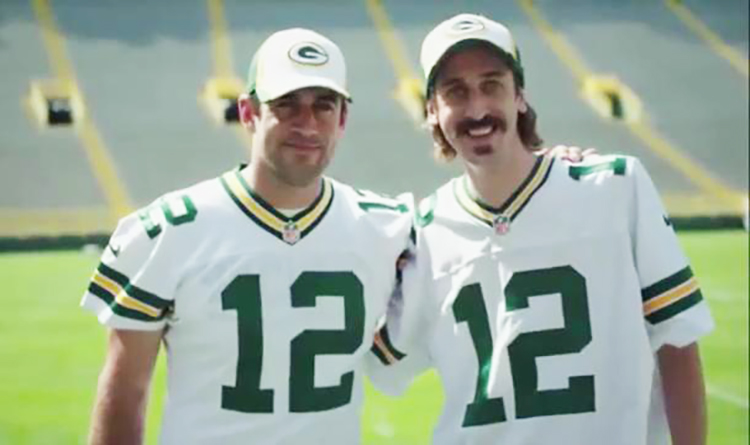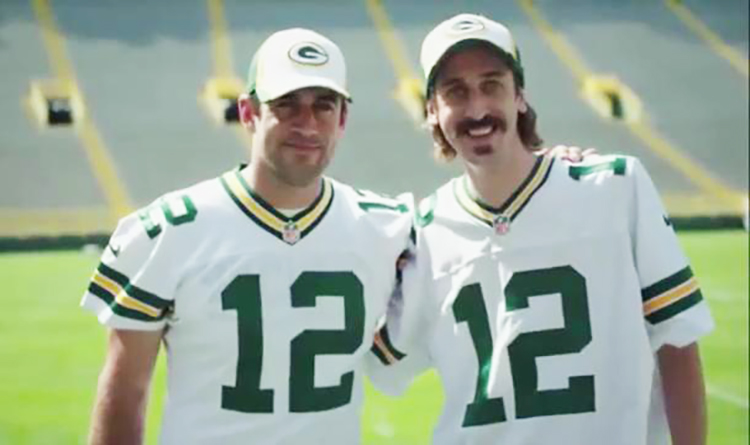 4. Brett Hundley and Roland Gift
In 1989, Fine Young Cannibals scored an infectious hit with "She Drives Me Crazy." Now that that song is sure to be trapped inside your skull for all of eternity, take note of how much Aaron Rodgers' backup resembles singer Roland Gift. Replacing a legend is a lot harder than Rodgers made it appear, so we're more optimistic about the Cannibals topping the charts again than Hundley keeping his starting job once Rodgers is ready to return.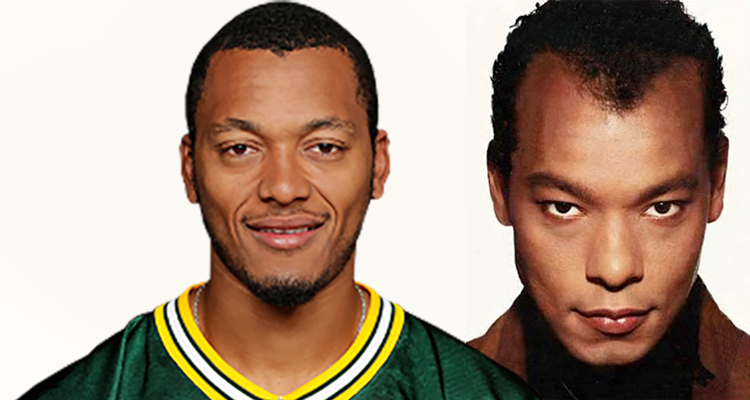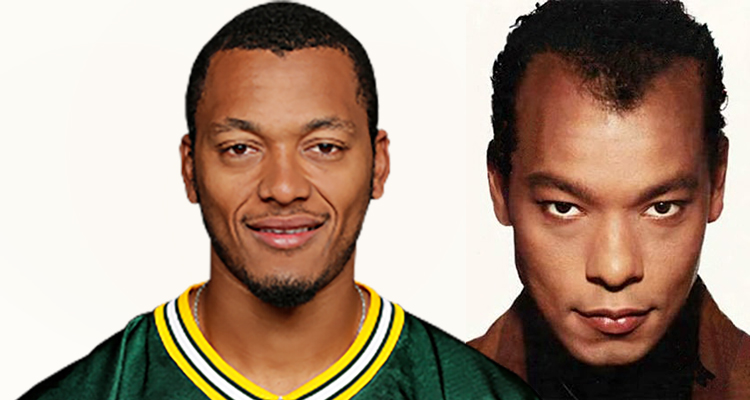 5. Ted Thompson and David Byrne
On "(Nothing But) Flowers," David Byrne sings, "Years ago, I was an angry young man." Now he's aged into his mid-60s just like his mirror image, Packers GM Ted Thompson, who seems likely to give one-word replies at parties. With that constant expression of solemn bewilderment, Thompson looks like a wandering man who can't find the team bus as he ponders, "Where is that large automobile?"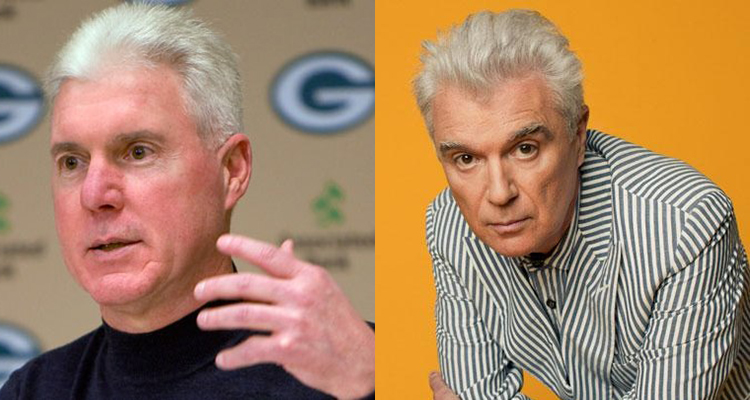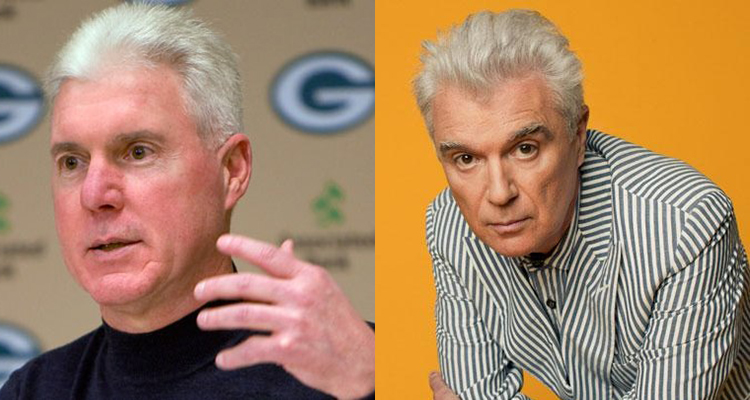 6. Jeff Query and Joe Dirt
The original Joe Dirt was pretty funny. But word on the street is the sequel was a bit of a letdown. By that logic, only odd-numbered Joe Dirt movies are good. That means the stage is set for former Packers wideout Jeff Query co-starring in Joe Dirt 3: Bro Dirt.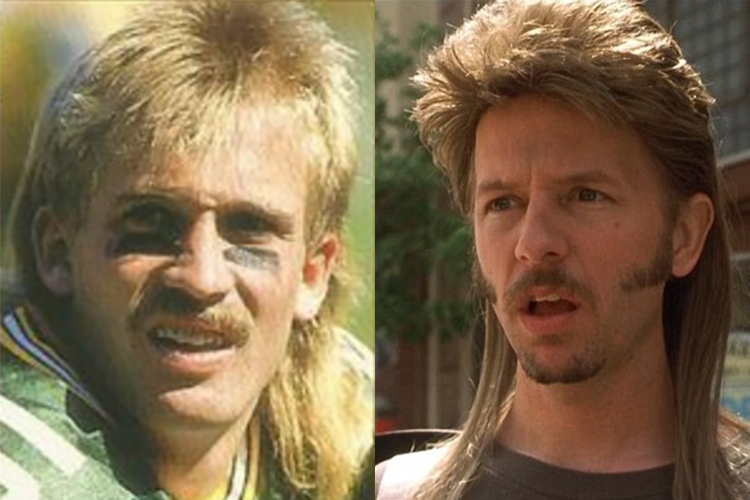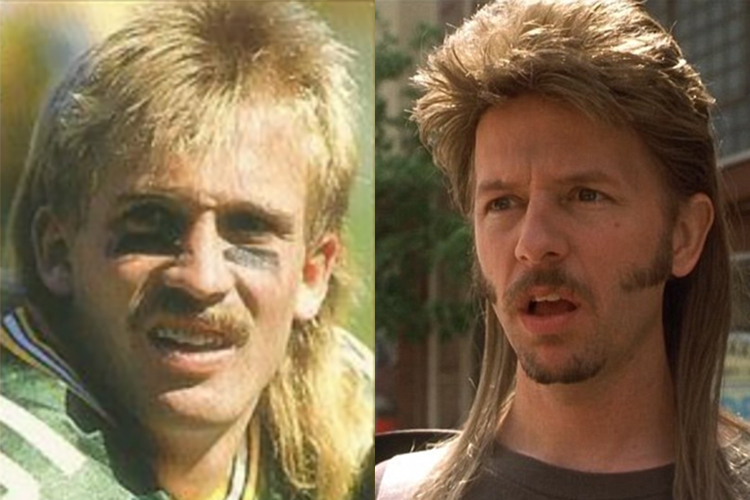 7. Blake Martinez and Rob Lowe in Tommy Boy
With multiple games of double-digit tackles this season, Blake Martinez is emerging as a premier player on Green Bay's D, so it may be unfair to compare his likeness to that of a shady character who was mean to the beloved Chris Farley. Poor Blake. This must be a raw blow to the man's ego.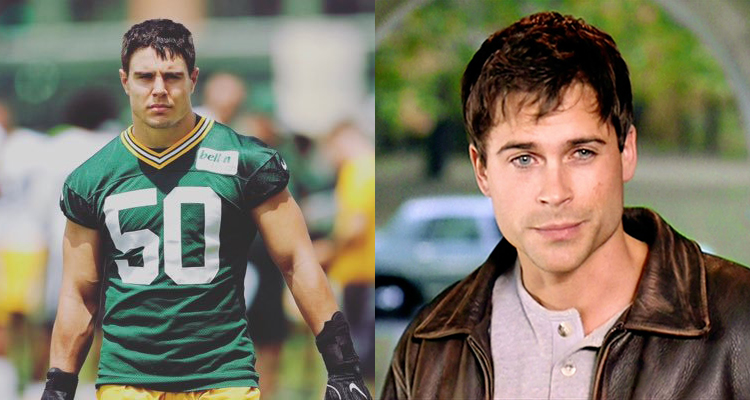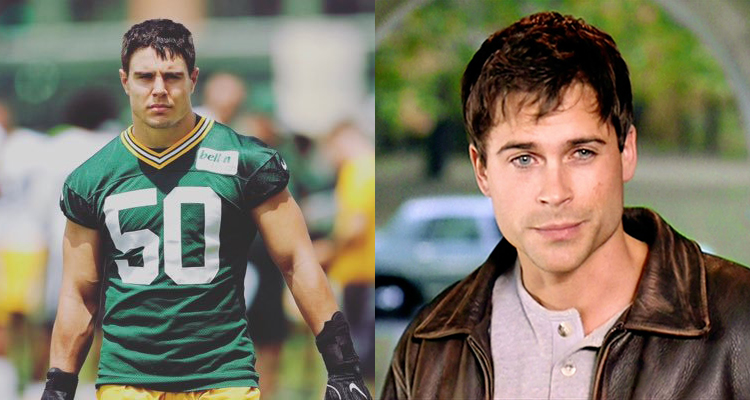 8. Jamaal Williams and 50 Cent
Aside from a striking resemblance, this pair shares a fondness for the letter "G," with Williams sporting it on his helmet and 50 Cent naming his entire Unit after said letter. And call it the blindest speculation of all time if you must, but on "In Da Club," Mr. Cent displayed a brash disregard for the spelling of "the" that might have been inspired by the Pack-loving novelty group Da Yoopers. Inane coincidence? Fans of the album Songs For Fart Lovers might disagree.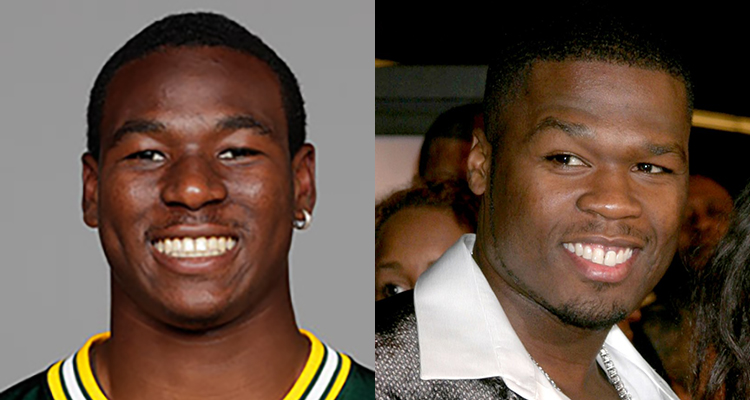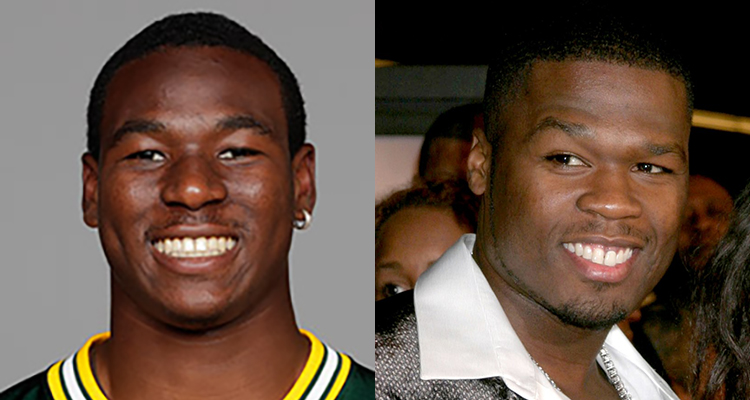 9. Joe Callahan and Jim Carrey in Dumb & Dumber
Just when you thought this list couldn't get any dumber, some dork goes and writes something like this… AND TOTALLY REDEEMS HIMSELF! While Lloyd Christmas is no scholar, Callahan got his degree from Wesley College. So when the Packers travel by plane, don't expect him to fall off the jetway.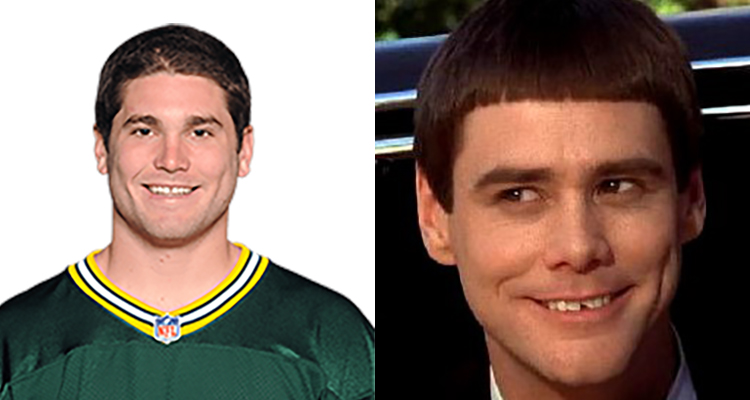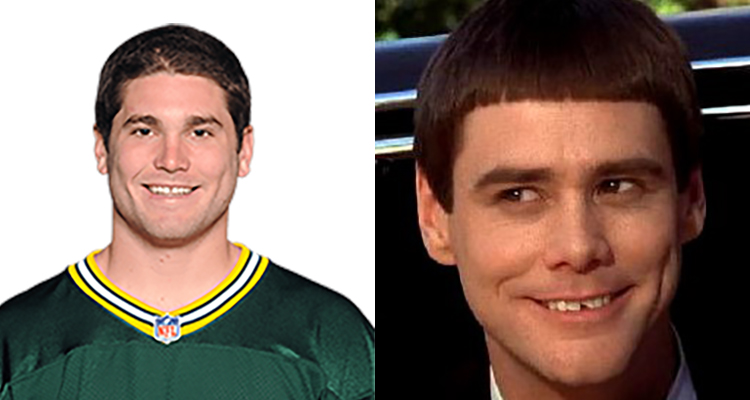 10. A.J. Hawk and Eric Stoltz in Mask
Okay, this one's kind of mean. But everybody calm down and recall the message behind Mask, based on a quick browse of the plot on Wikipedia: Inner beauty is what truly matters. Ol' #50 reminds us of a funhouse image of protagonist Rocky Dennis, which means Hawk deserves his own hunky calendar, to be ogled by all who find his virtue titillating.