The '90s were an odd decade. Back then, a young, impressionable person could discover an artist through Rolling Stone and still feel like they were "underground." Such was the case with Liz Phair; her 1993 debut Exile In Guyville was full of unorthodox chord progressions and radio-unfriendly lyrics, yet there she was in the pages of everyone's favorite corporate rock magazine. Despite never even achieving gold status, the album remains an enduring indie classic; Phair has made lots of great music since 1993, but nothing she or anyone else has ever released sounds anything like Guyville.
Phair's current Amps On The Lawn tour is ostensibly in support of the 25th anniversary of her most celebrated record; she recently released a remastered version, which includes the nearly complete canon of "Girly-Sound," the moniker she released her early demo tapes under. While fans may have been hoping for a chance to finally hear some of these legendary curiosities live, such was not the case at Turner Hall on Friday night. The elusive Phair didn't even pull the old "play the album front-to-back" trick; rather than play up her edgy indie side, she and her band just put on a regular, career-spanning rock show.
"This is a rowdy crowd!" she exclaimed, following the "Supernova" opener. Sure, maybe it was thanks to Speedy Ortiz's rousing warmup set, or maybe it was due to the Brewers knocking Clayton Kershaw out of NLCS Game 1 early, but the packed house was amped up without a doubt, and Phair's avoidance of Guyville for the first part of the show didn't take the wind out of anyone's sails. Almost every song was significantly altered from its recorded version: "Johnny Feelgood" was almost unrecognizable as the band snuck into it, and "Uncle Alvarez" flowed seamlessly into "Everything To Me," the lone representation from Phair's forgotten 2005 album Somebody's Miracle.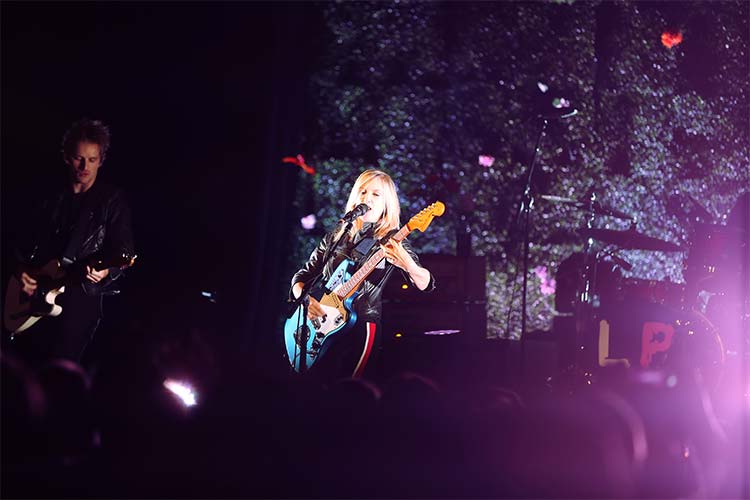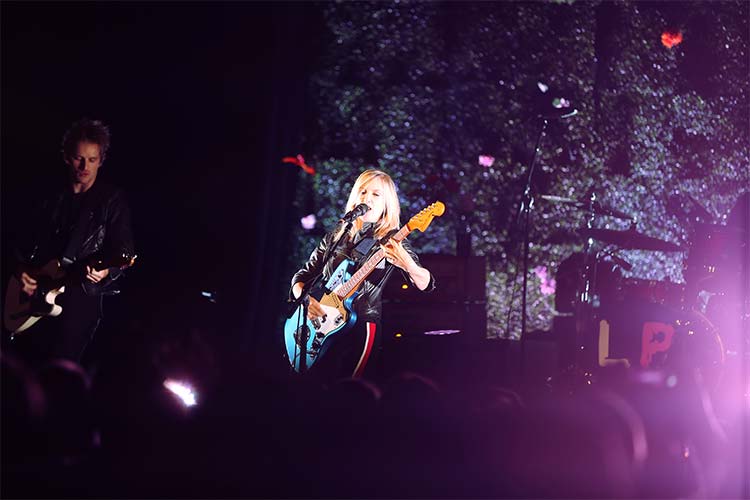 Phair's slow slide from indie to glossy pop drew the ire of critics; her 2003 self-titled album in particular was received almost like a personal insult by Pitchfork, who awarded it a 0.0 score. In hindsight, that album seems like a fairly natural progression, especially considering her association with Sheryl Crow (having sung backing vocals on Crow's "Soak Up The Sun"), and it has evidently had more staying power than anticipated. Phair ended her main set with "Why Can't I" and "Extraordinary," and although these were the only songs of the night that sounded identical to their studio versions, they amounted to an impressive burst of energy.
As for Guyville: Phair's distinctive guitar tone from that album was nowhere to be heard at this show, which resulted in a gradual swell of excitement as people recognized the chords of "Never Said." The band started it quietly and built up into a roar, then followed it with a somewhat slowed-down, groovy take on "6'1." "Help Me Mary" was also radically altered; it sounded like a standalone jam until Phair started singing and the crowd caught on. "Mesmerizing" was the lone instance of stripped-down Phair, perhaps a necessary flashback moment for the oldest fans. The highlight of the set, though, was "Stratford-On-Guy," one of the few Guyville tracks that hinted at epic rock aspirations. The song's evolution from its Girly-Sound iteration (a veritable adult nursery rhyme called "Bomb") to this climactic performance is kind of mind-blowing, encapsulating the strangely timeless quality of so many of these weird old songs.
There have been rumors for at least two years that Phair has been working on a double album with Ryan Adams producing, but fans aren't holding their breath; since 2005, her only new output has been the truly bizarre self-released 2010 album Funstyle, which didn't exactly thrust her back into the limelight. As evidenced by her encore of "Fuck And Run" and "Divorce Song," though, she could probably coast indefinitely on the vitality of her classic back catalog. Whether or not Liz Phair the modern artist ever regains her '90s popularity, her uniquely feminist relationship anthems have lost none of their bite; they sound as revolutionary today as ever. Maybe the sad flip side of that coin is how little has changed in our society since Phair first wrote them.