This week will quite literally mark the end of the line for one of Milwaukee's longest-running craft beers.
Lakefront Brewery's Organika was recently discontinued and, at this moment, only one keg of the soon-to-be-extinct beer is left in existence. On Thursday evening, Puddler's Hall—a Bay View bar and proud anti-Budweiser establishment that's in possession of the last remaining Organika half barrel—is inviting people to pay their last respects to the endangered brew and send it off in style.
The beer, which was originally called Lakefront White, was introduced by the Milwaukee brewery in 1996. In 2017, it was rebranded as "Organika," nodding to Lakefront's status as the country's first certified organic brewery. Though White initially thrived in a market that was also enamored with similarly-styled offerings like Blue Moon and Shock Top, changing tastes and the introduction of new brands causes sales to dip in recent years. However, there is one place where the brand's popular never waned.
Lakefront White (and later Lakefront Organika) has remained an ever-present fixture on the draft lines at Puddler's Hall. Owner Casey Foltz says it's been on tap consistently since he purchased the bar in 2011, and Lakefront confirmed Puddler's has been one of the biggest supporters of the brand through the years.
"It's done well at Puddler's," Foltz says. "It's generally been our on-tap wheat beer, so it's filled a niche."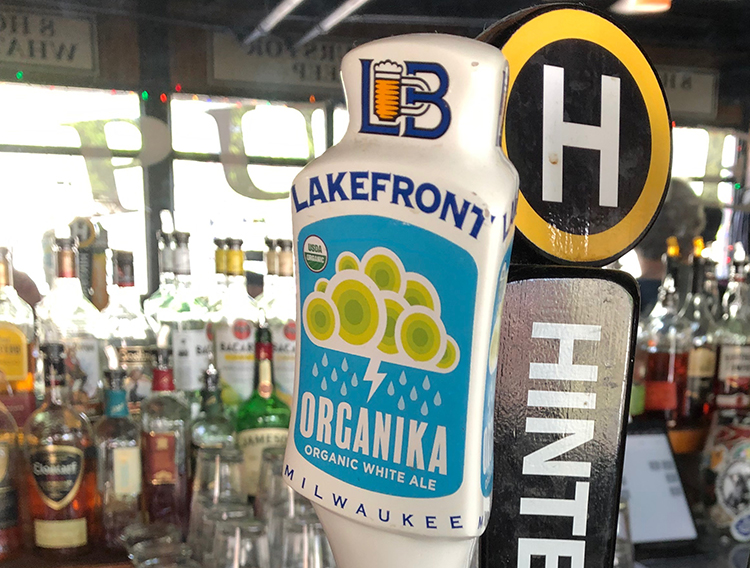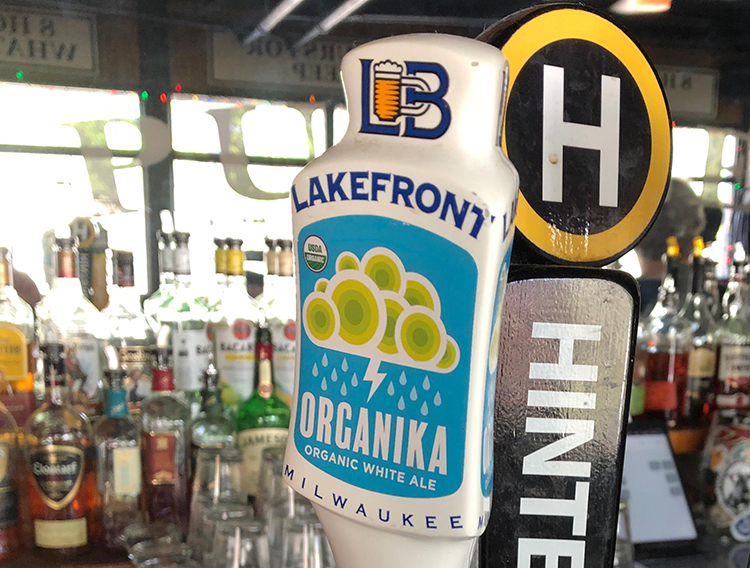 Foltz speculates the rising popularity of IPAs, sours, and pilsners in craft brewing circles have resulted in wits losing favor among consumers. His bar just so happened to be an outlier, meaning Lakefront's decision to discontinue Organika wasn't much of a shock.
"We have a few regulars who have this as their go-to beers, and they were a bit disappointed," Foltz says. "They weren't used to seeing it available for tap at other bars, so I don't think they were too surprised [it was discontinued]. Given how well it sold for us, I was probably more surprised by it than them."
This Thursday, Puddler's Hall will give interested parties one last opportunity to taste Organika on draft. Starting at 5 p.m., the bar will put out a donation bucket. For a minimum donation of $5, customers can have as much Organika as they want until the keg blows. All the money raised in the promotion will be donated to Bay View Community Center. At some point in the evening, Lakefront co-founder Jim Klisch will stop by Puddler's Hall to say a few words about the brand. Lakefront will also give a prize to the person who's served the last pint of Organika.
Once the keg is cashed, Foltz says the long-occupied line will start serving a rotating arsenal of Lakefront beers. And those sad to see Lakefront White/Organika go the way of the brewery's Cream City Pale Ale, Wheat Monkey, and IBA brands might not be upset for very long.
"We are sad to see its demise, but we will work on making something comparable," Lakefront Brewery president Russ Klisch says.
Until then, you have one last chance to have a pint of one of the city's oldest craft beers. Whether you still love it or you just want one more taste for old time's sake, you should make your way to Puddler's Hall sometime between today and Thursday evening because once it's gone, it's gone for good.