Action Bronson is coming to Milwaukee today. Though most people know the rapper for his work on stage, the charismatic former chef is also reaching a new audience with his work in the kitchen and through his unmatched appreciation of all types of food that knows no cultural or class boundaries. "Rap's greatest bon vivant" has traveled the world in search of fine flavors on his Viceland show, Fuck, That's Delicious and published "a book about the overwhelming power of delicious—no, fucking amazing—food" by the same name in September.
To prepare for Action Bronson's show at The Rave tonight and to celebrate this multifaceted emcee's uncanny Epicurean acumen, I bought a copy of Fuck, That's Delicious and subsisted entirely on recipes taken from its pages for 24 hours. Forget a concert recap or a book review. I just wanted to see what it would be like to eat like Action Bronson for a day.
BREAKFAST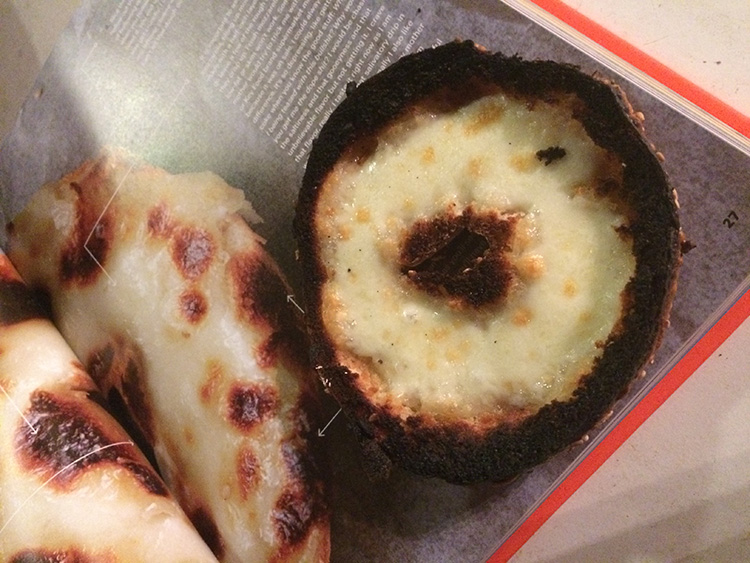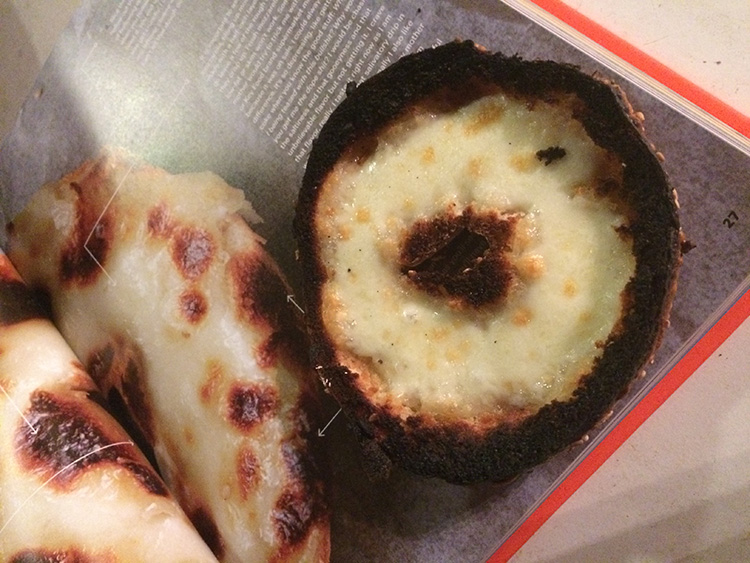 Bagel With Cheese
Even though the book features more than 40 recipes, Bronson stresses Fuck, That's Delicious is not simply a cookbook, but "an annotated guide to eating well." The reader quickly learns that "eating well" is a truly subjective term, as the guide boldly begins with an ode to a bowl of Crispix eaten over the sink. Later, Bronson (accurately) extols Taco Bell's Cheesy Gordita Crunch, and devotes glossy paper to entries that honor chewy candies, the Chipwich, and hot dogs between praise and preparation instructions for elevated fare like Cacio e Pepe, Isted Grill Flakskesteg, and his momma's Challah bread. It's truly all over the board in the best way possible.
Knowing I had a long day of shopping, cooking, and eating ahead of me, I started my day of Action-packed eating with one of the simpler foods and the book's first recipe, the Bagel With Cheese. The author strongly suggested—okay, he insisted—the understated breakfast delicacy he grew up eating be made with a scooped out sesame seed bagel filled with whole milk Polly-O brand mozzarella. With all due respect to Bronson, I bypassed the simplicity of the sesame for an Everything Bagel from Troubadour Bakery. I struck out in my search for Polly-O, so I gladly settled for balls of Ciliegine fresh mozzarella cheese from Outpost, which I halved and arranged in the hollowed out circle of the bagel.
After some time beneath the broiler, my bagels were ready…and then some. The text says "the cheese has to be nice and bubbly and browned and the bagel crispy, its edges toasted to a deep dark brown." Clearly, I was not the master bagel scooper Bronson claimed his mother to be, so some of my edges were blackened. Still, the gooey moat of high-quality mozzarella came together with the toasted Everything Bagel to create a simple and satisfying, albeit dense, breakfast.
LUNCH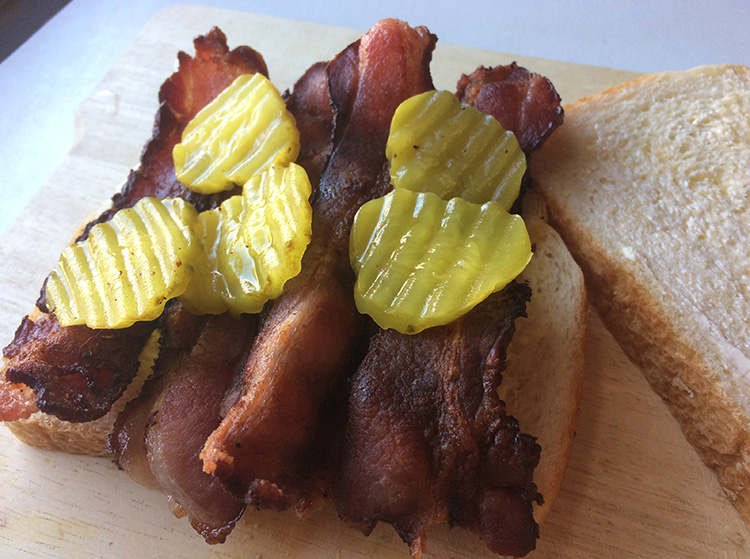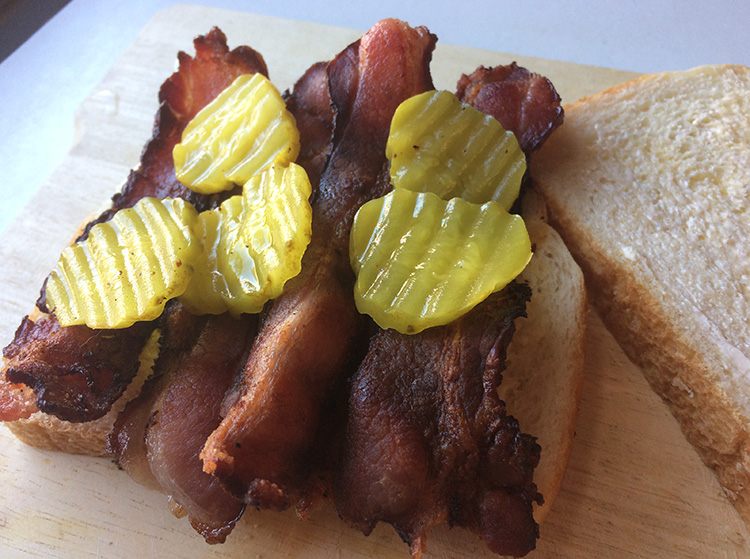 Bacon Chicharrón On White Bread
As thorough and wide-ranging as Fuck, That's Delicious is on the whole, it's a veritable compendium of sandwiches above all else. An astonishing 60 pages of the book are devoted to burgers, breads, buns, and other "magical doughs" stuffed with a myriad of goodies from all corners of the world. Not confident I had the culinary chops (or the seafood distributor) to effectively replicate Bronson's Octopus Sandwich, I took a far easier route with what the author called a "Bacon Chicharrón On White Bread."
Basically, it's a few slices of thick maple-smoked bacon cut "so that the bacon looks like a comb" and fried in their own fat. Once crispy, the bacon combs are placed between two slices of buttered white bread along with "a few pickle slices." It seemed—and ultimately was—simple to make, and I feared the lack of components in this poor man's Chicharrón would make for a boring lunch. I was wrong. The butter and residual bacon grease made the Butternut white bread cling to and form around the sweet and savory slices of pan-fried pork. The subtle sourness of the pickle medallions opened up new flavor avenues as well. I enjoyed it much more than I expected I would, but I probably won't make this fattening gut-buster a regular part of my lunch routine.
DINNER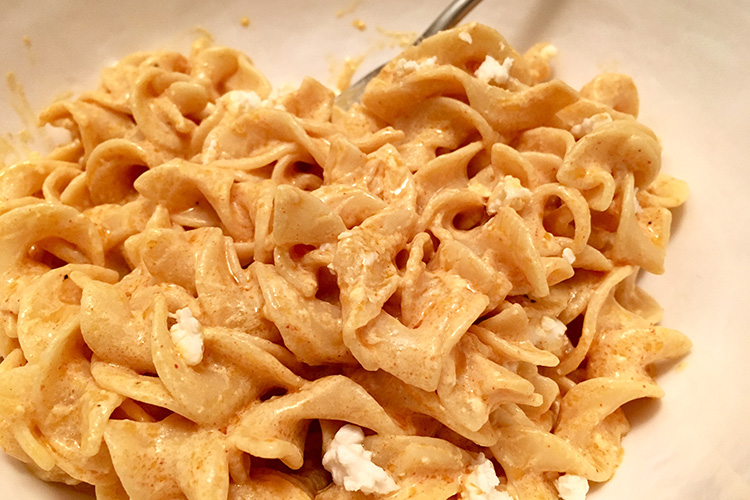 Egg Noodles With Feta And Paprika
Aside from an abundance of fried chicken recipes and an informative graphic that details the many treasures "a fucking 270-pound tuna" holds, the glut of Fuck, That's Delicious' entrees are of the pasta variety. I was still incubating a chicken dinner from Gold Rush this particular day, so for the sake of shaking things up and, if I'm being honest, with both price and simplicity also in mind, I selected a noodle dish for dinner. Swayed by the description ("Now this is a fucking pasta") and the mouthwatering accompanying image, I set out to make Bronson's recipe for Egg Noodles With Feta And Paprika.
In both appearance and ingredients, this could be considered a relative of the paprikash, except without the chicken that highlights the Hungarian staple. Bronson's take has just four ingredients: egg noodles, salted butter, Bulgarian sheep's milk feta cheese, and paprika. That's it! Well, except about a cup of pasta water that was required to break up this unthinkably rich main course. My Bulgarian sheep's milk feta guy was on vacation, so I was forced to settle for French sheep's milk feta, also from Outpost. Despite the differing nationalities, the feta (the first time I'd ever had sheep's milk to my knowledge) translated perfectly. My god, the creamy and oil amalgam of organic paprika, half a stick of salted butter, and the feta came together wonderfully and coated every millimeter of the wide egg noodles. In truth, I felt it would benefit from chicken, but this vegetarian paprikash of sorts was a filling and comforting companion to a crisp autumn night spent inside.
DESSERT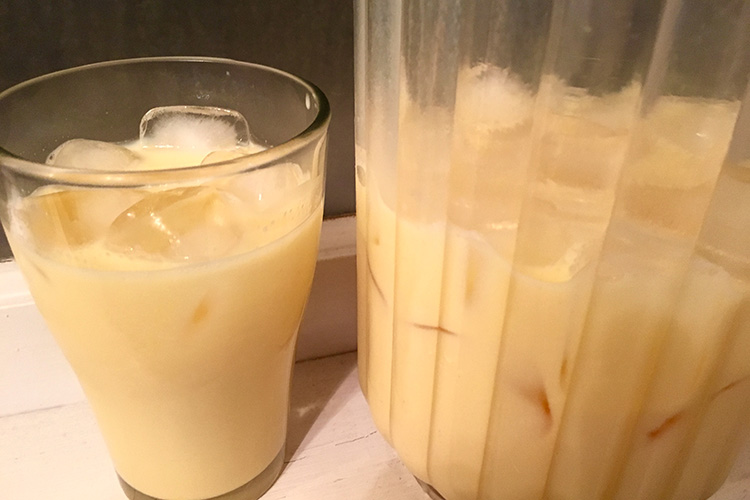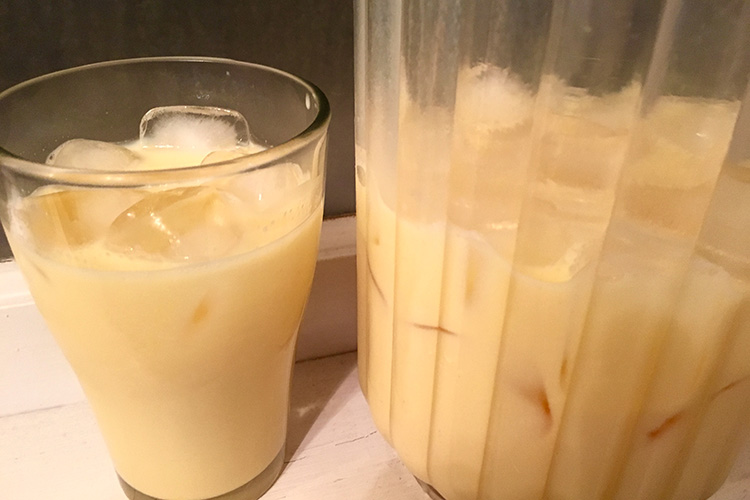 Morir Soñando
As if I hadn't consumed enough grams of fat already by this point, I brought this experience to a close with a selection from the Bebidas (or "drinks") section that could also double as a dessert. The Morir Soñando is incredibly simple to make. It's ice, two cups of orange juice, one cup of sweetened condensed milk, and a few drops of vanilla extract stirred together in a pitcher. In the end, it came out tasting like an Orange Dreamcicle or an orange and vanilla smoothie. The book says "this goes perfectly with a fat blunt," but I just mixed in some vodka after a few sips instead.
So what did I learn after eating like Action Bronson for a day? Good question. I'll admit that limited access to certain ingredients and cooking equipment (not to mention the exorbitant cost) resulted in me taking the easy way out in some instances. Really, Fuck, That's Delicious is much more nuanced than just noodles and sandwiches. Even though I didn't take full advantage of the text, Action Bronson's appreciation for and experience with food are both present throughout the book. With an unabashed affinity for cheese and a fondness for oils and butter, it's easy to see why the rapper lives large…in all senses of the word. More than half a day removed from this four-course run, I'm still lagging and lethargic as I bring this article to a close. Eating like Action Bronson isn't great on the body and it certainly isn't cheap. But fuck, it sure is delicious.