Some places come and go, while some places become icons. Mandatory Milwaukee is all about the latter. Join us as we revisit beloved and well-worn local staples with fresh eyes, and explore how they might figure in the city's future.
Metro Milwaukee and southeastern Wisconsin as a whole have no shortage of excellent hometown grocers. Roundy's—headquartered in Milwaukee—has an incredibly strong presence in the region, not to mention the state as a whole. Since opening its first market in town way back in 1926, Sendik's has expanded to 17 locations in greater Milwaukee. Outpost also started here, and currently offers natural and organic goods in four locations. Though it's based in Janesville, Woodman's now has two expansive stores that flank Milwaukee to the north and south. As well-stocked is the city is in terms of local markets, no Milwaukee grocer is quite like El Rey Foods.
For 40 years, the market has been an important part of Milwaukee's south side. Along the way, what started as a single shop has become a prosperous grocery chain that's also found the family-owned business delving into manufacturing products that have ample presence at Wisconsin restaurants and retail stores alike, and becoming one of the state's largest Latinx-owned enterprises.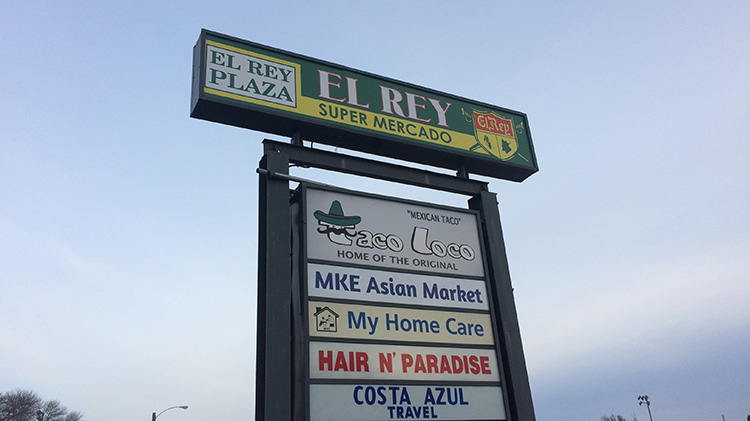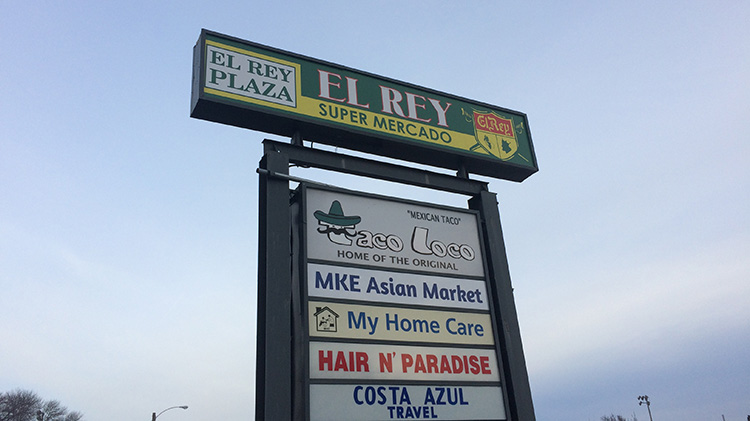 The story of "your neighborhood Hispanic grocery store" actually starts in the early 1960s, when brothers Heriberto and Ernesto Villareal moved from Mexico to Milwaukee. They worked in their father Octavio's store, which was said to be a meeting place for Mexican immigrants. When they grew up, the Villareal siblings opened Super Mercado El Rey at 1023 S. Ceasar Chavez Dr., in effort to bring Mexican products that were hard to find in the region at the time to Milwaukee.
As immigrants continued to venture north and call Milwaukee home, and as the U.S. collectively got a taste for Mexican cuisine in the years that followed, El Rey had a reason to expand. First, they opened a factory on 5th Street in the 1980s to make tortillas and chips that would instantly became staples at area restaurants and other Milwaukee markets.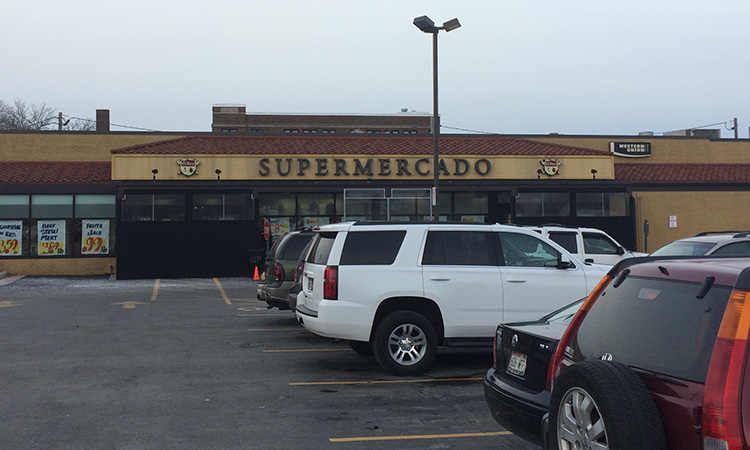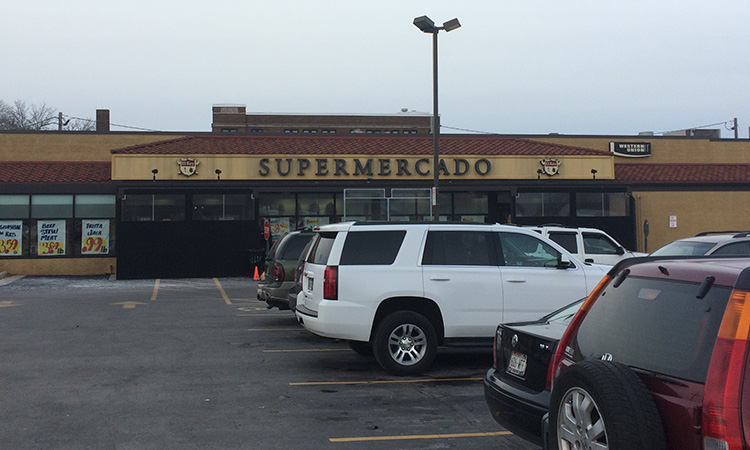 Next came a second store, El Rey Plaza, which opened on the corner of 35th and Burnham in 1995 and is still in operation today. A third store, El Rey Food Mart, opened on 13th and Forest Home in 1999. That same year, El Rey moved out of its 5th Street tortilla factory and into a much larger production facility on Muskego Ave.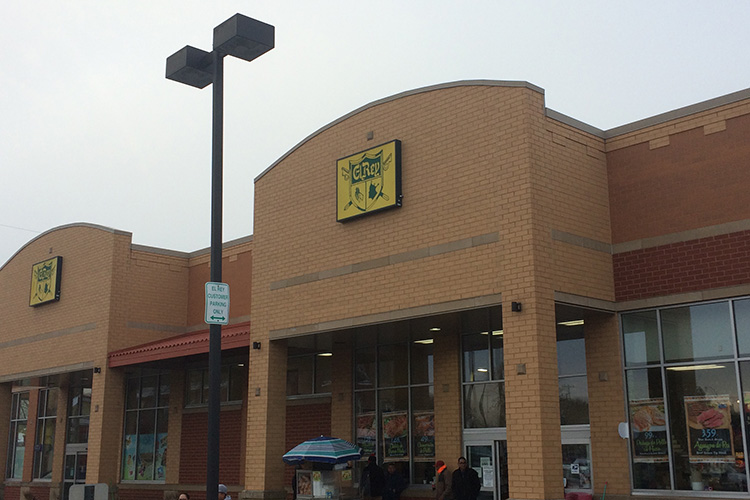 Shortly after the turn of the century, El Rey's flagship store—Super Mercado El Rey—moved across Caesar Chavez Dr. into a larger location about a block away. Finally, El Rey's expansion ended (at least for now) with the opening of El Rey Family Market on 51st and Oklahoma in 2011.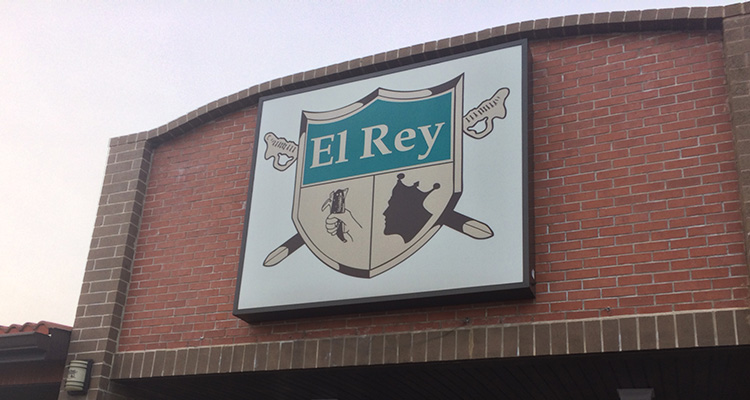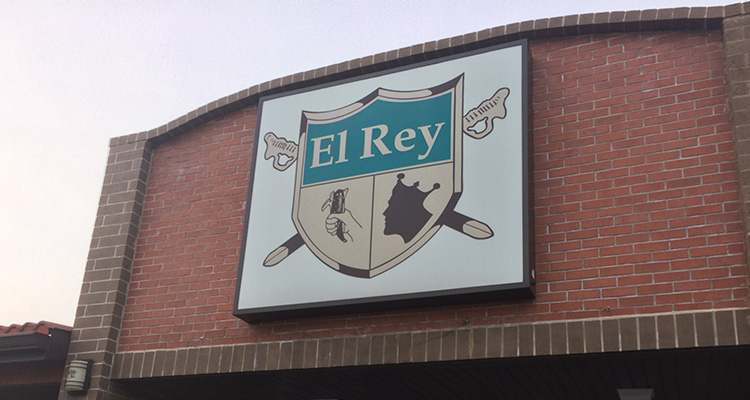 Even if you've never been to an El Rey store, you've almost certainly had their products. Restaurants and stores throughout Wisconsin serve and sell El Rey tortillas, and a number of other specialty products.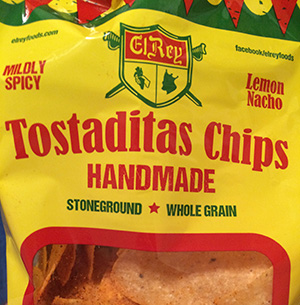 The tortillas are stoneground and made with Wisconsin-grown corn. The in-house chicharrones, salsas, and spices are out of this world. Though Mexican-style, many of El Rey's cheeses are produced in-state. And we may be a bit biased, but we can't think of a tortilla chip on the planet that's better than El Rey's Lemon Nacho Tostaditas.
Adding to El Rey's specialty products is the market's vast selection of produce, snack items, meats, and brands that customers would be unlikely to find in any other metro Milwaukee supermarket. Pinatas are displayed on shelves and hang from the ceiling. Mexican desserts like flan and churros are stocked on bakery shelves beside the donuts, cookies, and cakes.
Beyond the items customers can purchase to bring home with them, El Rey also gives people the opportunity to dine in. Three locations have Taco Loco restaurants inside. The taqueria—which calls itself the "home of the original Mexican taco"—serves up affordable and authentic Mexican dishes, utilizing the store's inventory and homemade products. Best yet, the tortillas are made fresh to order.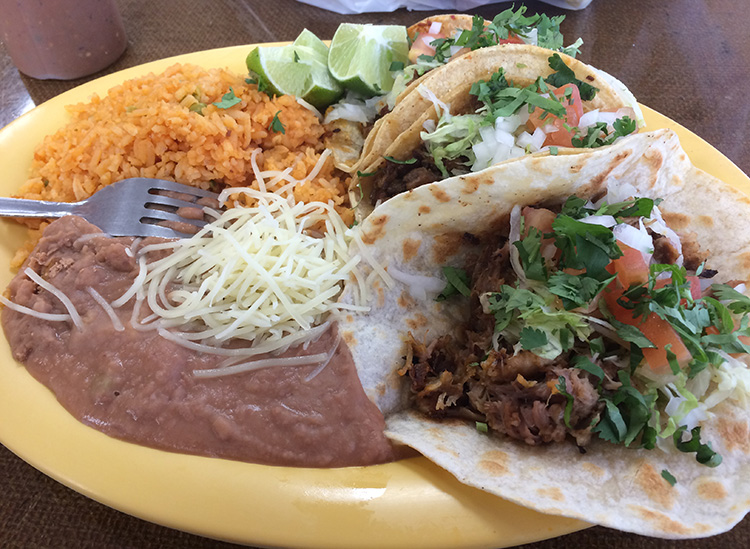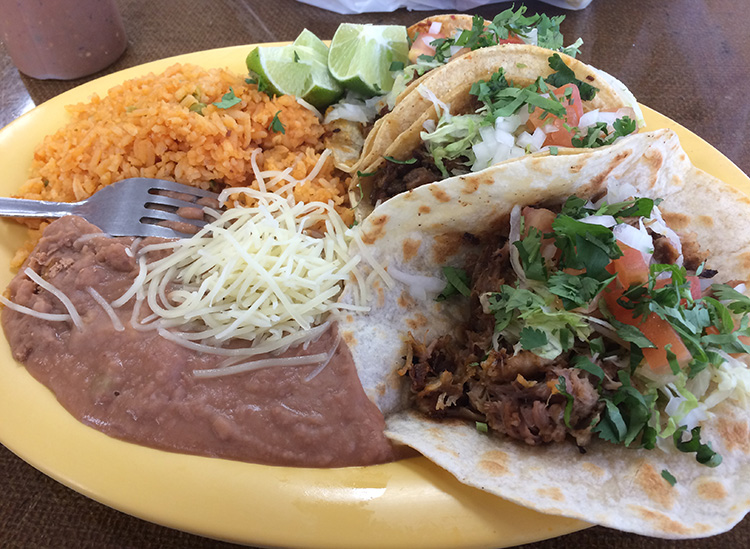 El Rey is a special place for a number of reasons. It's special because its products manage to be distinctly Milwaukee, while still giving many residents the ability to enjoy a familiar taste of their (or someone else's) roots at a fair price. It's special because it feeds and connects the city's south side, and employs more than 400 people in the process. It's special because the family-owned operation was one of the first of its kind in Milwaukee and, after 40 years in business, there's still no place quite like it. El Rey is just a special place. And with numerous other members of the Villareal family tree involved in the operation, this 40-year-old business seems likely to live on to feed, employ, and connect Milwaukee for generations to come.