A few weeks ago, in an effort to air out a gaggle of cabin-fever toddlers, my extended family and I spent a few days at one of those indoor water parks near the Dells. (Three Bears Resort in Warrens, Wisconsin, to be exact. It's nice!) Per usual, meals were a big focus of the trip: each family brought various brats, burgers, sides, snacks, and desserts to feed the entire clan, buffet style. And, per usual, there ended up being enough food to feed an entire army for approximately three months.
Anyway, Friday night's meal featured sloppy joes. A lot of sloppy joes. But it wasn't the metric ton of meat that caught my attention—it was my family's use of an alternate name for sloppy joes: "Spanish hamburgers."
I don't know why the term suddenly piqued my interest, but it did. What, exactly, was the deal with "Spanish hamburgers"? Were they the same as sloppy joes? Different? Was it a term only my family used? Was it a Wisconsin thing? I checked with my wife, who hails from New Mexico. "Yes," she said, rolling her eyes, "it's a Wisconsin thing."
A few days later, I checked with Facebook and Twitter. "Shout-out to anyone who calls a sloppy joe a 'Spanish hamburger,'" I said. The shout-out elicited some responses. And, incredibly, some more names for sloppy joes. Here are a few:
"Names I've heard: sloppy joes, taverns, loose meat (gross), bbq."

"In Kiel, WI it is referred to as 'hot tamale.'"

"'Hot Tamale' in New Holstein, WI! Seriously."

"Bbq in Wautoma WI. I have no idea why, bbq to me is slow smoked meats. I call them sloppy joe."

"They called them bbq sandwiches up north."

"My mom calls it 'barbecue' – drives me crazy."

"In Rockford we had 'Maid Rites.'"

"Here's one for ya. Loose Meat sandwiches."

"In South Dakota at our elementary school, the lunch ladies baked fresh buns for our bar-be-ques. But a 2 bun limit was rigidly enforced. If you wanted more, it was in buttered white bread. I wish I had the recipe!"
A cursory Google search revealed even more names: "taverns" (a thing in Iowa, apparently), and "slushburgers" (barf). And it revealed something else: Leon's Frozen Custard totally has sloppy joes, and they're totally called "Spanish hamburgers." I jumped in my car and raced across town.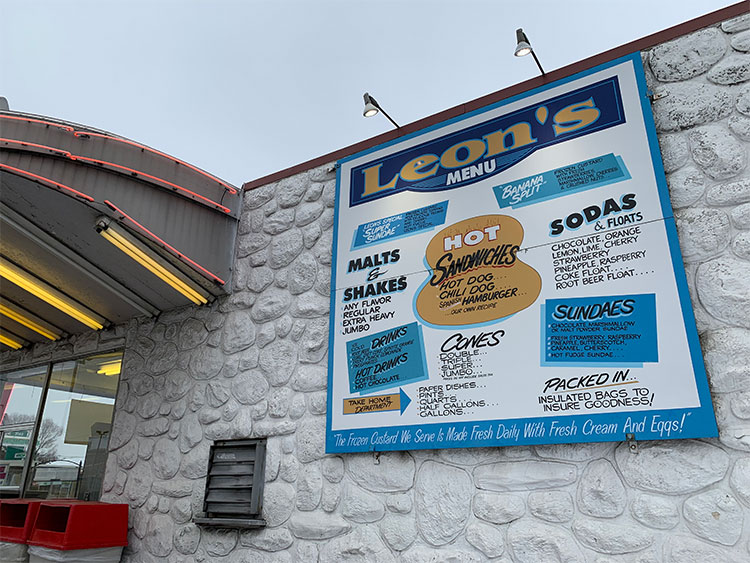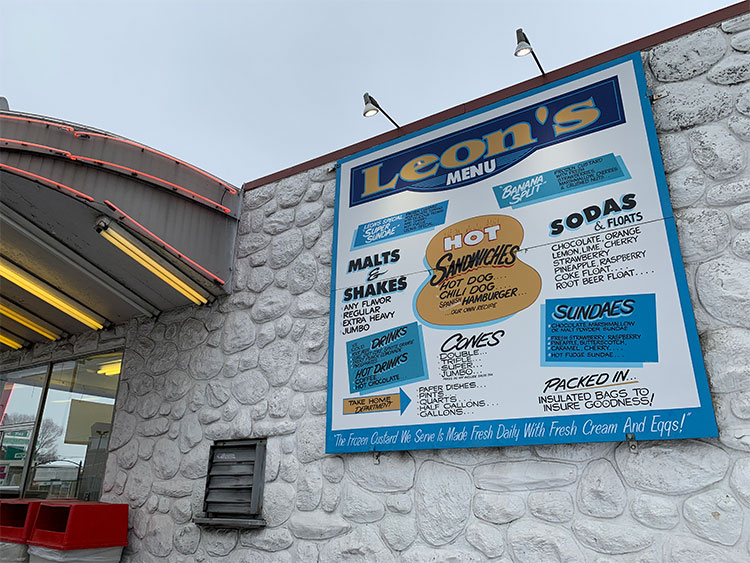 Yep, there they were: "Spanish hamburgers." Not only that, they were Leon's "own recipe" and they were "seasoned just right"! And only $2.15! Cheap! I ordered one. I sat in my car and ate it. I exchanged a look with a woman who was also eating one in the car next to mine. It was great.
Looking at other menus around town, I discovered a whole lot of sloppy joes—and variations on sloppy joes—but no "Spanish hamburgers." Smoke Shack has brisket sloppy joes. Fuel has vegan sloppy joes. The Drive-Thru on North Avenue has "famous sloppy joes" with extra meat for $1.50. Oscar's Frozen Custard has five sloppy joes for $8.99. Sloppy Joe's in Hubertus has sloppy joes (natch) "smothered in your choice of cheese and served on a Brioche bun." Gilles Frozen Custard in Menomonee Falls has sloppy joes, except they're called "Gilles Burgers."
And the list goes on. Is there an actual difference between sloppy joes and "Spanish hamburgers"? Everyone seems to have an opinion, but no definitive answers. Are there any more names for sloppy joes? You tell me. I'm cool with whatever. As long as they're extra sloppy. I know how yous kids like 'em extra sloppy.