Since 2015, the husband and wife team of Kyle Denton and Serena Marinelli has been selling teas, tinctures, salves, infused vinegar, syrups, and oils made from locally foraged and organically farmed plants. That herbalist endeavor, Tippecanoe Herbs, quickly became a fixture at area farmers markets, festivals, maker fairs, local consignment retailers, and online. In late 2017, that grassroots success—pun very much intended—prompted the proprietors to opened a brick and mortar shop their own in Walker's Point.
Following close to two years of growth in their quaint shop at 321 W. National Ave., Denton and Marinelli decided to close Tippecanoe's retail location in Walker's Point in order to focus on relocating to a larger spot in a decidedly more bustling section of nearby Bay View.
"When we started out, it was kind of an experiment to see if I would like being in retail because I wasn't really sure. It just kind of fell into our laps," Denton says. "After two years there, we felt we'd outgrown it and it had been successful, so we we were looking around for places in Walker's Point and Bay View, and we found this one."
This Friday, Tippecanoe Herbs will give prospective customers a sneak peak of what they've been working on when they invite the public into the new and improved store for the first time during Bay View Gallery Night. Before Friday's festivities, Denton and Marinelli were kind enough to give us an early glimpse of the brand new shop. The first thing you realize upon entering the Bay View location (2235 S. Kinnickinnic Ave.) is its size. The former location had just 500 square feet of space. This one has a total of 2,300 square feet, including 1,000 square feet of dedicated retail space.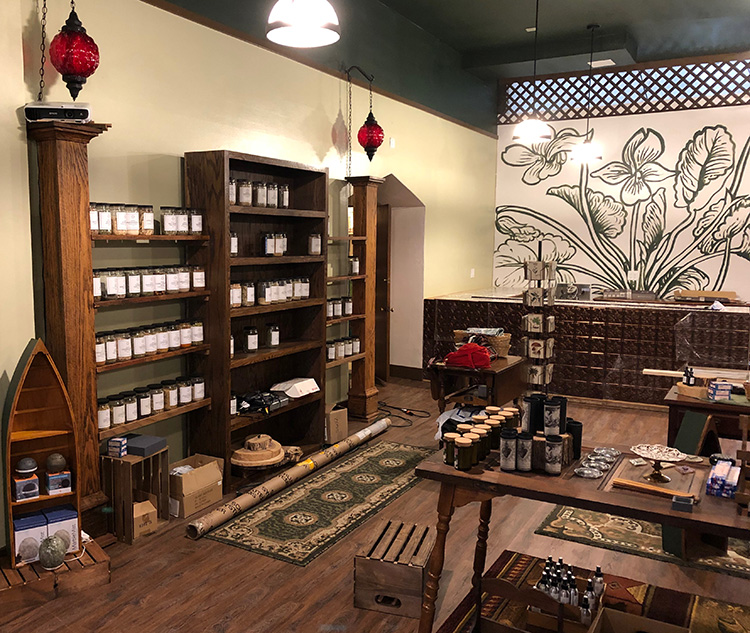 Among the new amenities the relocation affords Tippecanoe is the ability to have a cafe, which is to offer a variety of in-house products such as tea, golden milk, cocoa, herbal sodas, and a rotating selection of foraged items. The cafe space will double as an educational area where the owners plan to host classes on things like herbs for the immune system, herbs for stress, aphrodisiacs. It will also offer space for things like tarot readers, henna artists, and acoustic performances.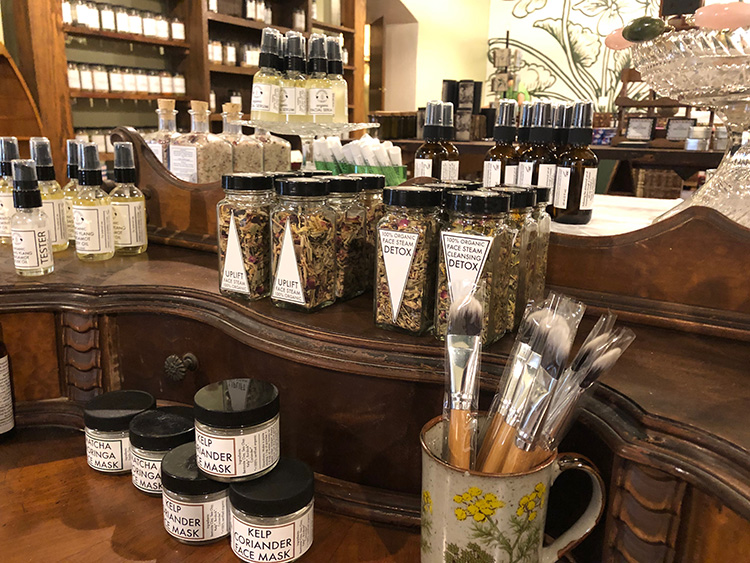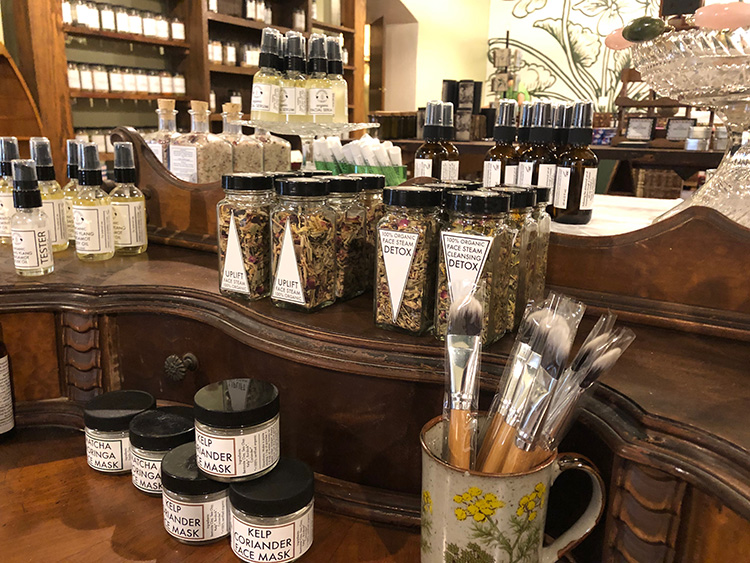 The increase in square footage has also allowed Tippecanoe Herbs to significantly expand its selection of retail goods.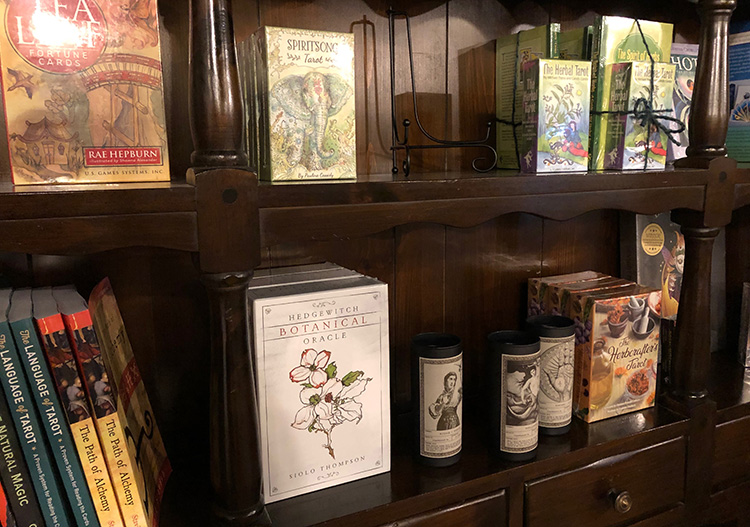 With ample shelf space, they can now offer far more literature, as well as things like candles and greeting cards made from natural materials.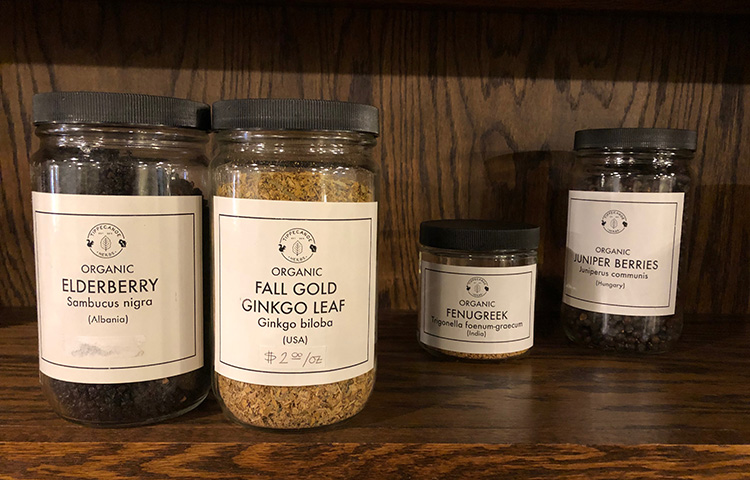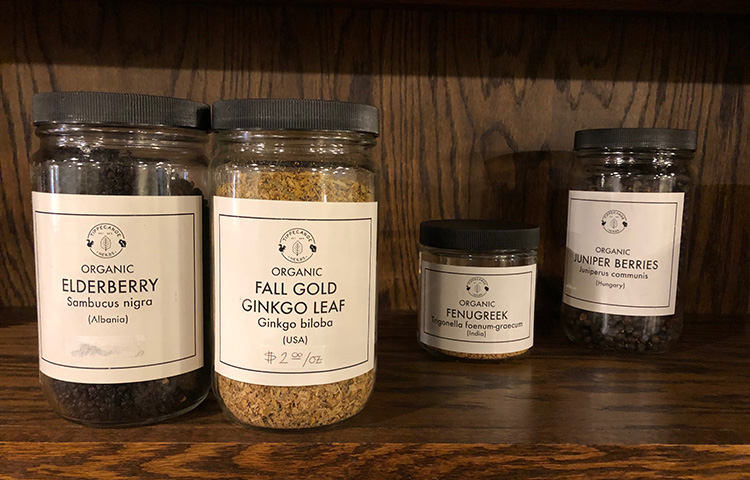 Tippecanoe is also able to expand their line of products as a result of the move. They've installed a kitchen on-site, which they've been using to develop new items for their growing inventory. Beyond adding the kitchen, Denton and Marinelli renovated the property—which used to be a martial arts dojo—by building tables and cabinets, painting, re-doing the ceiling, adding wall to separate the retail and kitchen portions, doing electrical and plumbing work, putting in a new bathroom, installing new flooring, and updating light fixtures.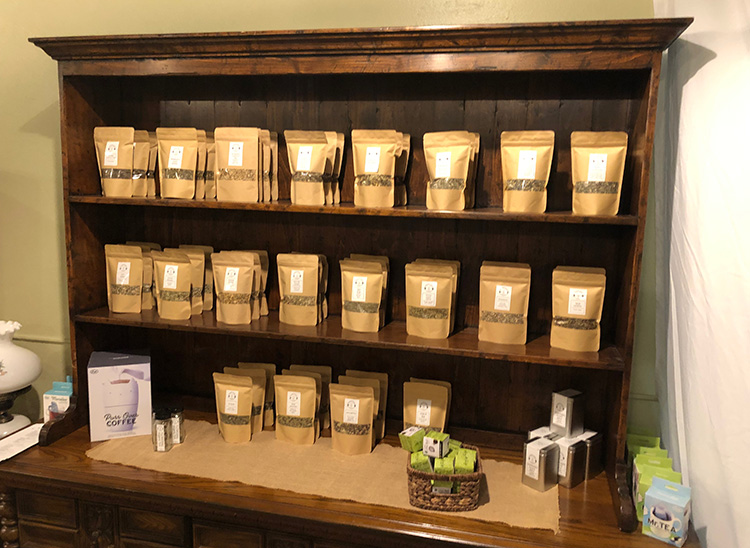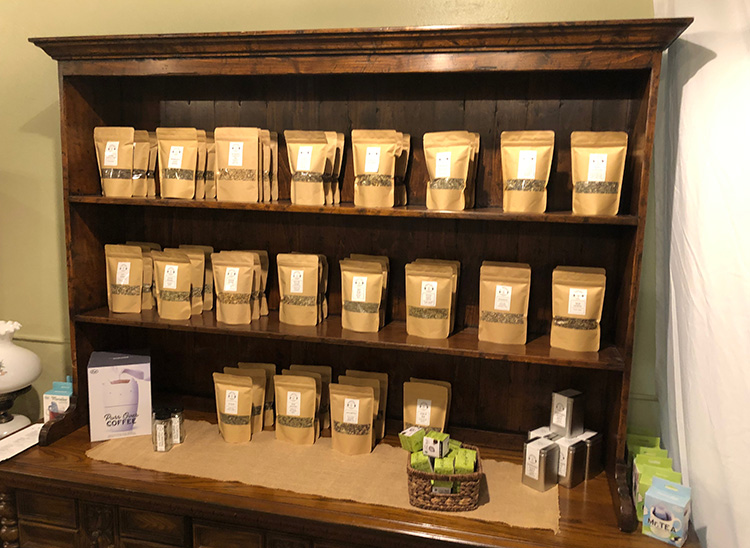 Perhaps the most notable change to Tippecanoe Herbs, however, is its neighborhood. The new location is in the heart of Bay View, nestled into a few-block stretch of shops and restaurants that are sure to bring tons of foot traffic to the store. The owners also said that, upon letting customers know they were moving, they learned a large portion of its existing clientele actually lives in Bay View.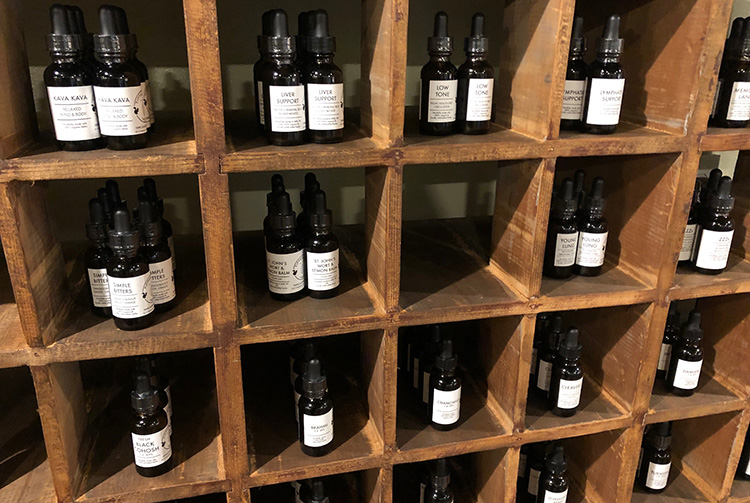 "I'm very excited to be in Bay View right now. It's a great neighborhood," Marinelli says. "I'm very excited to have a huge place with huge potential. That's what excites me the most. We don't really know what awaits, but we'll take it one step at a time and grow into it."
Tippecanoe Herbs will be open for a "sneak peek" on Friday, September 27 as part of Bay View Gallery Night. After that, there will be limited weekend hours starting October 5, and the owners are hoping to be fully open with regular hours of operation by mid-October.