If you read any Milwaukee-based publications with regularity, you've more than likely encountered the work of Catherine Jozwik at some point. The longtime freelance writer has contributed to virtually every local publication (this one included!) in recent years, covering everything from in-depth news to home and gardening to concert reviews to small business profiles and pretty much everything in between.
Despite her versatility, technical talents, and passion for the craft, Jozwik saw her freelance opportunities dwindle last year when the COVID-19 crisis decimated editorial budgets and forced the cancellation of many events she would have planned to cover in normal times. Undaunted, she decided to strike out on her own and fill a void of covering "good news" in "great communities."
Today, Jozwik launched Brewtown Buzz South. The new online publication will aim to inform readers of generally positive developments and shine a light on the people, places, and amenities that make the south shore communities of Bay View, St. Francis, Tippecanoe, Cudahy, and South Milwaukee special. In advance of the website's launch, we spoke to Jozwik about her writing background, what to expect from Brewtown Buzz South, and why the world could use a little more good news right now.
Milwaukee Record: What's your writing background? I know about the great work you've done for us through the years, but where else have you written, what types of topics have you covered, and how long have you been freelancing?
Catherine Jozwik: I've been writing on and off since I was a little kid. I guess you could say I have writing in my blood—both of my parents have a journalistic background. They contributed to local publications such as Community Newspapers, Inc. for years. I'm sure all of that rubbed off on me. I'm a voracious reader. Libraries are probably my favorite places on earth. When I was young, I used to create my own "books"—mystery stories and love stories and stuff like that—by cutting up pieces of paper and stapling them together.
I really started getting into journalism when I was attending Milwaukee Area Technical College in 2001-2002. I joined school paper, the MATC Times, serving as columnist, opinions editor, and finally news editor. It was a great experience. Later, when I transferred to the University of Wisconsin-Milwaukee, I contributed to the UWM Post, the campus paper, writing anything from news stories to concert reviews. I received a Bachelor of Arts degree in English from UWM in 2016.
In fall 2017, after years of working for independently-owned bookstores, I decided to try my hand at freelance writing full-time, and I've been freelancing ever since. I started out writing home and garden articles for the Waukesha Freeman, and it grew from there. I contacted virtually every publication in the Milwaukee area—the Shepherd Express, OnMilwaukee, Milwaukee Magazine, Milwaukee Record—to see if they needed contributors. I've gotten lots of writing assignments this way. Besides the publications I mentioned before, I also freelance for BizTimes, MKE Lifestyle magazine, and Point and Plover Magazine.
I've written everything from in-depth news articles on the 50th anniversary of the Fair Housing Act to visual art and Summerfest concert reviews to an article on the future of artificial intelligence in Wisconsin. Basically, any topic and article type, except opinion pieces and politics. I love the variety of freelance writing—you learn about new topics and meet a variety of people all of the time.
MR: After building such a solid freelance résumé, what prompted you to make the leap to start your own online publication?
CJ: After the COVID-19 pandemic hit last March, I lost a lot of freelance assignments. Many publications I contributed to were cutting their freelancers for the short-term, and events I used to cover—festivals, Summerfest, and concerts—were all being canceled. I'd been wanting to start my own community publication for several years; ever since the Milwaukee Post—a Conley Media publication I used to freelance for—ceased publication in February 2019.
I love writing about independently-owned businesses, nonprofit organizations, clubs, local events—things you'd see in your small community newspaper. Most Milwaukee-area communities had their own newspapers up until about 15 years ago, when they were bought out by a large media conglomerate. I feel that people really miss these papers, and I wanted to bring one back in some form.
In fall, I decided that now was the best time as any, considering the crazy events of 2020, to start the publication. As starting a website has low overhead costs, I decided to go that route. Although Brewtown Buzz South will remain digital for now, I'd love to implement a monthly print edition of the publication in the future.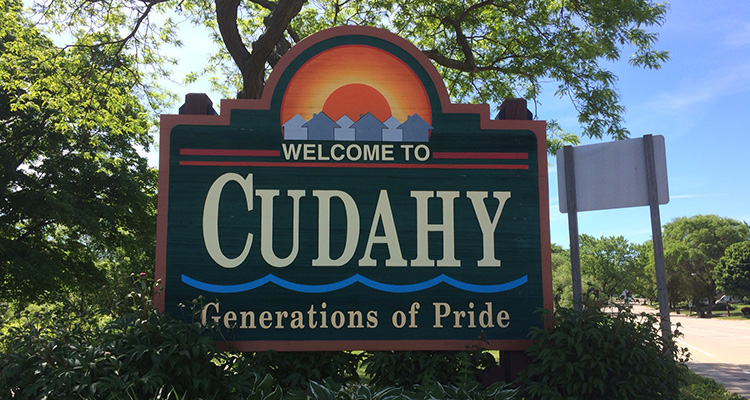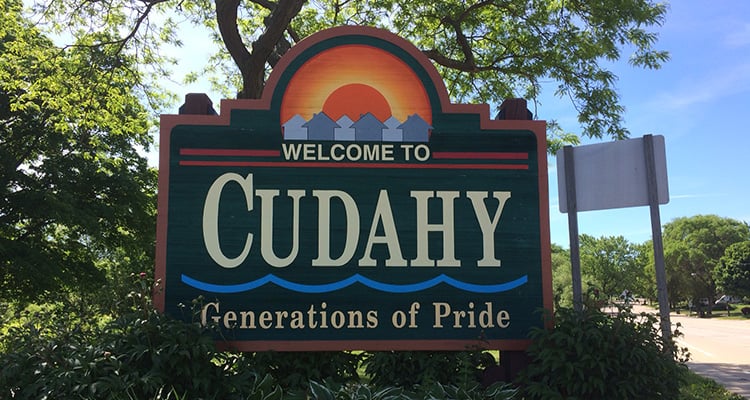 MR: What's behind the name Brewtown Buzz South, and why are you placing an importance on covering communities like Bay View, Tippecanoe, St. Francis, Cudahy and South Milwaukee specifically?
CJ: I got the name "Brewtown Buzz" from my husband's cousin. I liked the snappy sound and alliteration. I added "South" because my publication will focus on Milwaukee's south shore communities. I feel that these communities are largely underrated, and underrepresented in the local media. Communities like Cudahy and South Milwaukee, for example, are unfairly maligned for being unsophisticated and working-class. But these communities have so much going for them—a gorgeous lakeshore and scenic parks, caring residents, and loads of small businesses and restaurants.
My husband Franz and I have been Bay View homeowners for five years now. I also serve on the St. Francis Celebrations Committee, which has been on hiatus due to the pandemic. I'd like to get even more involved in my community, and help bring awareness of all the good things Milwaukee's south shore has to offer.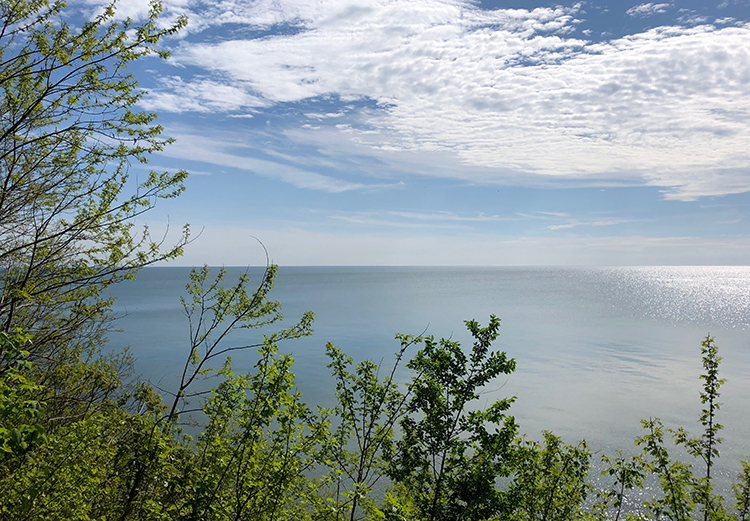 MR: Your business description mentions your intention to "highlight positive news" in the South Shore communities. Why do you feel it's especially important to focus on good news?
CJ: With the pandemic and upsetting events of 2020, I think people are burned out by bad news. Also, there's so much misinformation out there. It's exhausted to be bombarded by all of this on social media and online every day, and can really take a toll on one's emotional well-being. There are good things happening in communities every day, whether we see them on the local news or not, and I wanted to showcase these stories. That's why my tagline for Brewtown Buzz South is "Good News. Great Communities."
MR: What sort of things you're planning to cover at Brewtown Buzz South? Are there any recurring features in the works? Any other things you're hoping to implement?
CJ: I plan to cover small businesses, local restaurants, bars and pubs, coffee shops, high school and professional sports, nonprofit organizations and neighbors giving back to the community, performing arts, artists and musicians, local events, home and garden, and more.
I'll be publishing my mother Marilyn Jozwik's weekly column, JozWit, along with a sports column from BBS contributing writer Steven Mathie. I will also have a Pet Corner page, with a "Pet of the Week" feature. South shore residents can submit pictures and bios of their pets. I'm thinking of adding other reoccurring features down the line; maybe a Local History section.
MR: How can people—readers, local business owners, anyone else—get involved and help make Brewtown Buzz South a success?
CJ: Great question, thanks! I'm always open to feedback and suggestions regarding BBS. Feel free to email me at [email protected] I will be hosting free monthly Zoom meetings, a sort of community roundtable in which people can offer story ideas and other suggestions for the publication. Also, as I'm just starting out, it would be very helpful for readers to share my stories on social media in order for me to boost web traffic. I'm offering an introductory ad placement special for the website—$40 a month or $100 for three months. Anyone interested in advertising can email me at the address I mentioned.
MR: Anything else you'd like to add?
CJ: Yes! I'm planning to ad a subscriber option for the publication. I'm still working out the details. I also have a few calendar and other community fundraiser ideas in the works.
Check out the newly-launched Brewtown Buzz South site HERE. You can also keep up to date on the new publication by following Brewtown Buzz South on Facebook, on Instagram, and on Twitter.