For a region that's constantly changing, Milwaukee and its surrounding suburbs actually boast a respectable number of vintage "ghost signs" on area buildings. These signs serve as gorgeous reminders of earlier times, bygone businesses, and artistic evidence of things that would otherwise be lost forever. There are enough of these relics in the region to fill a book, and local historian Adam Levin did just that when he released his book, Fading Ads Of Milwaukee, early last year.
Among the 70 aged adverts included in the book is a dazzling mural on the side of a Layton Avenue building in St. Francis. For decades, the structure was emblazoned with imagery leading folks to Bud's Sport & Marine Shop in nearby Cudahy. It was covered up at some point, but the gorgeous and well-preserved ghost sign saw the light of day again in 2018 when work was done on the exterior of 2918 E. Layton Ave. and the mural was revealed.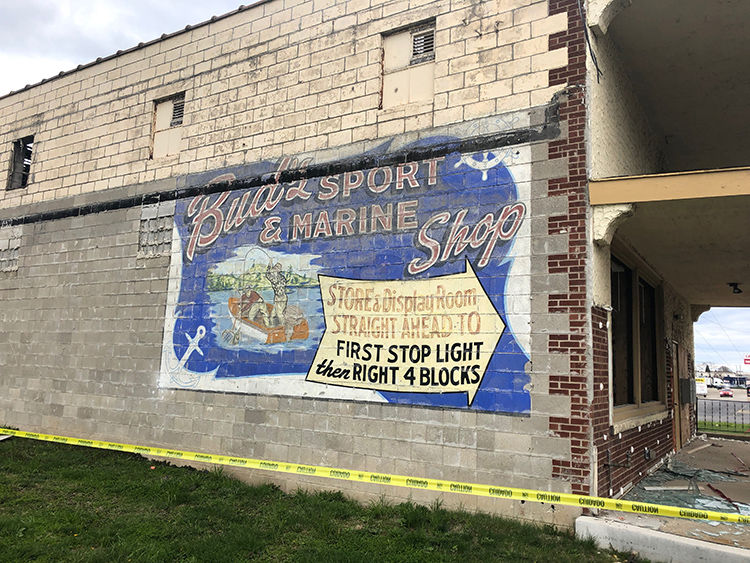 Though the sign got a few more years of unexpected life and was seen by countless motorists on the airport-adjacent causeway in its time, we're sad to report the Bud's Sport & Marine Shop ghost sign is no more. Both the building and the vintage mural on its western-facing wall were demolished on Tuesday.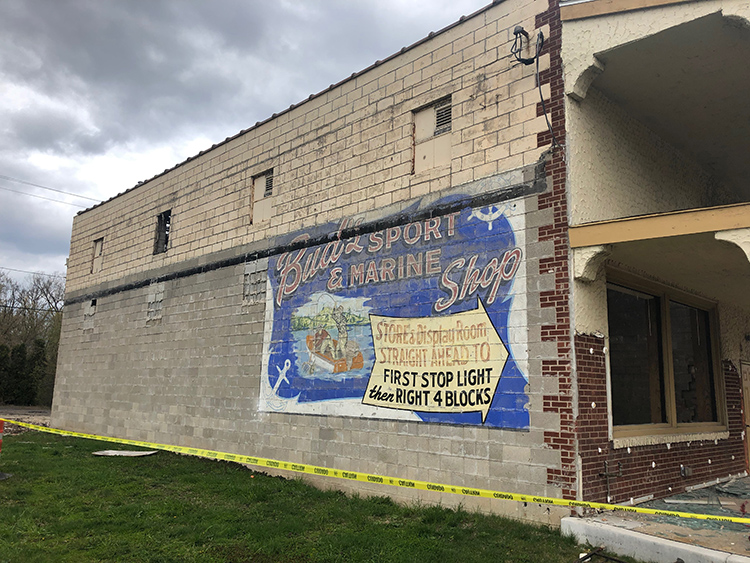 We happened upon the impending destruction earlier this week.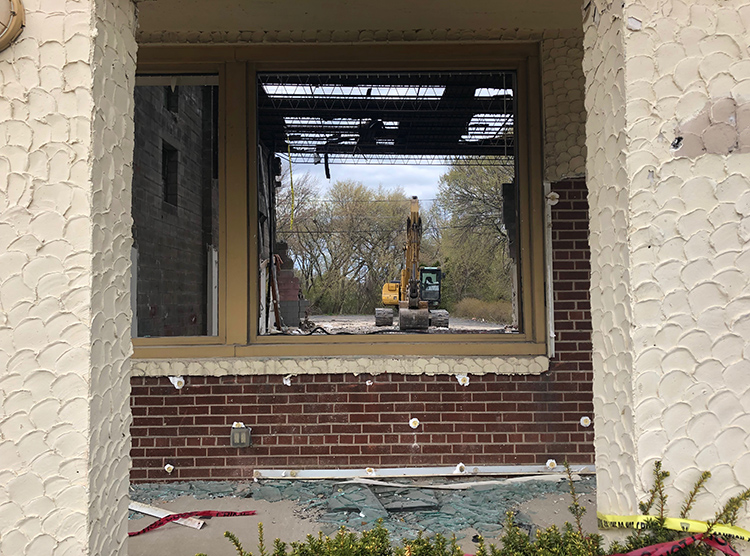 Knowing the building and the Bud's sign were both not long for this world, we dropped by a few times on Tuesday to try and document its last day in the sun.
Around noon yesterday, the demolition crew was taking down what was left of the building's eastern wall, followed by the front of the building. After getting the okay from one of the workers, we watched from a safe distance.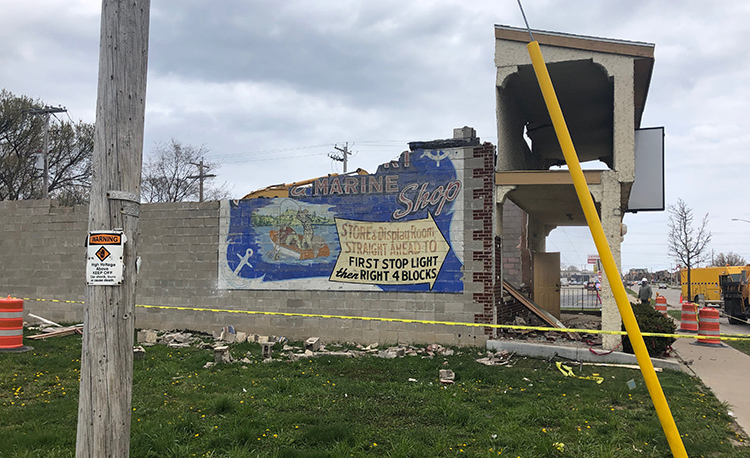 By this point, the ghost sign (which was fully preserved at the start of the day) was partially taken down. Unfortunately, we were unable to stay long enough to see the ghost sign completely demolished, but we returned around 3:30 p.m. to find this…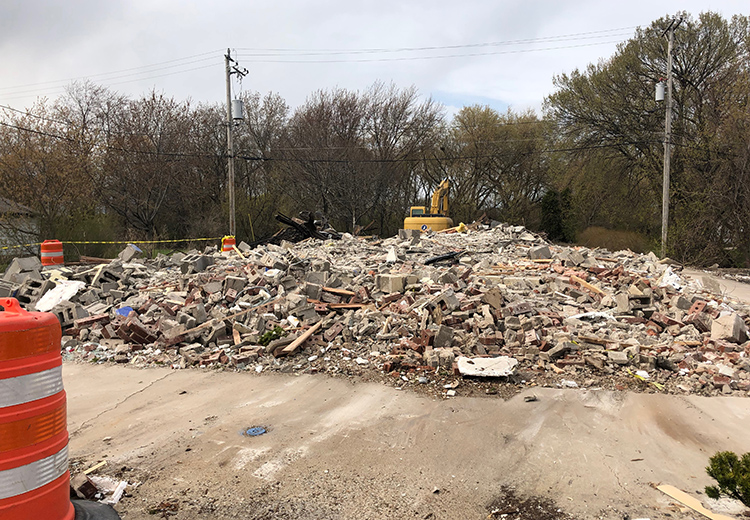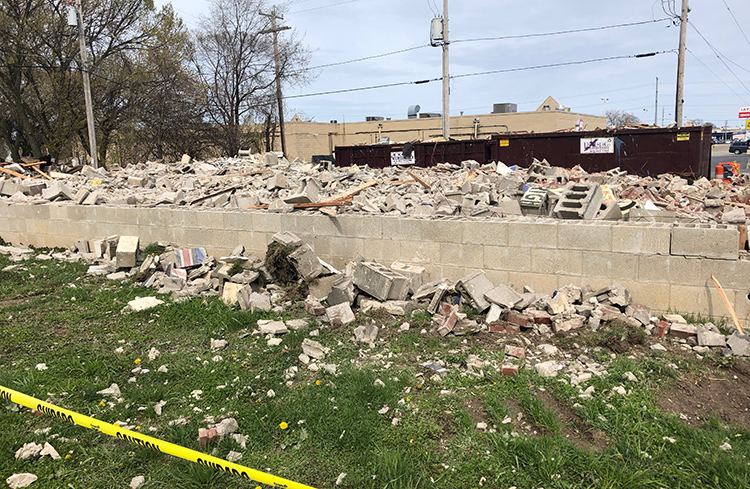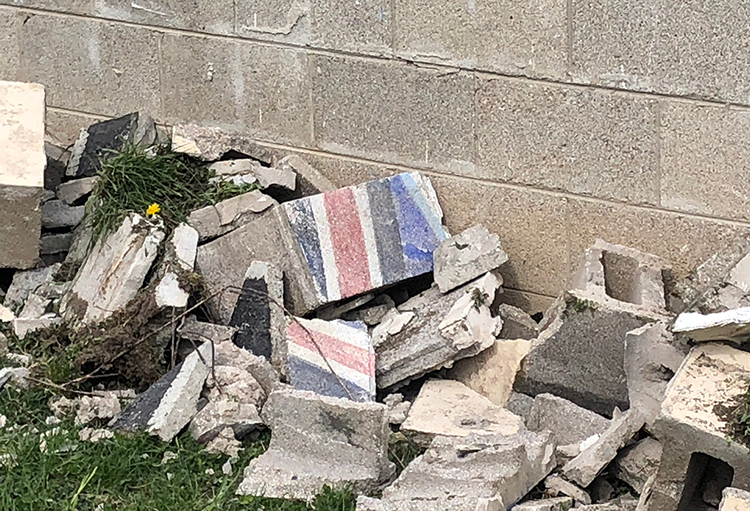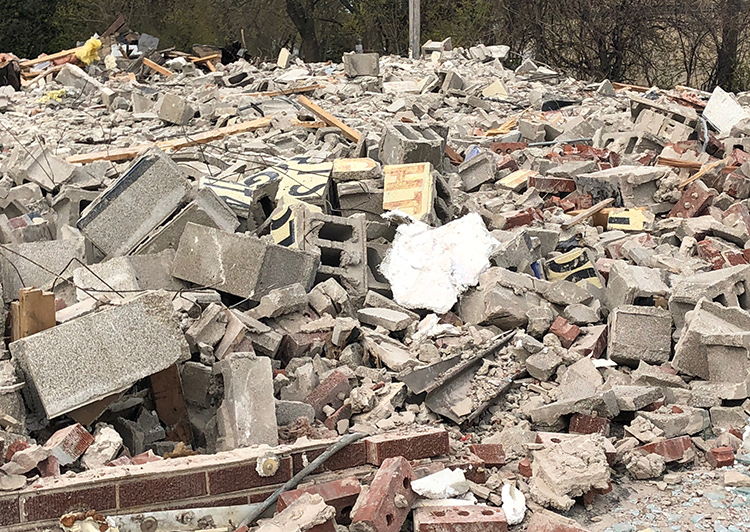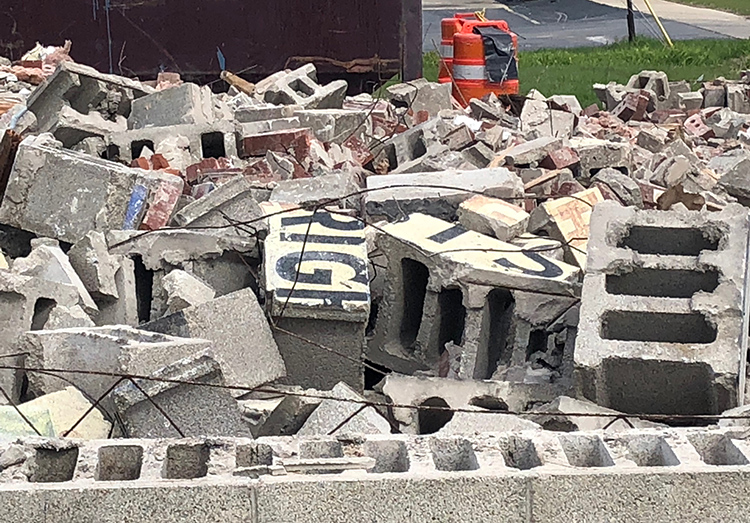 Farewell, Bud's Sport & Marine Shop ghost sign. You'll be missed. We look forward to luxury apartments or a Jimmy John's or some shit being built on this lot in the near future.