Today, it seems like the Geico gecko is the height of clever advertising campaigns. While some ads and commercials are arguably comical and memorable today, gone are the days when ads appeared solely on the backs on magazines, vibrantly colored, like works of art.
While Milwaukee was best known for its breweries back in the day, many other local companies held their own with advertising. Here are seven pre-World War II ads, many of them courtesy of Milwaukee's Chudnow Museum.
1. Holeproof Hosiery (1920s)
Designed by nationally known artist Coles Philips, this, like many of his other ads, uses the Art Deco style, evidenced by the brilliantly colored peacock. According to Joel Willems, curator of the Chudnow Museum, which showcases thousands of items in former Milwaukee lawyer Avrum Chudnow's collection, Holeproof Hosiery was known as "the hose that stood up" because of the elastic used. Chudnow's wife's grandfather worked for the company as a supervisor. "That's probably why we have a bunch of these ads in our collection," Willems says.
In the 1930s, Holeproof, which made their stockings with Chinese silk, moved production from Milwaukee to Australia, due to the country's proximity to China.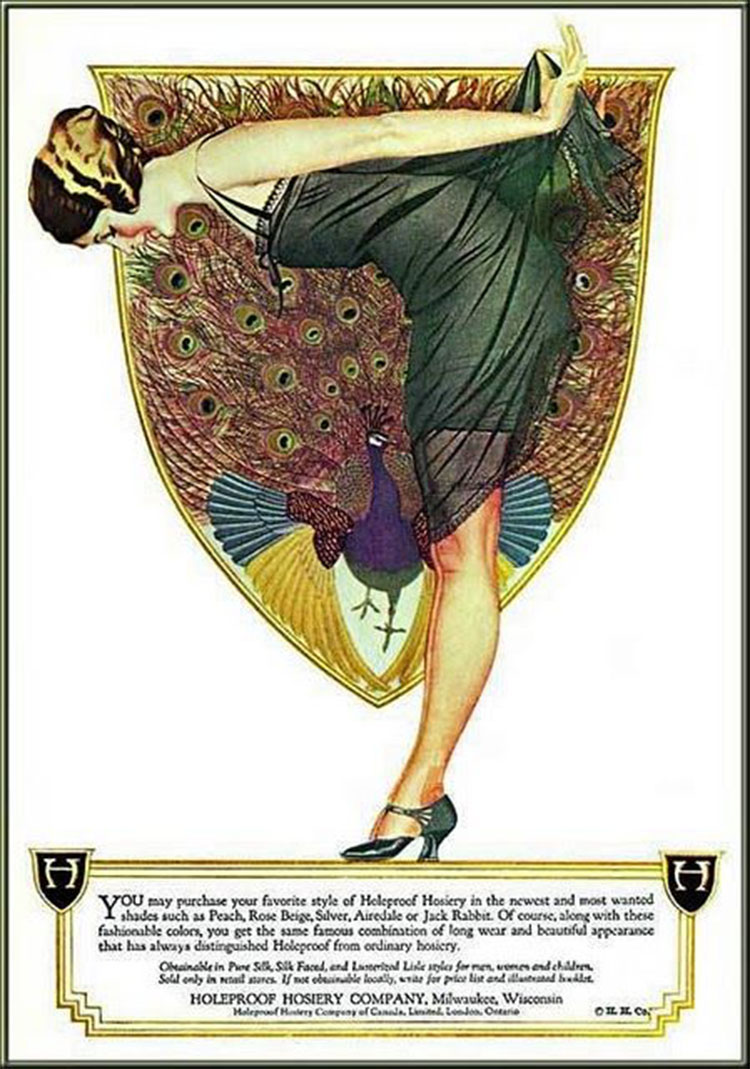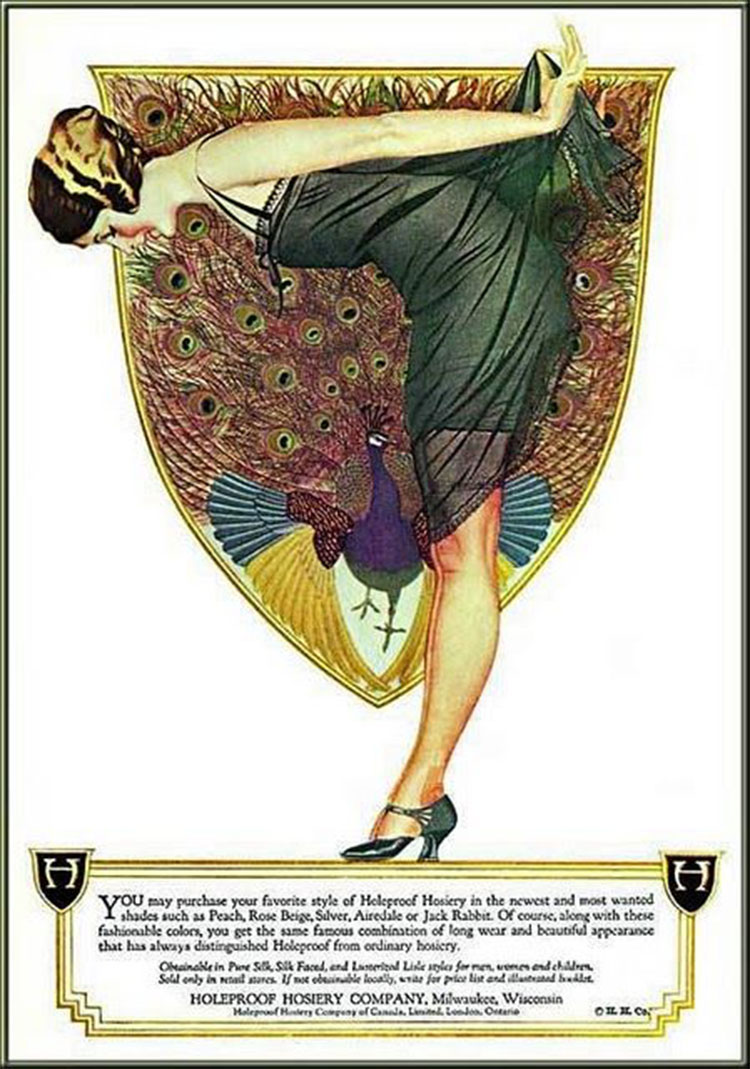 2. Luxite (1918)
Luxite, a smaller hosiery company owned by Holeproof, also featured ads by Phillips. To save on print costs, Phillips would often use the same color background as a clothing item worn by one of the figures in the ad, then blend in the two through use of negative space. For example, in this ad, the woman's dress is the same color blue as the background, but the use of an outline allows the dress to stand out from the background.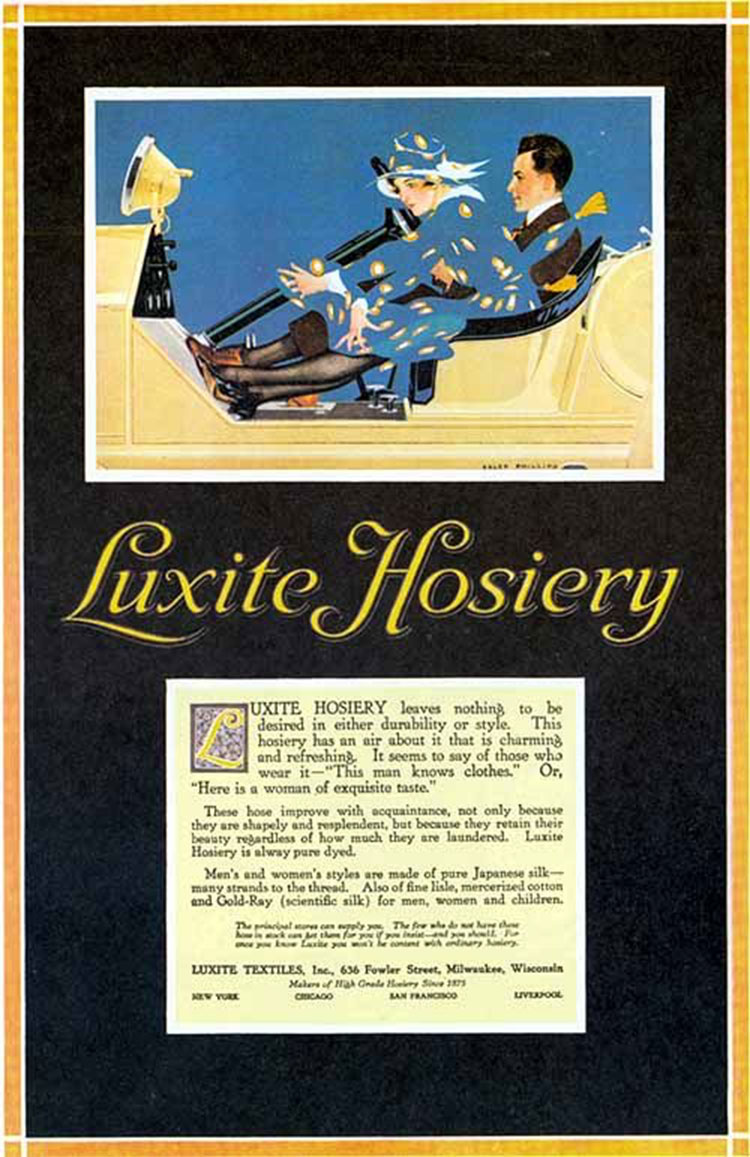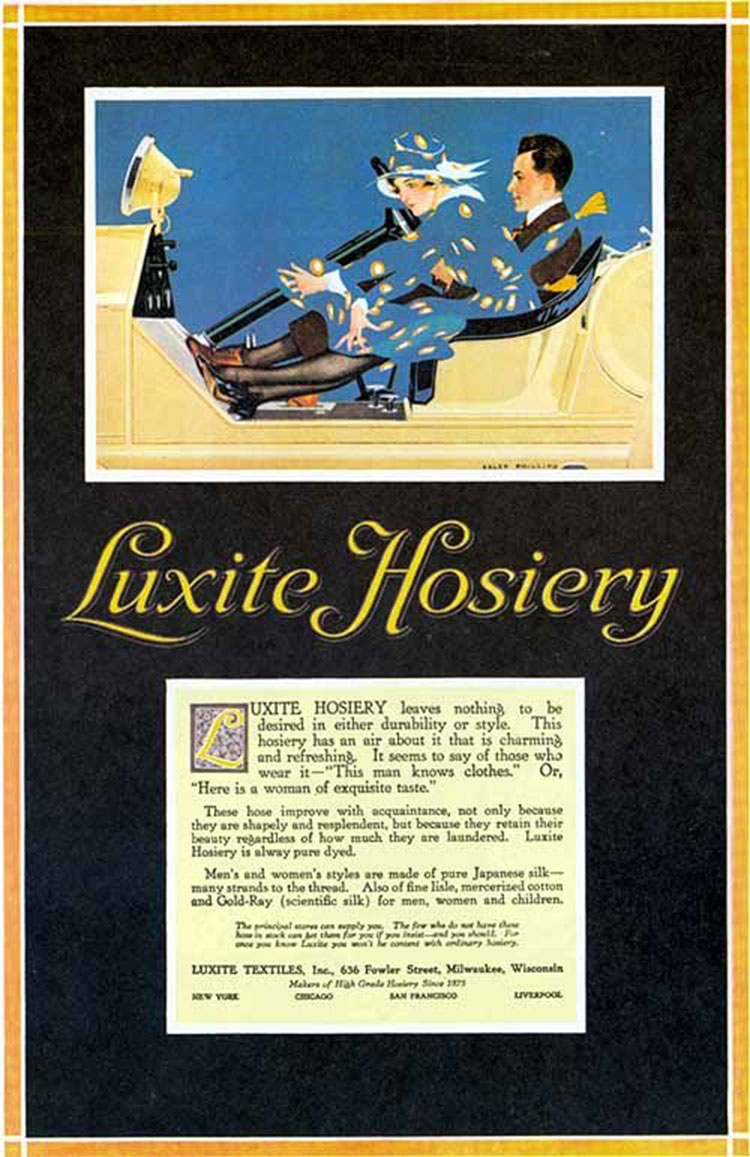 3. Palmolive (1918)
Palmolive, which began as the B.J. Johnson Company in Milwaukee in the late 19th century, changed its name due to the popularity of its Palmolive products—mainly soaps and shampoos, which were made with a mixture of palm and olive oils. The company merged with Colgate in Illinois in 1927.
Painted by Neysa McMein, an illustrator who led a colorful life (no pun intended), this ad's Cleopatra theme was a popular one for the time. Egyptian motifs were common in many Art Deco works. A prolific artist, McMein designed many covers for McCall's and other magazines.
McMein was a liberated woman for her time, involved in an open marriage and having affairs with movie stars such as Charlie Chaplin. A member of New York's Algonquin Round Table, a group of prominent writers, critics, and actors, McMein entertained its members, including Mary Pickford, Harpo Marx, and Noel Coward, at her painting studio. She also hosted "adult" parties that were reportedly scandalous enough to garner attention from Life magazine.
For $5, Chudnow Museum visitors can pick up an actual 1920s bar of Palmolive soap in the gift shop. Willems says the museum also sells them on eBay.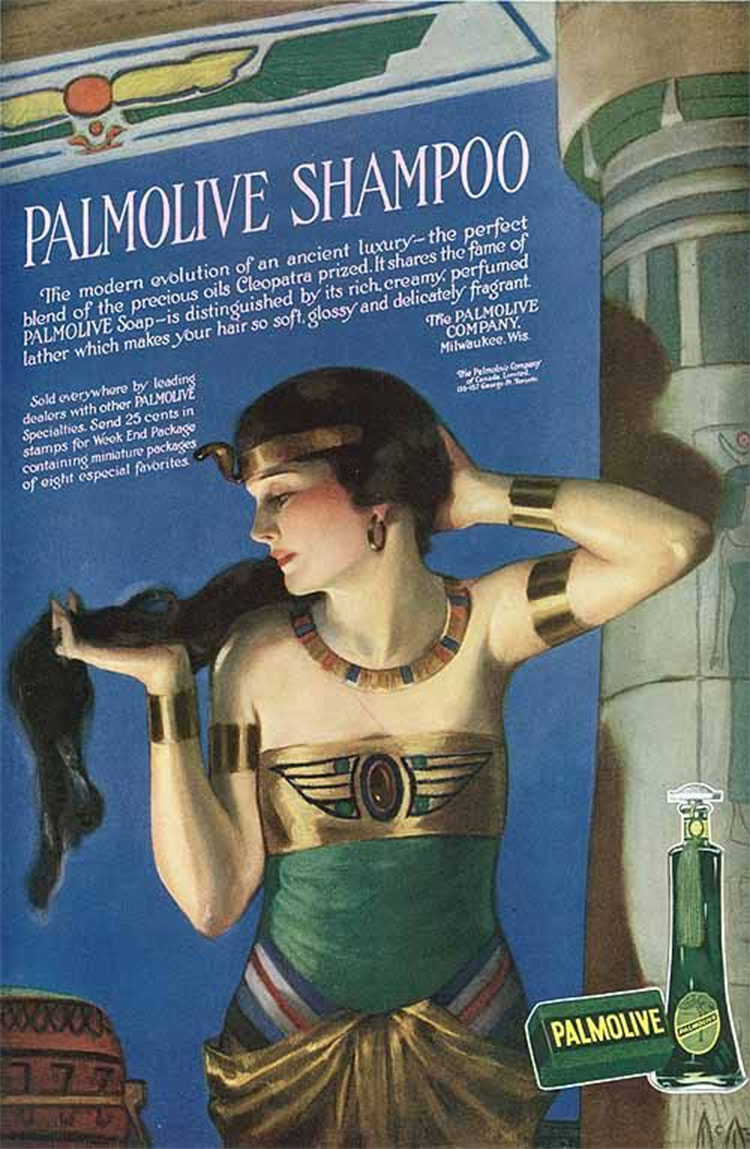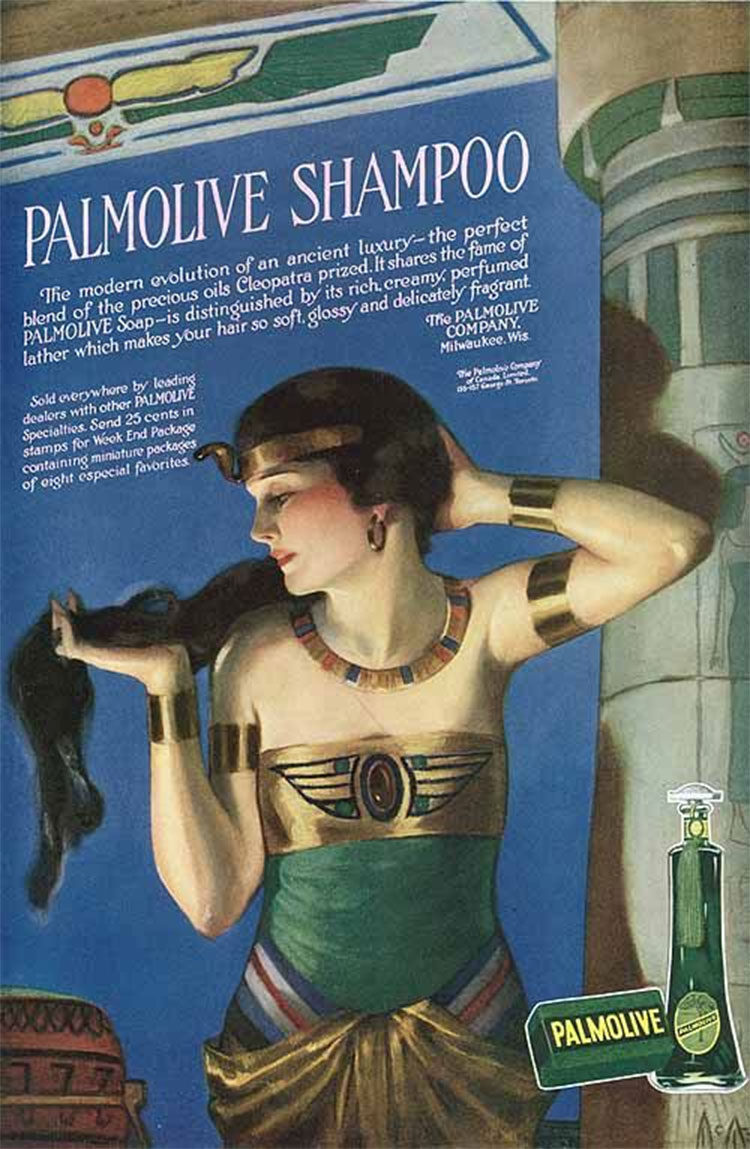 4. Campfire Marshmallows (1920s)
Marshmallows in a green salad might seem like an odd food combination, but that's nothing compared to the meatloaf and tomato soup recipes compiled in the Campfire 1922 cookbook. (Willems, who owns a copy, says he's tried a few of them, and some are—well, questionable.) Introduced by the Redel Candy Corp. in Milwaukee in 1917, the marshmallows made their claim to fame in 1939, when members of the Campfire Girls used them to make the first-ever Rice Krispie treats for a fundraiser.
Campfire, now owned by Duomak Inc. brands, is still going strong at its Illinois headquarters. Need a S'more, or baking recipe that uses marshmallows? Find it at campfiremarshmallows.com. (Those who like adventurous—and most likely, disgusting—food combinations will be disappointed; marshmallow meatloaf recipes are nowhere to be found.)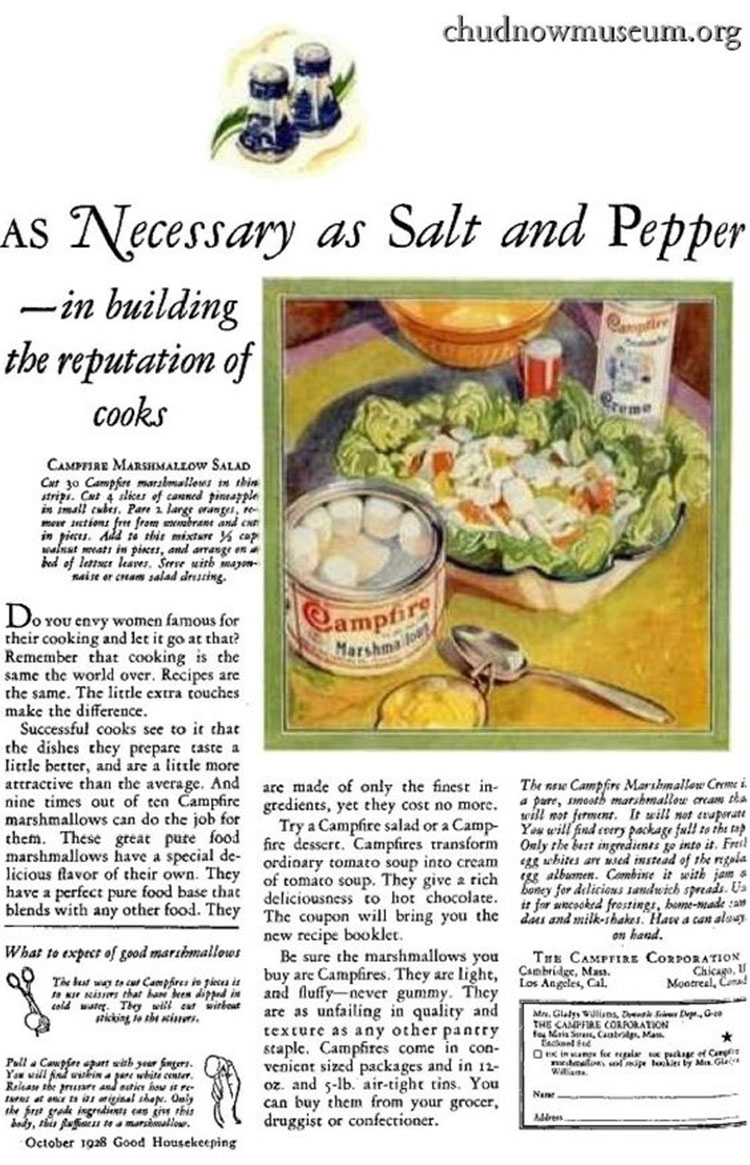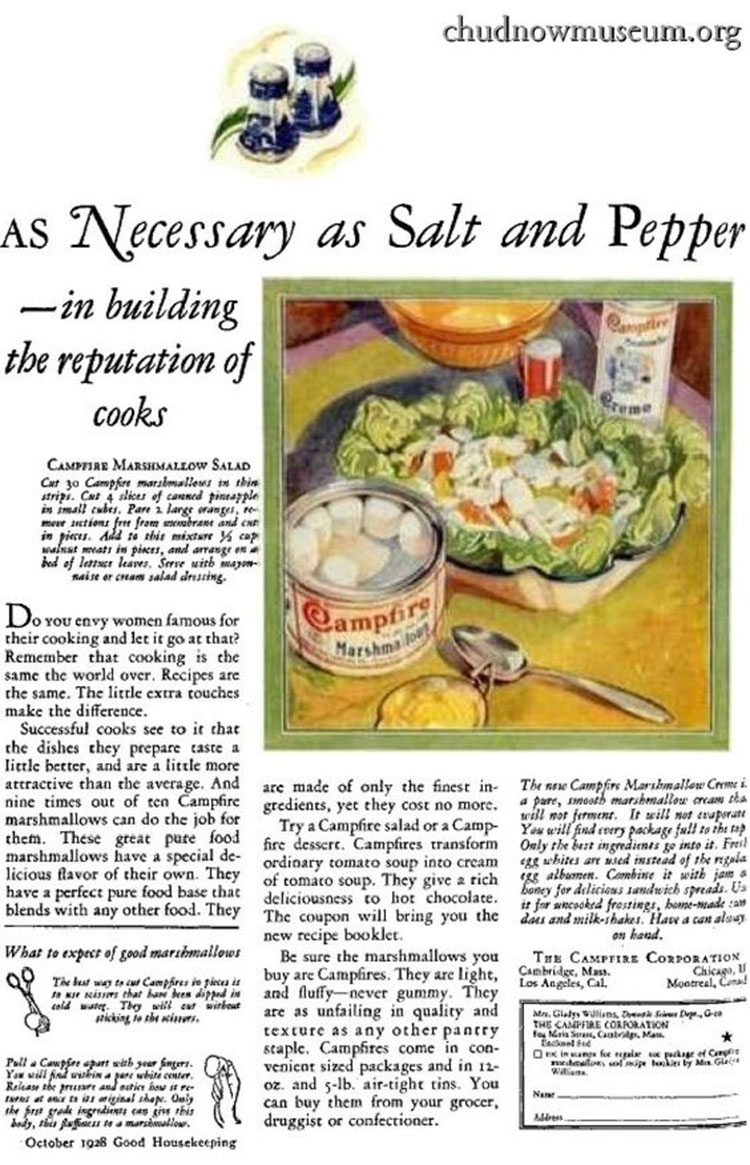 5. Cream City Brewing Company (circa 1896)
Cream City was one of the six big beer companies to survive prohibition, according to Willems, but the company folded in 1939, when the brew master died and took his recipes to his grave. One of the brewery buildings, located at 12th and Juneau, still survives, but the rest have been torn down.
Willems says the ad was published in a book titled Milwaukee, A Half Century's Progress, which was printed to commemorate the city's 50th anniversary. Cream City is one of the few early beer ads the Chudnow has in its collection, the majority being Schlitz and Miller ads from the 1950s through the 1980s.
"This is Milwaukee. Obviously, we're going to have beer (memorabilia)," Willems says.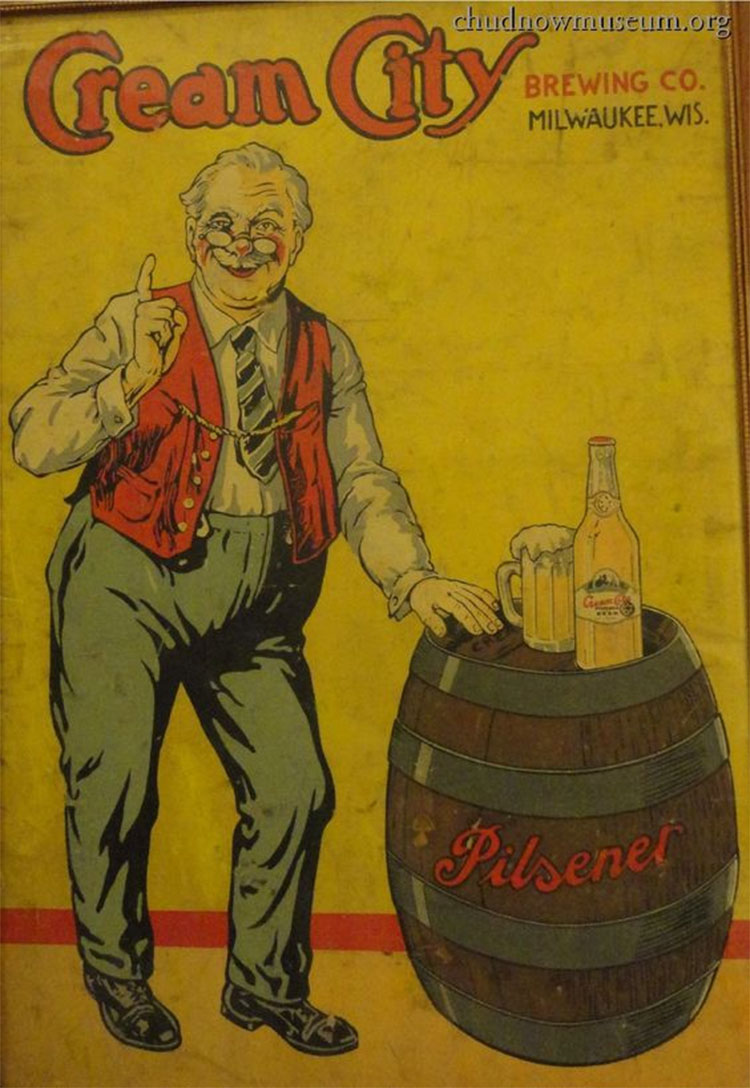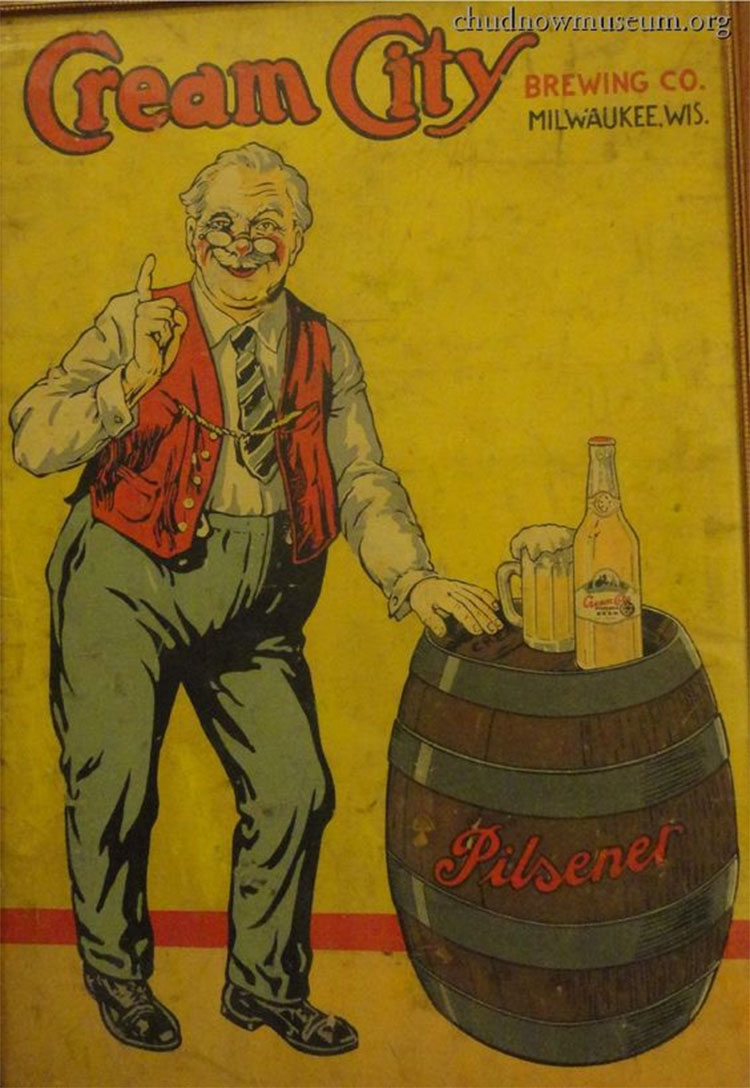 6. Miller High Life (1907-1915)
Founded in 1855 by German immigrant Frederick Miller, Miller Brewing Company remains Wisconsin's oldest and most successful brewery. High Life is Miller's oldest surviving brand, dating back to 1903, according to the University of Wisconsin-Milwaukee libraries. Poured in clear glass bottles, the brew became widely known as "The Champagne of Beers," but was later marketed to working-class men, despite its fancy moniker.
The "Fountain of Health" ad slogan may or may not have been tongue-in-cheek (did they know about cirrhosis of the liver back then?) but the cartoony, vibrant artwork is certainly entertaining.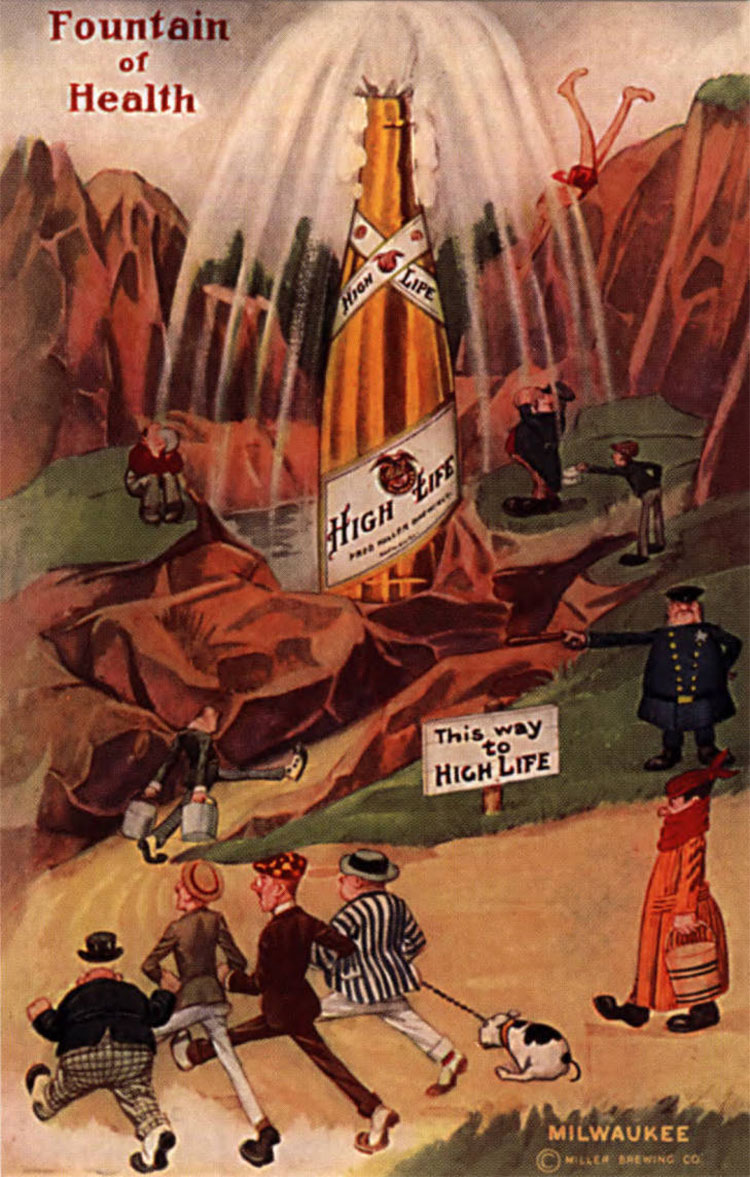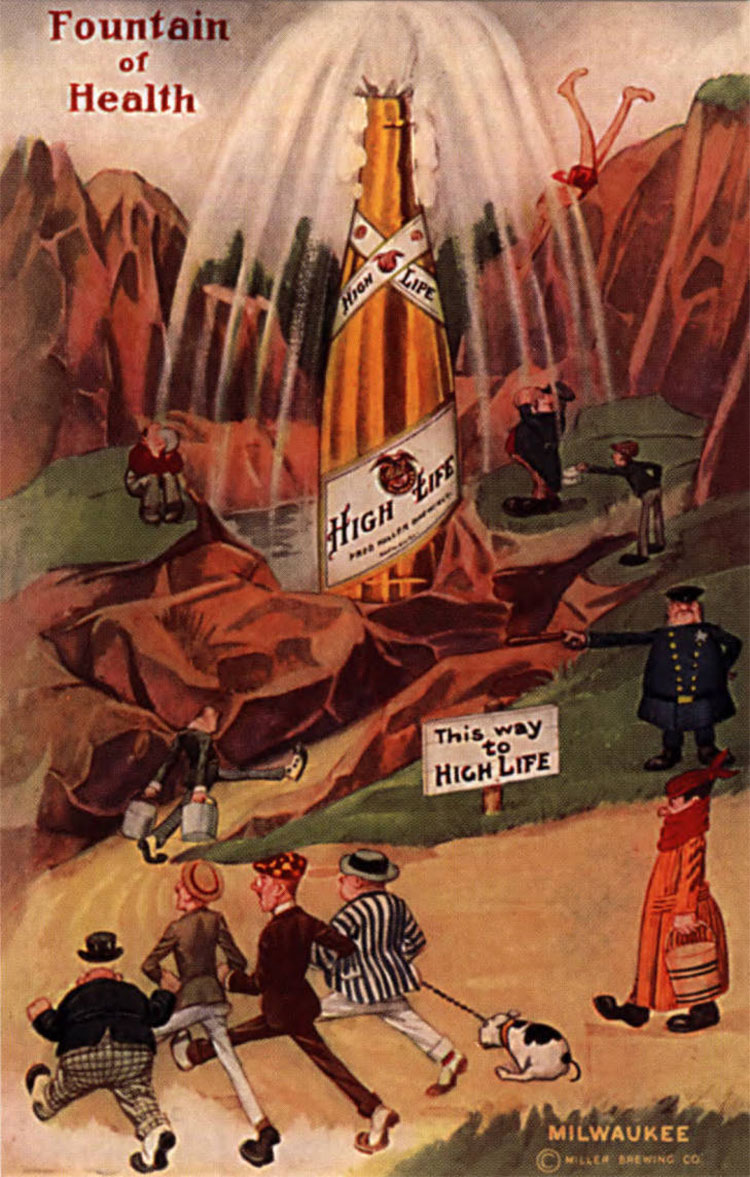 7. Master Lock (1924)
This ad pays tribute to the strength and durability of the laminated steel lock, made out of the same metal used in naval battle ships and bank vault doors, patented on April 22, 1924.
Formed in 1921 by inventor and locksmith Harry E. Soref, Master Lock has a rich history, as displayed on their website. In 1925, Harry Houdini consulted Soref for advice on how to free himself from a certain pair of handcuffs. Soref recommended unlikely places for Houdini to hide padlock keys—including under his tongue. Nearly 90 years later, in 2012, President Barack Obama visited Master Lock to praise the company for bringing jobs back from overseas.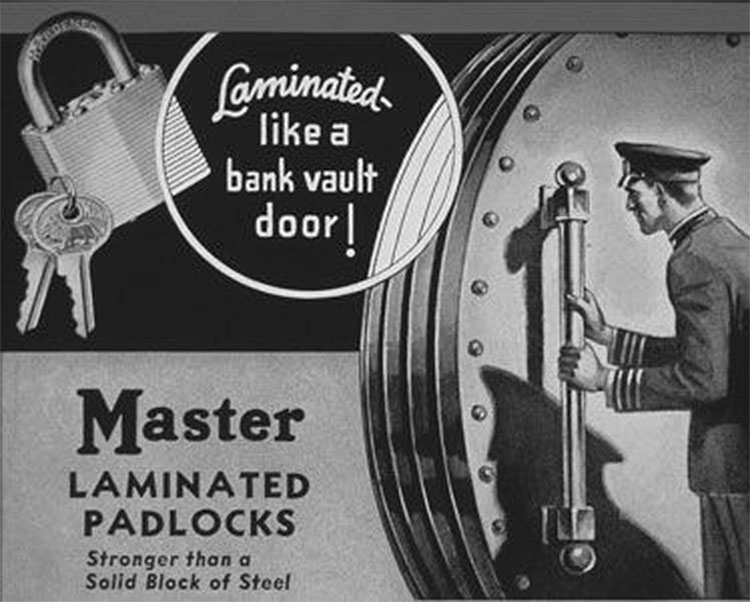 To browse these ads and more, visit https://www.pinterest.com/chudnowmuseum/vintage-advertisements-milwaukee-companies/.