Thanksgiving is a time for taking stock of the year gone by, for stuffing your face with family and friends, and for praying you'll get out of this thing alive without said family and friends saying anything horrible. For Milwaukee, it's also a perfect time to give thanks for the many, many things that make the city a wonderful (if sometimes bewildering) place to live. In no particular order, here are 19 things Milwaukee can be thankful for in 2019.
1. Giannis Antetokounmpo
We don't need to explain this one. He's the best. Just watch.
2. Milwaukee breweries
To be honest, there was a while there when Milwaukee's "Brew City" moniker wasn't even close to accurate. Those days appear to be over, though, as the number of Milwaukee area breweries has more-than doubled in the last five years. Moreover, increased presence, local competition, and occasional collaboration, has done wonders to elevate both the caliber and the diversity of Milwaukee craft brewing. Along the way, the burgeoning beer scene has also inspired out-of-town operations like Indeed from Minneapolis and Door County Brewing Co.'s affiliated Hacienda offshoot to make their way to the new and improved "Brew City."
3. Kelsey Kaufmann and other all-ages warriors
It's been a long and unnecessarily difficult road to get here, but it very recently got easier for Milwaukee venues to host all-ages shows. That's largely thanks to the hard work of Kelsey Kaufmann, Peter Murphy, and so many others, who have worked to get outdated ordinances that prohibit all-ages events at many Milwaukee venues amended. A few I's need to be dotted and some T's have yet to be crossed, but it appears 2020 is going to be a turning point for all-ages events in Milwaukee.
4. More more venues!
Doesn't it seem like there are more concerts in Milwaukee than ever before? That's probably because there are more concerts than ever before. Adding to the already-impressive assortment of theaters, clubs, and other music venues is a handful of new places Milwaukeeans and visitors can catch shows. Of course, Fiserv Forum lures some of the most popular acts in entertainment Milwaukee to downtown Milwaukee. On the other end of the spectrum, X-Ray Arcade in nearby Cudahy has been an all-ages haven for notable punk and indie acts, and fellow newcomers like Walker's Point Music Hall, The Cooperage, and Pabst Milwaukee Brewery & Taproom have been boons to certain segments of show-goers.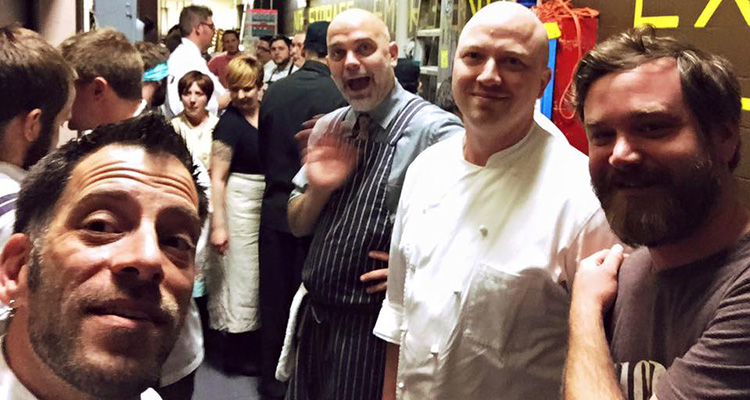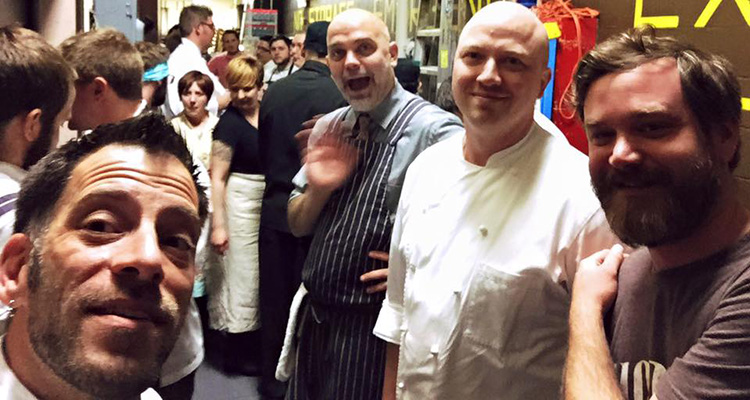 5. Local chefs working together
Milwaukee dining has simply never been better than it is right now. One of the innumerable reasons for that is the uncanny way Milwaukee chefs work together and support one another. Whether collaborating on events like Dim Sum Give Some, eating at each other's establishments, or openly singing the praises of their culinary counterparts, it's bringing chefs together and helping to push Milwaukee dining to exciting new places as a direct result.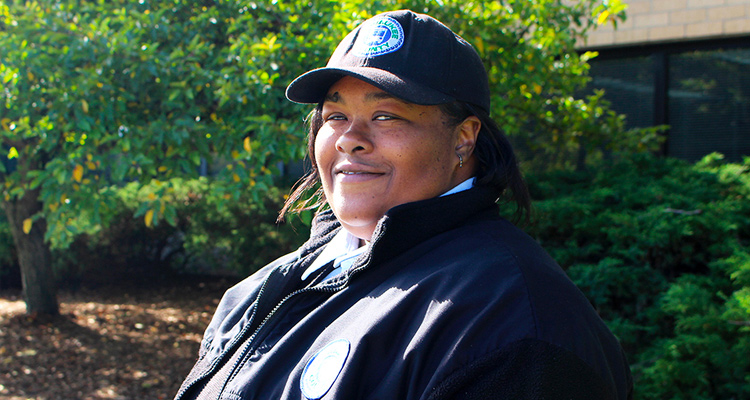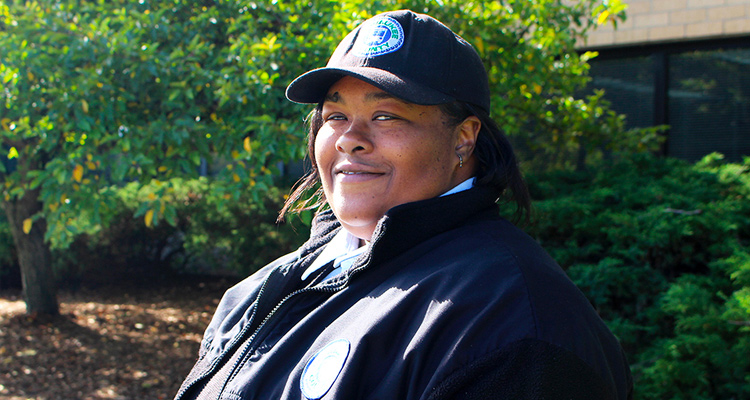 6. MCTS drivers
When Milwaukee County Transit System isn't busy getting a vast portion of the city from point A to point B, its drivers are making Milwaukee a safer and better place to live by going above and beyond in a number of ways. In recent months alone, drivers have saved people from a house fire, picked up a homeless man in the middle of winter and took him to an emergency shelter, rescued a lost baby from a freeway overpass, and rescued two children on the same day. MCTS is great and its drivers are legitimate heroes.
7. Christian Yelich
We don't need to explain this one. He's the best. Just watch.
8. Milwaukee Public Libraries
Similar to the way Milwaukee is home to an out-of-this-world County Parks system, the city also boasts an abundance of amazing public libraries. Even though the publishing industry is in a state of decline, Milwaukee Public Library continues to be an invaluable asset to the community. The city's 15 public libraries offer a wide range of literature, as well as free media like movies and music, a wealth of career and educational resources, and a safe, comfortable space for children and people of all ages to spend time.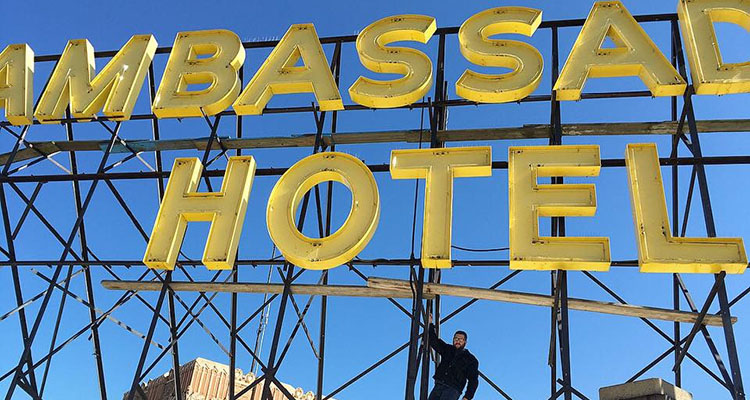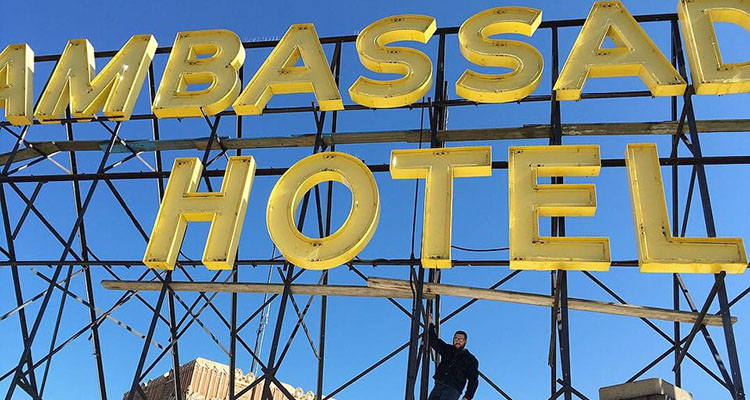 9. Old Milwaukee Facebook page
We don't need to tell you that Facebook is a horrible, divisive, and predominately negative place. However, one refreshingly positive and indirectly informative part of Facebook we've come to enjoy is the Old Milwaukee page. Administrator Adam Levin and other members post photos and other remembrances of bygone parts of Milwaukee life that paint a picture of what the city used to be like and how it compares in modern day Milwaukee. Best yet, stupid fights and off-topic posts are strongly discouraged.
10. Local music
This one isn't new. We've always been pushing Milwaukee's music scene, and it's only getting better. It's great to see it being covered on national platforms on occasion as well. If you're still sleeping on Milwaukee music, fix that immediately.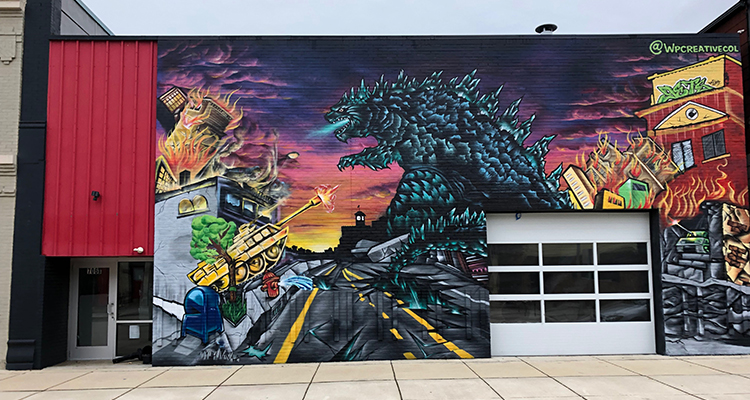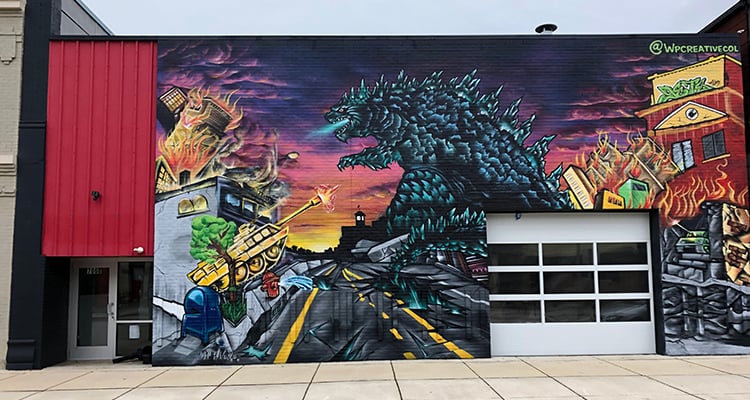 11. Comedy clubs are coming
After Jokerz and Comedy Cafe called it quits, Milwaukee's stand-up comedy scene was in a state of uncertainty. Rather than give up, ambitious comedians and dedicated promoters decided to take things into their own hands by hosting shows at a variety of breweries, bars, and other unconventional locales. Though that grassroots spirit, thankfully, seems to be here to stay, next year will also bring a new full-fledged comedy club to Milwaukee and one to the suburbs. The Laughing Tap is coming to Walker's Point in January. The Improv is also planning to open a location in The Corners Of Brookfield in 2020.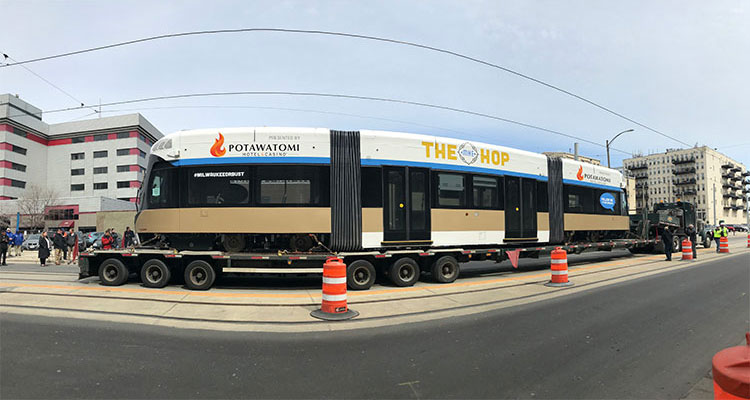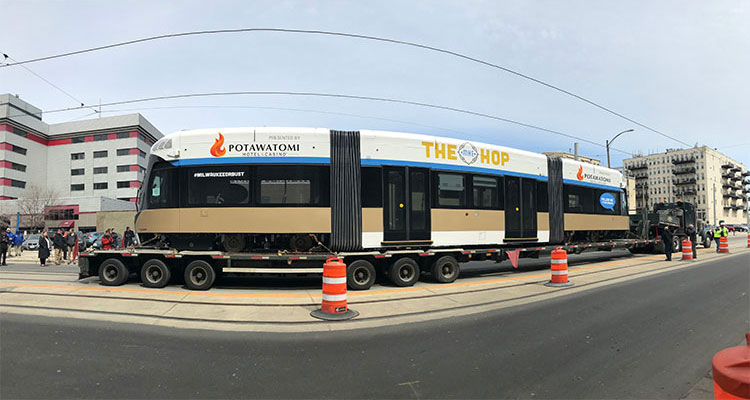 12. The Hop
Love it or hate it, you gotta be thankful for The Hop. Either you use it and you recognize it's handy to some folks or you don't use it and make memes about it. Also, we're thankful that so many people read about The Hop every time we write about it.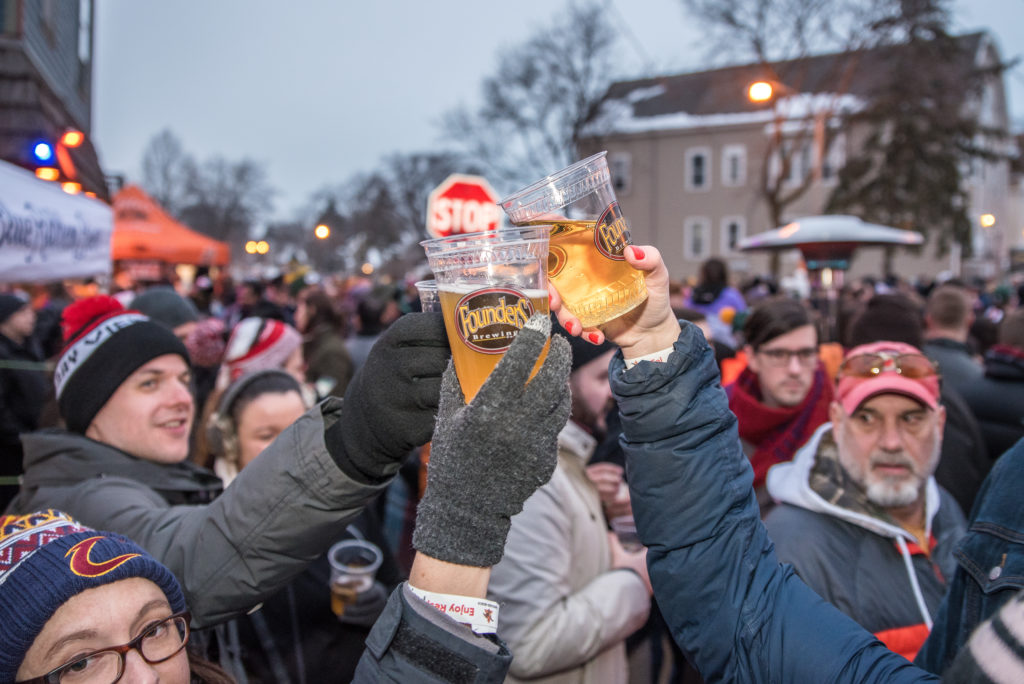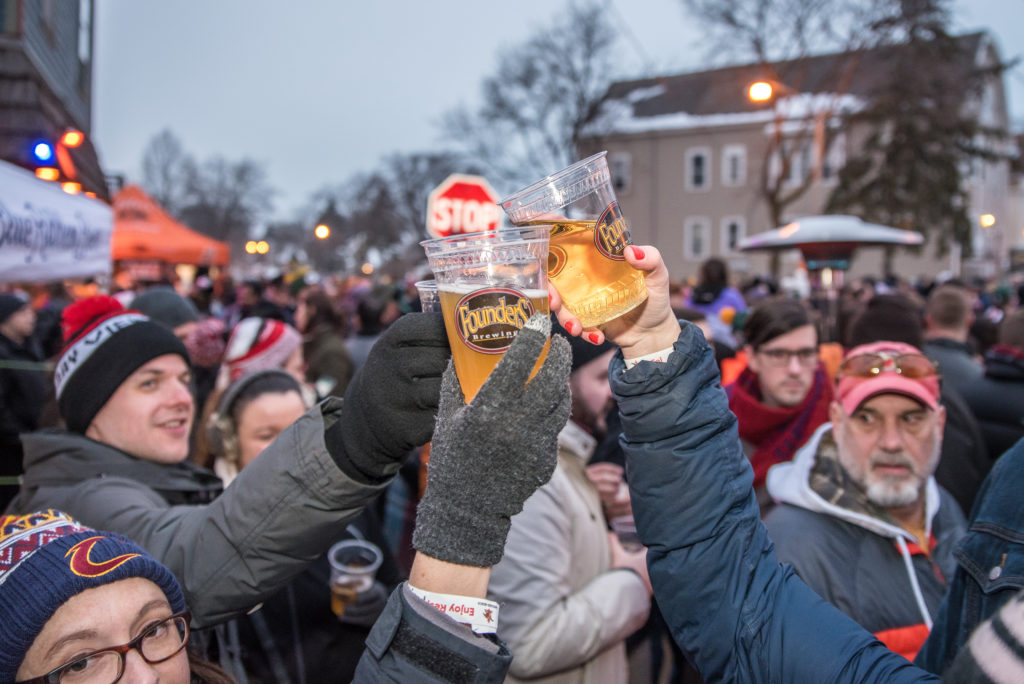 13. Endless festivals
Lately, Milwaukee's "summer festival season" has turned into an endless string of concert series, block parties, and other ambitious celebrations that run nearly year-round. Beet Street, Flannel Fest, and Milwaukee Film Festival, were causes for autumnal celebration. Winter will bring Mitten Fest and Wuckfinter, on top of an array of indoor festivities. Milwaukee Day is a city-wide event in spring that's here to stay. The days of squeezing a year of activity into a three-month window are gone, and we couldn't be happier about it.
14. Courage MKE, Milwaukee Women's Center, and other amazing local organizations
Yes, Milwaukee has its flaws, but the hard work and generosity a number of area organizations offer to people and animals in need helps the city become a better and more supportive place by the day. Courage MKE's newly-opened Courage House has been a crucial resource for LGBTQ+ youth. Milwaukee Women's Center continues to assist those who are impacted by violence. Urban Cat Coalition improves the lives of community cats. Those are just a few examples. Find the one(s) that mean the most to you, then consider donating and/or volunteering.
15. The ever-improving state of Milwaukee Film (and film in Milwaukee)
We've screamed the praises of Milwaukee Film before, but the organization has grown immensely in recent years, and they're doing better and more interesting things than ever before. Even when the Milwaukee Film Festival (which had its biggest and most successful year yet) isn't in session, Milwaukee Film is bringing compelling independent releases and campy classics to Oriental Theatre on a regular basis. Similarly, the state of film in Milwaukee has benefited from the support system, as hometown features like Give Me Liberty are earning praise both locally and far beyond.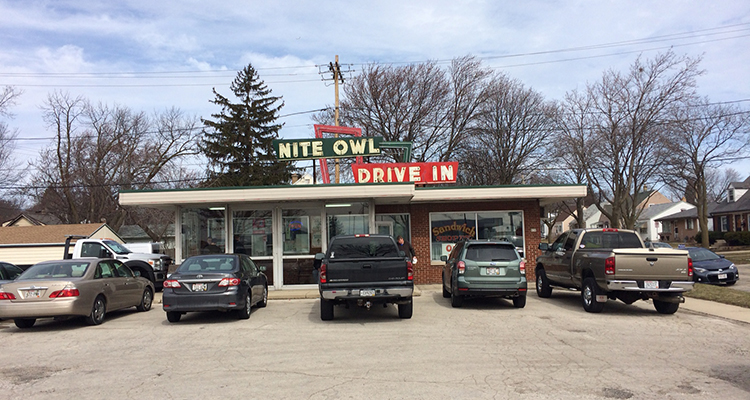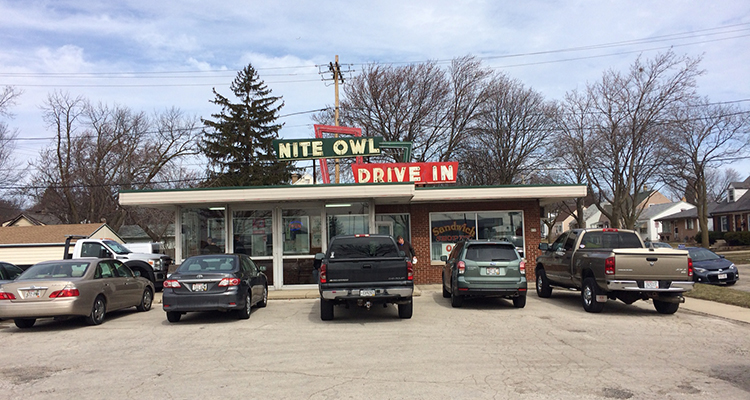 16. Timeless area dining and drinking gems
As Milwaukee continues its culinary, cocktail, brewing, and coffee-related revolutions, it's also great to see the city hold onto and appreciate many of its established local staples. We're glad places like Nite Owl, McBob's, Puddler's Hall, Leon's, Mader's, Benji's, and so many other "Mandatory Milwaukee" staples have stuck around to give locals familiar tastes and atmospheres they've known and loved for generations.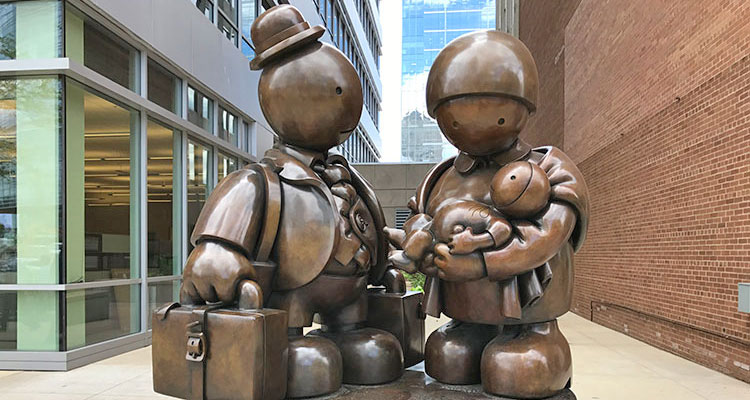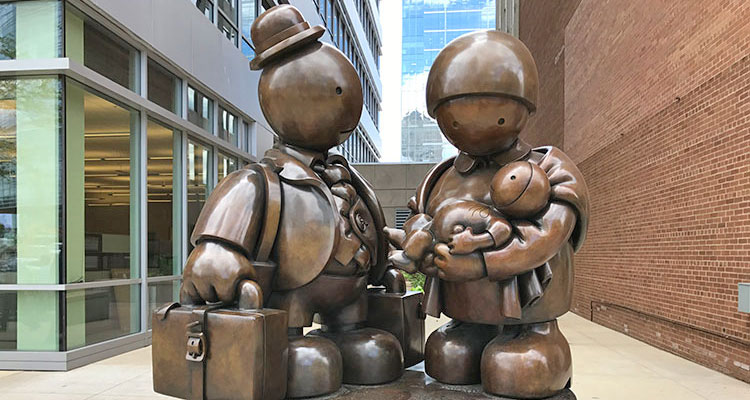 17. Sculpture Milwaukee
In recent summers (and briefly into autumn), Sculpture Milwaukee has transformed downtown into a weird, whimsical, and wonderful art gallery with works from respected artists from all around the world. Sadly, Sculpture's season came to an end in late October, but we're excited to check out the next batch in the spring of 2020.
18. "The other Brew City"
While local breweries are starting to collectively hit their stride, a variety of Milwaukee coffee roasters have been giving new meaning to the term "Brew City" for years now. Whether you're loyal to beans at Anodyne, Colectivo, Kickapoo, Valentine, or you swear by Pilcrow's award-winning cold brew, there's something to satiate and caffeinate every coffee drinker in town. Support your independent coffee shops.
19. You
If you're reading this and you've made it this far into the article, you love Milwaukee. We're all part of what makes Milwaukee tick and, together, we help make the city such a special place to live, work, and spend time. Thank you.