Congratulations! If you're reading this, you survived Thanksgiving, made it past Black Friday unscathed, and successfully navigated your way through regional retailers during Small Business Saturday. It's now Cyber Monday. Given the unthinkable difficulties business have faced in recent years, this unofficial online consumer holiday is more important than ever before. There are countless ways shoppers can support local retailers today without leaving the house. Here are some ways to buy online and support Milwaukee-area businesses this Cyber Monday.
Artery Ink
Use discount code "SHOPSMALL22" for items on Artery Ink's website for 15 percent off orders (excluding pre-orders and subscription boxes). The sale ends at 11:59 p.m.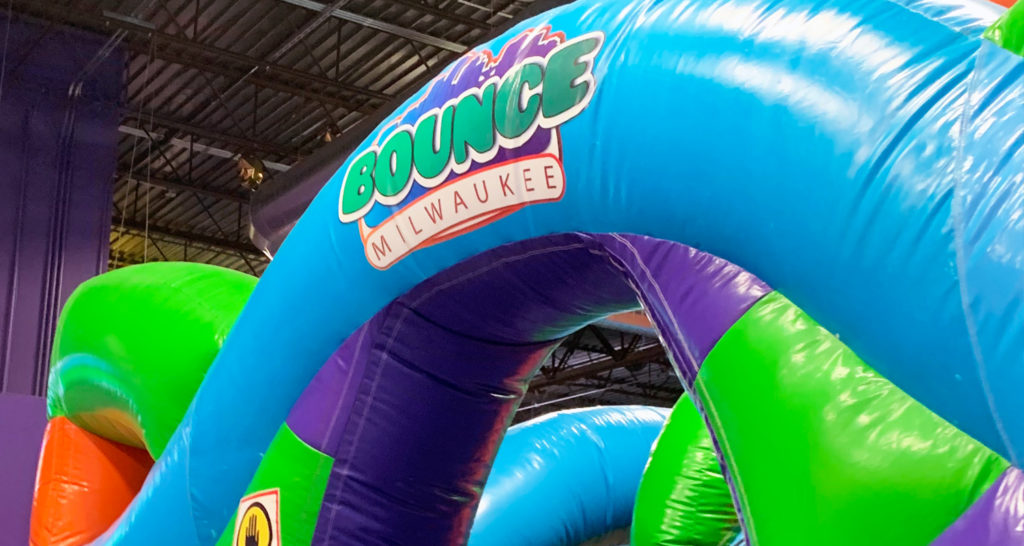 Bounce Milwaukee
Give your friends, loved ones, or your future self the gift of laser tag, inflatable fun, axe throwing, and more by buying Bounce Milwaukee gift cards. This Cyber Monday (and running through December 20), every $20 worth of gift card purchases come with a bonus $5 gift card.
Canni Hemp Co.
Walker's Point CBD retailer Canni Hemp Co. is offering free shipping on all online orders, a free gift with purchases of $75 or more, 25 percent savings sitewide, and up to 60 percent off select products.
Dope Folks Records
Milwaukee-based classic hip-hop reissue label Dope Folks Records is offering big savings this Cyber Monday. Spend $40 (the cost of two records) online and save 25 percent by entering the code "THANKS" at checkout.
Fiserv Forum/Milwaukee Bucks
Today is the final day of Fiserv Forum's "Deal Season" promotion, which offers discounts on tickets to Bucks game and an array of other events, such as: WWE Monday Night Raw, Kwik Trip Holiday Face-Off Holiday Tournament, Harlem Globetrotters, Monster Jam, Disney On Ice, Flat Out Friday, and more.
Fred Astaire Dance Studios
Fred Astaire locations in and around Milwaukee are offering a Cyber Monday special for new students that includes two 40-minute private dance lessons and a 90-minute social dance party for just $50 (down from $100 regular price).
Historic Milwaukee
Today only, Historic Milwaukee will be selling John Gurda's book, Milwaukee: City Of Neighborhoods, for only $21 online (marked down from its normal $39.95 price). New and lapsed members can also save on Historic Milwaukee membership between today and December 31 by using the "2022mem25" discount code.
Mb Squared Photography
Milwaukee photographer Michael Burmesch's Mb Squared Photography business is offering 30 percent off all 8″ x 12.5″ prints through the end of the day if the "BFCM30" promo code is entered at checkout.
Milwaukee Art Museum
Enjoy free shipping from Milwaukee Art Museum's store on orders placed Monday.
Milwaukee Ballet
Save 20 percent on tickets to The Nutcracker, which will take place throughout the month of December at the Marcus Center, by entering the code "GONUTS" here. Some exclusions and limitations apply. The offer expires Monday at 11:59 p.m.
Milwaukee Film
Starting at 9 a.m. on Monday, Milwaukee Film is inviting people to "jump in the virtual line" for the MFF 2023 Cyber Monday Flash Sale. Get early access to passes to the Milwaukee Film Festival (returning next April 20-May 4) at their cheapest prices. This is a one-day flash sale. After Monday, sales will be halted altogether until a later date.
Milwaukee Pretzel Company
The biggest Milwaukee Pretzel Company sale of the year is here. Starting Black Friday and running through the end of Cyber Monday, the pretzel maker is offering a 35 percent discount on online orders with the "BFCM35" promo code. Free shipping is also available for some qualifying items.
The Recombobulation Area
Since being launched by Milwaukee journalist Dan Shafer roughly two years ago, The Recombobulation Area has been an invaluable resource for keeping tabs on Wisconsin's complicated, unbalanced, and ever-changing political landscape as well as other civic issues. The upstart publication is an entirely reader-funded endeavor, so you should subscribe! If you subscribe today, you can support important area journalism for just $35 a year (which is 30 percent off the usual $50 price). Go here to take advantage of this special Thanksgiving offer between now and midnight.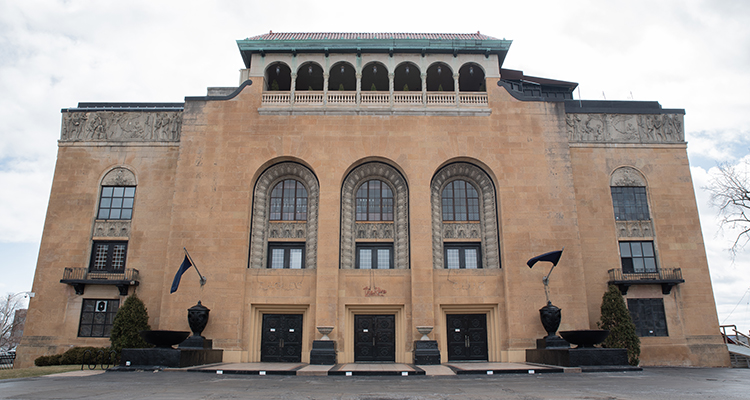 The Rave/Eagles Club
If you act before midnight, you can nab some buy one/get one free tickets to a bunch of concerts at The Rave/Eagles Club. Included in this offer is the Shrek Rave (December 9), SHAQ a.k.a. DJ Diesel (December 30), HunterGirl (February 11), Bayside (February 28), Fozzy (March 25), and many more. Go to The Rave's website and look for BOGO savings on more than a dozen upcoming concerts.
Wiskullskin
For more than 10 years, Wiskullsin has given Wisconsinites loud and stylish ways to display their state pride. As a way to give thanks to old and new customers alike this holiday season, Wiskullsin is offering a Thanksgiving weekend sale. The sale ends today, but if you act fast, you can save 20% by entering the promo code "BFCM20″ at checkout.
Milwaukee Record
In case you missed it or you've forgotten these past few days, we're nearing the end of our Pretty Good Online Auction. You can bid on close to 50 items—ranging from gift cards, local business prize packs, vintage apparel, limited edition prints, and TWO Mystery Boxes—until 7 p.m. tonight. We're splitting auction proceeds with Feeding American Eastern Wisconsin. Bid now! Bid often!