It's always wonderful to hear modern bands replicate the sometimes jangly, sometimes soaring alt/indie-rock sounds of the 1990s. It's even more wonderful, however, to hear the original bands from that college-radio era return with new (and good) music. Enter Big Mother Gig, a one-time Milwaukee fixture that recently released a new album, Gusto. If the first two sentences piqued your interest, you'll love this record.
Formed when frontman Richard Jankovich and friends were students at Marquette, Big Mother Gig slowly carved out a niche as a high-energy, Replacements-indebted favorite in a sea of middling cover bands. A debut LP was released in 1993 (My Social Commentary), followed by an EP in 1994 (Transition), and a Jeff Hamilton-recorded LP in 1996 (Smiling Politely). Radio airplay on stations like New Rock 102.1 and Lazer 103 materialized, as did shows with groups like Alligator Gun, True Heart Suzie, Miss Trixie, and more. But when Jankovich proposed moving Big Mother Gig to New York City, his bandmates were reluctant to leave. On August 30, 1996, Big Mother Gig played a farewell show at The Globe.
But the story didn't stop there. Jankovich eventually relocated to Los Angeles and reformed the band in 2017. Two singles and a full-length album, No More Questions, followed.
The new Gusto, meanwhile, is described as a "recovery record," and deals with a host of age-appropriate concerns: addiction, sobriety, family, marriage, depression, and hope. Opener "The Underdog" is an anthemic stunner," lead single "My Unveiling" is a sparkling swooner, and "Sober Man's Test" is an alt-country crooner. Toss in the world-weary "The Doctor Will See You Now" and the driving "High Functioning" (see a common theme in the song titles?) and you have a terrific record that transcends decades. Listen to it now. It's great.
Also, here's what our Apple Music library looks like right now, lol: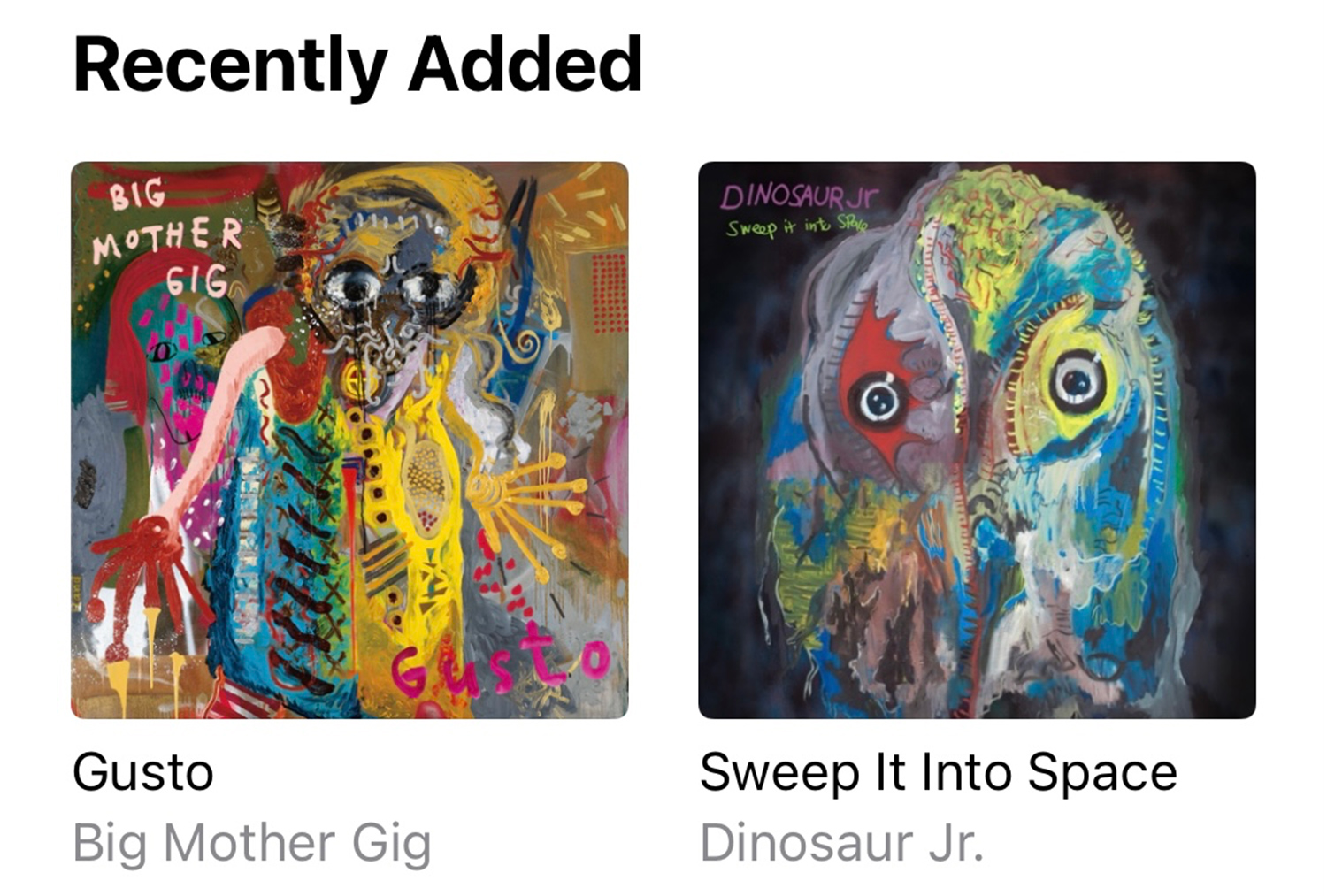 Exclusive articles, podcasts, and more. Support Milwaukee Record on Patreon.
---
RELATED ARTICLES
• Visit The Globe East circa 1996 with Big Mother Gig video, prep for band's reunion