The Milwaukee River is a lot of things: a playground for boats, pontoons, kayaks, and…swimmers? Yes, this weekend, up to 100 people will take part in the second annual Cream City Classic, an open swim in the Milwaukee River meant to highlight the need for clean city waterways. Is it safe? Is it clean? Maybe!
Once again organized by the Milwaukee Water Commons, the 1.5-mile race is set for Saturday, August 10. Registered swimmers will dip in at the Erie Street pier at 8 a.m., swim three-quarters of a mile upstream to approximately St. Paul Avenue, turn around, and swim back. Here's a map: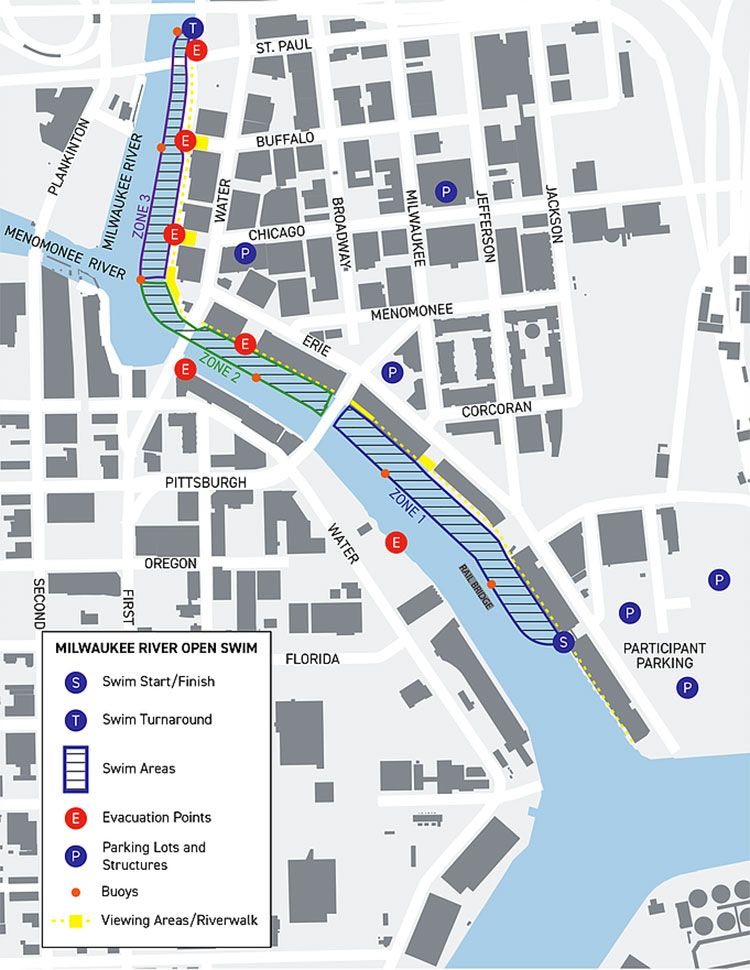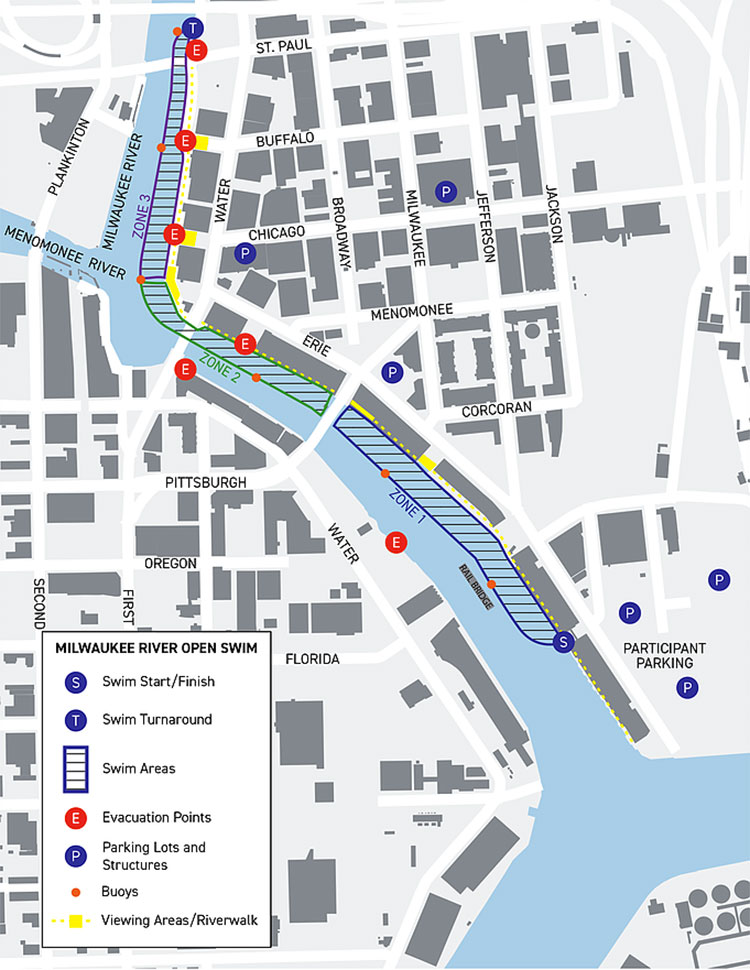 Registration closed yesterday, but organizers are encouraging folks to come out and watch the action and cheer on the swimmers. Lieutenant Governor Mandela Barnes will be on hand for opening remarks, and Milwaukee Riverkeeper "will test the water leading up to the event to ensure safe swimming standards are met."
So, back to the "safe" and "clean" questions. Some highlights from the Water Quality/Safety page include:
The location and date of this race were chosen specifically with water quality concerns in mind. The swim will occur in the downstream portion of the Milwaukee River where active mixing of water from Lake Michigan (known as seiche) creates improved water quality conditions. In addition, based on historic data, water quality in this lower portion of the river meets E. coli water quality standards (the same standard used for beach health) 100% of the time in August, based on data taken monthly since 2006 (at the Milwaukee River at Wells station). Water quality declines further upstream—the Milwaukee River at Walnut St. only meets water quality standards 77% of the time in August. Holding the race in mid-August also ensures the least amount of precipitation, which reduces the potential for storm-water runoff of pollutants into area waterways.

The race will be canceled for any of the following reasons:
• Significant rainfall 1-3 days prior to the event;
• Flooding conditions in which large debris is in the river;
• Rain, lightening, or thunder forecast during the event.
There are plenty more rules and regulations on the Classic's website, including certification requirements (you'll need a U.S. Masters Swimming membership) and skill-level warnings ("This race is not for novices; it is for experienced open-water swimmers only.")
Check out coverage of last year's race below. And to everyone swimming this year: GOOD LUCK!