Depending on which news sources you follow, Milwaukee is going through either a "renaissance" or a "reinvention." Or maybe it's a "reboot" or a "reimagining," like that crappy Tim Burton version of Planet Of The Apes. However you want to define it, it's safe to say that Milwaukee is currently building a lot of new shit.
• The developer behind the new BMO Tower at 790 N. Water St., as well as the next-door BMO Harris Bank building at 770 N. Water St., will create a pocket park in a vacant lot near the sites. Mark Irgens, chief executive officer and manager of Irgens Partners, says the park will have a "Third Ward" feel, and may feature artwork and patio space.
But there's more! According to BizTimes Milwaukee:
There will also be three restaurants between the two office towers. One would be in the BMO Tower, near the southwest corner of Wells Street and Broadway; another would be in the connector building, facing Water Street; and the third would be located on the first floor of 770 North where BMO's current retail bank branch is located.

There's also an outdoor area just south of the 770 building, at the northeast corner of Mason and Water streets. Irgens said that area will have outdoor seating for the restaurant.
Work on the BMO Tower should be complete "around April or May." [BizTimes Milwaukee]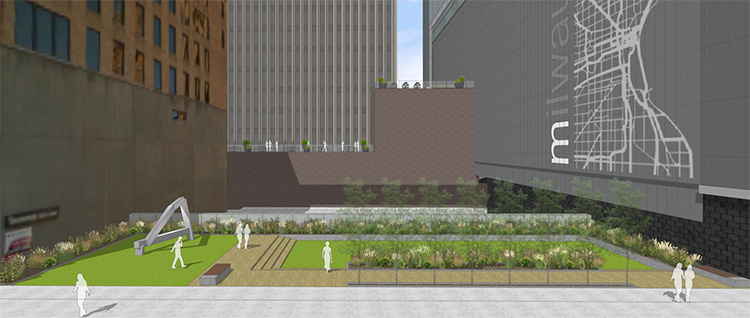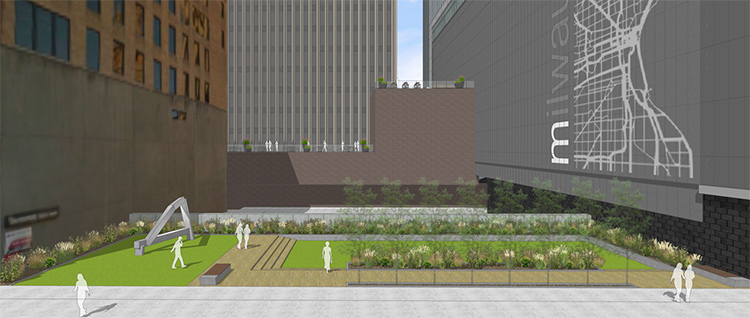 • Central Standard Craft Distillery is moving from a 1,600-square-foot space inside Milwaukee Brewing Company to a vacant three-story building downtown. The new digs, located at 320 E. Clybourn St., come in at a roomy 11,700 square feet, and will be completely renovated. According to Urban Milwaukee:
The first floor will contain a tasting room with an event space on the second floor and leasable office space on the third floor. A rooftop patio is planned that will offer views of Lake Michigan, the US Bank Center and Historic Third Ward.
A "known restauranteur" will handle light food in the tasting room. Central Standard hopes to open the new space in time for the 2020 Democratic National Convention. [Urban Milwaukee]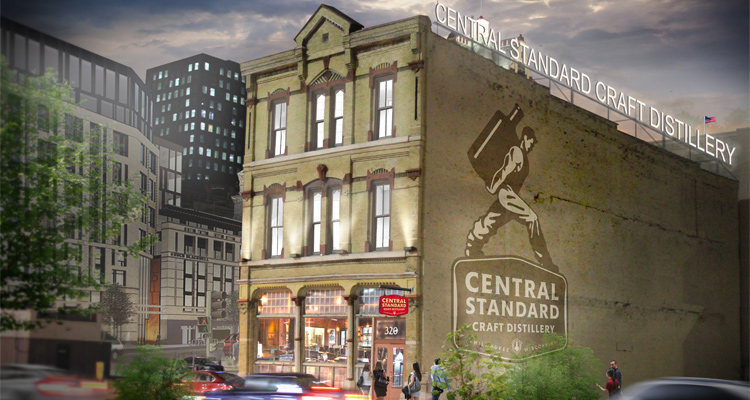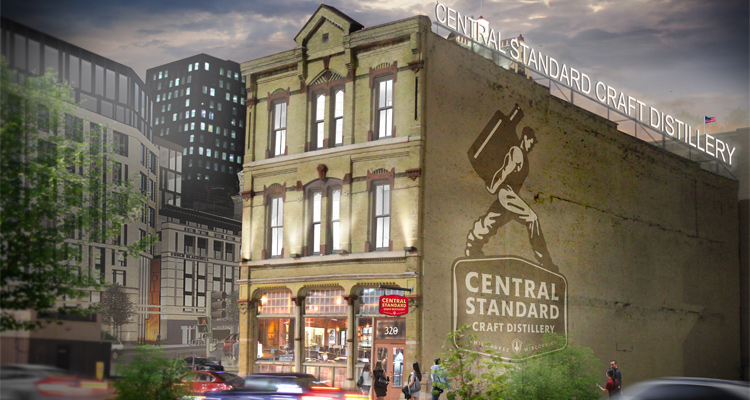 • New York-based Planet to Plate wants to create a "Milwaukee Food Tech Incubator" on the city's near west side. A two-story building at 817-831 N. 27th St. would be converted into a commercial kitchen, while a parking lot at 2734 W. Wells St. would become an urban farm. The kitchen space could also include "space for food processing, a sit-down restaurant, retail sales, events and personal instruction." Oh, and there might be a greenhouse, too. [Urban Milwaukee]
• The owner of Badger Liquor, Lacey Sadoff, wants to rehab two empty, side-by-side buildings at 145 S. 1st St. The historical-minded rehab would also "create new first-floor commercial spaces with large storefront windows, and possibly housing on the upper floors." [Milwaukee Business Journal]
• "Is the State of Wisconsin poised to relocate its approximately 600 downtown Milwaukee employees to a site at N. 27th St. and W. Wisconsin Ave.?" asks Urban Milwaukee. Answer: maybe! [Urban Milwaukee]
• Reminder: the concessions area of the airport is getting a big overhaul this year. [Milwaukee Business Journal]
• Football + Bowling = Fowling. [Milwaukee Business Journal]