The Pumpkin Pavilion, a four-day, family-friendly celebration of the spooky, the macabre, and the just plain weird, will be held at Bay View's Humboldt Park October 17-20.
The Halloween-themed event was created more than a decade ago by Bay View resident Bill Rouleau, co-owner of Rush Mor Records, and two of his friends. Rouleau has since partnered with the Bay View Neighborhood Association to organize the celebration.
Originally, the Pumpkin Pavilion was held at the Beulah Brinton House. However, the event quickly outgrew its venue, and has been held at Humboldt Park for more than five years. Rouleau notes that the event gets bigger and better every year.
"It's become like a snowball—we just do it every October. Every year there is a different tweak," he says. Rouleau estimates that the event attracts thousands of visitors and participants each fall.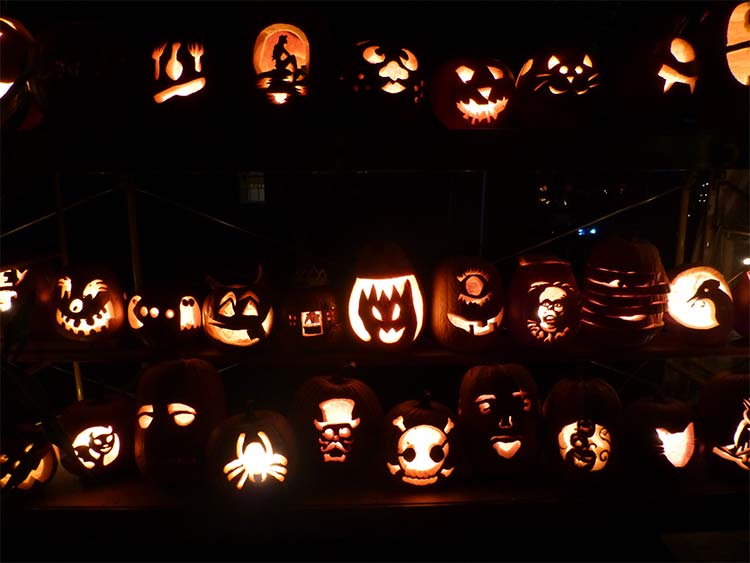 The Pumpkin Pavilion boasts a number of fun and educational activities for folks young and old.
On Wednesday, October 17 and Thursday, October 18 from 5-9 p.m., people can get in touch with their creative sides and carve a pumpkin, to be displayed at the Grand Pumpkin Lighting, 7 p.m. on Friday.
Or, folks can pay homage to the King of Pop and get their blood pumping with a "Thriller" dance lesson.
Park visitors can take a ride on a horse-drawn hayride, listen to an "Animals of the Night" talk given by a Mitchell Park Domes employee, and watch a Tom Burgemeister magic show. Or, they can sit back and relax and enjoy the 1988 classic Halloween film Beetlejuice, which will be shown at 7 p.m. Saturday, October 20.
New this year, Michael Timm, MKE Water Stories Program Manager for nonprofit organization Reflo, will host a geo catching demonstration. Also, Milwaukee Makerspace will display life-size models of translucent jellyfish, talking pumpkin heads, and other oddities.
"Every year, we hit up a local artist. Halloween is fun, but it can also be a creative event," Rouleau says.
Pumpkin Pavilion performers include the Hot And Dirty Brass Band, New York group Samonik, the Dick Satan Trio, and the Prismatic Flame fire dancers.
Getting in the Halloween spirit can work up an appetite. Food and beverage vendors will be on hand to quiet grumbling bellies and quench thirsts.
This year, the event will be "a lot more pedestrian-friendly," according to Rouleau. Park Road, the main street running through Humboldt Park, will be blocked off to car traffic.
The Pumpkin Pavilion organizer says the event makes him "really happy to be in the neighborhood."
"It's a great way to get people onto the park. It's really for kids of all ages," Rouleau says. "It's a family event, but it's not square."
Rouleau adds that the event is always seeking volunteers, especially to clean pumpkins for carving. Those interested in donating their time can click here.