Buying a chair from your favorite Milwaukee institution—like, buying a physical chair and taking it home—is always fun. Hell, the offices of Milwaukee Record are littered with chairs from the pre-renovation Oriental Theatre, the pre-renovation Cactus Club, and more.
But sometimes buying a chair is about more than just buying a new seat/conversation piece. Enter The Pabst Theater, which is currently celebrating its 20th anniversary by selling some of its chairs and giving 100% of the proceeds to Milwaukee Area Domestic Animal Control Center (MADACC) and ArtWorks for Milwaukee.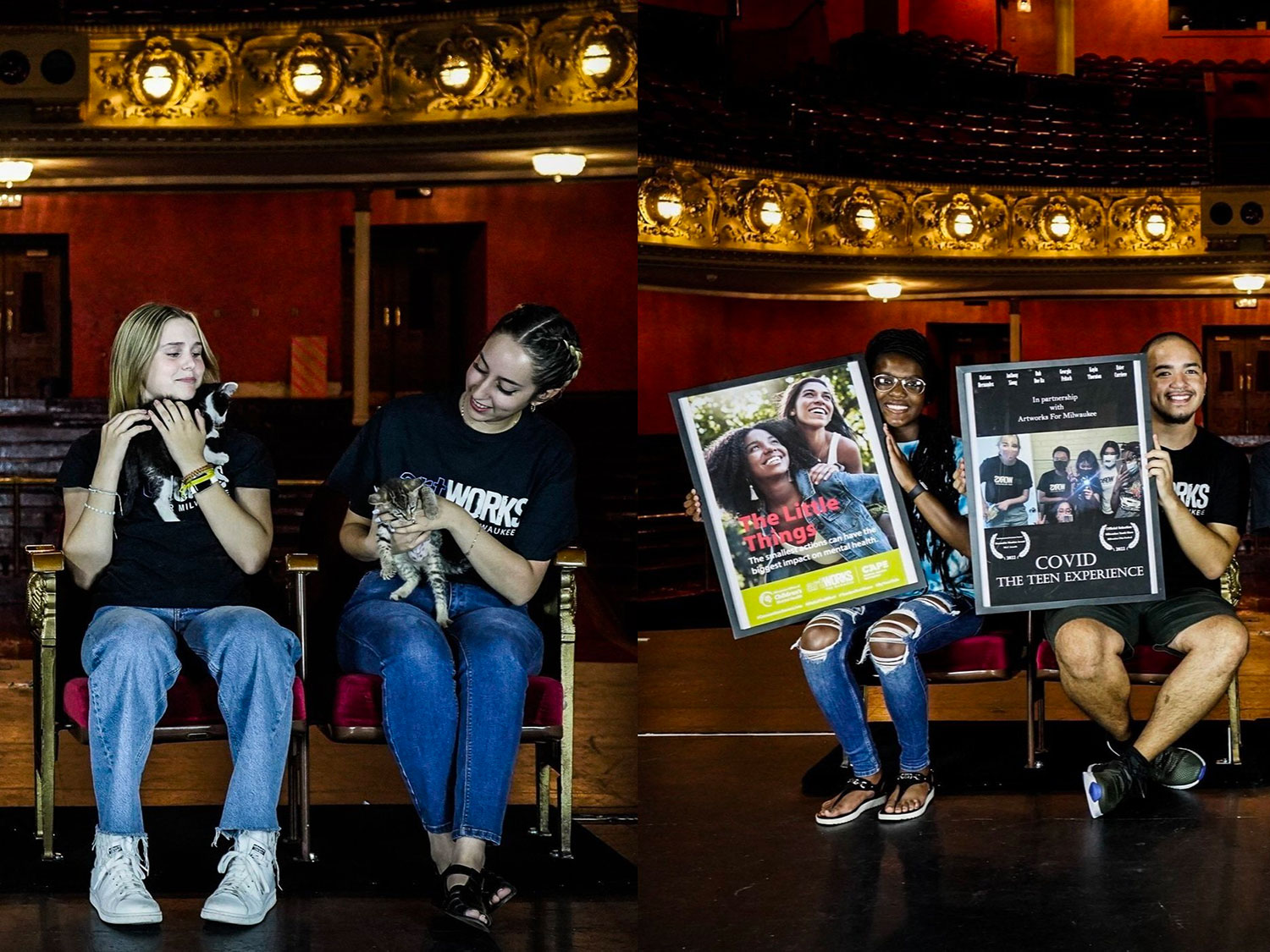 "We host concerts, comedy and live events ONLY in Milwaukee. And Milwaukee is our home," the Pabst Theater Group says in a press release. "We want to take the opportunity, when we have it, to try and do things to improve the city around us. So…100% of all proceeds support homeless and mistreated animals in Milwaukee, and paid arts internships for Milwaukee high school students."
The chairs were made available when new seats were installed on the Pabst's first floor in July. The theater seats aren't cheap—a pair of mid-aisle chairs will cost you $500, and a pair of aisle chairs with a cast iron end cap will cost you $850—but, again, every single dollar will go to MADACC and Art Works for Milwaukee. Plus, just look at this guy:

Exclusive articles, podcasts, and more. Support Milwaukee Record on Patreon.
---
RELATED ARTICLES
• Pabst Theater Group will be booking, operating Miller High Life Theatre now
• "This is the fight of a lifetime": Pabst Theater Group weathers the storm with #ReviveLiveMKE
• Pabst Theater Group launches #ReviveLiveMKE series with Japanese Breakfast livestream
• Help save Pabst Theater Group (and 1,000 other independent music venues)