Despite its limited seating and even more limited hours, Pilcrow Coffee has proven itself as a Milwaukee favorite in short order. The 10-seat Brewer's Hill location opened its doors approximately six months ago, but began garnering popularity in March, after winning the America's Best Cold Brew Competition in Nashville.
Pilcrow Coffee is first and foremost a coffee roaster. Owner Ryan Hoban is dedicated to the quality, as well as the story, of the beans. The name, Pilcrow, is the name for the paragraph symbol, representative of Hoban's efforts to connect coffee drinkers with the origins of their beverage, and his desire for customers to think about the story of their coffee from the source to the cup.
Walking into Pilcrow is a personal experience. You won't find a menu hanging behind the counter, but you will find a friendly face happy to describe everything on offer in detail. The space is open and inviting, with enough room to stand in the instance of the few seats are already claimed. Nitro brewing equipment accounts for the back third of the tasting room's space. However, there are plans to move the mad scientist-looking laboratory gear in order to make room for additional customer seating.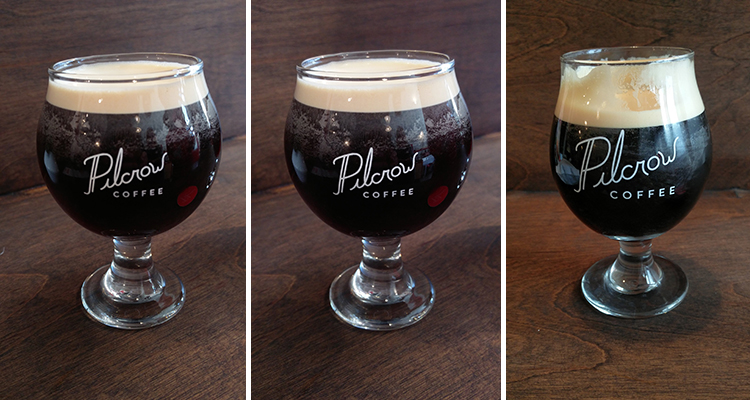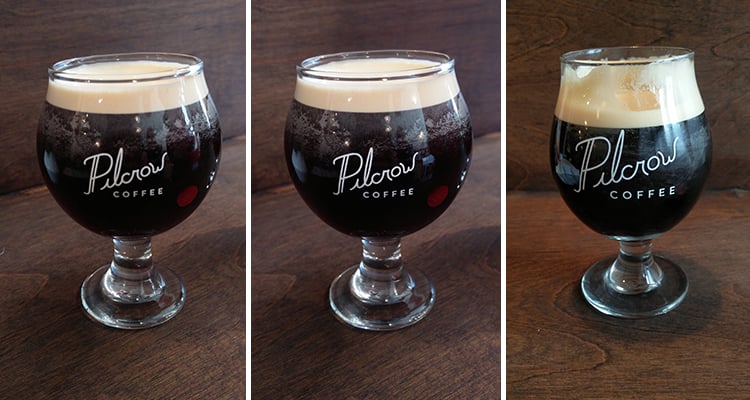 Pilcrow offers a rotating selection of two nitrogen-infused cold brew coffees on tap on any given weekend. For the uninitiated, a "nitro brew" is a cold brewed coffee that is infused with nitrogen in order to create a creamy texture. Their "Burundi" option was the winning entry in this year's America's Best Cold Brew Competition. Pilcrow's "Storyteller" offers a more traditional cold brewed coffee experience, while the "Brazil" brings about a thick, creamy, and smooth brew with a Guinness-like texture.
In addition to the nitro brews, Pilcrow offers a selection of pour-overs and espresso for the more traditional coffee lover. The more adventurous coffee enthusiast, on the other hand, may be interested in Cascara, a caffeinated tea that's made from the dried skins of the coffee bean.
The tasting room is only open to customers Saturdays and Sundays from 10 a.m. to 2 p.m. Despite this narrow window, dedicated coffee lovers filter in and out consistently to get their nitro-brew fix. Pilcrow is also known around Milwaukee for their "Nitro Trikes." The Pilcrow team will pedal around, taking advantage of warm weather to offer their cold brews on tap in other parts of the city, such as the Milwaukee Public Market or along the lakefront.
Among the handful of older and more established local roasters, not to mention the dozens of chic independent cafes, and the unavoidable shadow of internationally-known coffee behemoths, Pilcrow has managed to carve out a space of its own as a unique and integral part of the Milwaukee coffee scene. If you're looking for a break from the usual this summer, look no further.