Milwaukee loves patios. Knowing the city's collective obsession with eating, drinking, and relaxing at establishments with outdoor seating options, we've done our best to maintain this hyper-specific beat with semi-regular patio posts. Through the years, we've photographed and chronicled exactly 100 patios and, no, we aren't about to stop.
As we push the patio count closer to 200, we figured there was no better way to move past the century mark than focusing on the new patio at Burnhearts, a project that was 10 years in the making. Now that another Pabst Street Party is in the books, the beloved Bay View bar is finally ready to formally open its gorgeous new rear patio on Friday, July 6.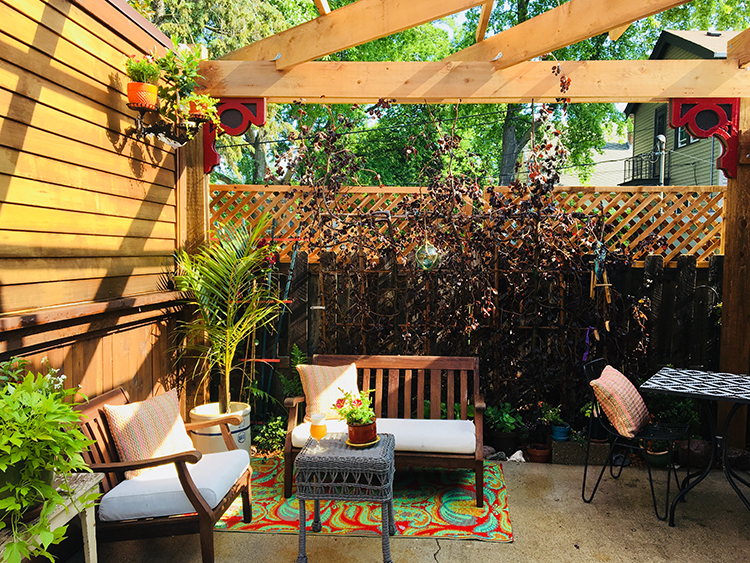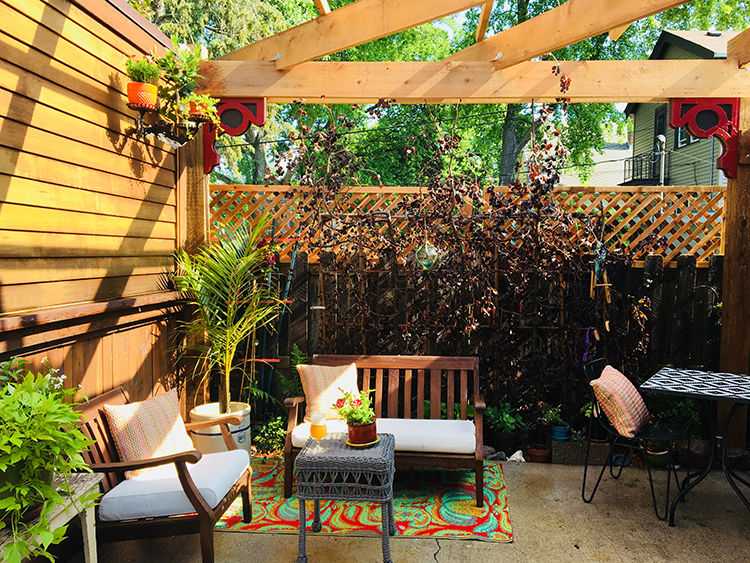 Owner William Seidel says patio installation was originally planned about a decade ago, about a year into the bar's existence. However, the plans were shelved when the recession hit and the parcel of Potter Avenue-facing pavement was used for storage and parking instead.
This spring, Burnhearts decided the time was finally right to tackle the daunting task of transforming the space into a place patrons could enjoy.
"After 11-plus years in business, we are slowly upgrading and renovating some projects that have been pushed aside for a while," Seidel says. "We hope to make changes to improve the life and function of the space we have without overwhelming or scaring off our customers."
Owner Jess Seidel spearheaded the ambitious project. Through her management and aesthetic direction, the under-utilized storage space behind the bar has become a cozy and inviting patio that more than 30 customers at a time can enjoy.
The L-shaped patio has seating for 20-25 people, along with covered standing room. There's a stylish gate that was designed and built by JR's Welding & Fabrication and a stunning floral mural that was painted by artist/Burnhearts bartender Mic Makalinao. Blank Canvas Project knocked out Burnhearts' rear wall—sorry shuffleboard hobbyists!—to install a glass door, which allows for rear access and lets some much-needed light into the famously dark bar.
Burnhearts' new patio will be open from 3 p.m. to midnight every day. The bar will also be Fox Fire's summer home Wednesday through Friday from 4 p.m. to midnight.