We love the Mitchell Park Domes. We also love faerie gardens, because we used to be big Sherlock Holmes fans and Arthur Conan Doyle had a weird thing for faeries. So we say this with absolutely no snark or sarcasm whatsoever: THE DOMES' SUMMER FLORAL SHOW IS "FAERIE GARDENS" AND IT OPENS JUNE 11 AND WE CAN'T WAIT.
A press release explains:
The Mitchell Park Domes summer floral show opens to the public on June 11. The 'Faerie Gardens' show is inspired by the storytelling traditions from when human beings lived in a world that was directly connected to the Earth itself and the nature within.

Visitors can immerse themselves in a unique experience of beauty and wonder. Miniature fairy gardens will be surrounded by a colorful floral display, including 'dragon wing pink' begonias, 'gnome mix' gomphrena, 'fairy queen' salvia, lavender, impatiens, snapdragons and more.
Did we mention WE CAN'T WAIT?
"This season's show is packed with tiny, magical faerie gardens and rare plants. We encourage visitors to take their time, to wander, and discover what they can see," says Doris Maki, Mitchell Park Domes Director, in the press release. "We're hoping the show will also inspire visitors to create their own miniature gardens and share their photos on social media with the hashtag #domesfaeries."
#DOMESFAERIES #DOMESFAERIES #DOMESFAERIES #DOMESFAERIES #DOMESFAERIES
The show is set to run through September 11.
The Domes are open 9 a.m. – 5 p.m. Wednesday-Friday, and 9 a.m. – 4 p.m. on weekends. Admission is $8 for adults, $6 for kids 5 and over, $5 for students, and free for kids under 5. Masks are required.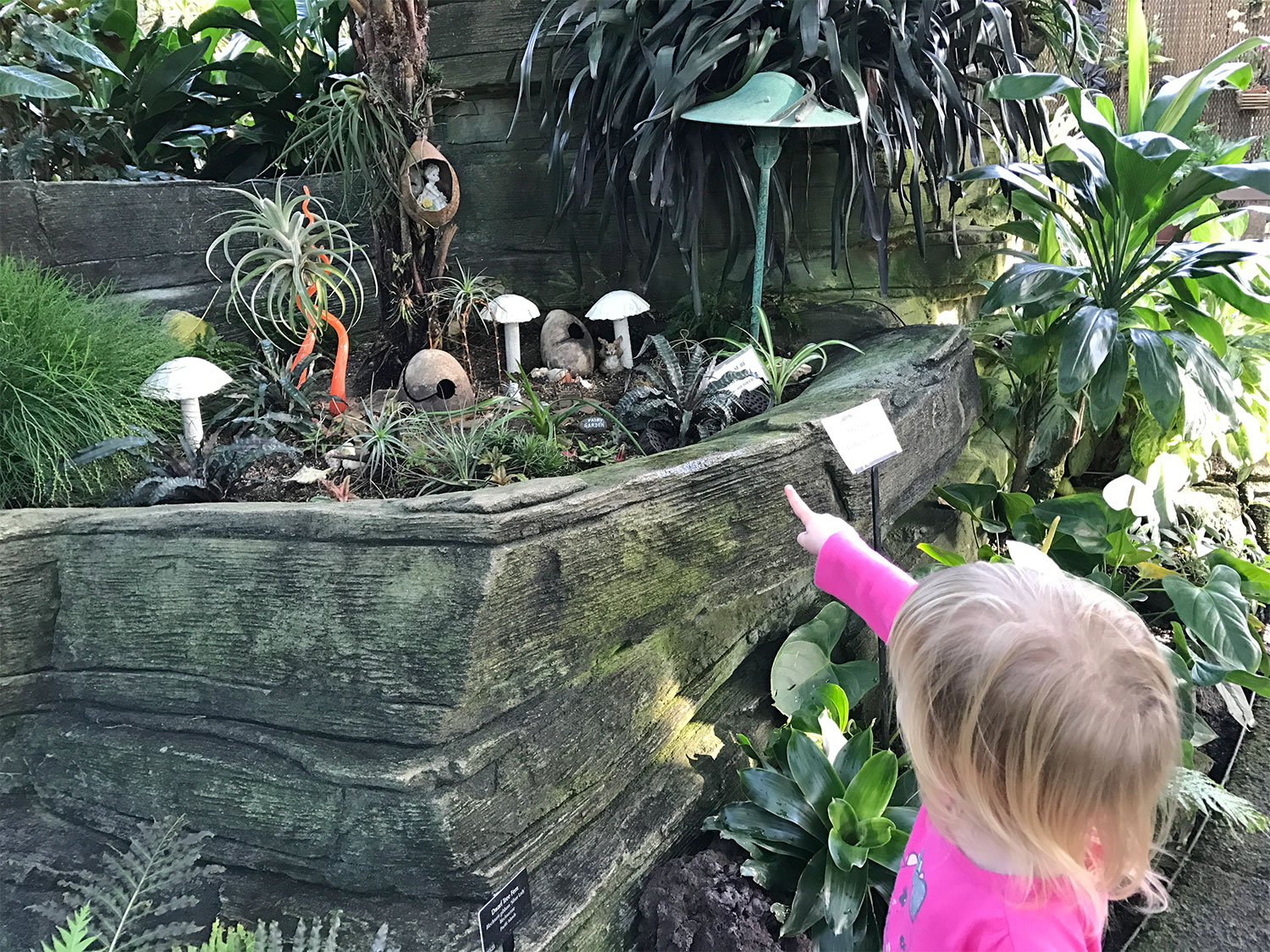 Exclusive articles, podcasts, and more. Support Milwaukee Record on Patreon.
---
RELATED ARTICLES
• Supervisor Ortiz-Velez urges County to apply for state funds to repair Mitchell Park Domes
• No one wants to grow hemp clones at the Domes, apparently
• 13 weird and wonderful things to discover at the Mitchell Park Domes
• Oh hell yeah one of the options for saving the Domes involves an indoor zipline
• In Defense Of: Mitchell Park Domes
• Hey Milwaukee: If we want to save the Domes we should probably start going to the Domes