Back in February, we sold Milwaukee Record "Fungible Tokens" because Non-Fungible Tokens were in the news a lot at the time and we thought it would be kind of funny or something. Some people bought them. Thanks to those who did!
Now that the NFT craze has cooled significantly and our admittedly niche "FT" bit has pretty much run its course, we thought it would be a perfect time to let you know about another exciting new product we here at Milwaukee Record have cooked up for you. We're selling pogs now!
Each set of Milwaukee Record pogs (which we ordered from a website called CustomPogs.com) features five different designs. This collection of pogs includes:
• (1) Milwaukee Record "Blog Boy" Pog
• (1) Milwaukee Record "Flag" Pog
• (1) Milwaukee Record "Snow Pile" Pog
• (1) Milwaukee Record "Logo" Pog
• (1) Milwaukee Record "Nice." Pog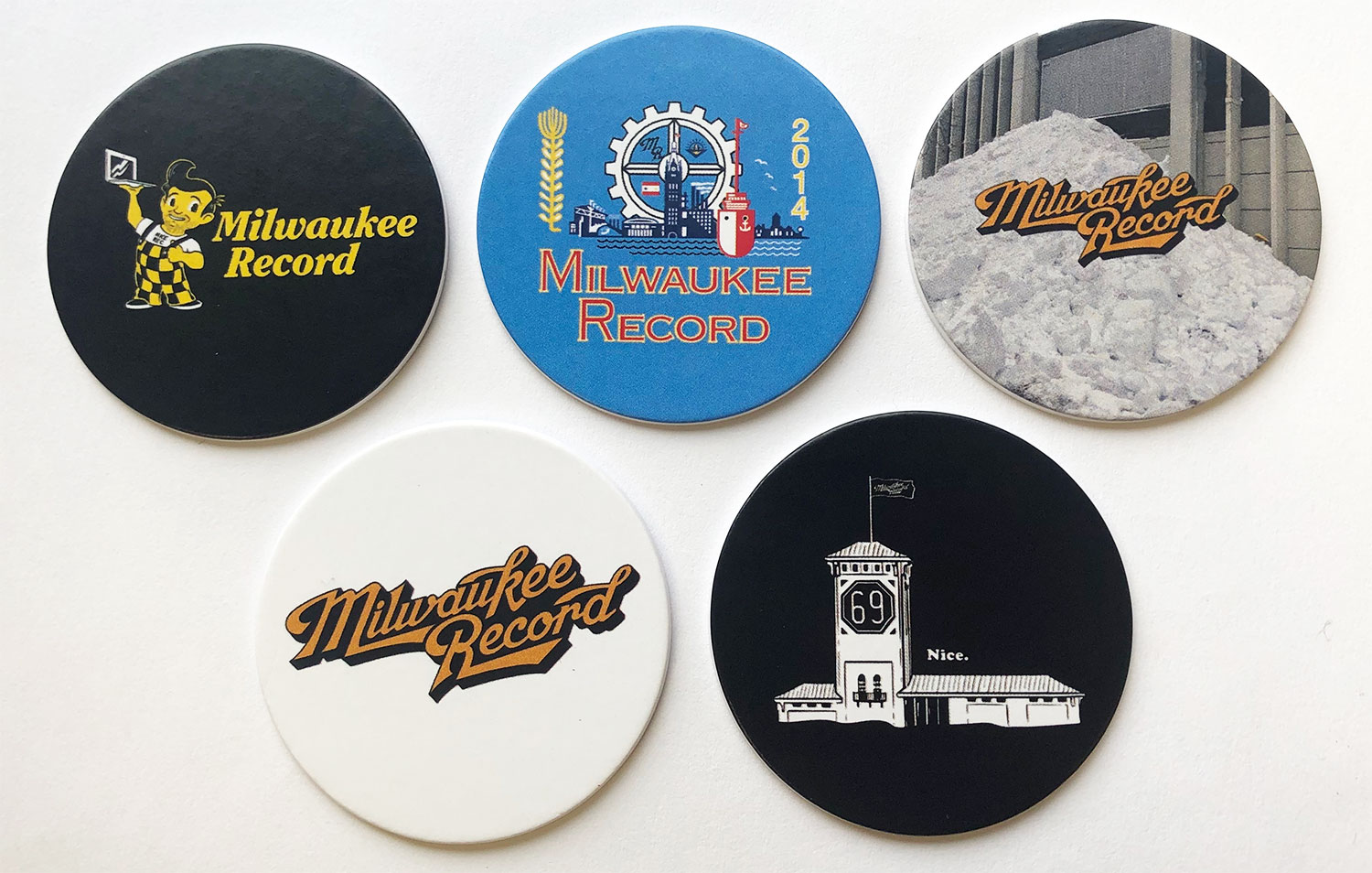 These five-pog sets cost $4.14 (no shipping). The first run of Milwaukee Record pogs is limited to 55 sets, and if they sell anything like our Milwaukee Record Fungible Tokens, we won't be making more once they're gone. Don't miss your chance to ride the pog wave with Milwaukee Record.
Order now! Or don't, and we'll eventually just include them with shirt sales or whatever.