Got Bucks Lust? We love our Milwaukee Bucks! Yes, the Bucks take on the Atlanta Hawks tonight in Game 1 of the Eastern Conference Finals, and we couldn't be more excited. We're so excited, in fact, that we're compelled to share pictures of a new Giannis bobblehead in which the fierce-looking Bucks superstar is almost petting a fierce-looking deer. BEHOLD:
This limited-edition, FOCO-produced bobblehead is available now from Milwaukee's National Bobblehead Hall of Fame and Museum. You can order one online for $40 (plus an $8 flat-rate shipping charge), or pick one up at the HoF itself (170 S. 1st. St.), though those are limited.
"The excitement for the Bucks throughout Wisconsin is tremendous, and we're thrilled to be offering this new Giannis bobblehead as the Bucks continue their journey in the NBA playoffs," National Bobblehead Hall of Fame and Museum co-founder and CEO Phil Sklar says in a press release. "We think this bobblehead of Giannis will quickly become a fan favorite."
Do a "The Entire City Of Milwaukee Dunking On Stephen A. Smith" bobblehead next, National Bobblehead Hall of Fame and Museum. GO BUCKS!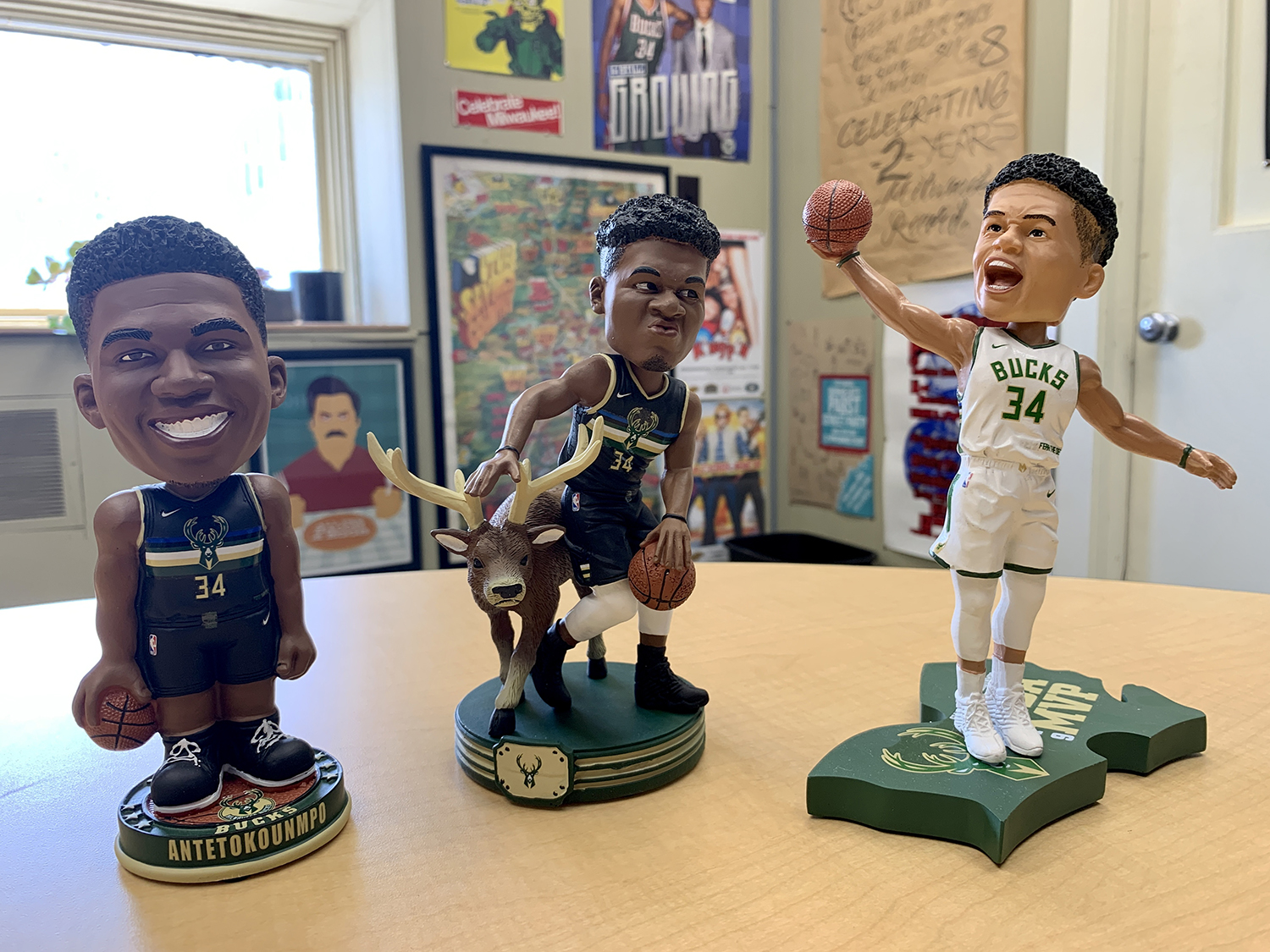 Exclusive articles, podcasts, and more. Support Milwaukee Record on Patreon.
---
RELATED ARTICLES
• Get "Bucks Lust" and listen to Eddy J. Lemberger's new Milwaukee basketball anthem
• Sheryl Crow likes the Bucks, so we paired players with some of her songs
• Get ready for the Milwaukee-Brooklyn series with these Bucks tribute songs
• Gear up for a Bucks playoff run with some pictures of Giannis Antetokounmpo murals