Some places come and go, while some places become icons. Mandatory Milwaukee is all about the latter. Join us as we revisit treasured local staples with fresh eyes, and explore how they might figure in the city's future.
While Milwaukee's ongoing dining boom continues to bring exciting and outstanding new restaurants to Bay View, Walker's Point, the East Side, and virtually every other open space in and around those neighborhoods, the ever-maturing palate and culinary abilities of the city at large are also upping the caliber of edible offerings on the outskirts of town, in the suburbs, and a number of other less-publicized corridors in the region. Many standout spots in the latter three categories usually earn our Tucked Away distinction.
Smashed between a staffing agency and a men's haircut chain in an airport-adjacent mini mall on decidedly un-chic Layton Avenue, Kim's Thai Restaurant (938 W. Layton Ave., 414-282-8687) has all the makings of a secret treasure that's buried amid an endless array of chain restaurants and other unexceptional eateries on Milwaukee's largely overlooked South Side. There's just one problem with that narrative, however: the secret is out. The small Thai restaurant is a darling of local dining critics, they're never lacking in patrons and carry-out orders, and its awesomeness is enough to inspire even the most ardent foodies to venture off the familiar thoroughfares to grab a seat beside Kim's kitchen.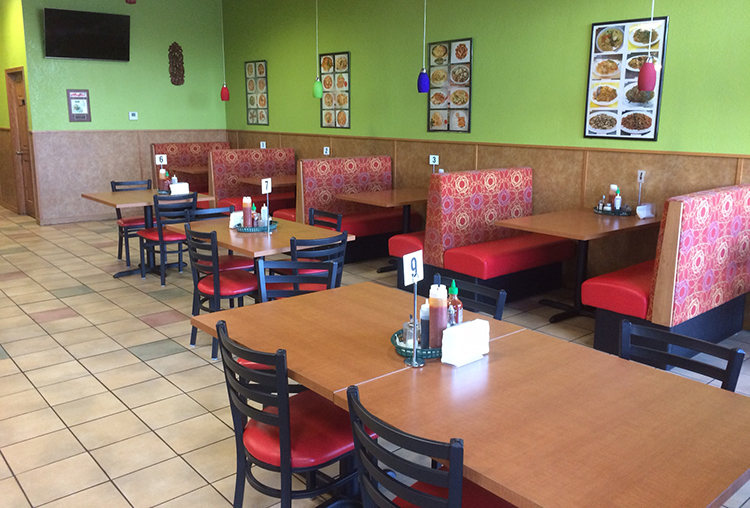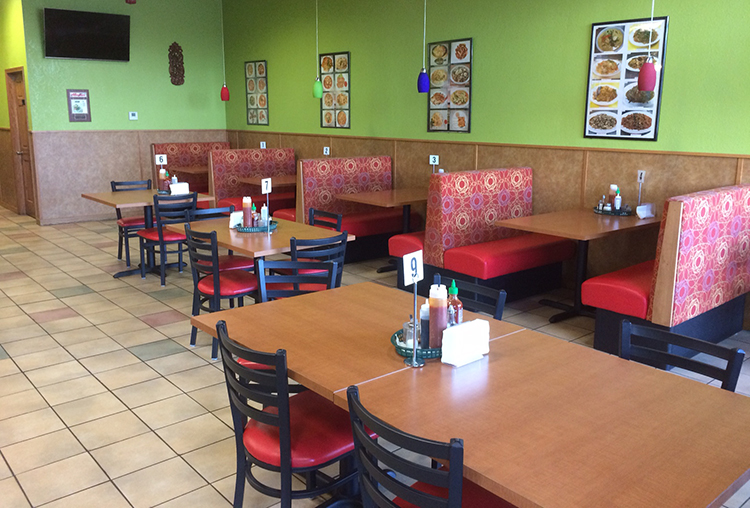 Before opening her storefront, eponymous owner/operator Kim Paneboune made a name for herself at Pacific Produce in nearby Greenfield. There, her reputation was fashioned through traditional Thai dishes and her famous stuffed chicken wings. In early 2016, Paneboune made the leap to open her own place in a strip mall on high-traffic Layton Avenue. She's joined by a small staff, which includes her daughter and nephew.
Though clean and well-kept, Kim's dining room doesn't differ all that much from other Far East food purveyors found in metro Milwaukee mini malls, shopping complexes, and the like. Space and decor usually aren't issues, as takeout seems to be the cornerstone of the business. Those who stay to eat will find seating is limited to four booths, three tables, and elevated chairs along the front window. Laminated portraits of different dishes line the bright green walls. Food shows usually air on Kim's only TV to provide the audio accompaniment, which you'd think would be a bad idea for a restaurant. At least, it only seems that way until your food comes out. At that point, nothing Anthony Bourdain, Guy Fieri, or the Barefoot Contessa is enjoying at the moment holds a candle to the feast before you.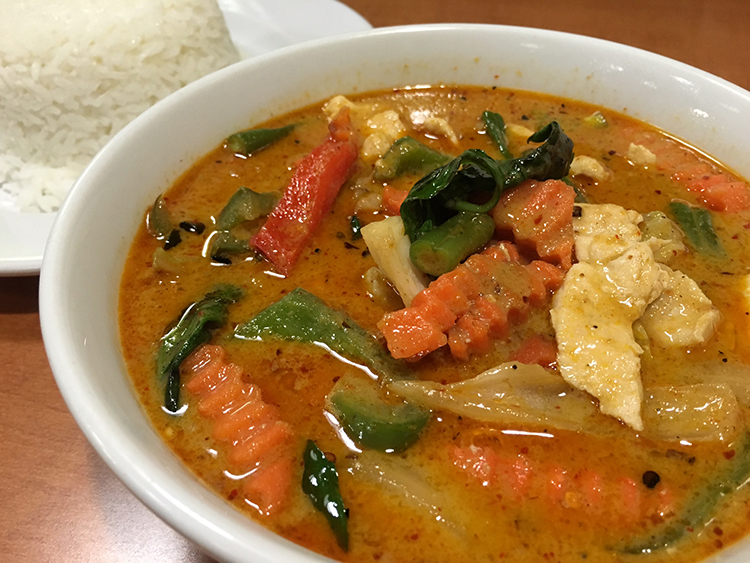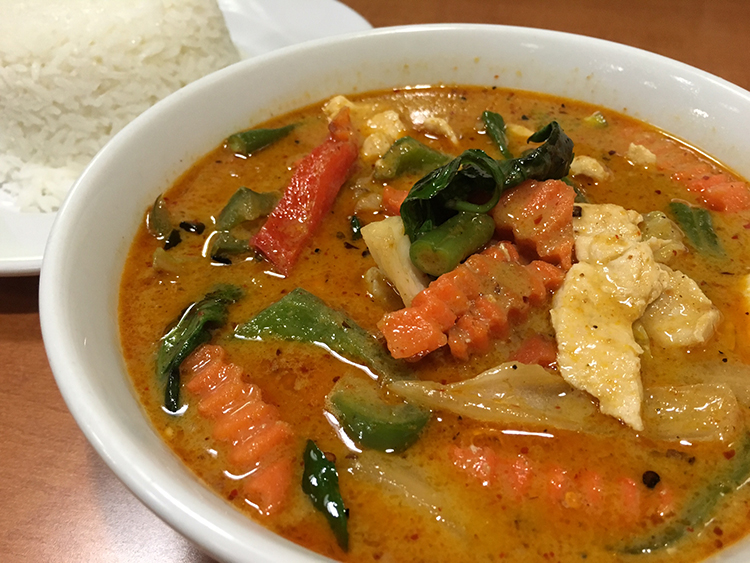 Aside from the famed chicken wings (which take 30-45 minutes to prepare, so call ahead!), the larger location allows Kim and company to offer whole red snapper, a variety of sizzling volcano dishes, Thai sausage, a spicy Vietnamese delicacy called larb, a range of Pad Thai options, and a number of curries. Jungle Curry (pictured above), a mix of all Kim's curry types, is our favorite among them.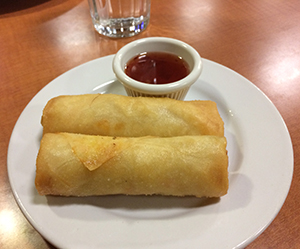 Adding to the selection is a menagerie of interesting appetizers, ranging from the conventional egg rolls in all their crunchy and stuffed glory (left) and crab rangoon to fried squid, fish cakes, and papaya salads that are offered in both Laotian and Thai varietals.
Despite the breadth of selection under such a small roof, the prices are shockingly low. Individual (non-combination) entrees top out at $17, with most landing in the $10-$13 range. Appetizers usually run between $4 and $8. If there's a drawback to Kim's, it's that there's no alcohol offered. However, given the spiciness of most meals, you'll probably want to stick to water or Thai iced coffee anyway.
Heat-seakers be warned, a spice level three qualifies as a medium. Anything over a four is pushing it, and Kim will let you know as much when you place your order. The more familiar a customer becomes to her, the more likely she is to roast them in her unmistakably loving, friendly, and smiling way. You're bound to leave Kim's wishing she were your mom, and not just because of the home cooking you'd be able to regularly enjoy.
Until recently, Milwaukee was in no way regarded as a culinary destination. As the city's restaurant reputation rapidly improves, people are quickly learning some of the best food comes from unexpected places. You need not look any further than Kim's Thai—the maven of Milwaukee mini mall dining—for proof of that.