A new season of Milwaukee Bucks basketball tipped off last night. With a new season comes new players, new promotions, new reasons to be excited, and (at least this year) a new minor league affiliate. The inaugural season of the NBA G-League's (formerly known as the NBA D-League) Wisconsin Herd will begin next month. Since Oshkosh was selected as the location for the Bucks affiliate back in February, the organization has been working tirelessly to be ready to take the court in November.
Now that the name and logo have been selected, a coaching staff is in place, and its roster will be drafted this Saturday, the last thing on the Herd's to-do list just so happens to be the biggest task. The team needs somewhere to play. A private entity called Fox Valley Basketball spearheaded the construction of a new arena, which is to serve as the Herd's home court. The group—and primary contractor, Baylands Building Inc.—broke ground on what's now called "Oshkosh Arena" in March. Official naming rights for the arena are expected to be announced next week.
Miraculously, the large-scale project on the former site of Buckstaff Furniture is on track to be completed in time for the Herd's November 17 home opener. A lot of work still needs to be done between now and then, but the facility is beginning to take shape. Here's an early look at the soon-to-be completed arena and some details on what people can expect to see and experience there.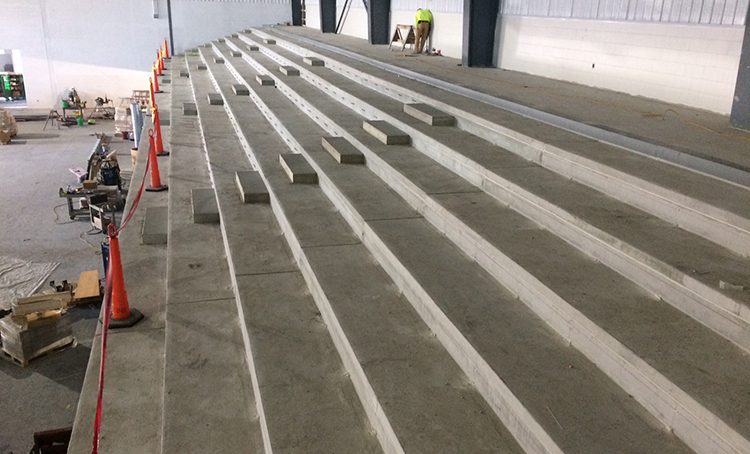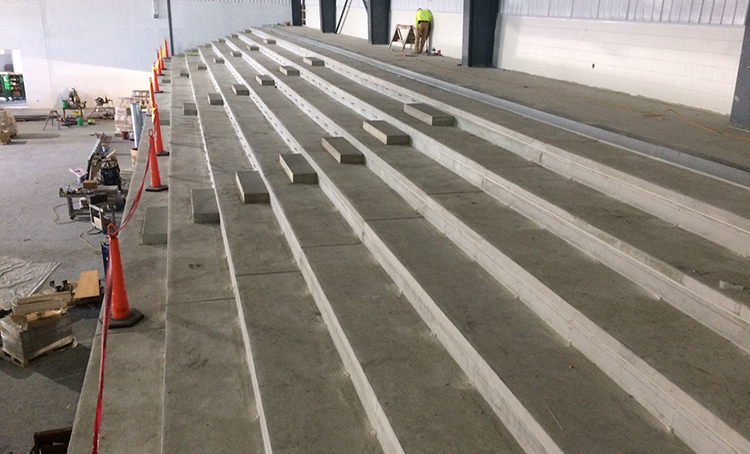 The arena will be able to host approximately 3,640 fans for Herd games and up to 4,500 for other events, such as concerts and trade shows. Permanent seats are to be installed along the U-shaped bowl, with rows of floor level chairs placed around the court (similar to what the Bradley Center does for Bucks games).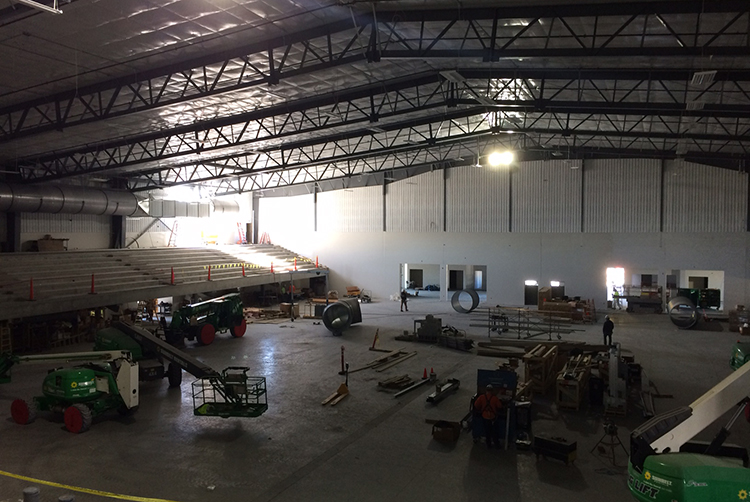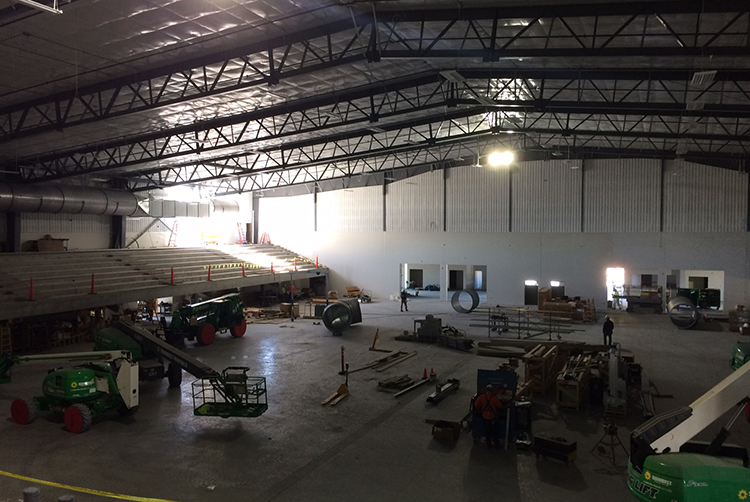 Mallory Steinberg, Wisconsin Herd Director of Public Relations, tells Milwaukee Record the arena was built specifically for G-League basketball, a rarity in the league.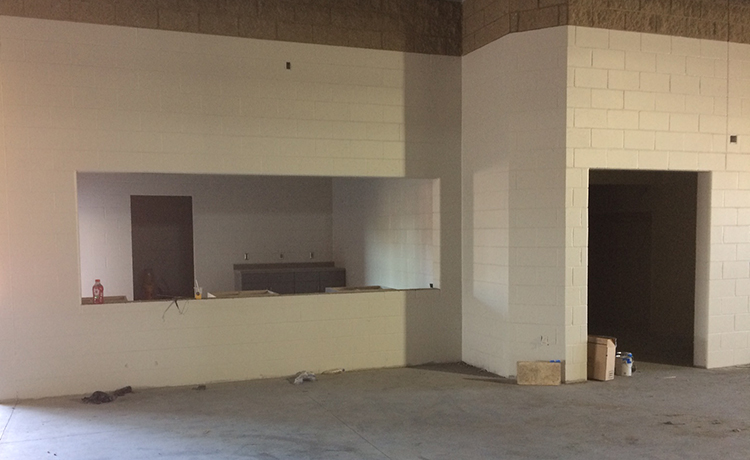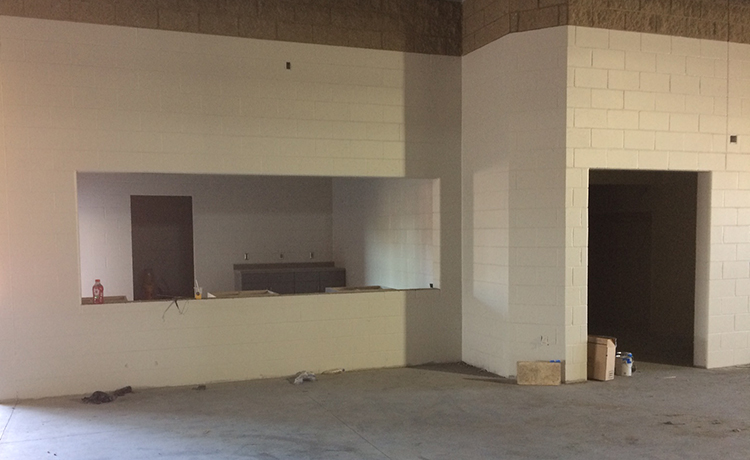 There will be four concession stands spread throughout the arena, including an Auntie Anne's Pretzels and a Cinnabon.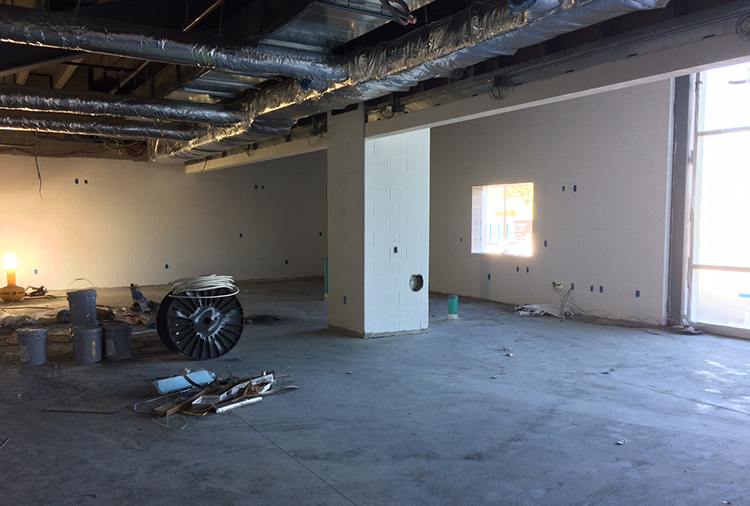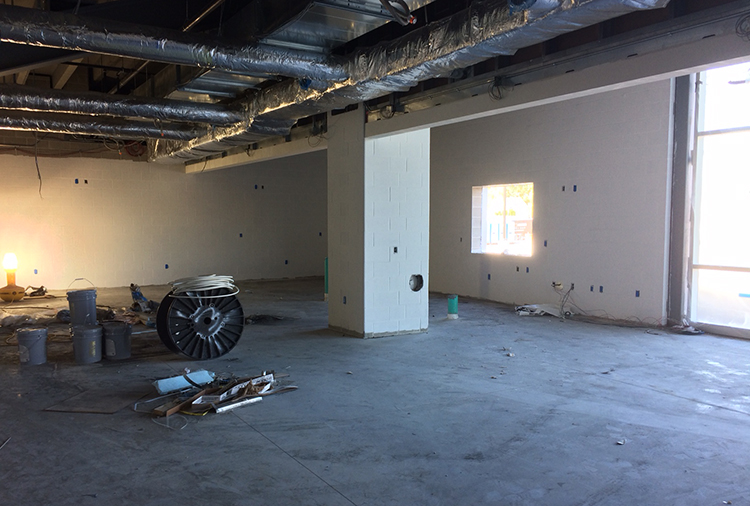 A yet-to-be announced Wisconsin-based restaurant has signed a five-year agreement to open a location inside the arena that will be open all year long and is to feature a spacious outdoor patio.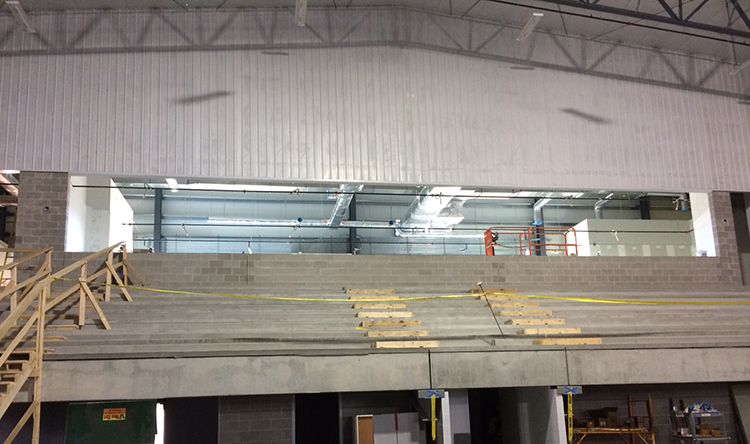 Verve graciously took care of parking costs for fans in the (presently unpaved) lot. The Fox Cities-based credit union will sponsor Verve Lounge, a VIP deck that will be home to a separate food and drink stand that will highlight a different area restaurant and local brewery each month. By this point next year, Verve Lounge will also overlook a 75-foot outdoor deck facing Lake Winnebago that will be rented out for weddings and other events.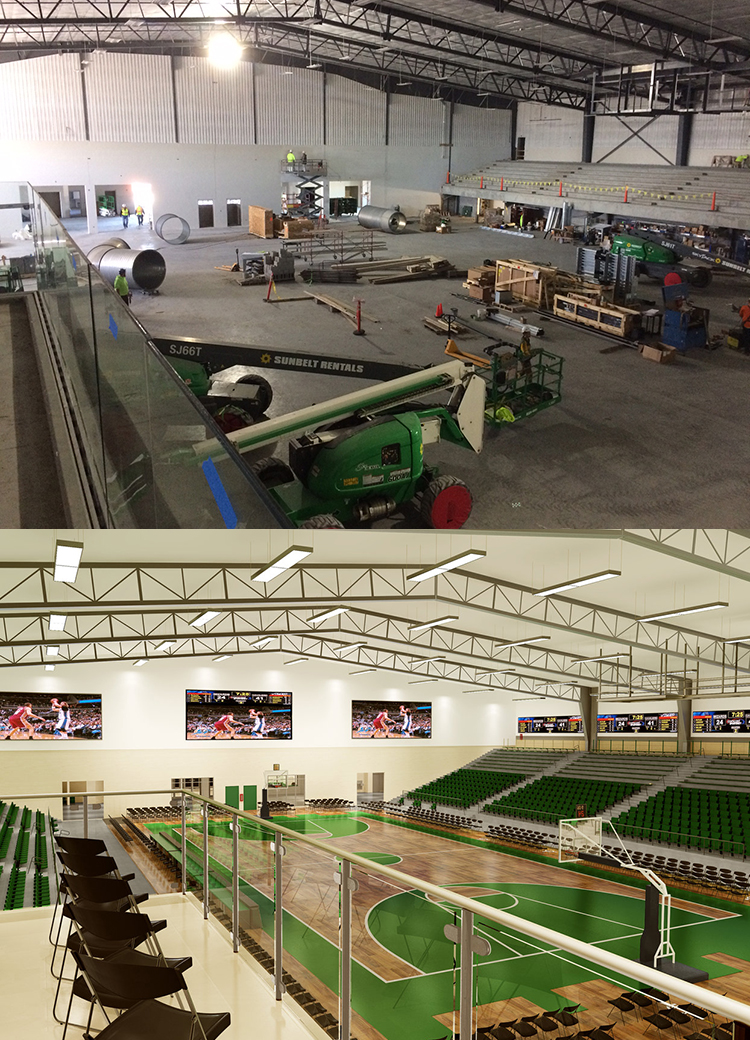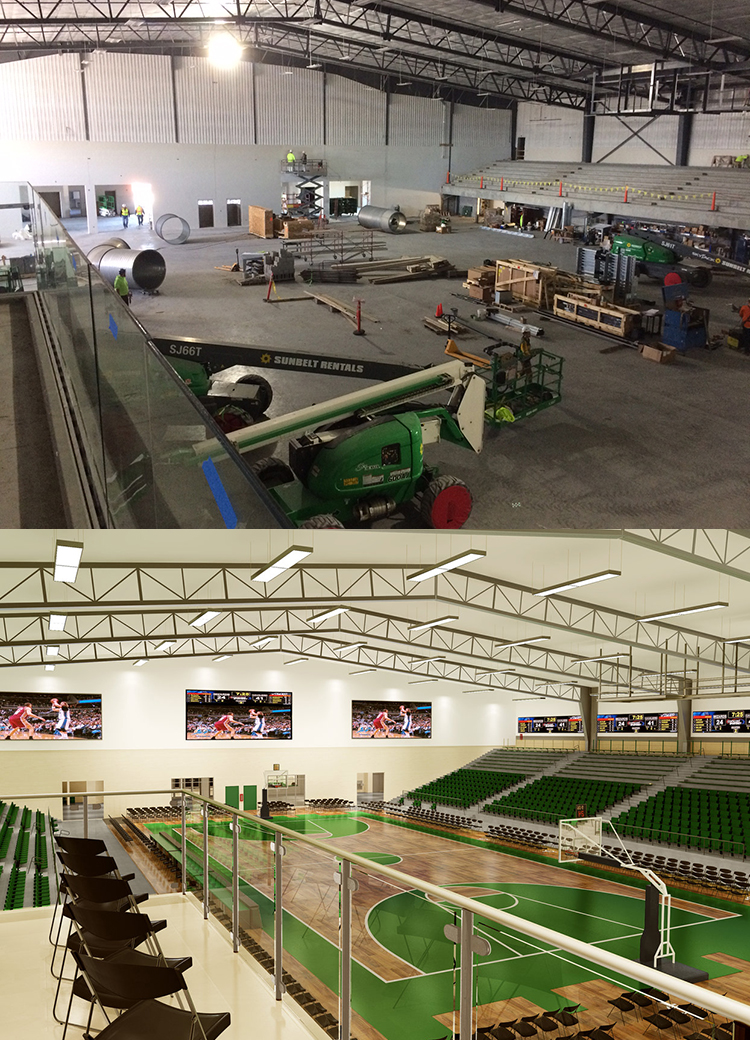 The court will be flanked by two elevated party decks, which can be rented each game for private parties and office functions. One deck can host as many as 100 fans. The other (pictured) can host up to 150.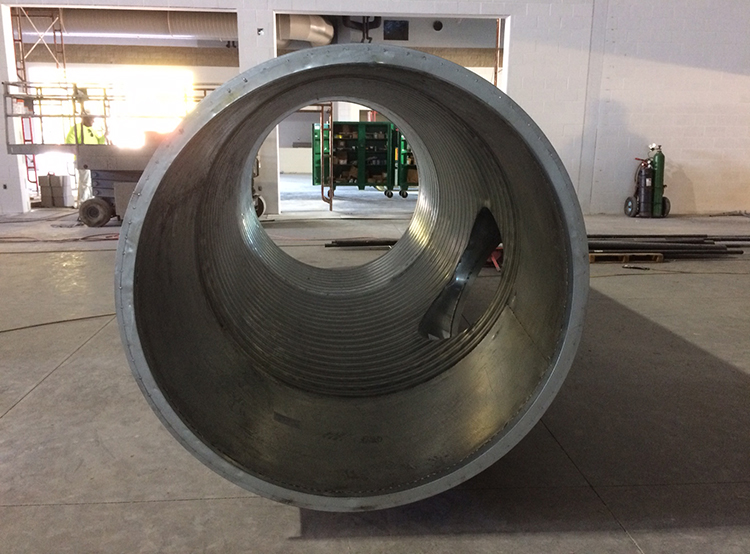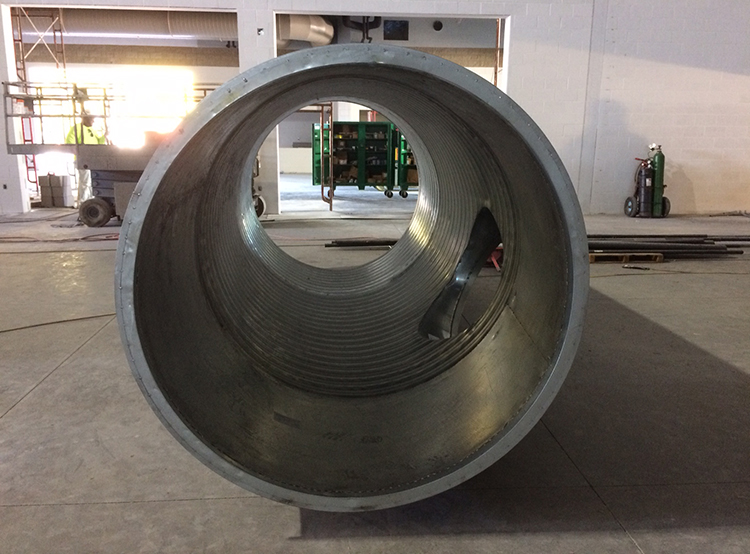 On top of the 24 Herd home games, the arena aims to be a site for wedding receptions, trade shows, concerts, and a myriad of other events. A bar mitzvah is already on the books for next June.
There's obviously much that still needs to be done, but the Oshkosh Arena group and Wisconsin Herd's front office have every expectation the brand new facility will be ready to host the franchise's first home game on November 17 and many more games for years to come.