First of all, yes, we know that the Linneman's website design seen above was alive and well until 2016 or so. It was/is simply too beautiful to not use as the main picture.
Anyway, let's remember what Milwaukee music venue websites looked like roughly 10 and 20 years ago! (And today!) We picked eight musical mainstays and used the ol' Wayback Machine to visit various times when web counters were the norm, when white space wasn't a thing, and when things were definitely not optimized for mobile. A few missing JPGs and some busted Flash stuff aside (R.I.P.), it was fun seeing these old sites again. The graphics! The walls of text! The bands! Enjoy!
BREMEN CAFE, 2003
BREMEN CAFE, 2012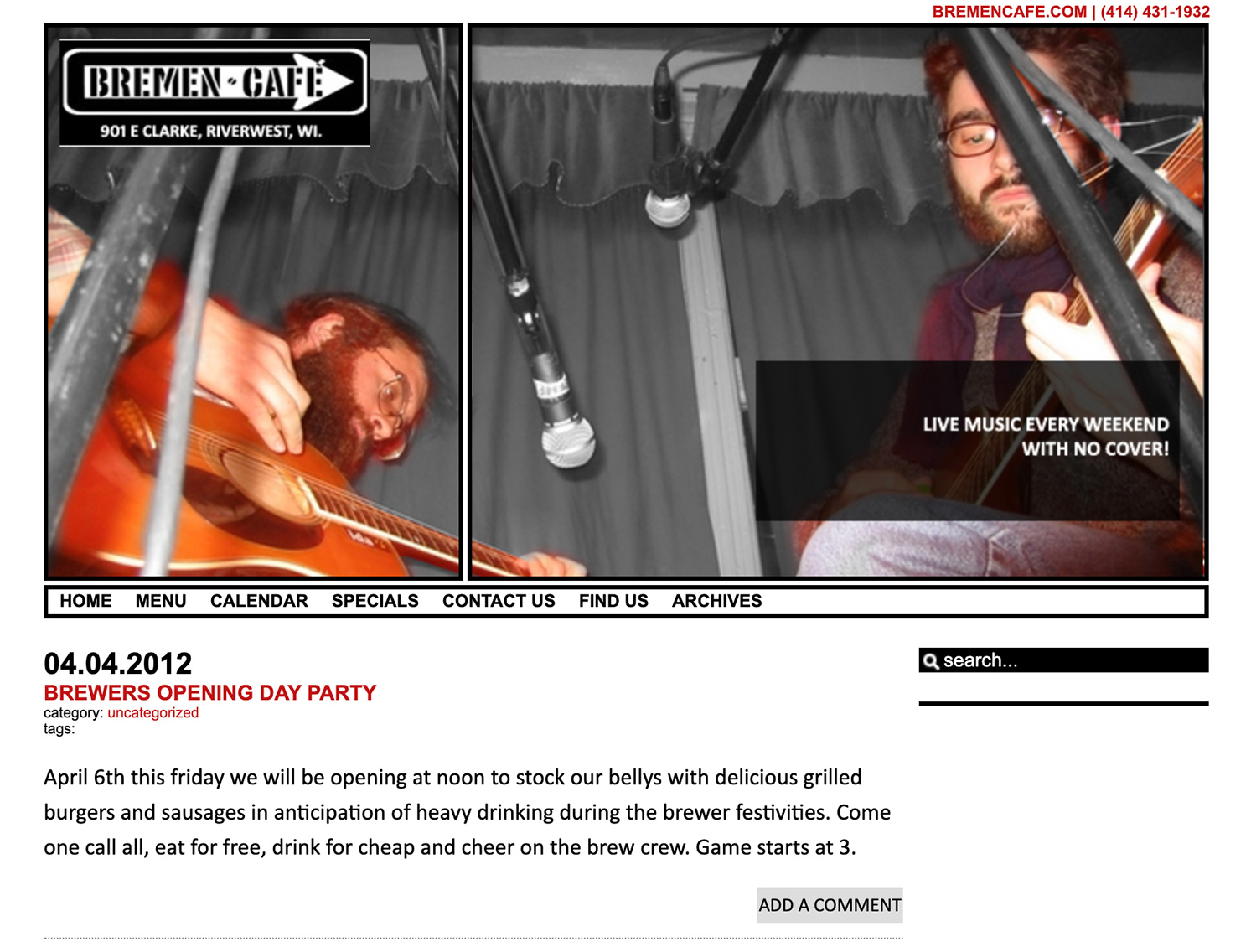 BREMEN CAFE 2021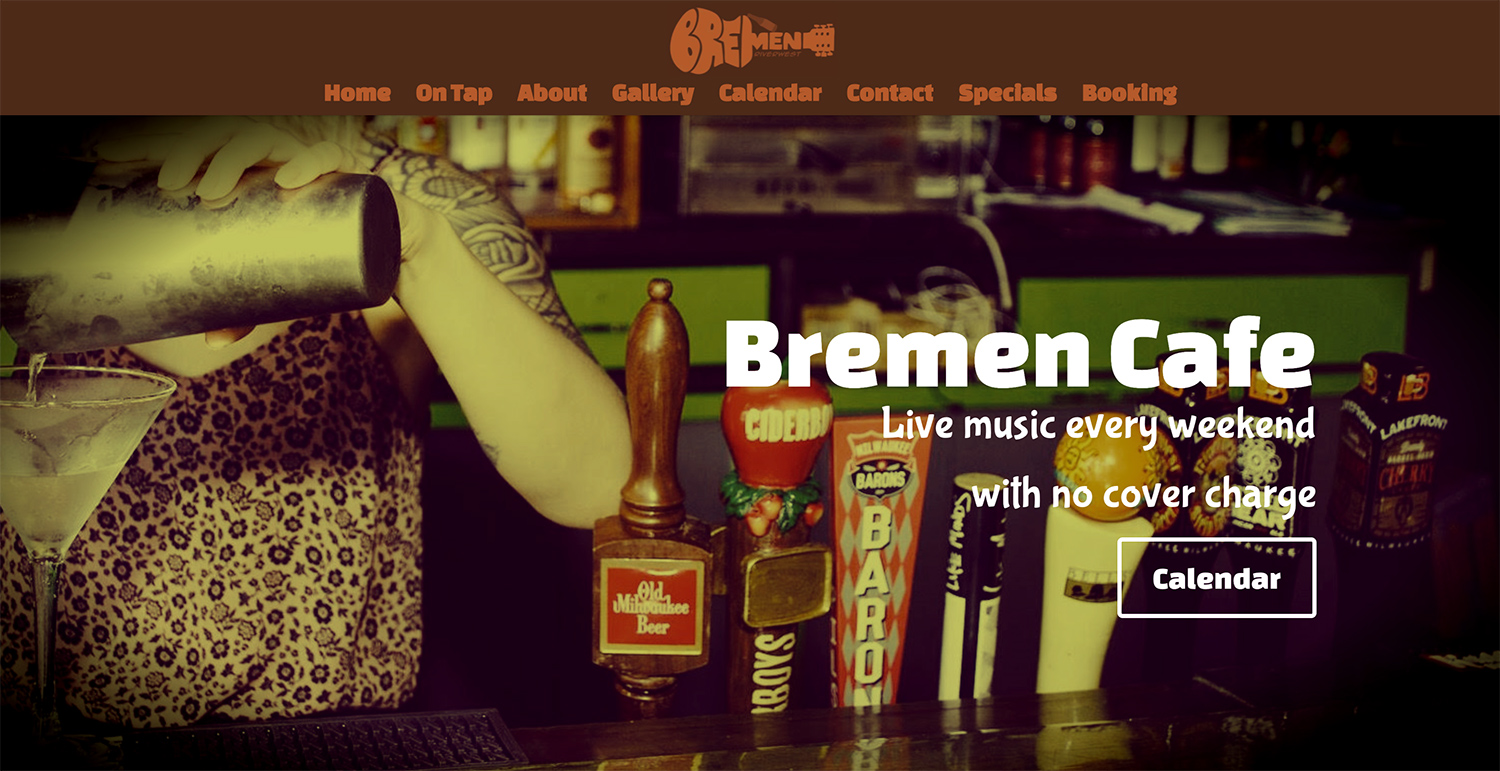 CACTUS CLUB, 2003
CACTUS CLUB, 2012
CACTUS CLUB, 2021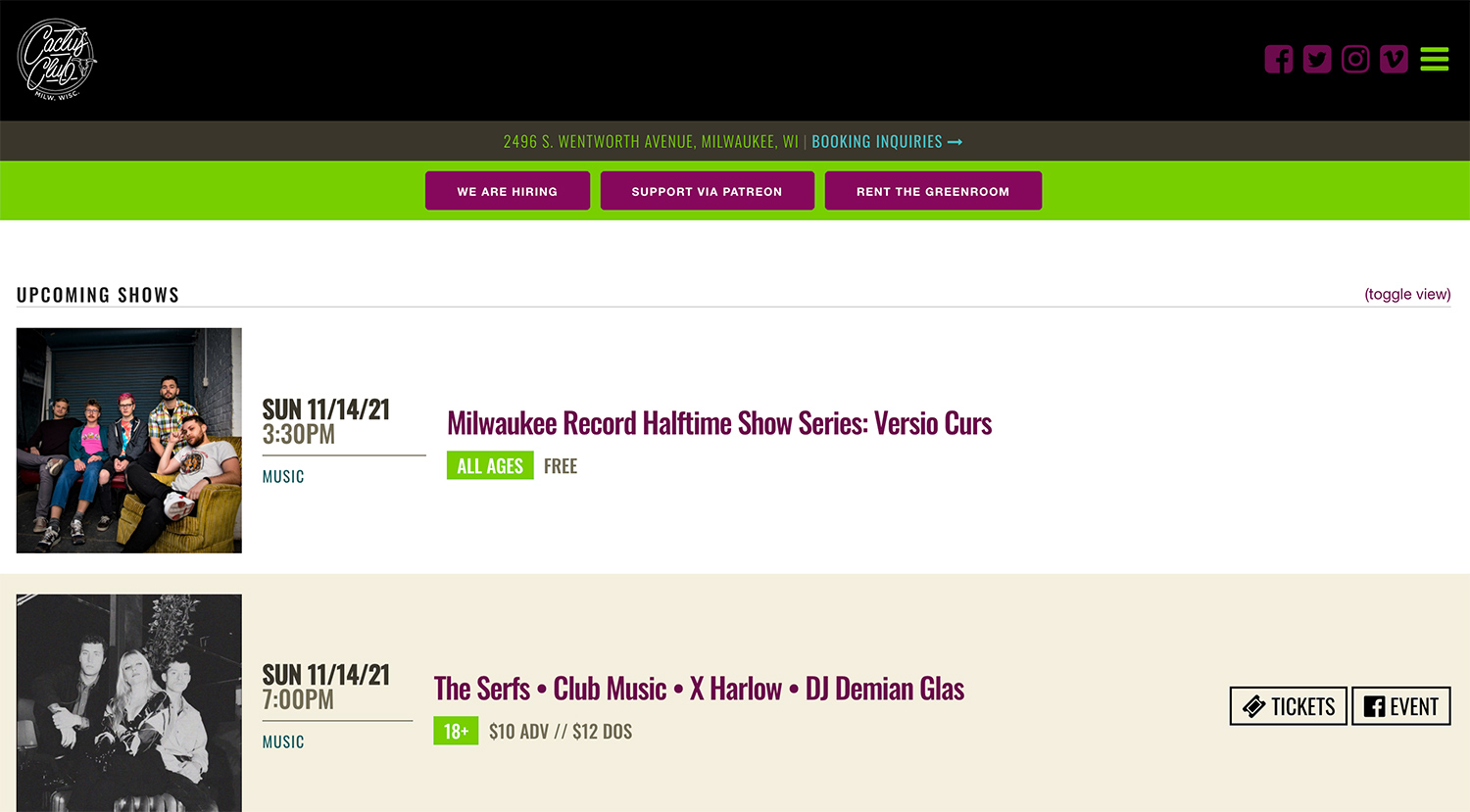 THE JAZZ ESTATE, 2001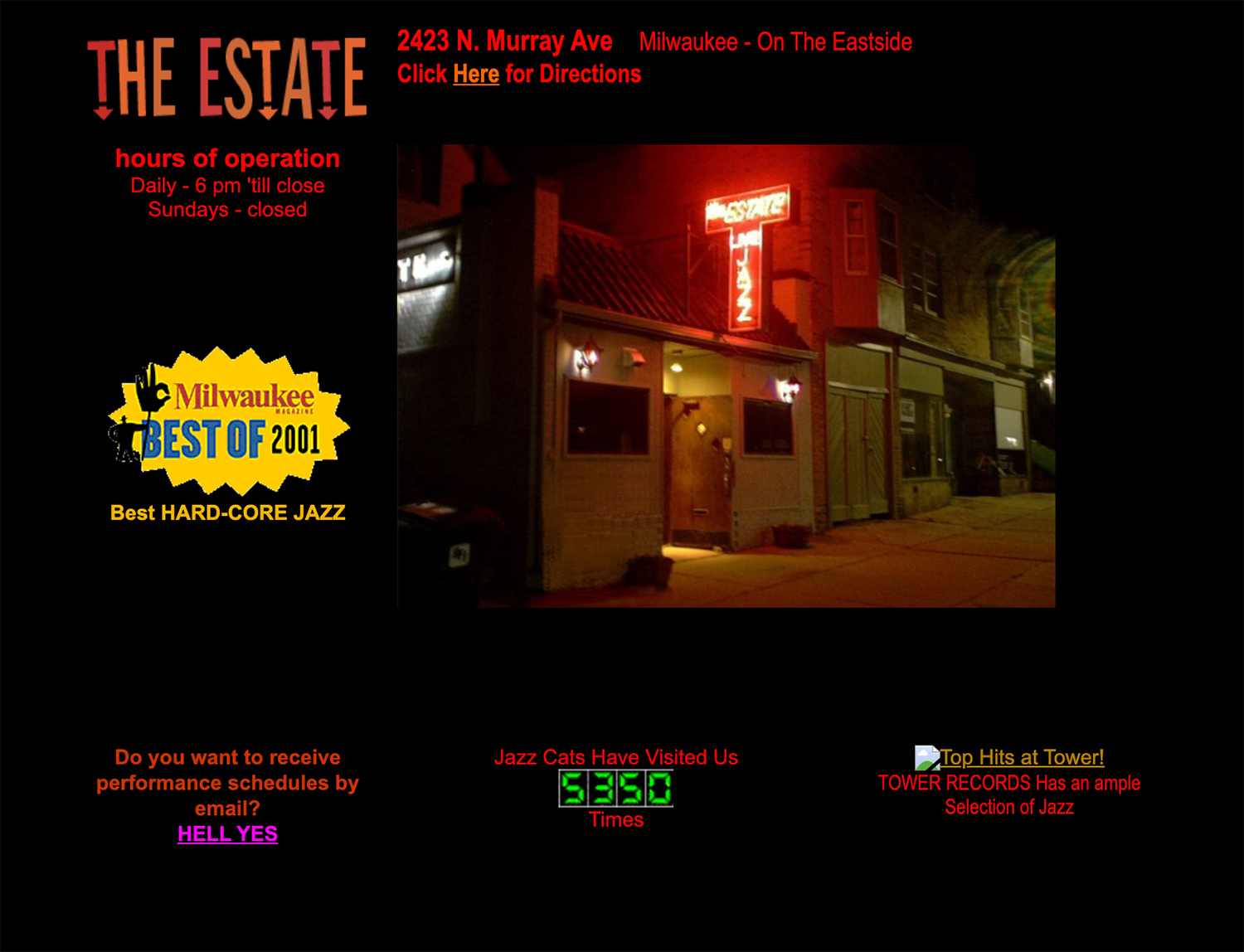 THE JAZZ ESTATE, 2011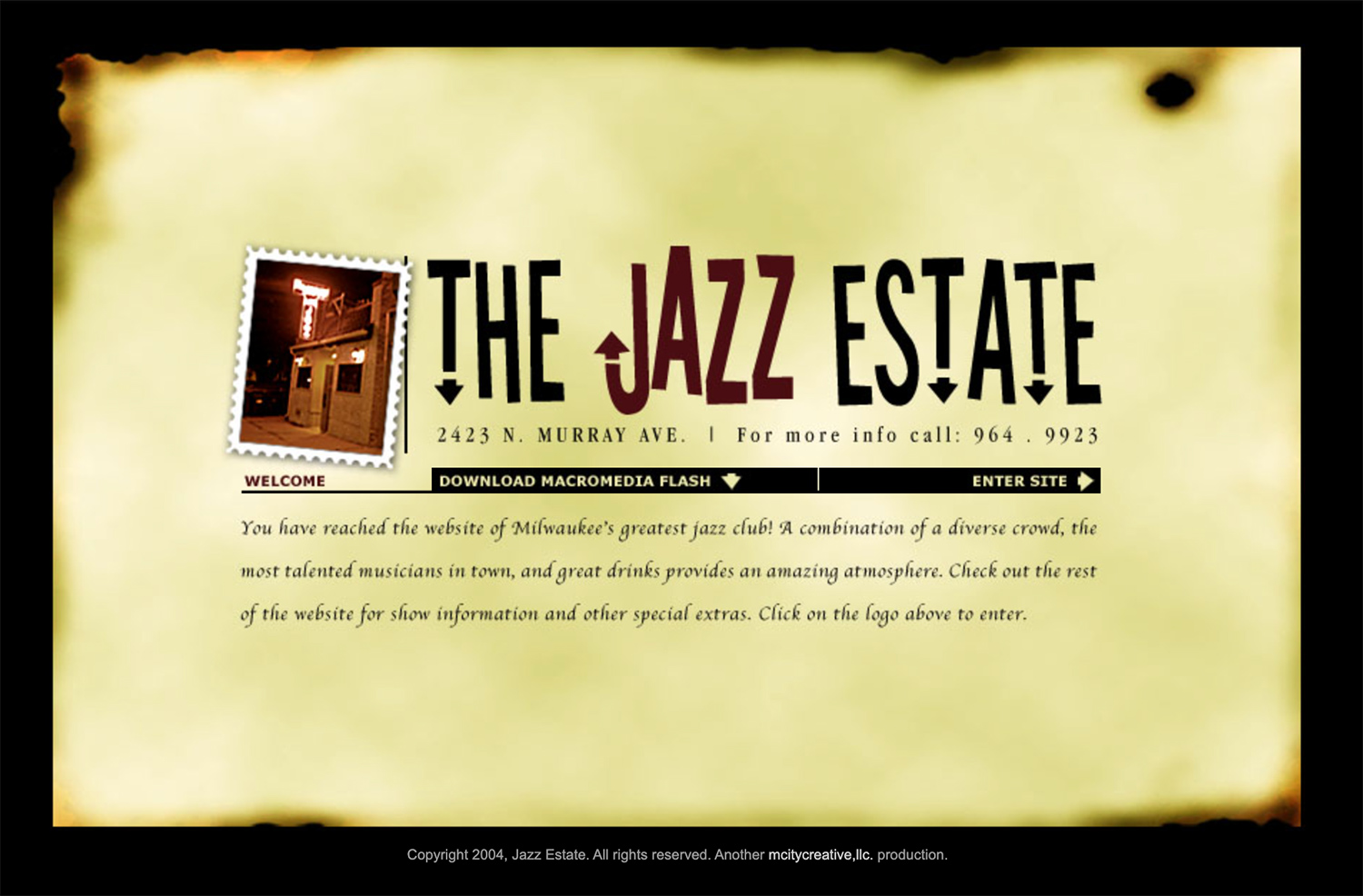 THE JAZZ ESTATE 2021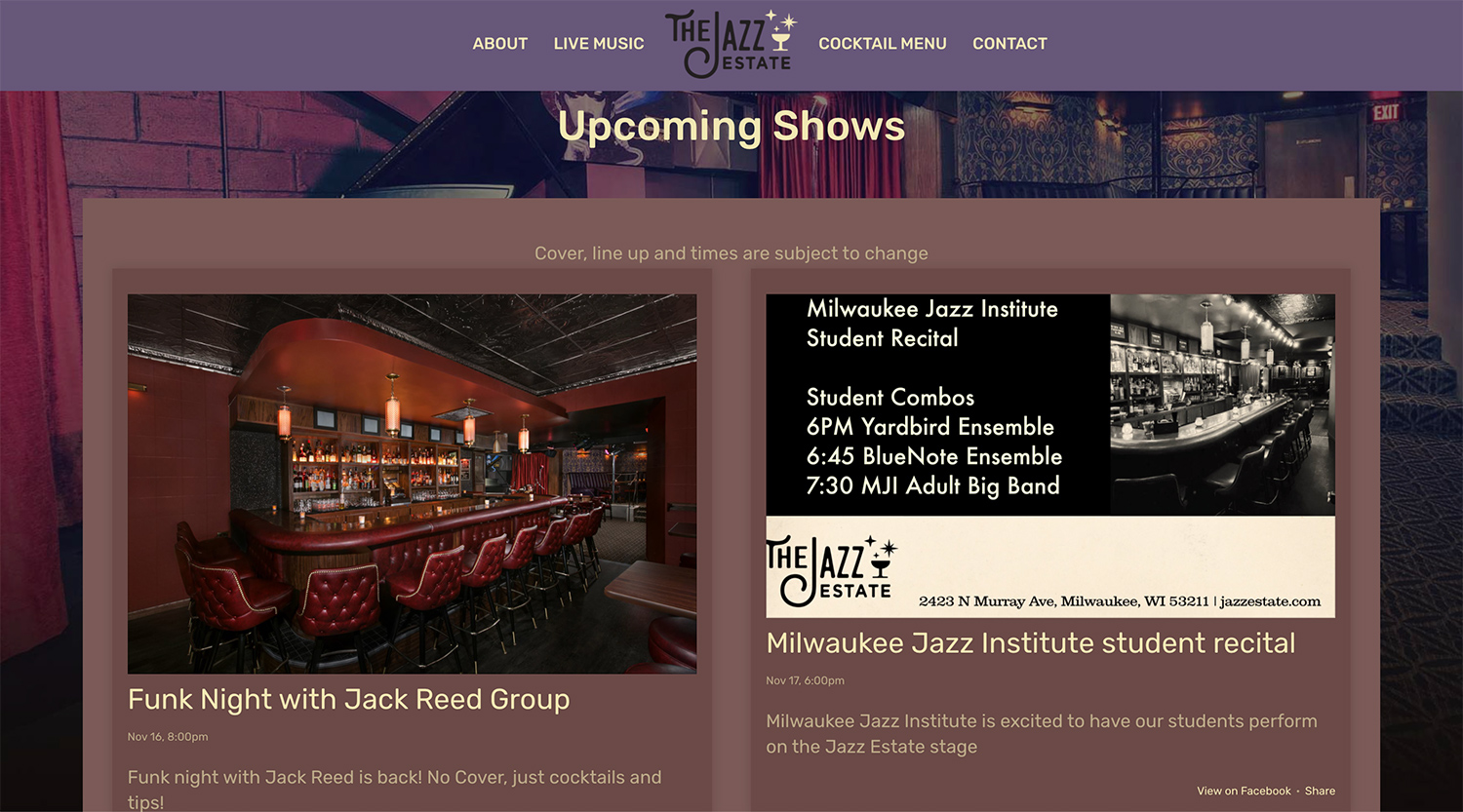 LINNEMAN'S RIVERWEST INN, 2001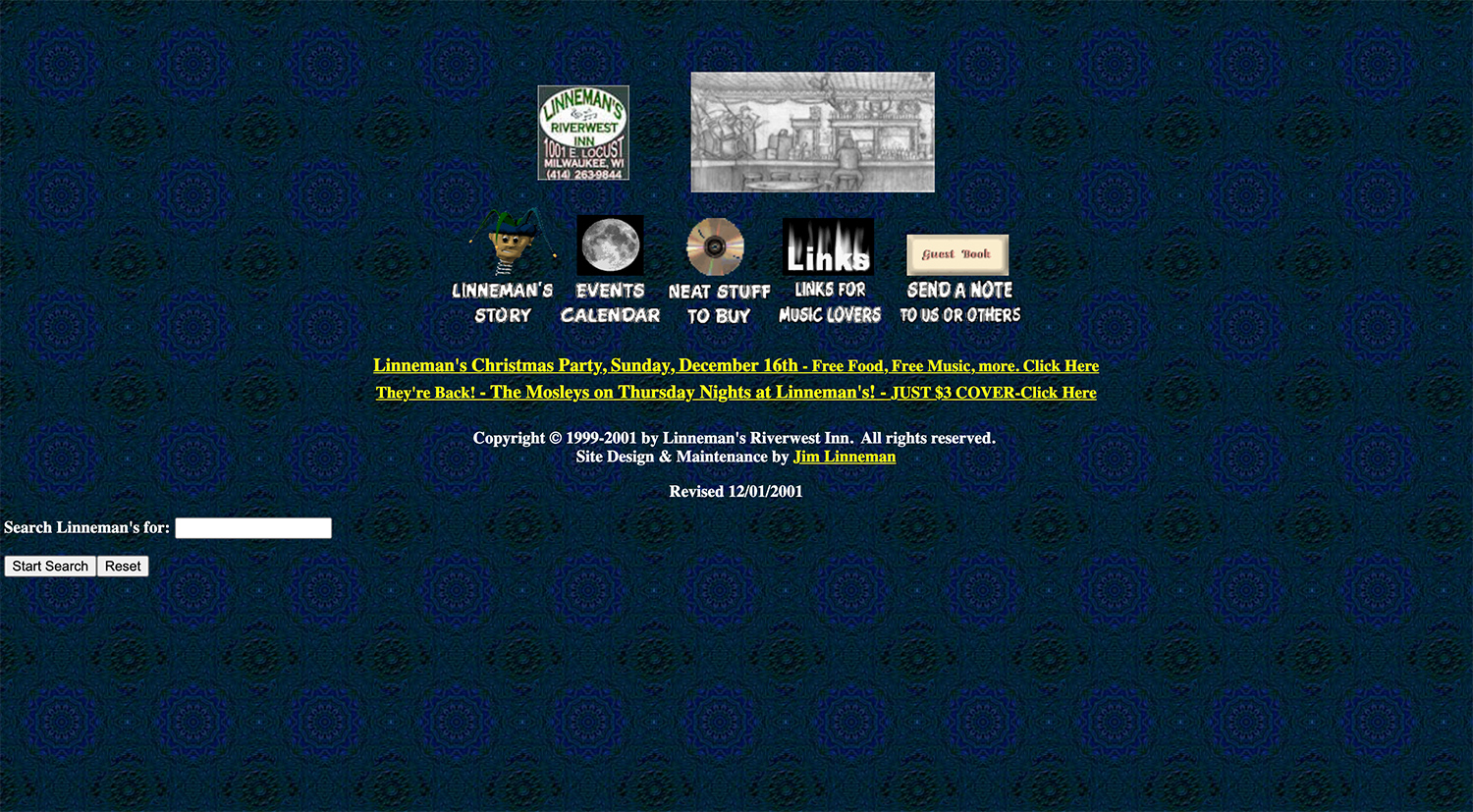 LINNEMAN'S RIVERWEST INN, 2011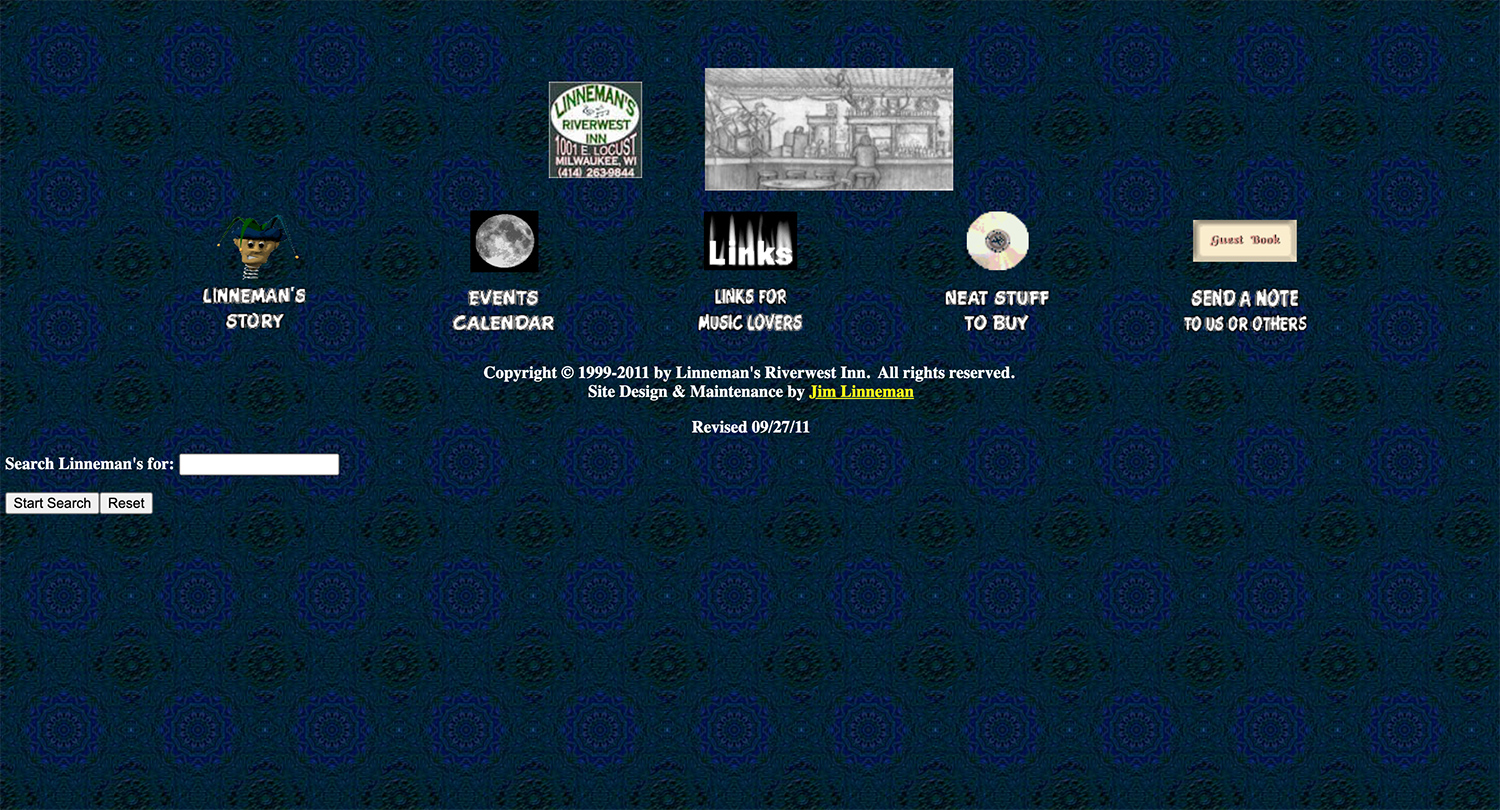 LINNEMAN'S RIVERWEST INN, 2021
MAD PLANET, 2004
MAD PLANET, 2012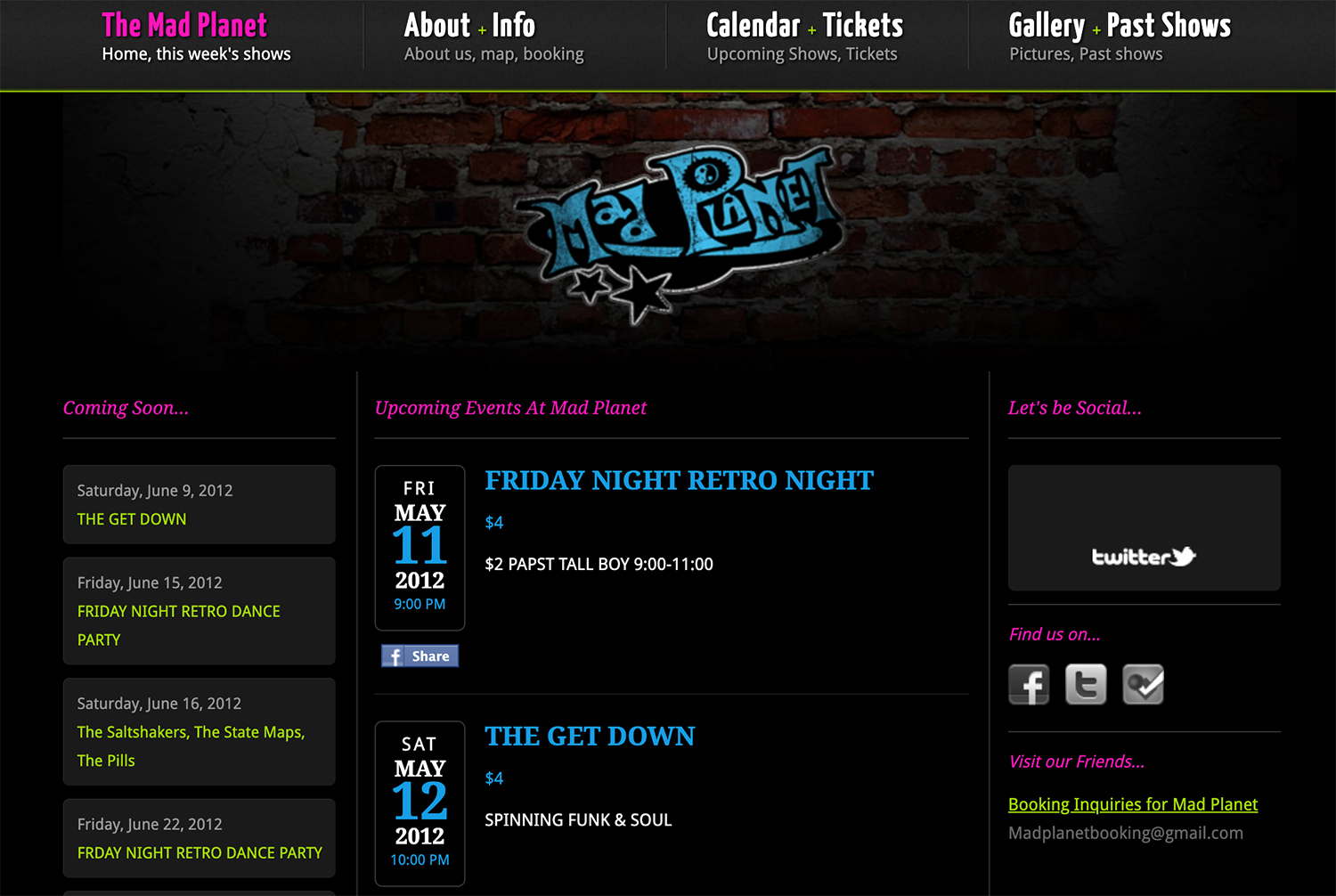 MAD PLANET, 2021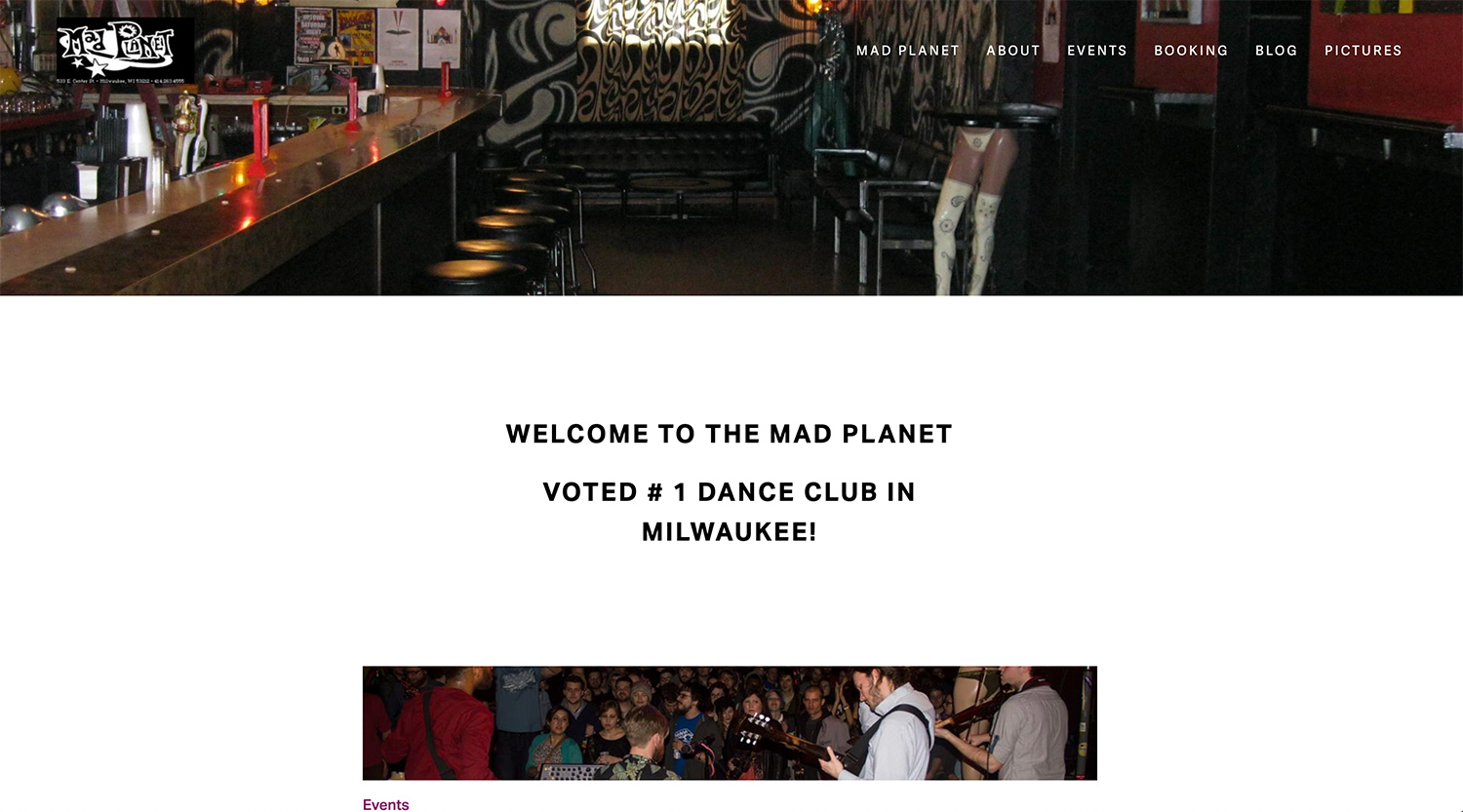 THE PABST THEATER, 2006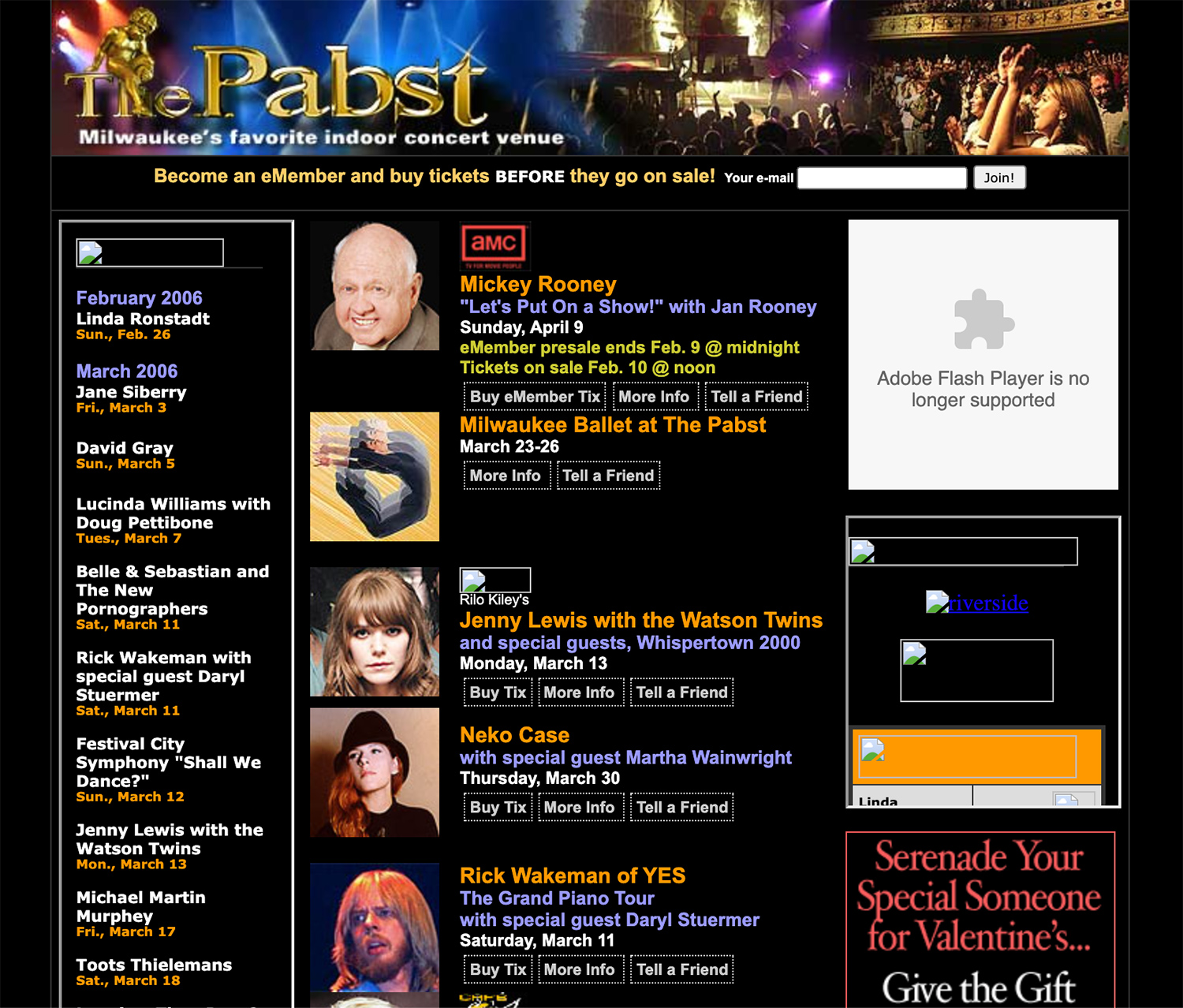 THE PABST THEATER GROUP, 2013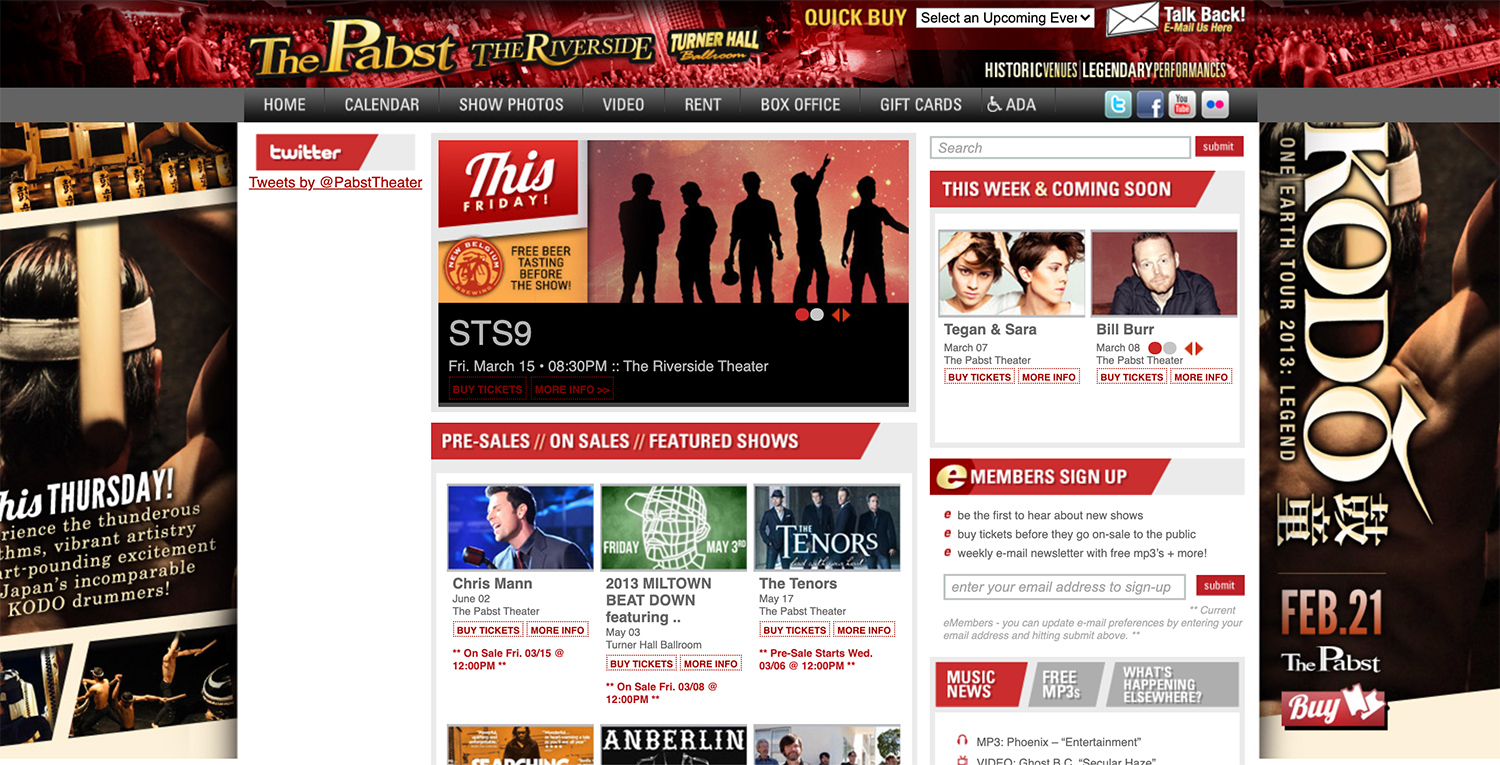 THE PABST THEATER GROUP, 2021
THE RAVE, 1998
THE RAVE, 2007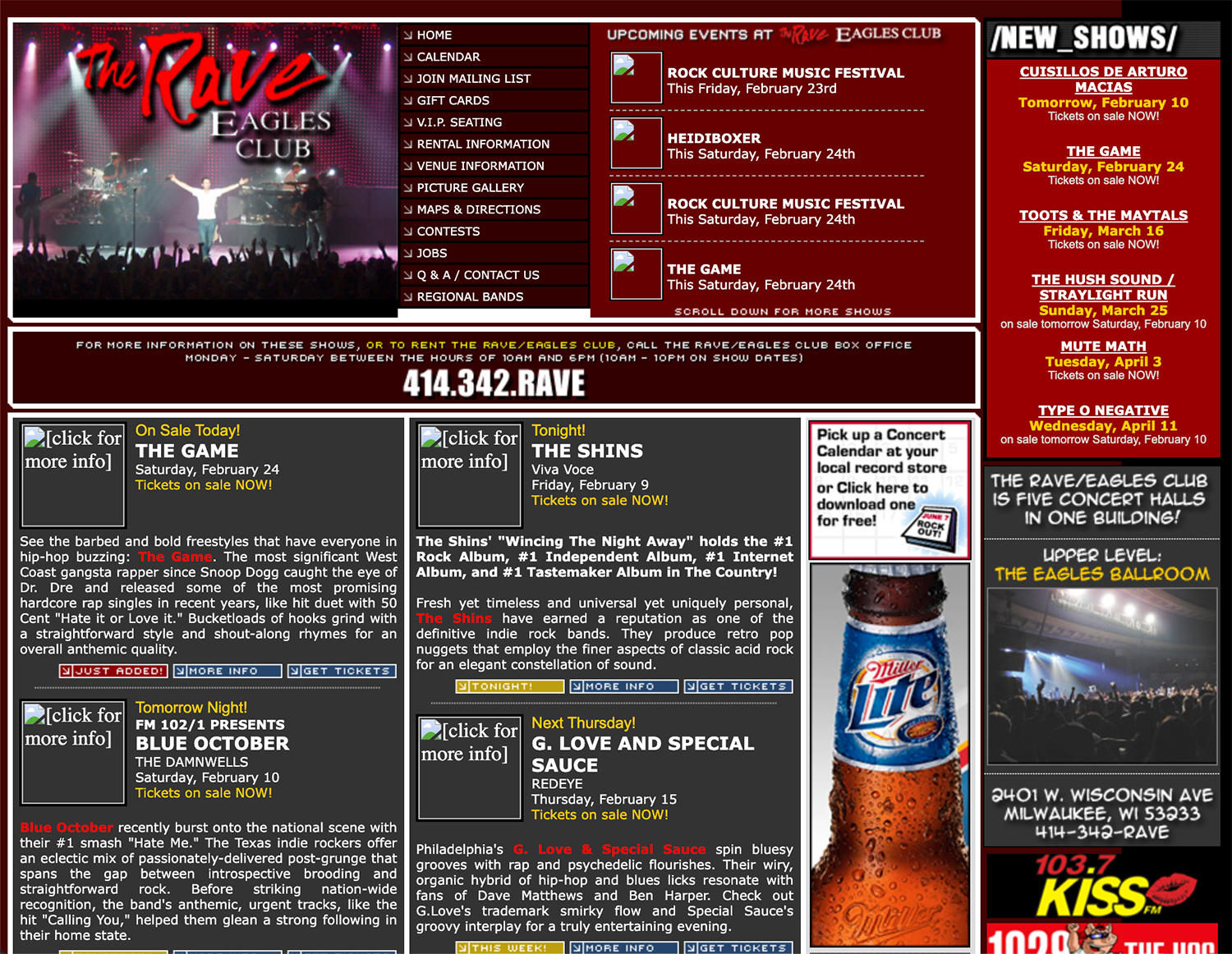 THE RAVE, 2021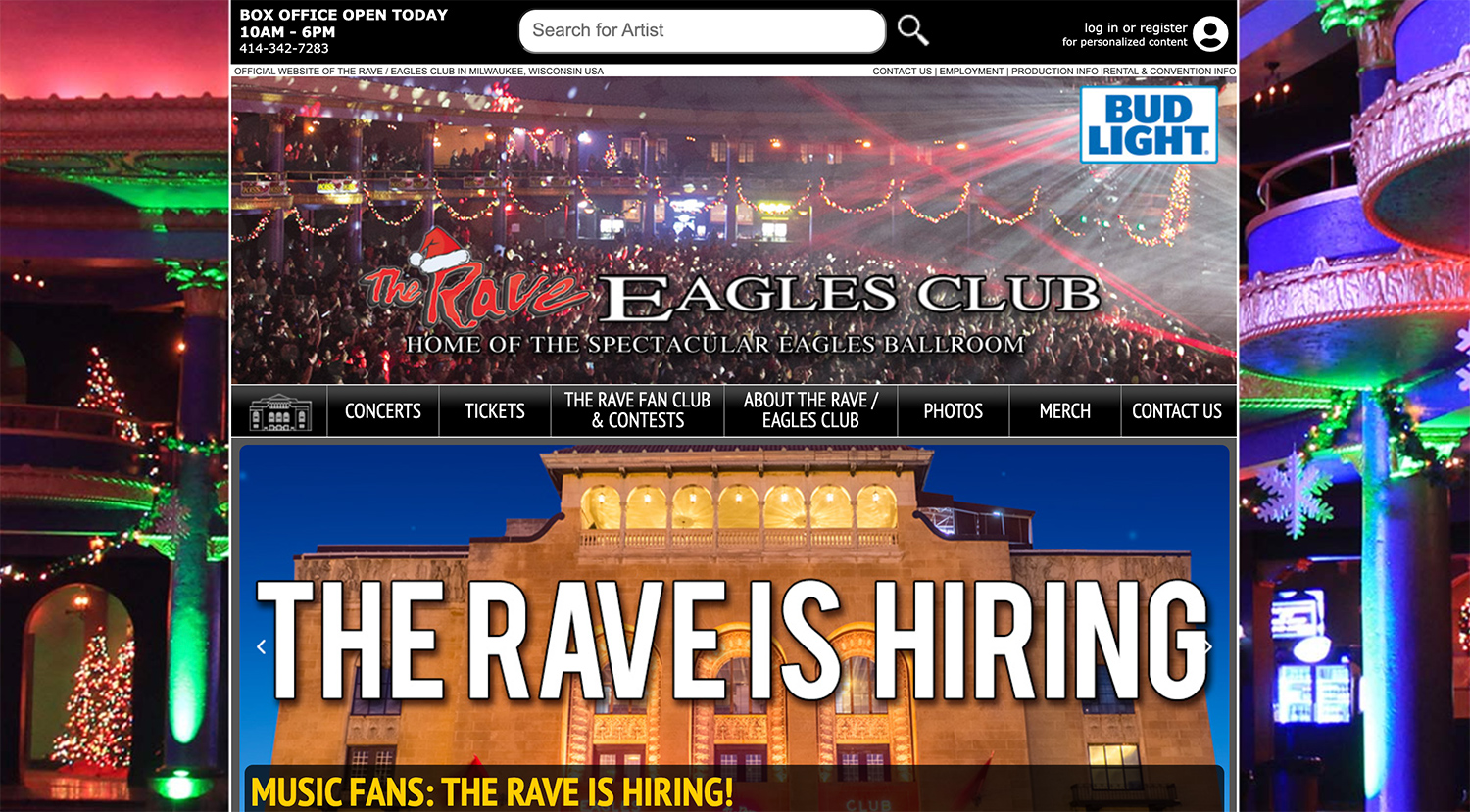 SHANK HALL, 1998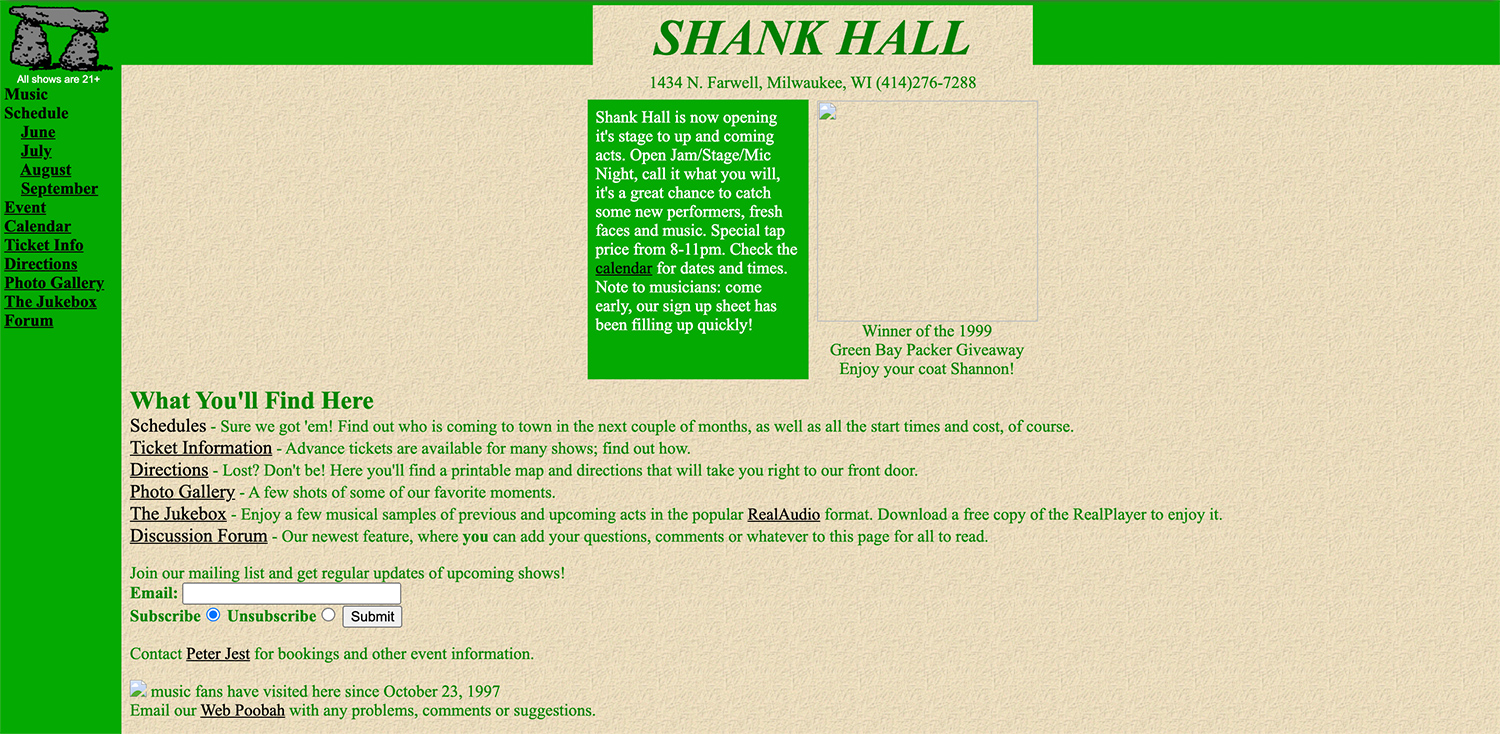 SHANK HALL, 2011
SHANK HALL, 2021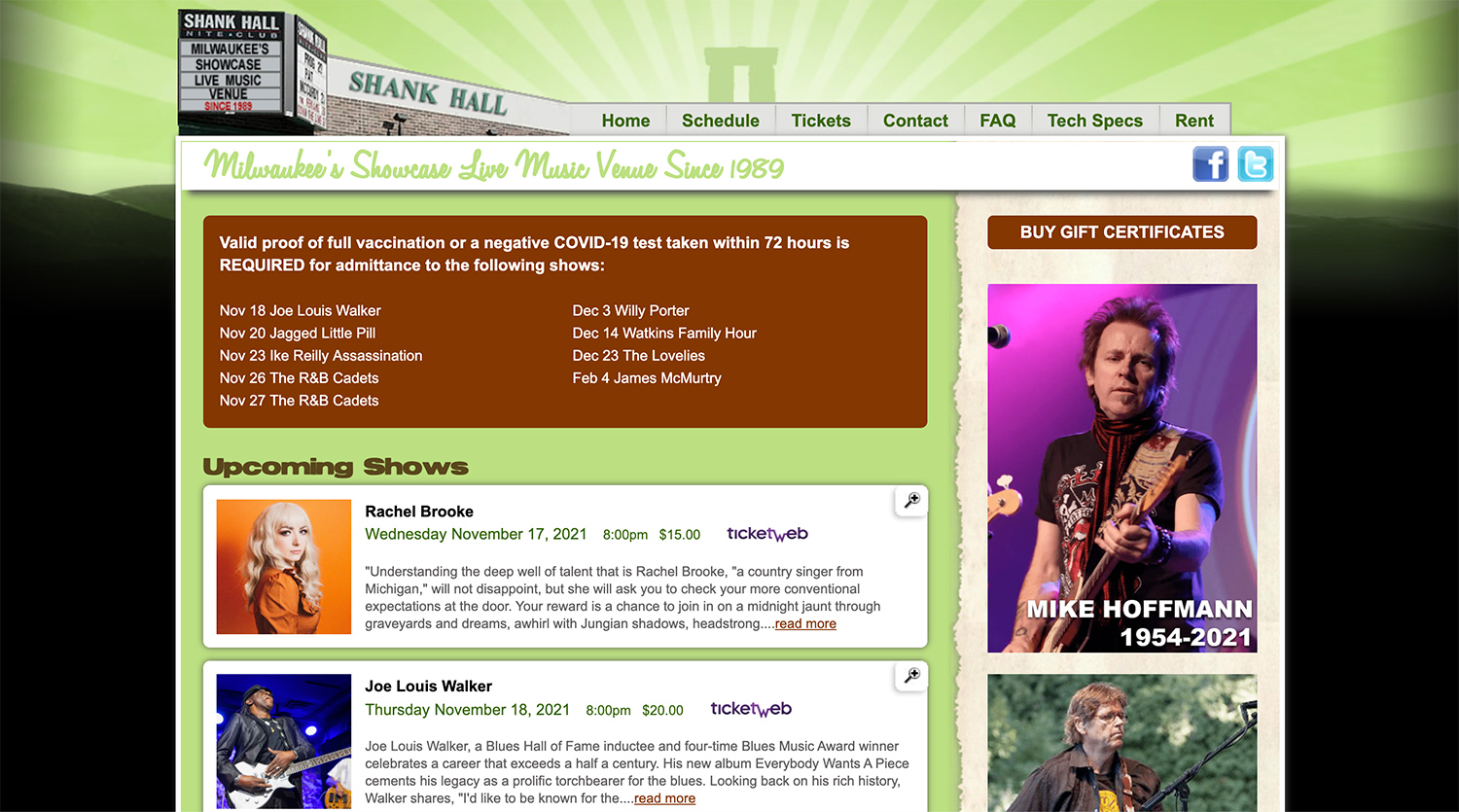 Exclusive articles, podcasts, and more. Support Milwaukee Record on Patreon.
---
RELATED ARTICLES
• 8 (mostly) dead websites from Milwaukee's past
• 7 more (mostly) dead websites from Milwaukee's past