Over the last 12 years, Balzac has given the East Side an extra dash of class with an excellent wine selection, contemporary cocktails, and outstanding small plate options. Not wanting to rest on its laurels, the Brady Street-adjacent wine bar has routinely changed its food and drink offerings in a variety of new and interesting ways throughout its dozen years in business. This fall is no different, as Balzac drastically adjusted its food menu and cocktail list.
Tuesday marked the unofficial debut of the new menu, which features two new cheeses, a pair of soups, six updated garden offerings, three different seafood selections, four meat entrees, a trio of desserts, and five Steely Dan-inspired cocktails. Highlights of the new menu include the "Flaming Cheese" with kasseri cheese that's been doused in fig marmalade and brandy, a generous platter of salt roasted beets with whipped goat cheese and toasted pistachios, stuffed mussels—which head chef Ronnie Oldham called Balzac's "mussels equivalent of clams casino or oysters rockefeller"—and a succulent braised lamb shank.
Three new desserts include peanut butter pie, chocolate bombe, and apple streusel crisp. A creamy locally-made date liqeuer called Milk & Honey will be served as a dessert drink (and will replace Bailey's). Other new cocktails range from "A Sunday In TJ" (mezcal, lime, agave, bitters) to the "Midnight Cruiser" (rye, a verna amaro, carpano antica, angostura bitters), and "Illegal Fun" (house-infused lemon vodka, lemon, Rishi blueberry rooibos simple syrup). Today is the first full day of Balzac's new menu. Here it is.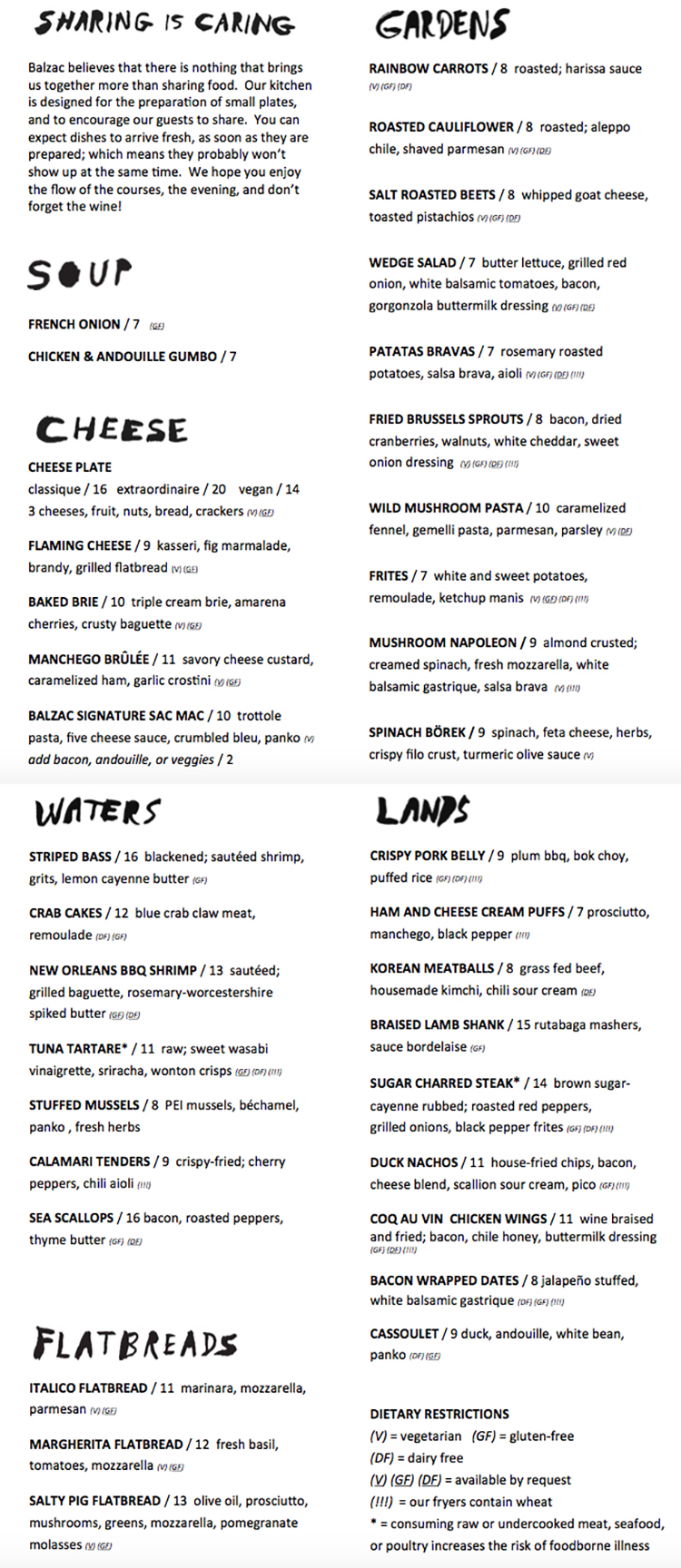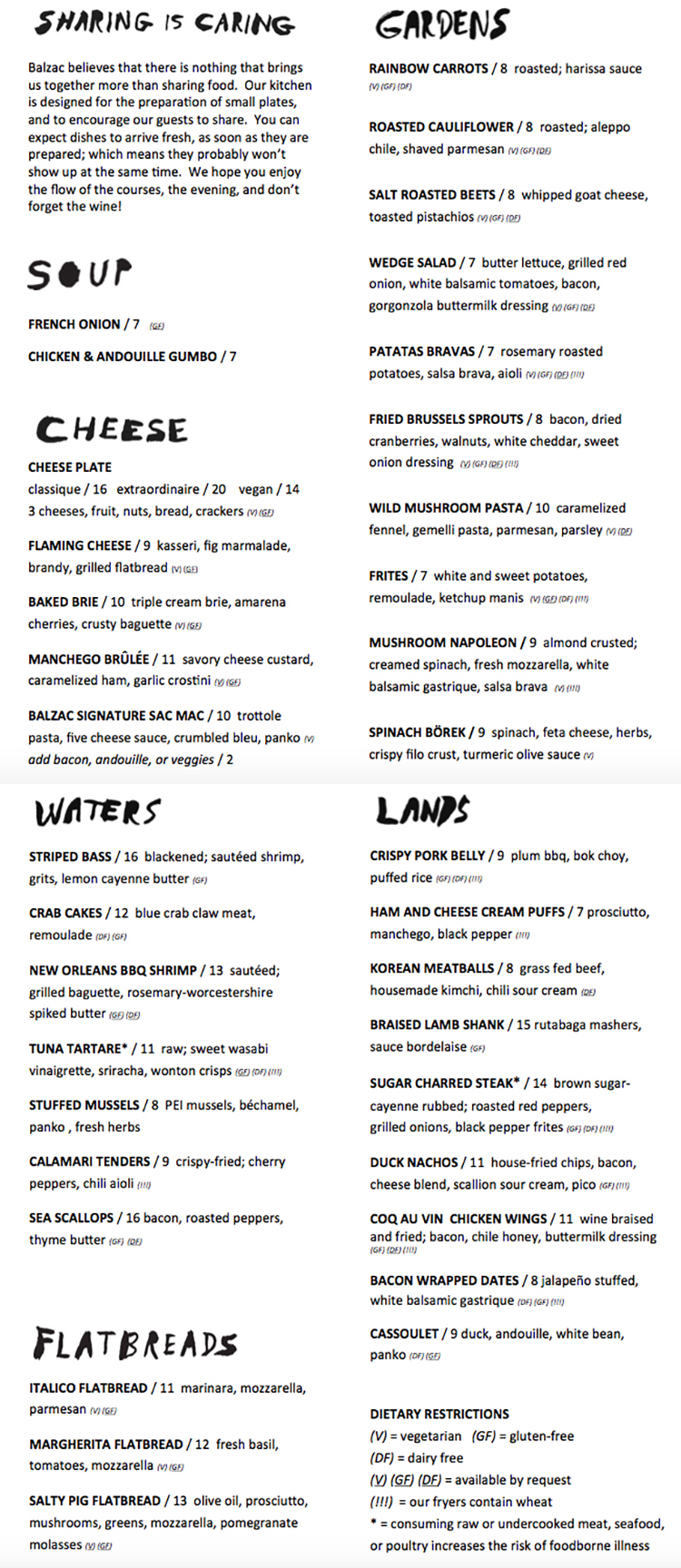 Epilogue
Peanut Butter Pie / 6
Chocolate shortbread crust
Chocolate Bombe / 6
Ganache, Maldon sea salt

Apple Streusel Crisp / 6
Vanilla bean ice cream
Cocktails
A Sunday In TJ / 12
Vida Mezcal, lime, agave, Corazon bitters
Chain Lightning / 10
Midnight Cruiser / 12
Rittenhouse Rye, Averna Amaro, Carpano Antica, Angostura Bitters
True Companion / 10
Barbancoourt rum, lemon, maple syrup, blackstrap bitters
Illegal Fun / 10
House-infused lemon vodka, lemon, Rishi blueberry rooibos simple syrup