Depending on which news sources you follow, Milwaukee is going through either a "renaissance" or a "reinvention." Or maybe it's a "reboot" or a "reimagining," like that crappy Tim Burton version of Planet Of The Apes. However you want to define it, it's safe to say that Milwaukee is currently building a lot of new and wonderful things.
• Way back in 2017, a two-building, 243-unit apartment complex known as River House opened at 1785 N. Water St. along the Milwaukee River. But plans for an additional two-building, 200-unit complex to the east (at 1801-1881 N. Water St.) were put on hold. UNTIL NOW.
"We are now evaluating proceeding with a second phase of River House," said the project's chief executive officer. The expansion—first approved in 2015—will include a new riverwalk segment and a public sidewalk connection to Water Street. Oh, and it will be joined by a "separate project to its east, EIGHTEEN87 on Water," says [Urban Milwaukee]. "That development, backed by low-income housing tax credits, is also progressing."
• How do you fight reckless driving? If you're Milwaukee Mayor Cavalier Johnson, you propose spending $8.5 million (generated via four tax incremental financing districts) on road improvements and new bike lanes. [Milwaukee Journal Sentinel]
• The fog is getting thicker, and that giant apartment tower they're building across the street from the Milwaukee Public Market on the corner of Water and St. Paul is getting lar…wait. No, it's getting "shorter, wider." The former 32-floor, 295-unit behemoth that totally fits in with its Third Ward surroundings is now going to be a 31-floor, 33-unit behemoth that totally fits in with its Third Ward surroundings. Construction begins in August! [Urban Milwaukee]
• The University of Wisconsin-Milwaukee wants to demolish a chunk of the old Columbia Hospital that it bought back in 2010. Enter a neighbor who doesn't think they should do that, and who has started a petition to grant the 1919 building temporary and permanent historic designation. [Milwaukee Journal Sentinel]
• Bronzeville Center for the Arts got final approval from the Wisconsin Legislature's Joint Finance Committee to buy the site of that old Wisconsin Department of Natural Resources building on the corner of King and North. The BCA will knock the DNR building down and build a 50,000-square-foot "world-class art and cultural center" with an auditorium, exhibition space, green space, and a sculpture walk. [Milwaukee Business Journal]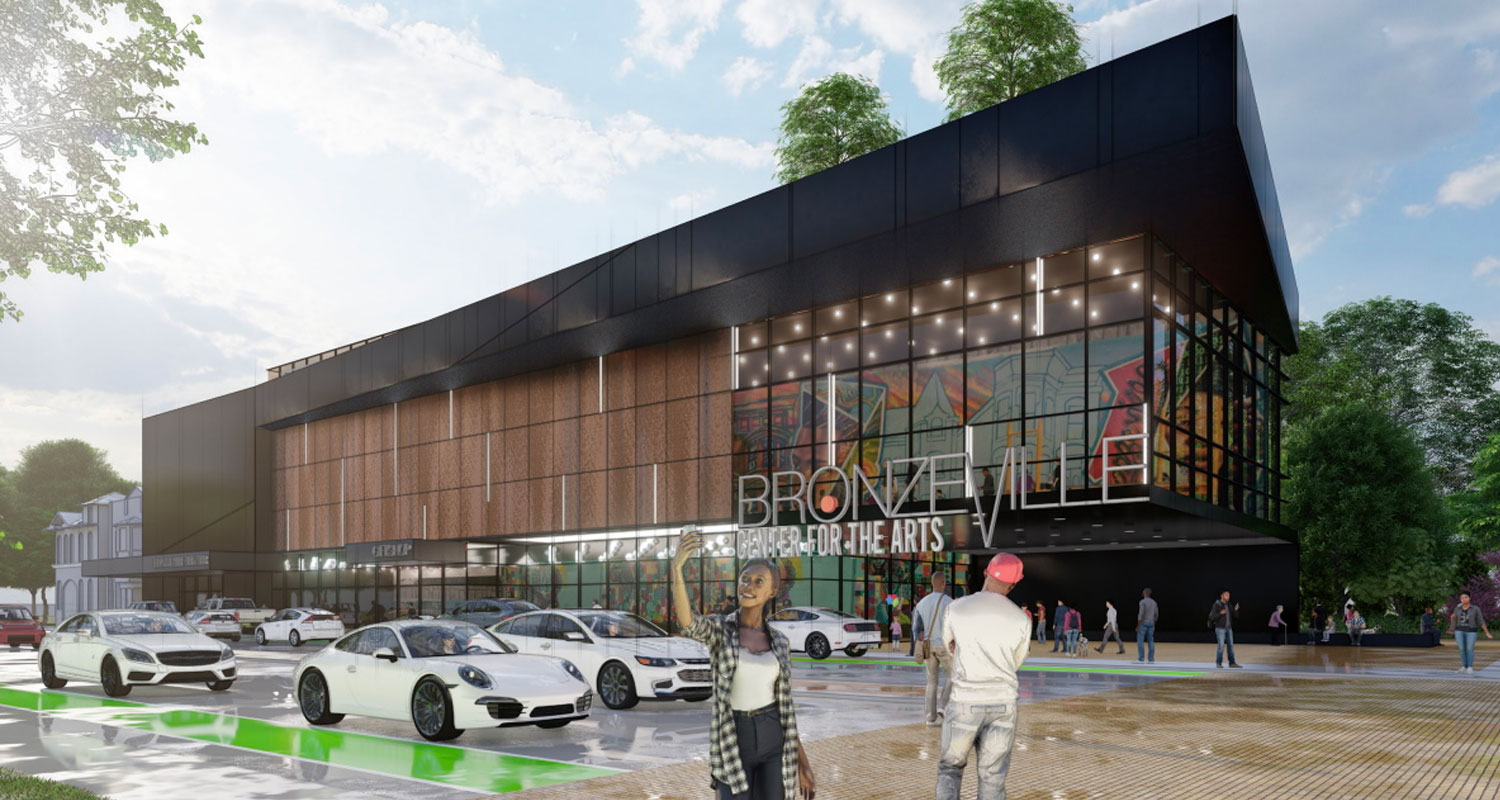 • And what did we learn this week? Well, they're always building something. Isn't that right, old song from my old band?
Exclusive articles, podcasts, and more. Support Milwaukee Record on Patreon.
---
RELATED ARTICLES
• Full "New And Wonderful Things" (formerly called "New Sh*t") archives