To honor the memory of a beloved neighbor who loved Halloween, residents of Pine Avenue in Milwaukee's Bay View neighborhood are decorating their blocks, Walking Dead-style, for the month of October.
City inspector and longtime Bay View resident Greg Zyszkiewicz—known as "Ziggy" to family and friends—was shot and killed while on the job in March 2017, during an attempted carjacking.
"My husband and I used to call him 'The Godfather of Pine Avenue,'" says Christine McGovern, a neighbor of the Zyszkiewizes for over a decade.
McGovern recalls the city inspector getting into the Halloween spirit by dressing up as Jason from Friday The 13th and wielding a fake chainsaw.
She thought of the "Zombies for Ziggy" idea as a fun seasonal tribute to the city inspector several months ago. To encourage more homes to participate, McGovern and fellow Bay Viewer Jen Freiheit passed out flyers along Pine Avenue. Three of Ziggy's children and his widow, Ola, reside on the Bay View street.
"Hopefully we can make it a fun, silly Halloween thing," McGovern says.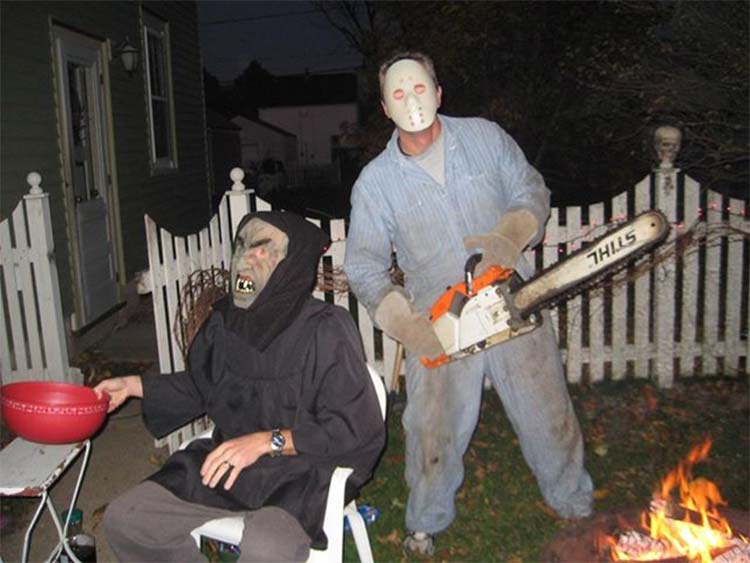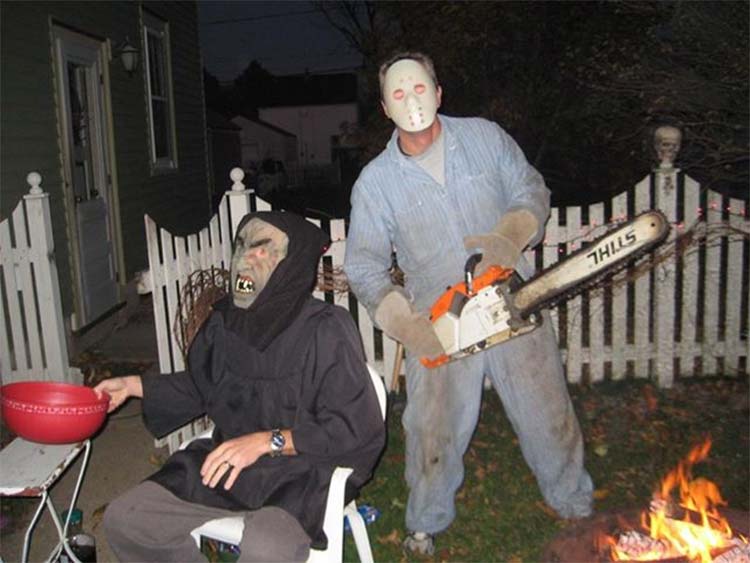 Several Pine Avenue residents, including McGovern, have already gotten into the Halloween spirit, creating zombies out of spray-painted Styrofoam heads (purchased at JoAnn Fabric and donated by Taylor & Burton hair salon), PVC piping, and old clothes. Some folks have even used soldering irons to create "rotting flesh."
Last month, Hawthorne Coffee Roasters hosted a "zombie-making" workshop, complete with instruction by area puppeteer Julia Teeguarden.
Freiheit and McGovern, both mothers, feel that their children, along with adult residents, have enjoyed working on the ghoulish decorations so far. Even after his death, Ziggy continues to make a positive impact on Bay View.
"Greg is bringing our community together again," McGovern says.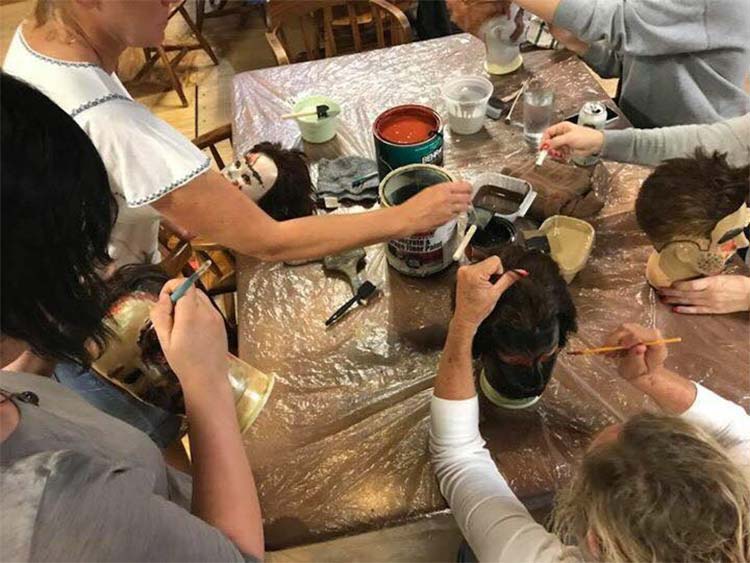 A generous man, Ziggy was very active in his community, running marathons to benefit various charities and donating to the Fisher House, an organization that provides temporary housing for families of veterans who are hospitalized.
McGovern hopes "Zombies for Ziggy" is the start of a Pine Avenue tradition.
"If we can do this year after year, we will," she added.
Anyone interested can join the "Zombies of Bay View" Facebook page to see zombie-making tips and photos.