It's hard to believe now, but there was a moment when the most outrageous thing in pop culture was a song in which two rapping clowns from Detroit questioned the inner workings of magnets. "Fucking magnets, how do they work?" asked the Insane Clown Posse in 2010's instantly infamous "Miracles." We may never know how magnets work (or solar eclipses, vicious weather, and 15,000 Juggalos together), but we'd sure love to go back to a time when the question was the only thing occupying our minds.
And maybe we can: This coming January and February, the two insane clowns from Insane Clown Posse—Violent J and Shaggy 2 Dope—will play Milwaukee's venerable Club Garibaldi. No, they won't be playing together as ICP; rather, they'll be playing separate solo shows, each with a fellow Psychopathic Records artist in tow. Fucking competing solo tours, how do they work?
First up is Violent J and Esham on Tuesday, January 22. Tickets are $20 in advance and $25 at the door, and can be snatched up here.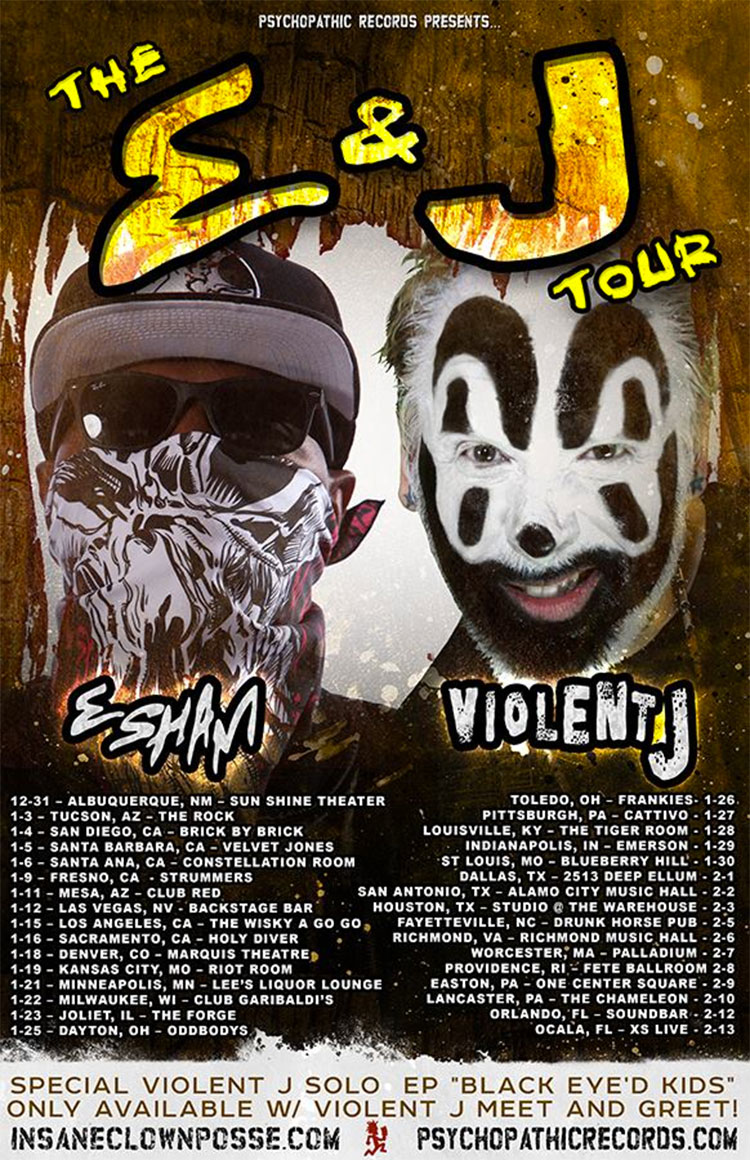 Shaggy 2 Dope and Ouija Macc, meanwhile, will take over the Bay View venue on Friday, February 1. Tickets are the same deal.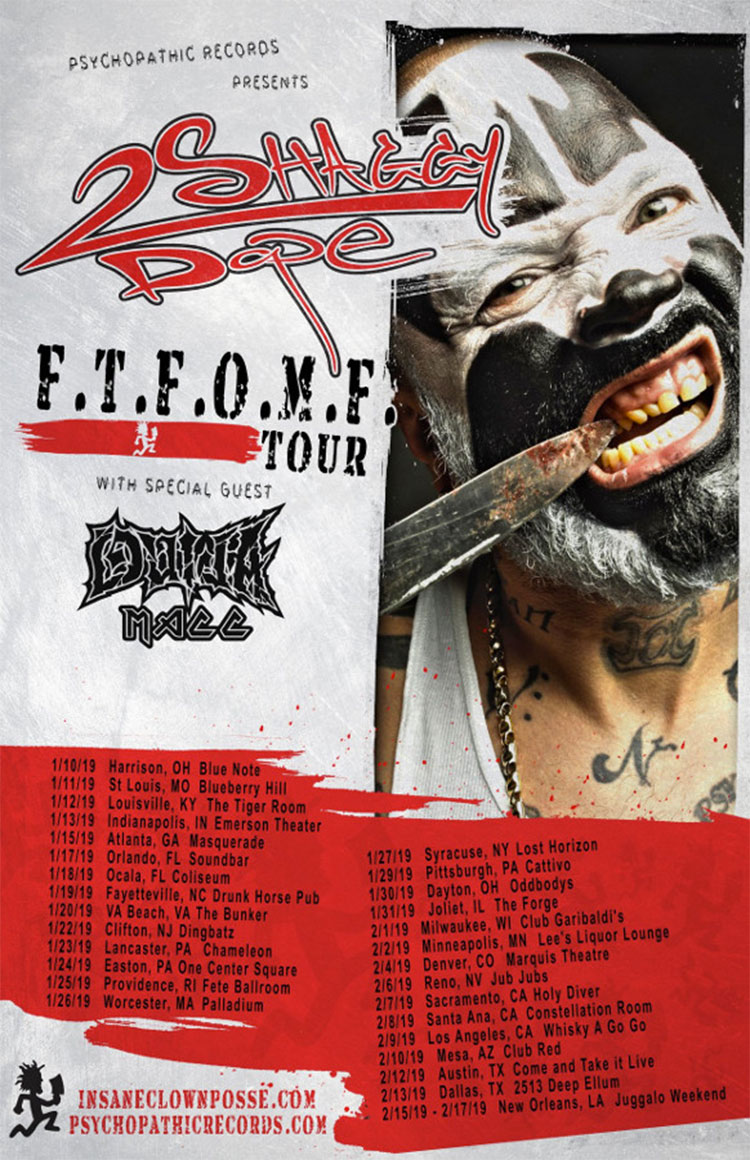 Oh, simpler times.