There's a moment in 1999's American Movie when forever-put-upon Milwaukee film director Mark Borchardt recounts cleaning a shit-covered cemetery bathroom. "I had to clean it up, man, but before that, for about 10 to 15 seconds, man, I just stared at somebody's shit, man," Borchardt says. "To be totally honest with you, man, it was a really, really profound moment. Because I was thinking, 'I'm 30 years old, and in about 10 seconds I gotta start cleaning up somebody's shit, man.'" If there's a more profound look inside the head of a struggling artist in cinema history, we're not aware of it.
But what would it be like to really get inside Borchardt's head? That's the question posed—and answered—in a new two-song video for Soup Moat's "Band Practice" and "Uptowner Girl." In the clip (directed by Nathan Lee Riddle), the sludgy thrash-punk band is seen literally playing inside Borchardt's brain.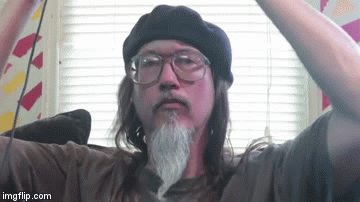 Later, before the "Uptowner Girl" portion of the video, Borchardt passes the band outside the venerable Riverwest watering hole. "Hey, I've been thinking about you guys," he says.

Oh, and at one point this happens: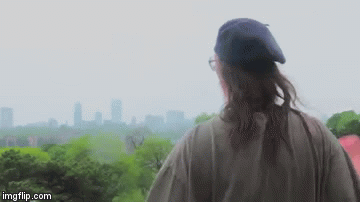 "Band Practice" and "Uptowner Girl" both come from Soup Moat's excellent 2015 EP Enjoy Your Hobbies, but the video is being released in advance of a new Soup Moat/Iron Pizza split cassette due April 22 on Gloss Records. According to Gloss: "Both bands were originally supposed to have separate split releases with other bands, Soup Moat with the now seemingly defunct Fuck of Seagulls, and Iron Pizza with jazz-folk band New Boyz Club. When things didn't work out as planned, the two bands came together with their respective sides, both produced and recorded by Harrison Colby at the old Klement's Sausage Factory."
A release show for the cassette is scheduled for Friday, April 22 at Circle-A. Until then, enjoy the video, man.