Have you tried Milwaukee Record Re-Porter yet? Our spiced porter—which we brewed in collaboration with Company Brewing—is available at bars throughout Milwaukee (and will soon be tapped in Oshkosh). If the beer's wide availability, respectable ratings, and the fact that $1 from every pint sold will be donated to Milwaukee Women's Center isn't enough to inspire a purchase, maybe a free Milwaukee Record pint glass is.
Milwaukee Record Re-Porter will be Club Garibaldi's "Beer Of The Month" in January. Every Wednesday of the month, your first Re-Porter purchase will come with a free Milwaukee Record pint glass. Each beer after that will be $1 off. What could be better than a great beer that helps the Milwaukee Women's Center and comes with a free glass? Oh yeah, Wednesday is also wing night Club Garibaldi. See you January 3, 10, 17, 24, and 31!
If you can't wait that long, we'll also be selling pint glasses at the last Milwaukee Record Halftime Show at Cactus Club this Sunday. Glasses cost $10 apiece, $15 for two, and $25 for a set of four. Milwaukee Women's Center will get $5 from every sale.
These will not be available online, so you'll have to go to Club Garibaldi or our December 31 Halftime Show finale to get one. Cheers, Milwaukee!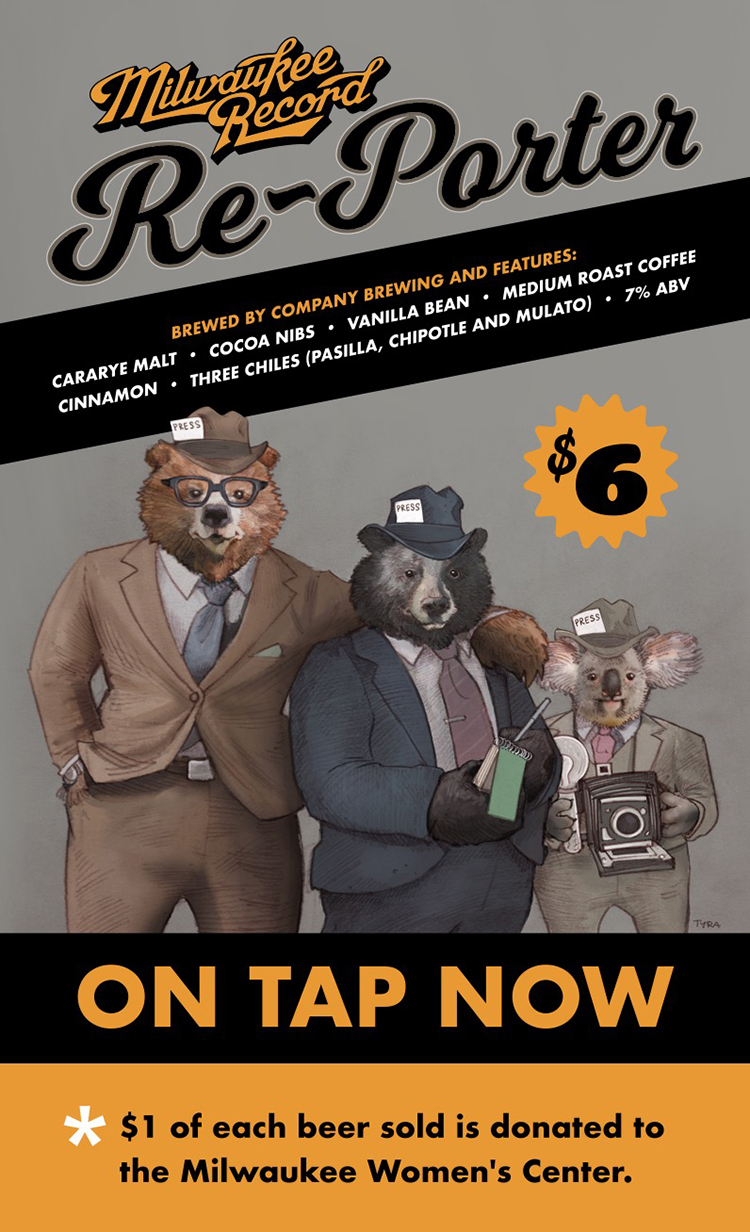 [Illustrations by Andy Tyra]